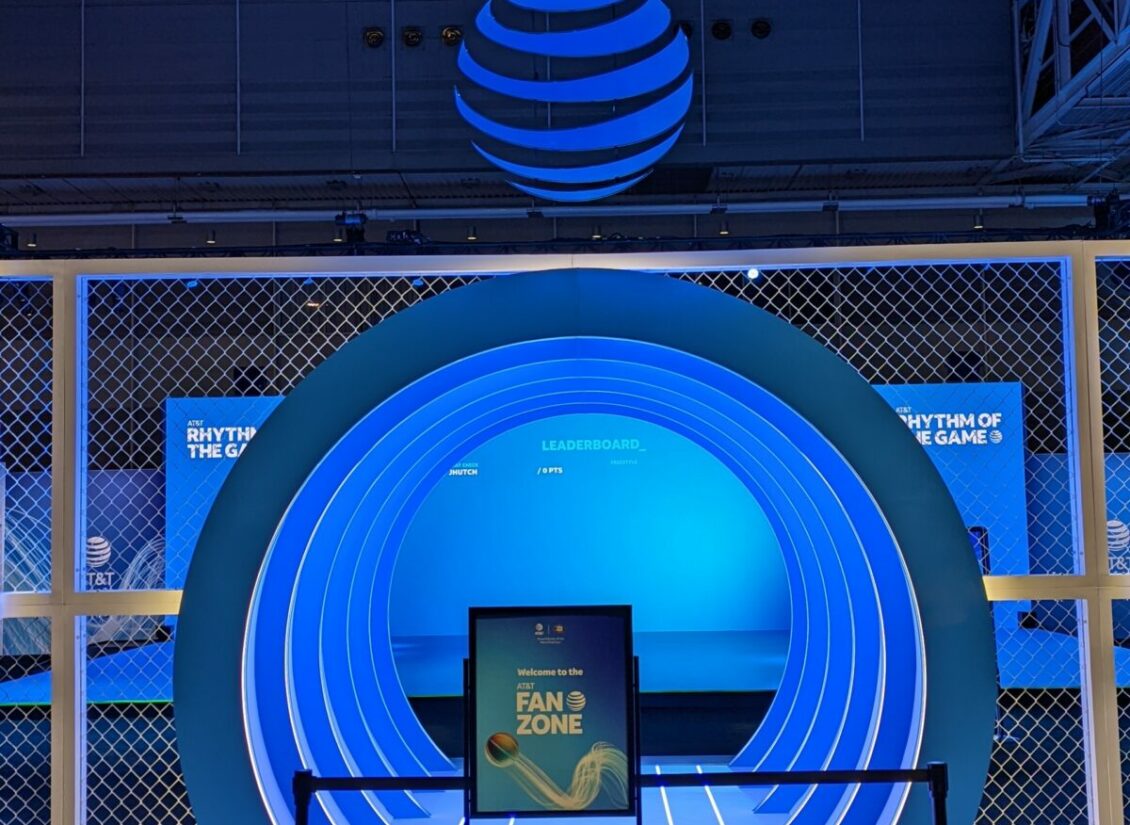 NCAA All Stars Event - AT&T
Our Electric Blue panels were custom cut from .dwg files on our state of the art laser cutter exactly to size to perfectly replicate the AT&T logo. Installation is fast and easy with Light Tape. If you have a weird shape, we are the only people who can light it evenly and easily for you.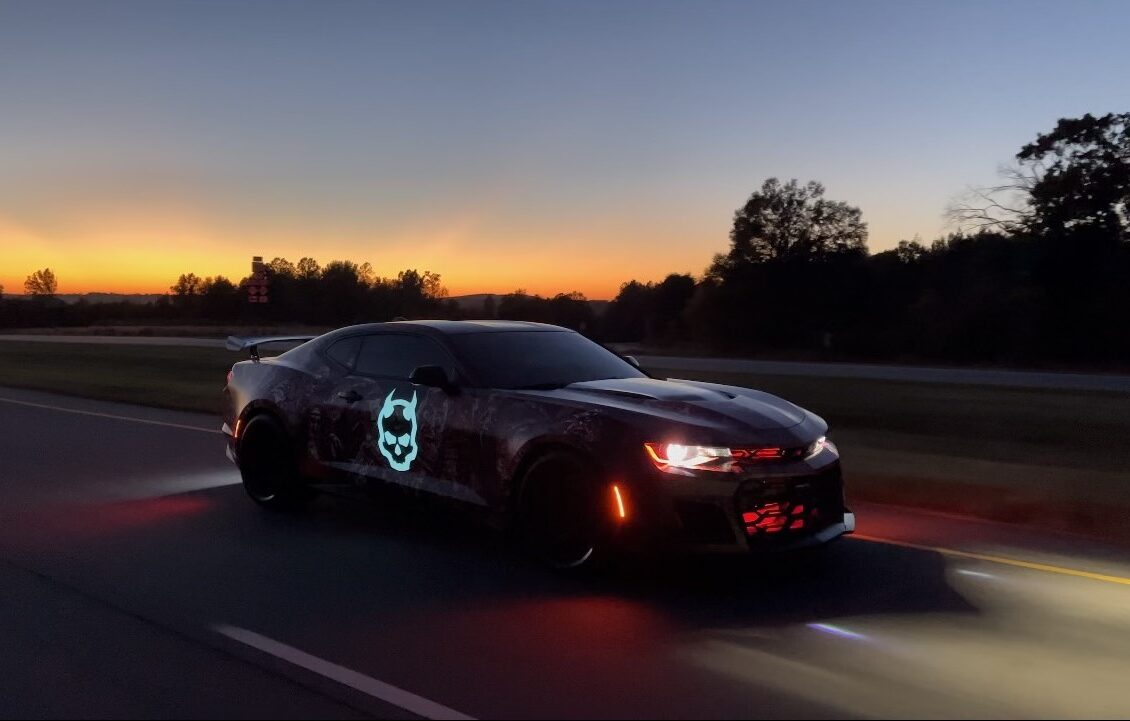 Backlit Car Wrap
Lit car wrap with our Media White Light Tape panels. Perfect for advertising, accent lighting, or branding. J.R. Dickerson "The Sinister Camaro" YouTube: https://youtube.com/channel/UCL37gcBYPZZHe6uk0J0e_mw Instagram: Instagram.com/the_sinister_camaro Facebook: facebook.com/TheSinisterCamaro Website: TheSinisterCamaro.com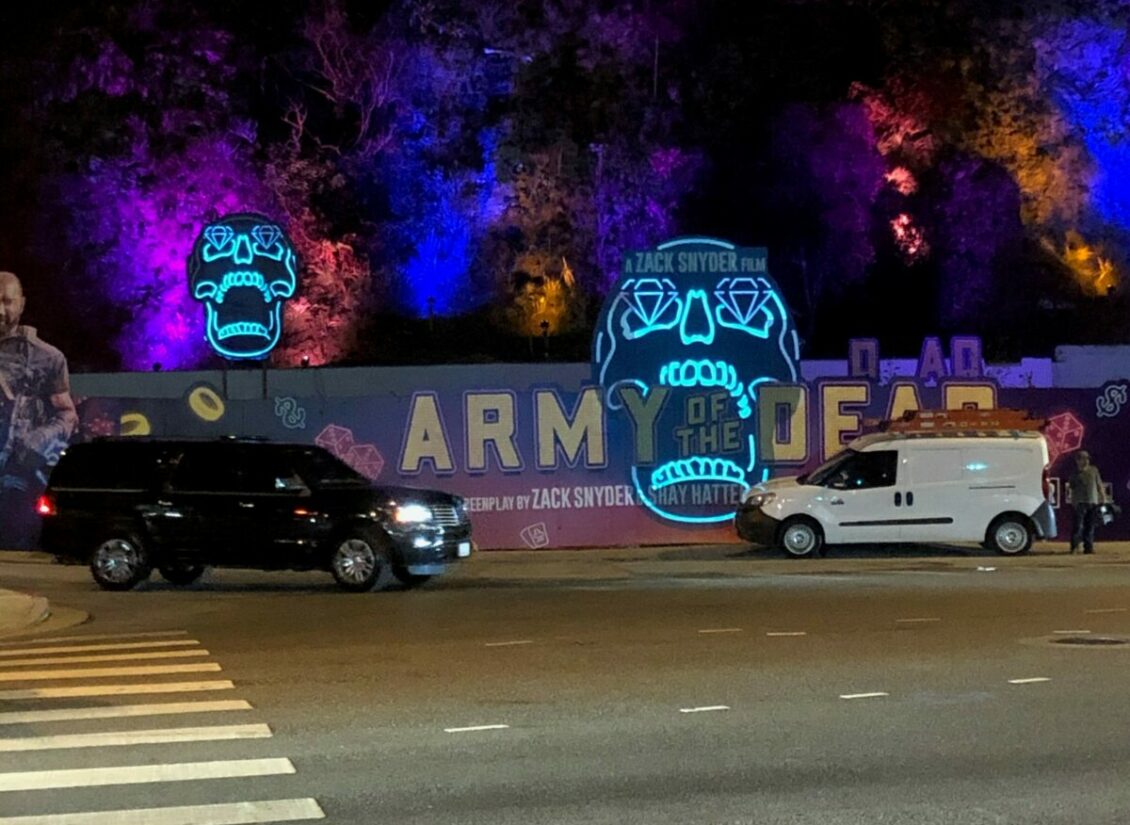 Army Of The Dead - Advertisement and Promotional Billboards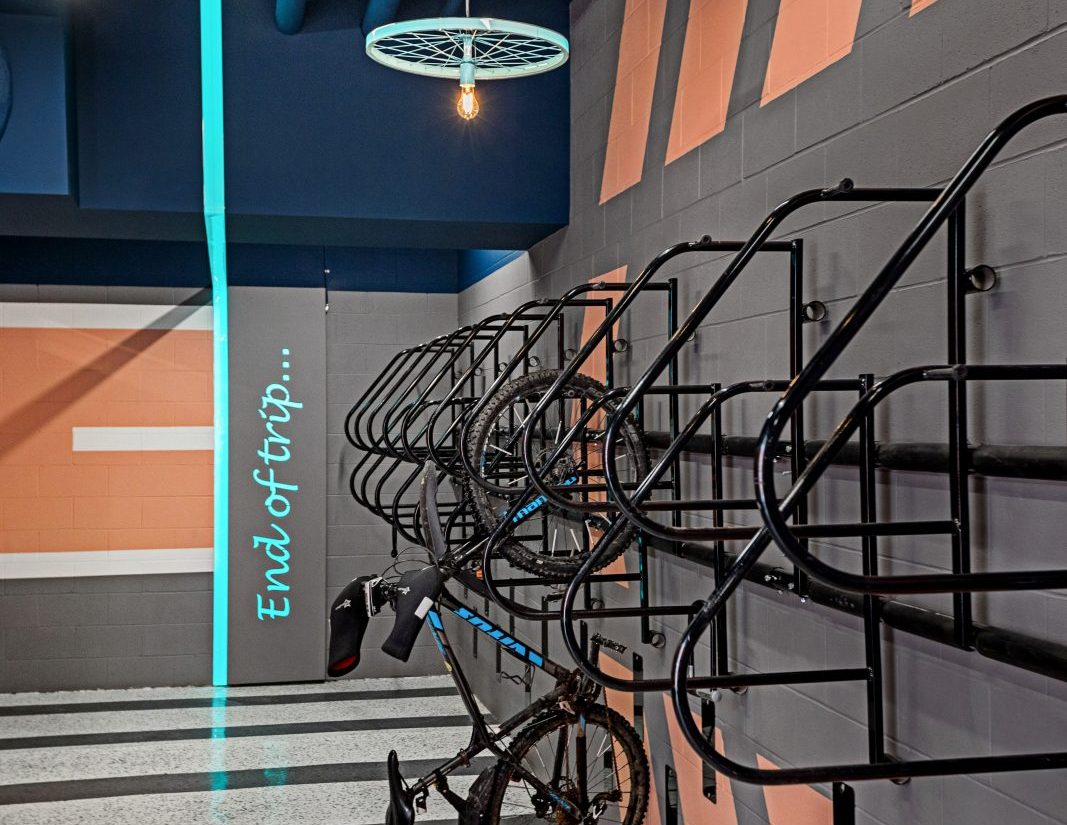 Bike Room
Thinking of ways to pop a room? Check out this bike room our friends at Lori Cox Design in Edmonton created with our Light Tape strips and panels. Light Tape can help your signage glow as well as accent parts of the room you want to highlight. Swipe left for more pictures of the project including lit bike rims! Our bend radius and thin strips made it a breeze! Credit as well to David Henriquez at Optics Lighting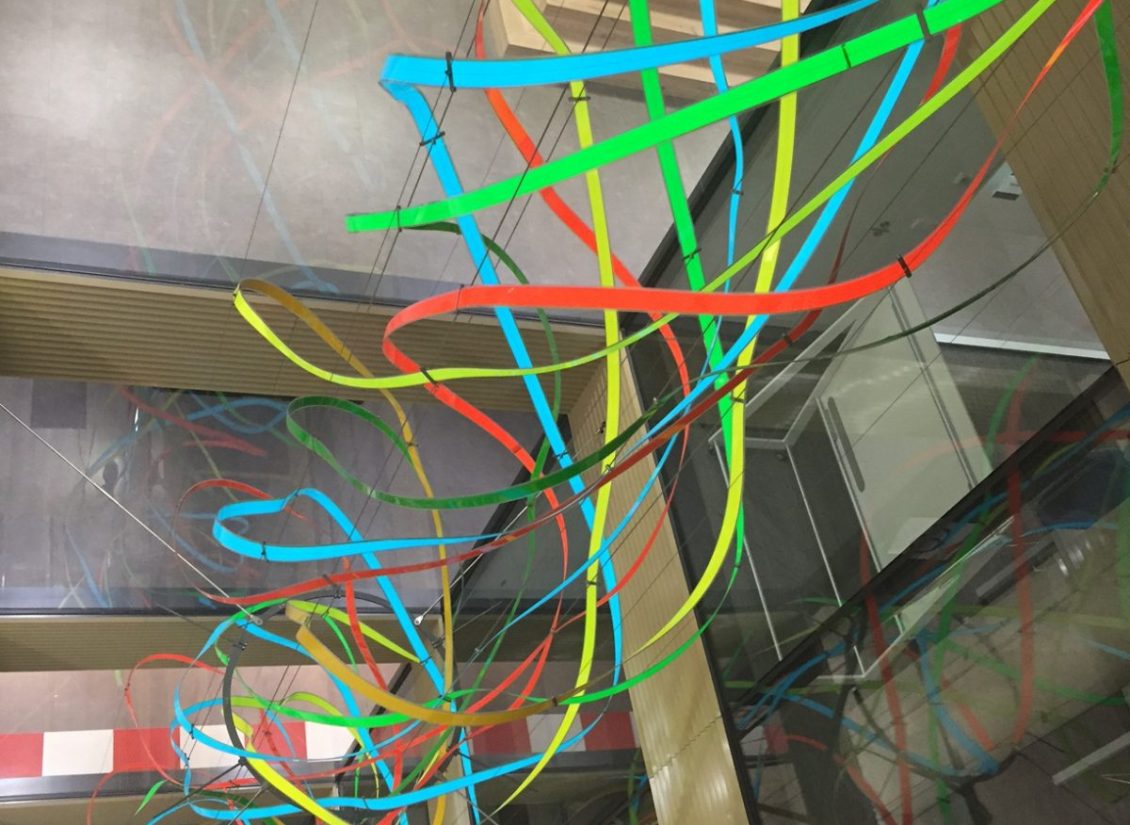 Microsoft Branding Event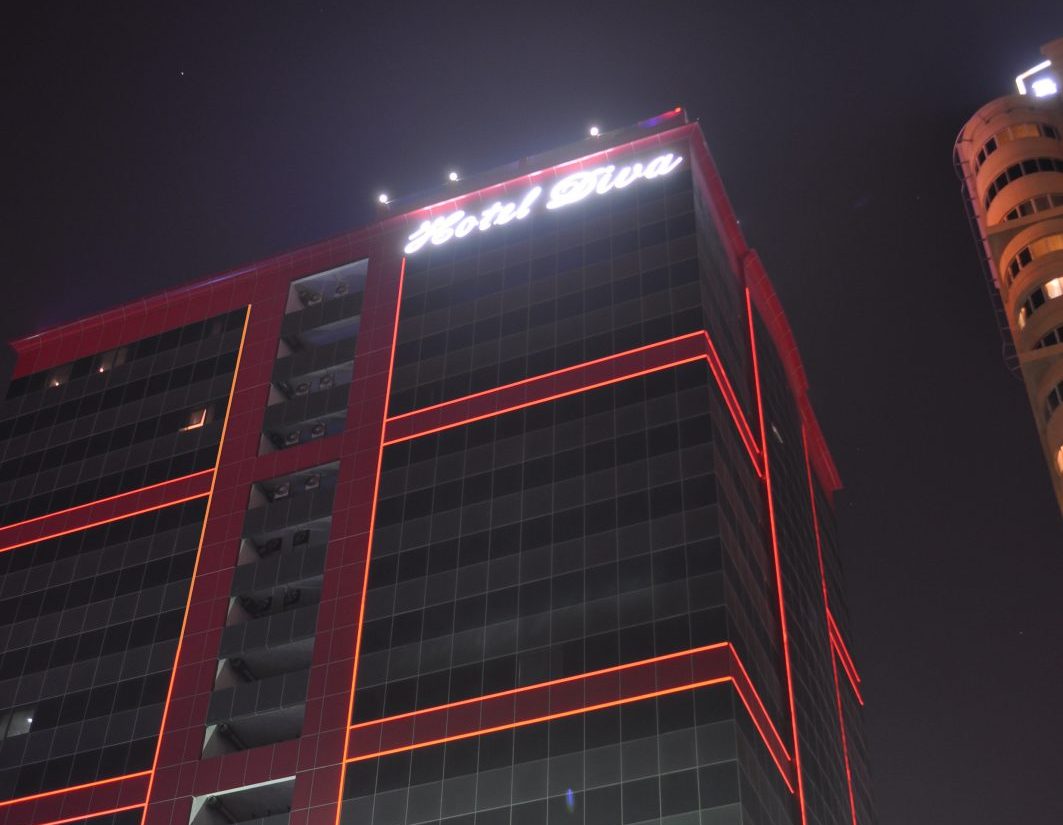 Hotel Diva
Our weather-proof Snap N Light® Exterior Light Tape solution proudly accent lights the outside of this gorgeous hotel. The color used was Rich Red.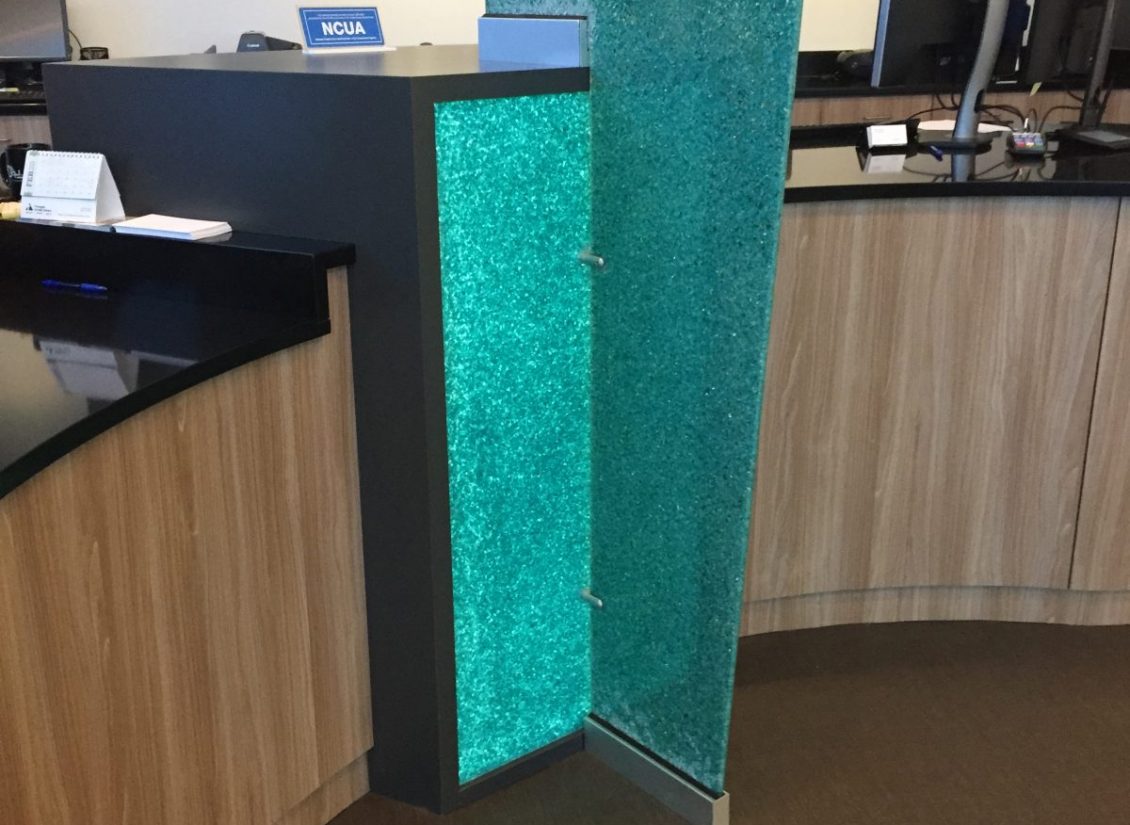 Backlit Lumicor Turquoise Recycled Glass
Small accent backlight in our Classic Media White. For this project, the designer wanted to bring life to their Lumicor Turquoise recycled glass. Light Tape is the perfect accent and backlight for any translucent solid surface. No hot or cold spots, easy installation, and no diffusion needed. You can press our Light Tape panels right up against your surface.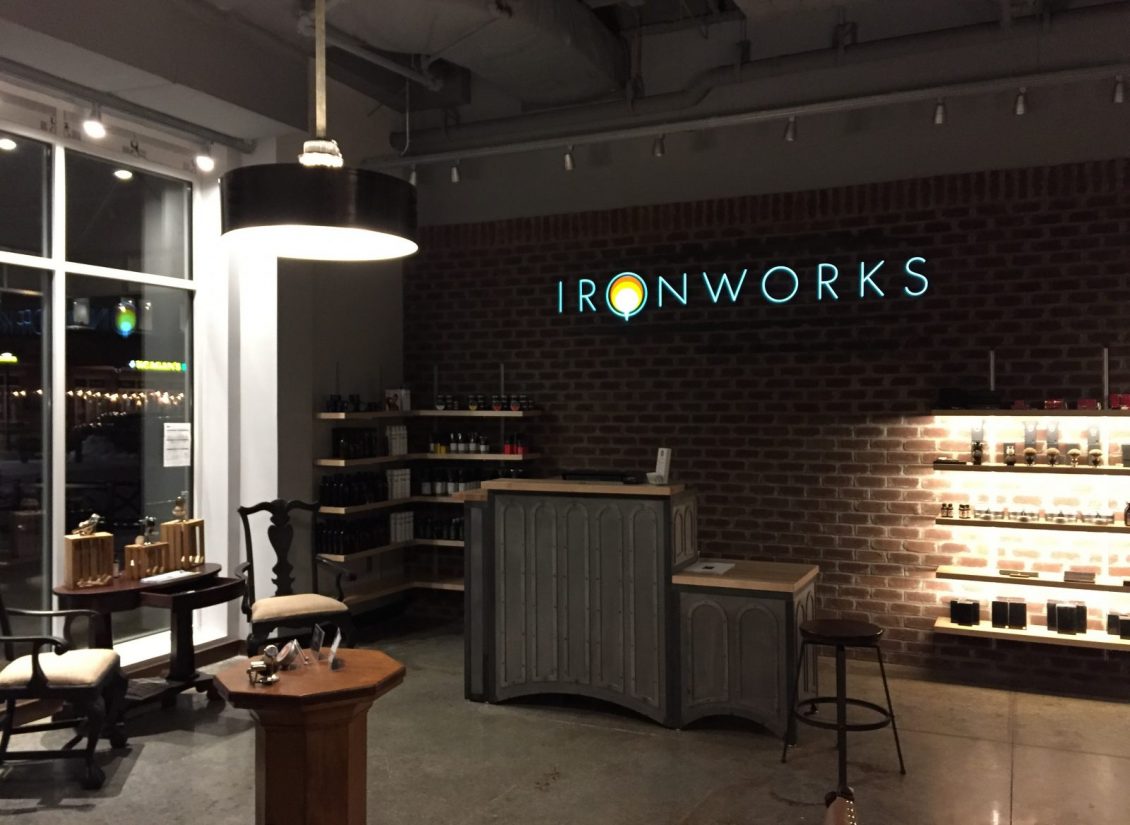 Ironworks Barbershop
Our Natural Blue Light Tape strips and panels were used to accent light Ironworks' Barbershop sign. Each piece was custom cut to fit within the frame of the logo.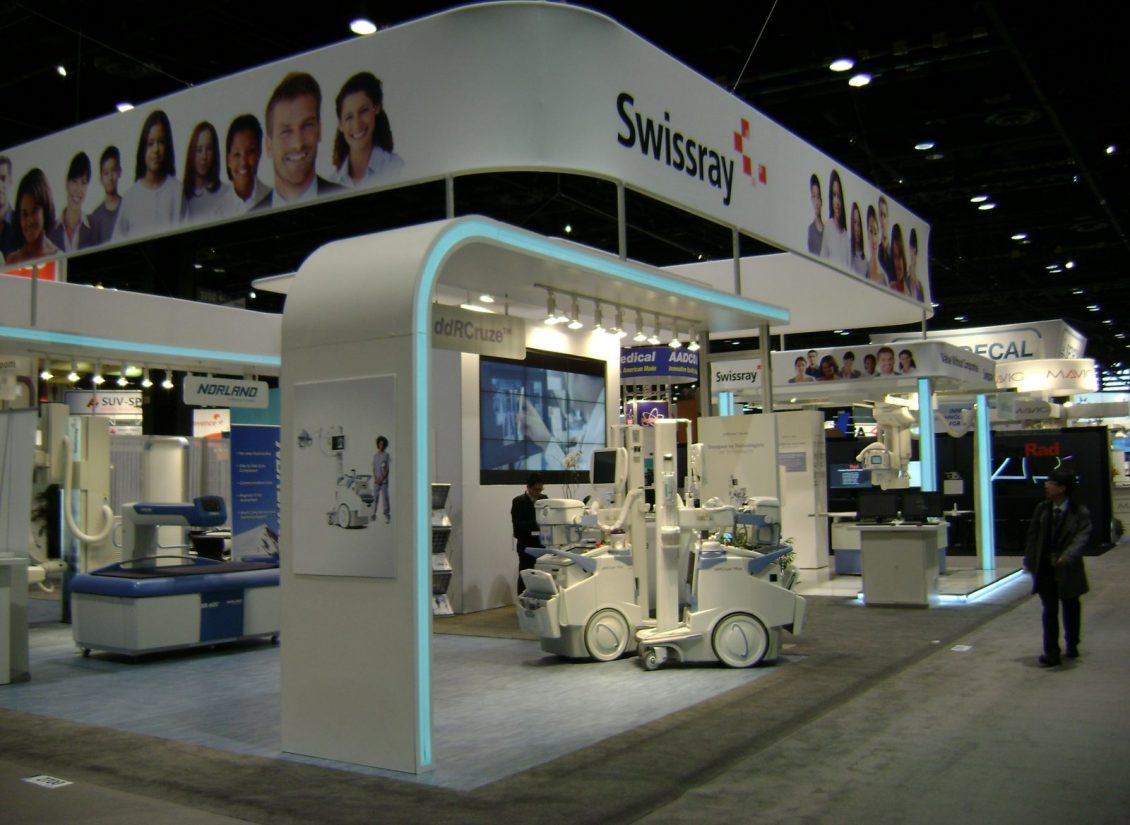 Trade Show Booth Accent Lighting
Exhibit Source used 2" Natural Blue Light Tape strips with a custom cut radius for the corners to accent light this tradeshow booth. 4" Natural Blue Light Tape was also used for the vertical columns. Light Tape strips are perfect in this application because it can be easily retrofitted to any existing design as well as cut and connected on site for quick installation.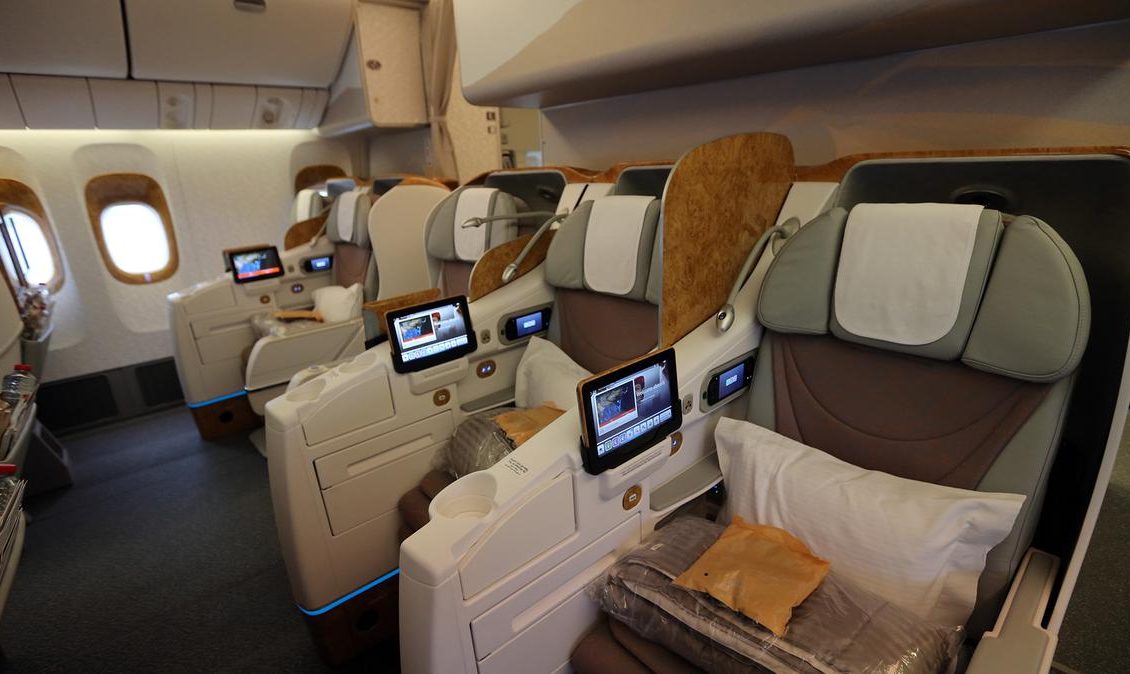 Aerospace Accent Lighting
Light Tape® accents BE Aerospace seats for Emirates, United and other airlines.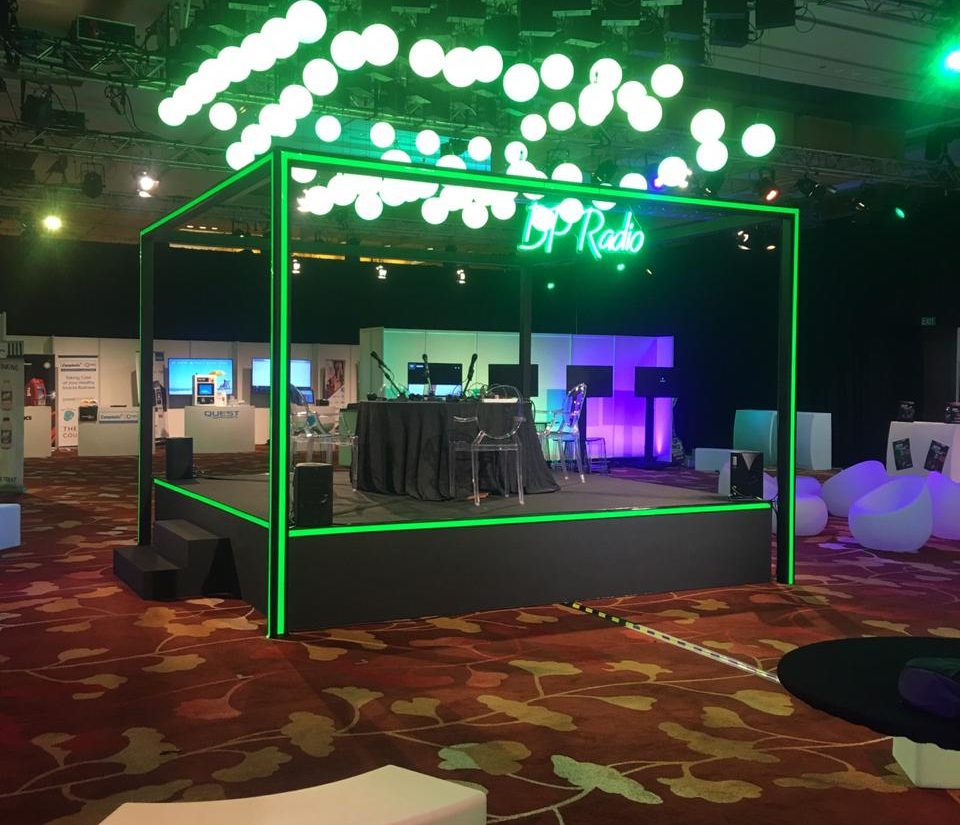 Event/Booth Accent Lighting
Our 1.5" Extreme Green Light Tape® strips created the perfect accent light for this booth. Adding Light Tape® strips around the perimeter of your event booth is a simple, but effective way of creating a deliberately sleek finish. Each piece strip shown here is connected to one driver, making the installation both quicker and easier.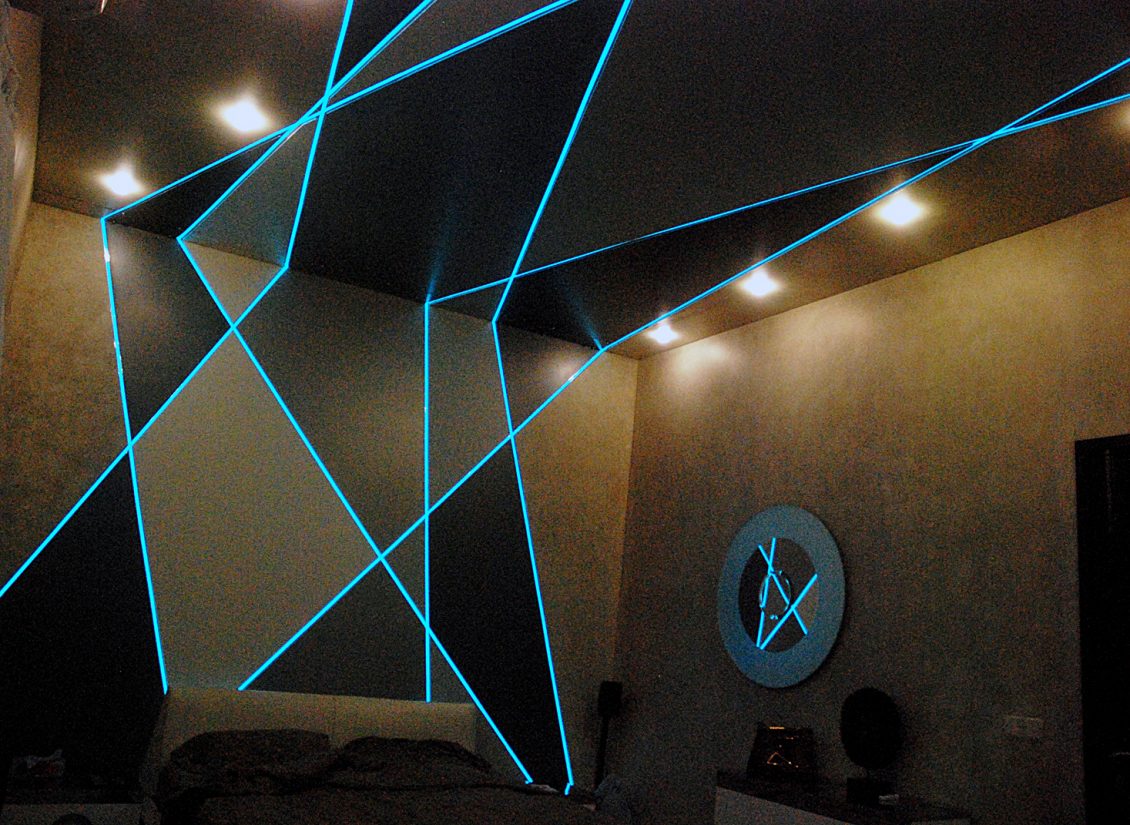 Accent Lighting
Our Classic Natural Blue Light Tape® strips used to accent the walls and ceiling in a bedroom in Karachi, Pakistan. The homeowner wanted a unique geometric pattern. Because our strips are so thin, they can be layered over one another to ease installation and have less connection points.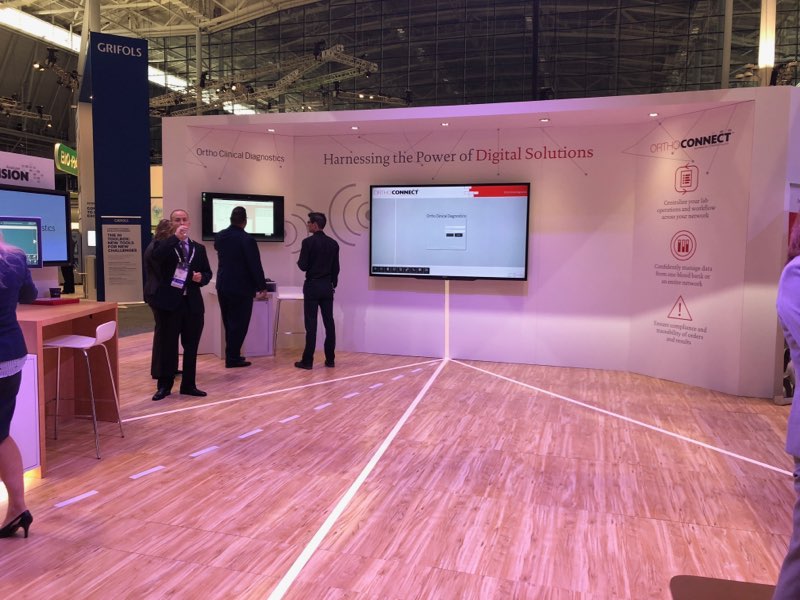 Trade Show Display
Our Classic Glacier White Light Tape® strips are paired here with our Durashield protective overlay tape for this floor display. Because Light Tape® is so thin and durable, it can be walked, jumped and stomped on with no issue. It's perfect for the floor of a trade show booth. Durashield is a thin vinyl overlay that leaves no residue when removing, so striking it is fast and easy.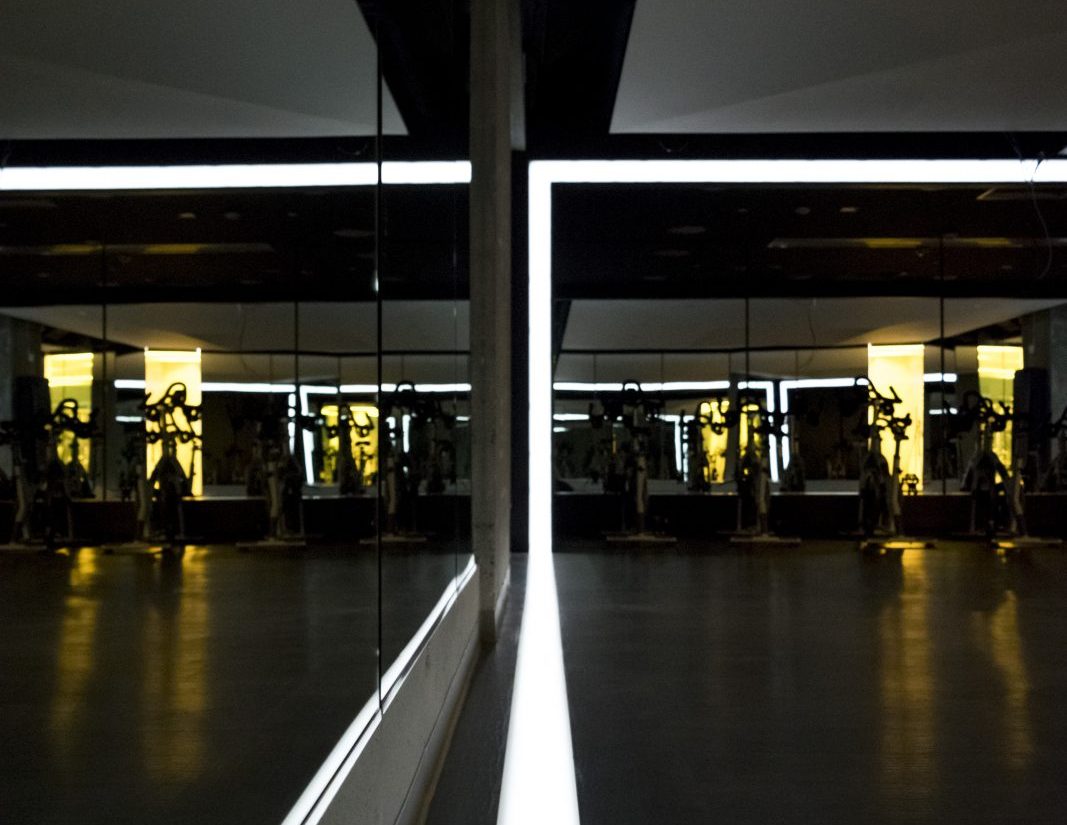 Boutique Fitness Center
Our Classic Glacier White Light Tape® used as an accent under a lens for the walls and floor of this boutique fitness center.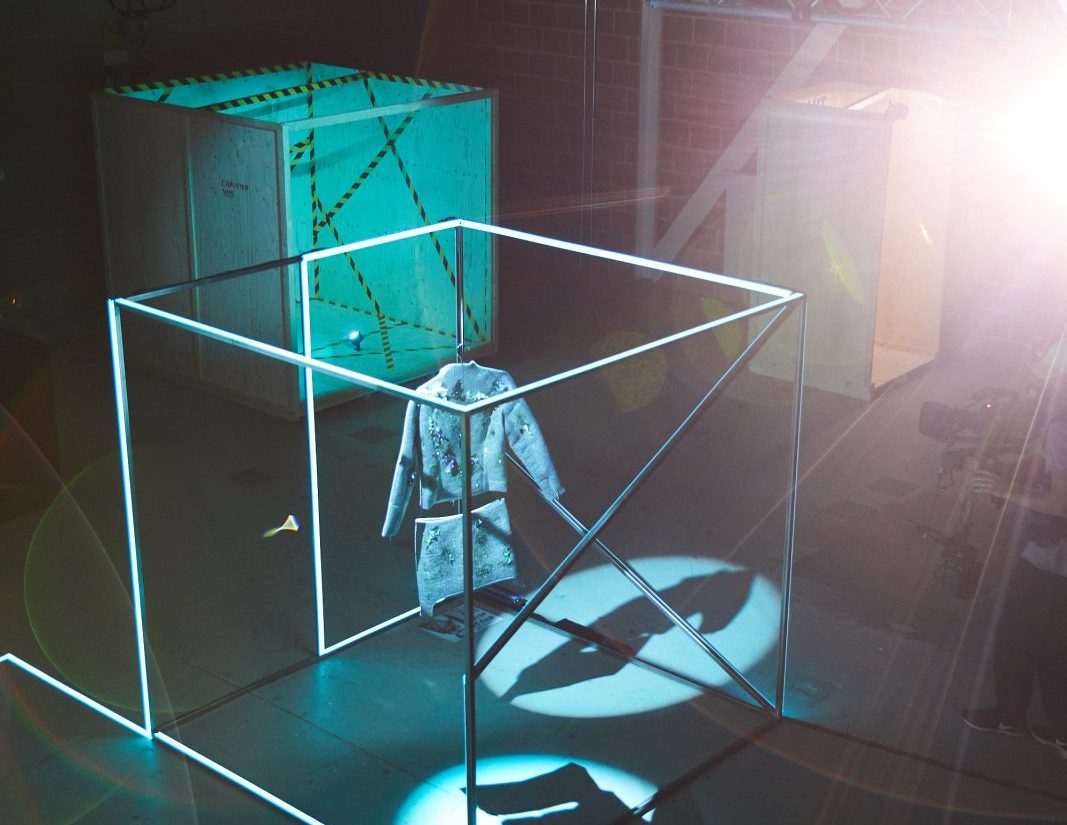 Absolut Iconic Exhibition
Set and product designer Lisa Berkert Wallard incorporated our 1" Natural Blue Light Tape® into this elaborate installation.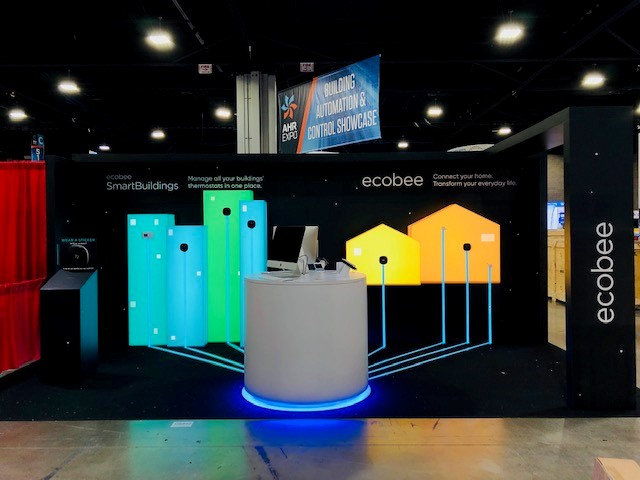 Boothworks Tradeshow Booth
Our 1" Natural Blue Light Tape® adds an extra pop to this tradeshow booth.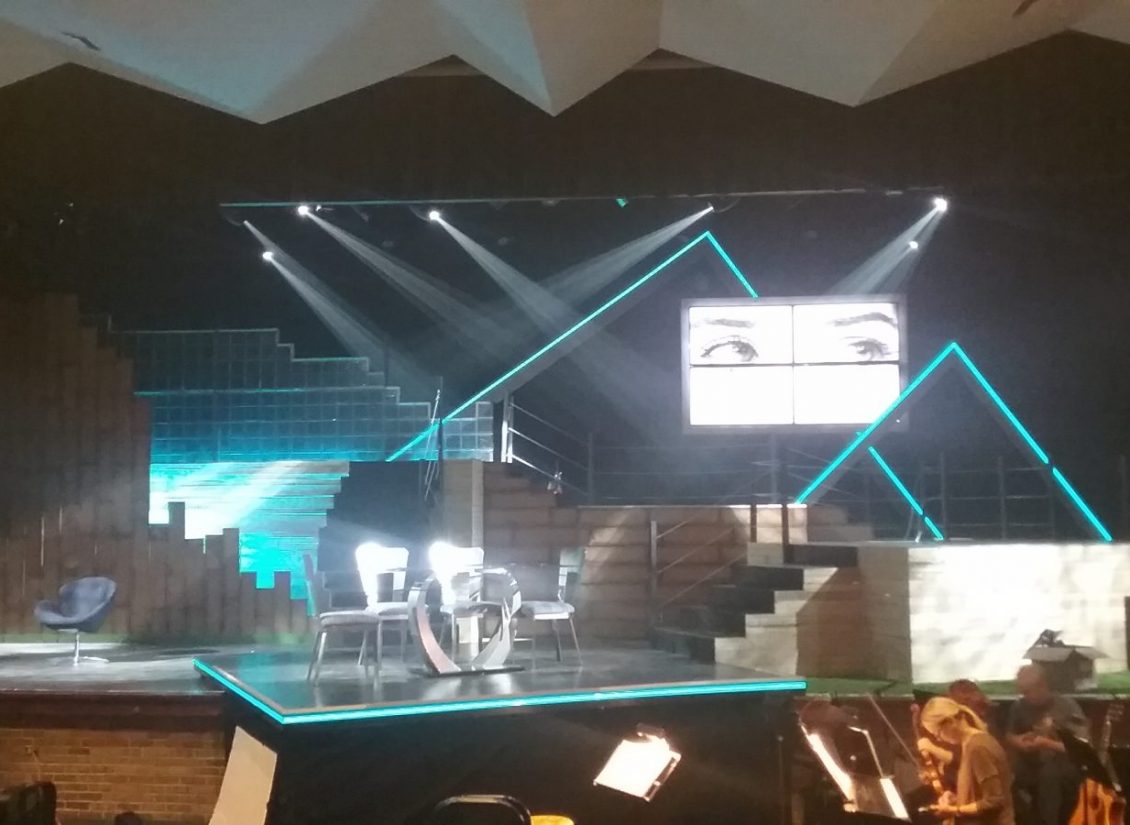 Savage & Associates Set Design
Our 1" Caribbean Blue Light Tape strips add the perfect accent to this set design.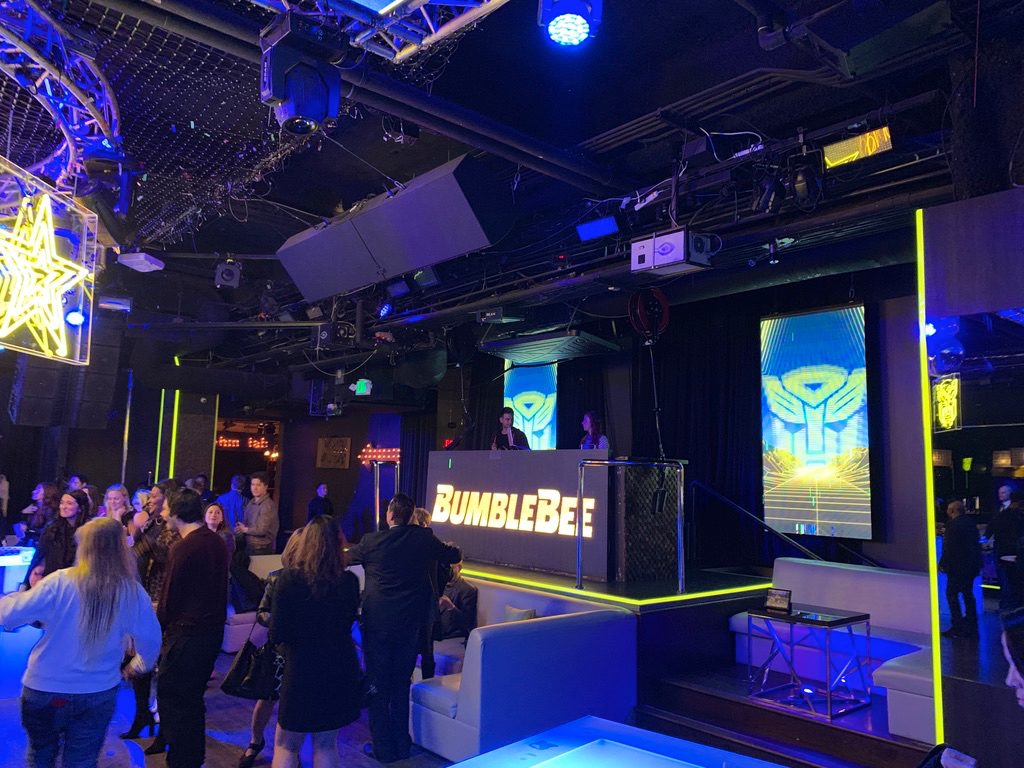 Blue Revolver Inc. Bumblebee Event
1" Yellow Light Tape® accent lighting this event.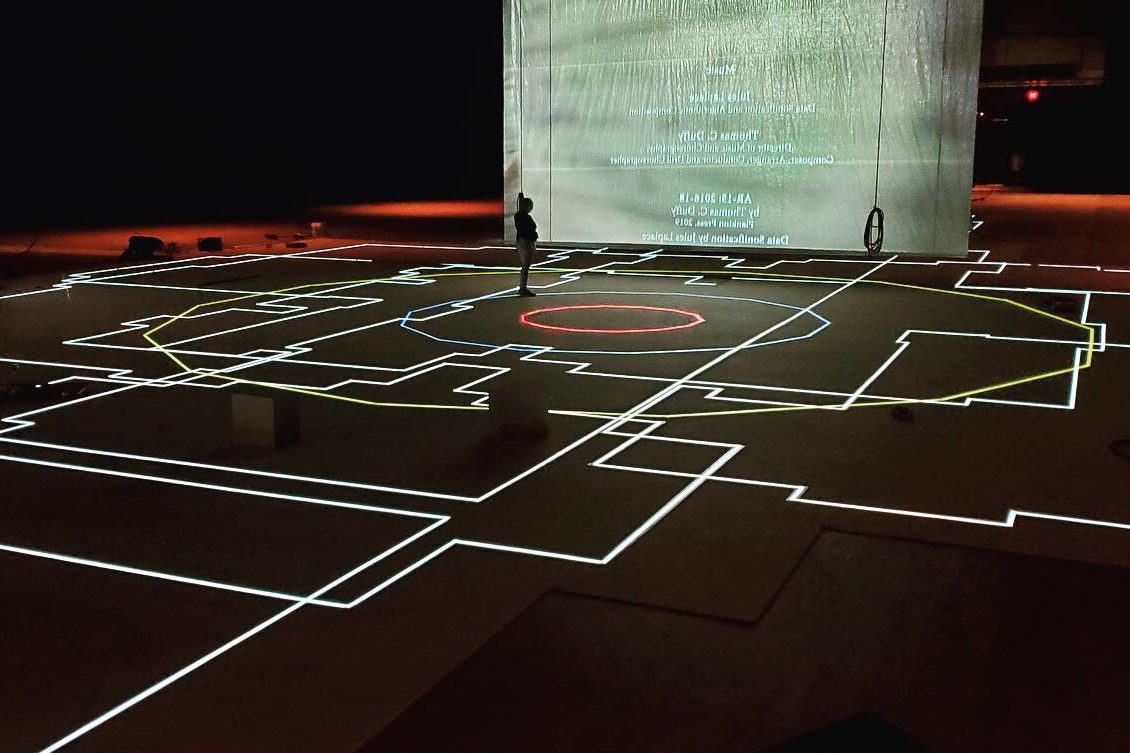 Drill Exhibit - Park Avenue Armory
This mesmerizing work of art was created by world renowned visual artist and videographer, Hito Steyerl, and curated by Andrew Kreps Gallery. 1 inch Yellow, Glacier White, Rich Red, and Purple Light Tape® strips were placed directly on the floor, then covered with our DuraShield protective overlay for temporary floor applications. The colored zones were lit in a specific sequence that timed to the film's message, thanks to our powerful DMX Digital Smart Drivers™. A floating floor was built to allow all wiring and connection points to be hidden, creating a completely flat and seamless light effect.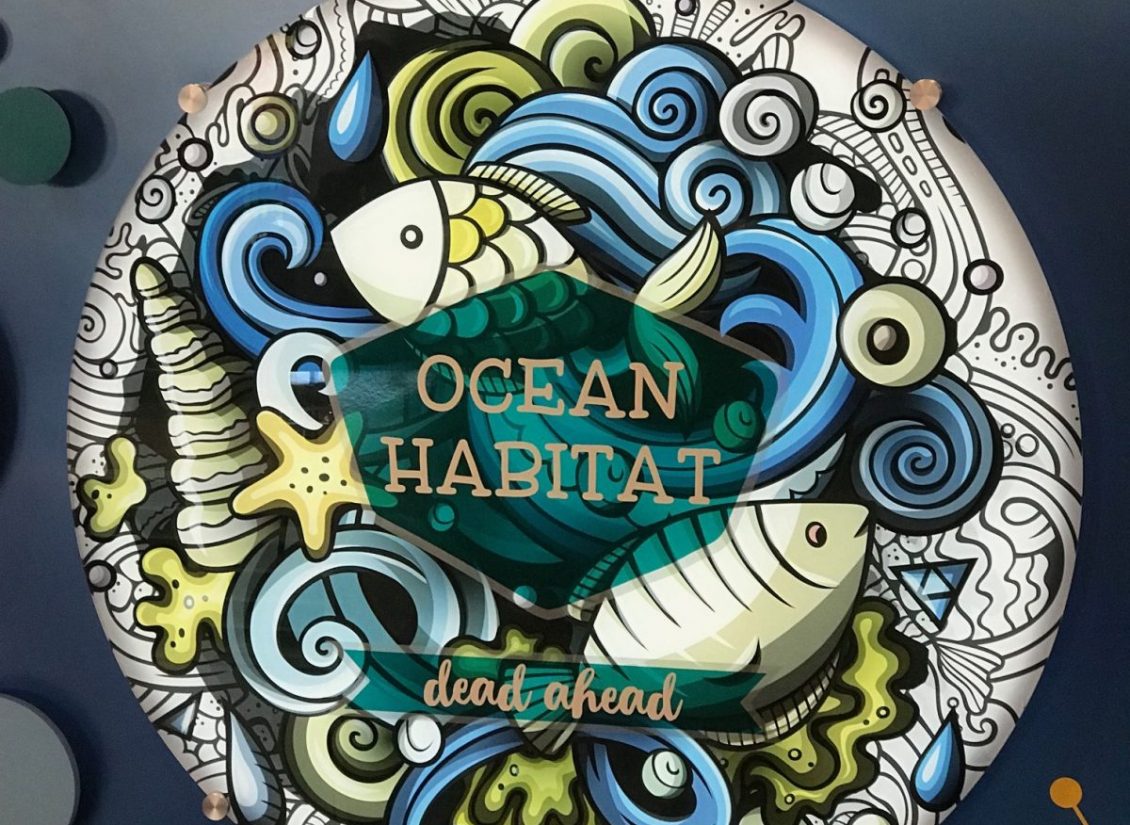 Orafol America's Exhibit
Glacier White Light Tape tiled together to achieve a seamless 35" circle cut with our laser machine.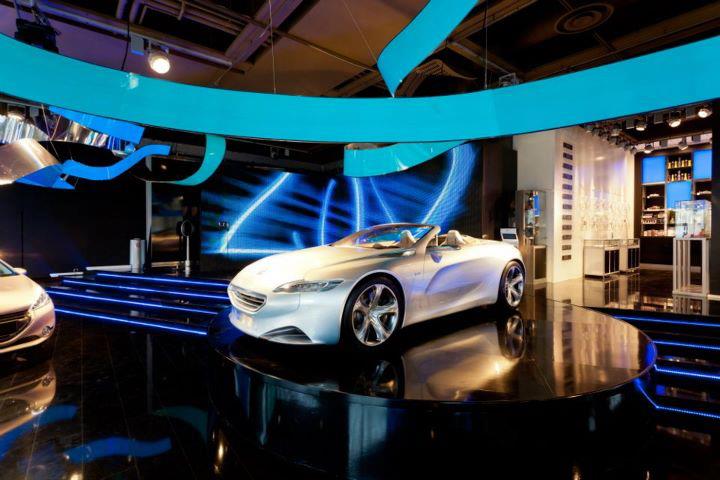 Peugeot launch - France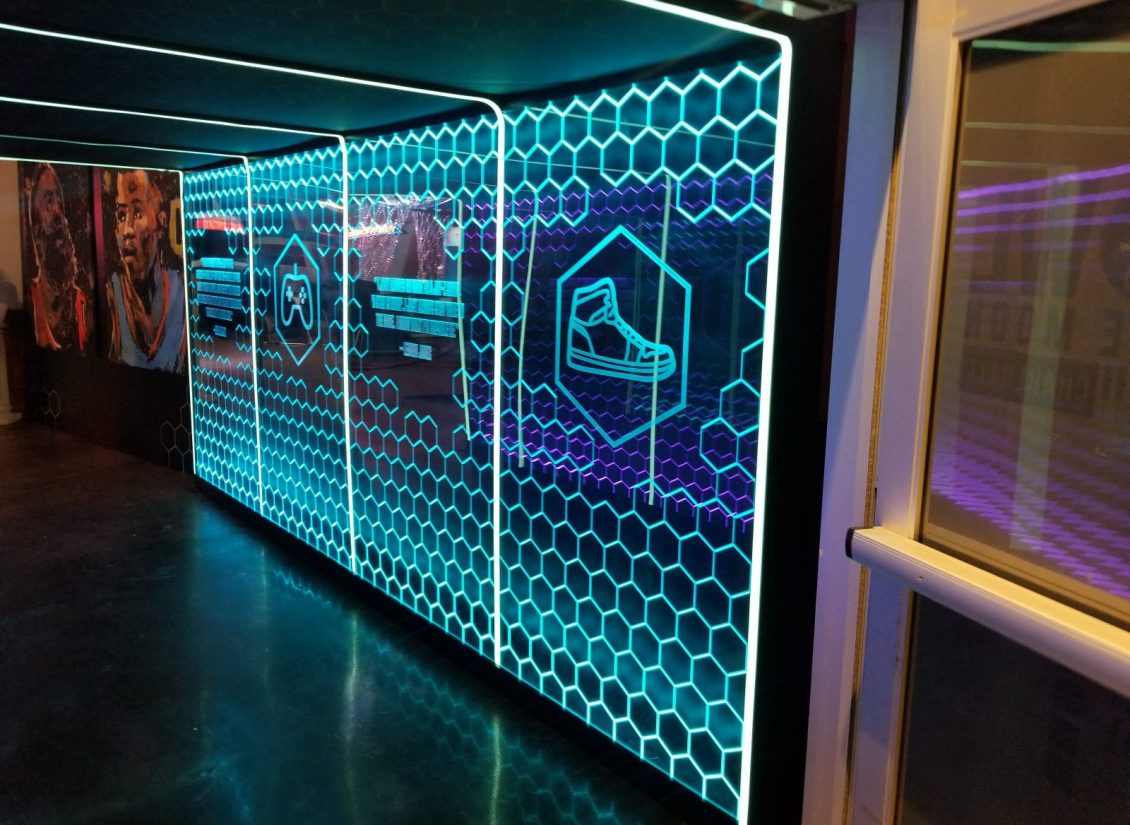 2018 NBA All Star Weekend
1" Strips of Light Tape utilised to compliment this dramatic fan entrance tunnel, Perfectly executed by T8 Exhibits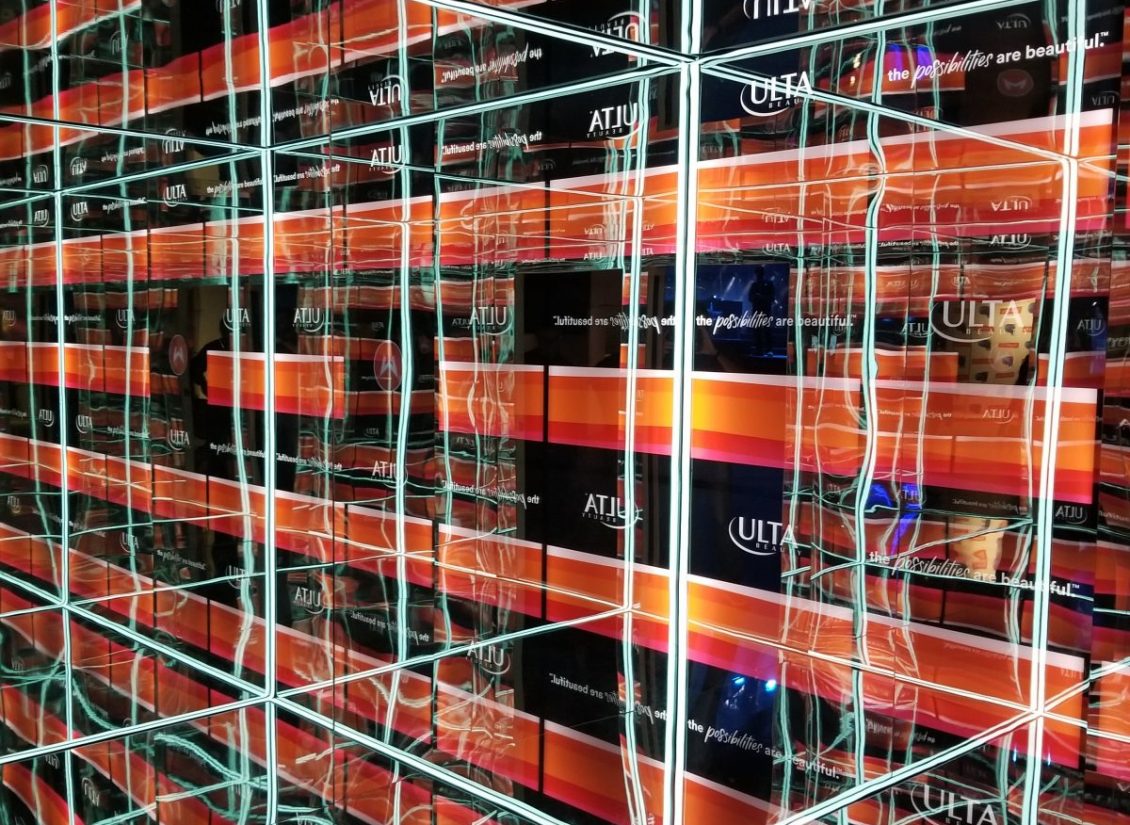 Accent Lighting - T8 Exhibits
Ulta Beauty, Infinity Room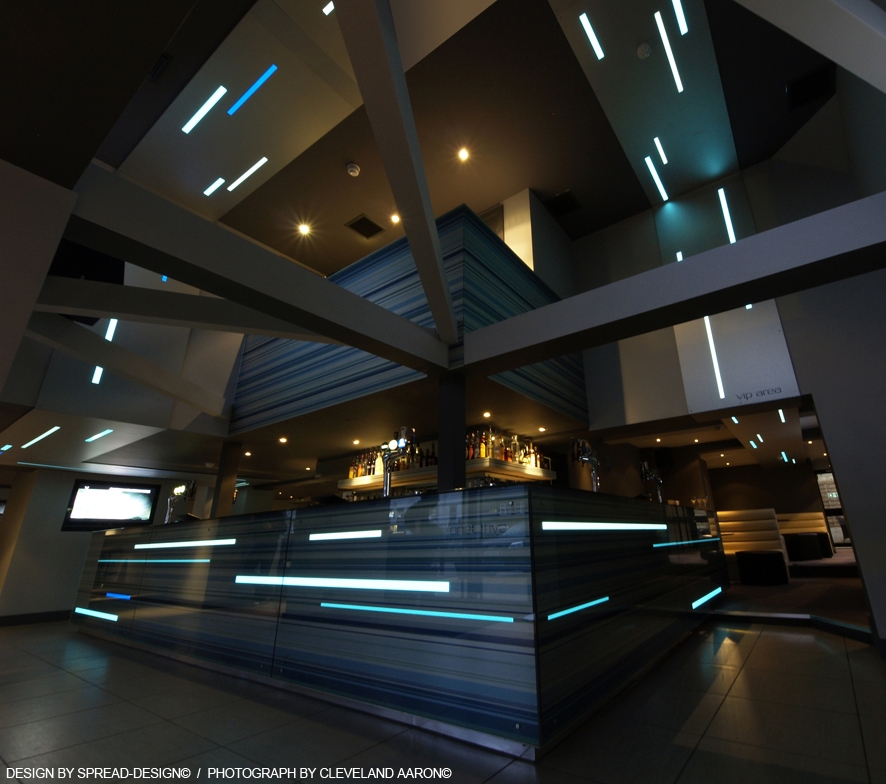 Accent Lighting - Bar 195
Fantastic lighting designed for Club 195, Epping High St, London.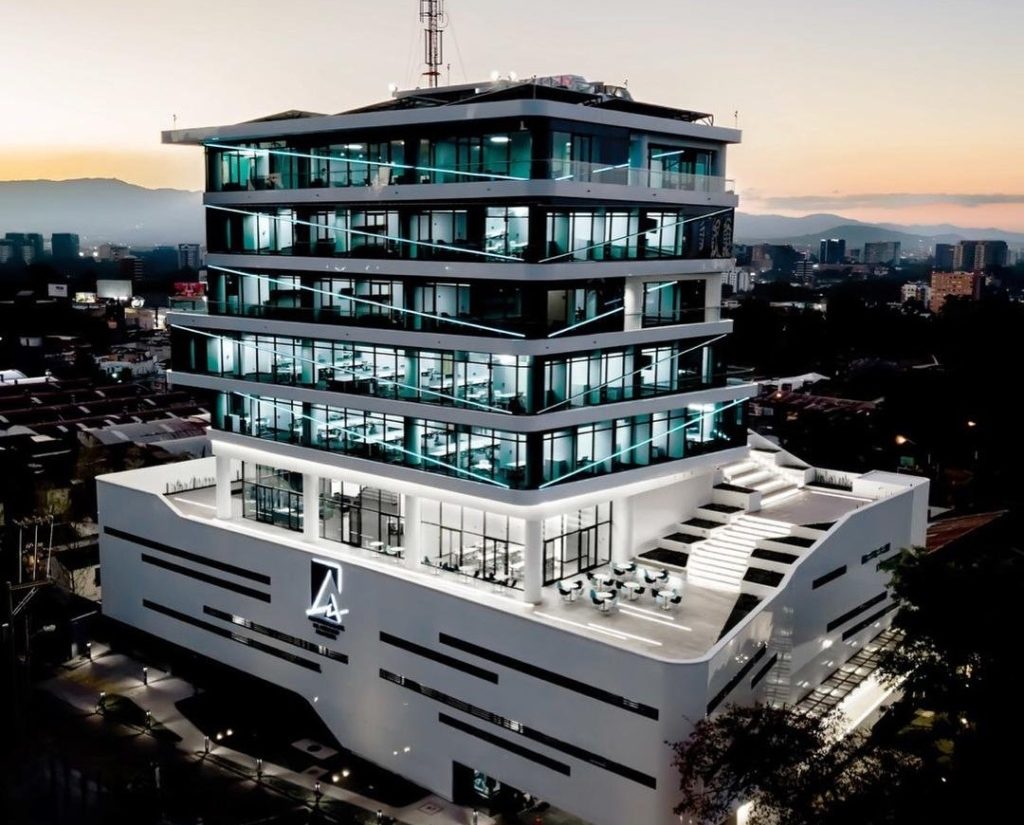 Building Exterior Accent Lighting - Guatemala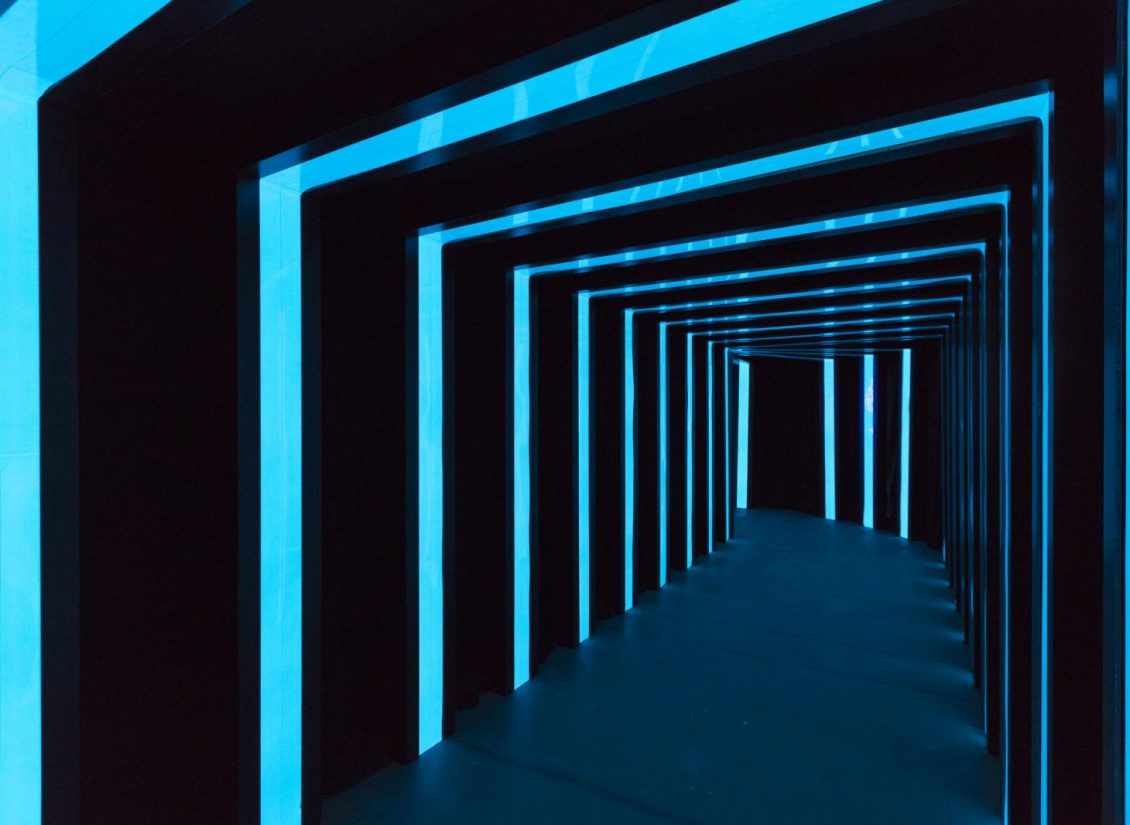 Event Tunnel Illumination
Dynamic Productions had an upcoming event where they were tasked with creating a custom build tunnel. They were looking for something that provided a "POP" with a product that was low-profile and could fit within the specs they were building. Light Tape was perfect for the install, easy to use, customizable, and gave them the exact look that their high profile client was looking for.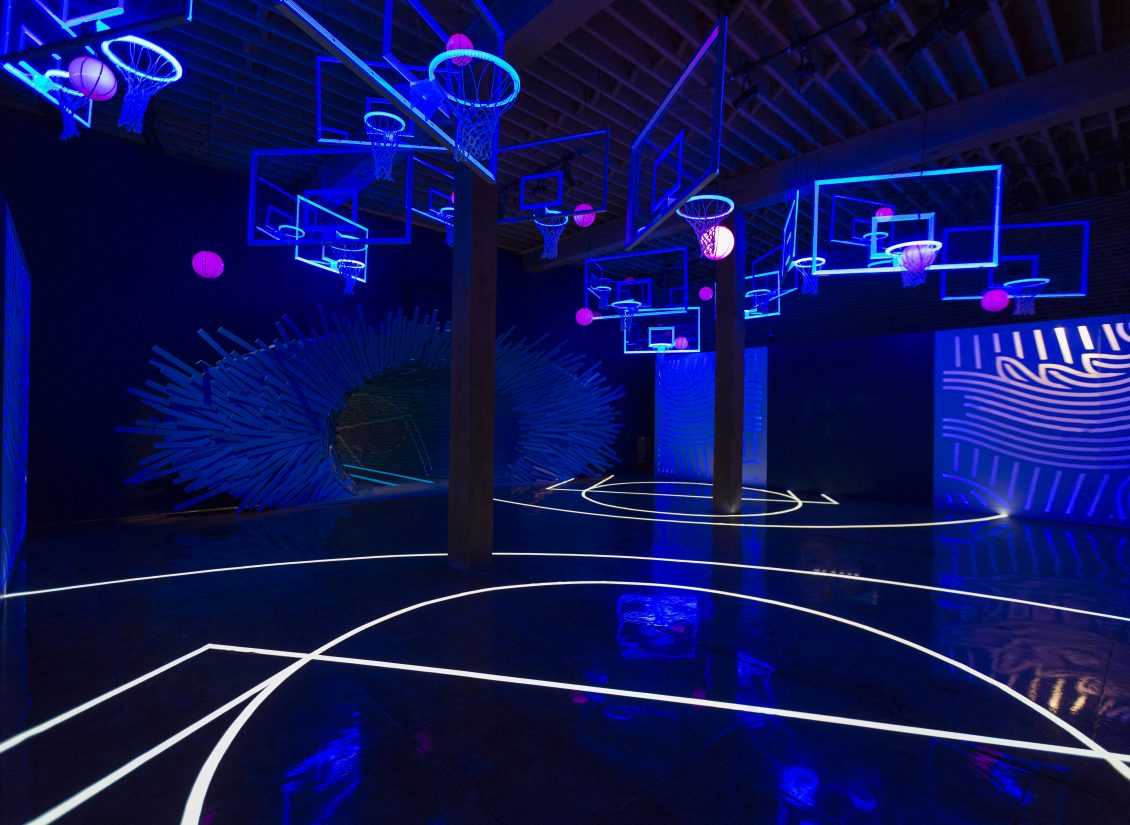 NBA All Star Event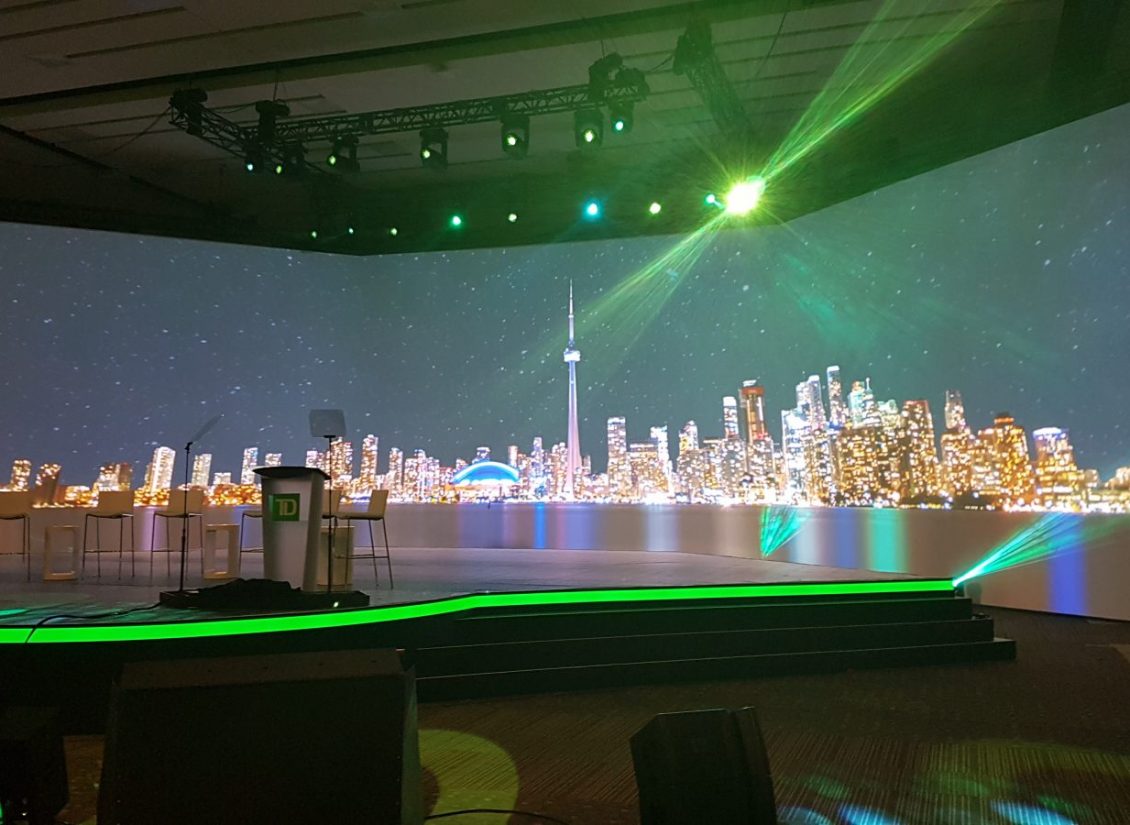 Stagevision Event Lighting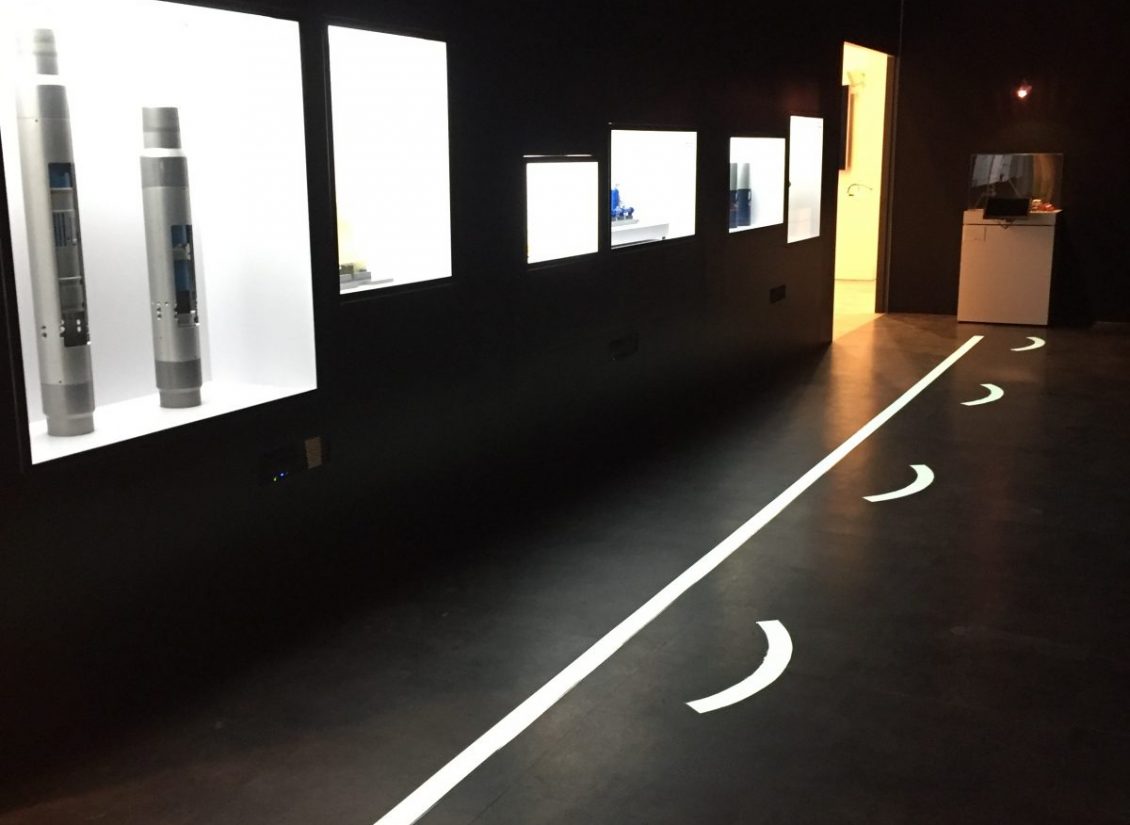 2020 Exhibits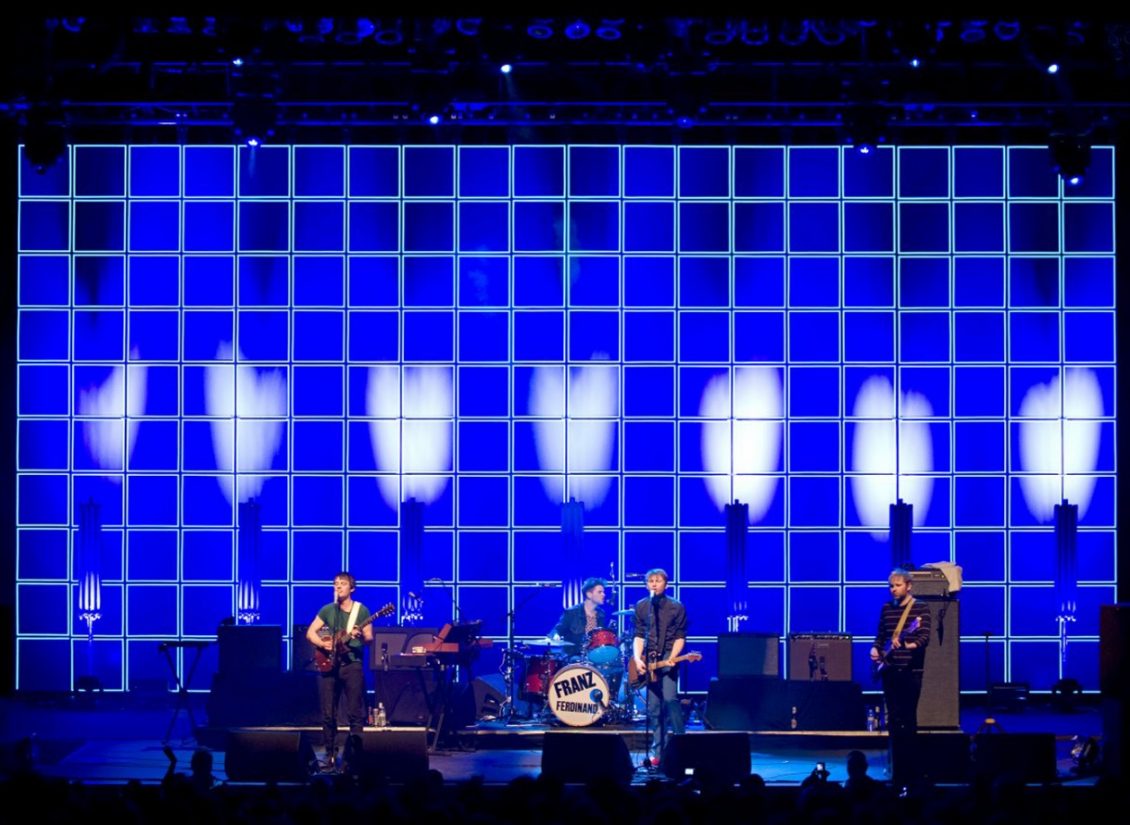 Franz Ferdinant - Set Design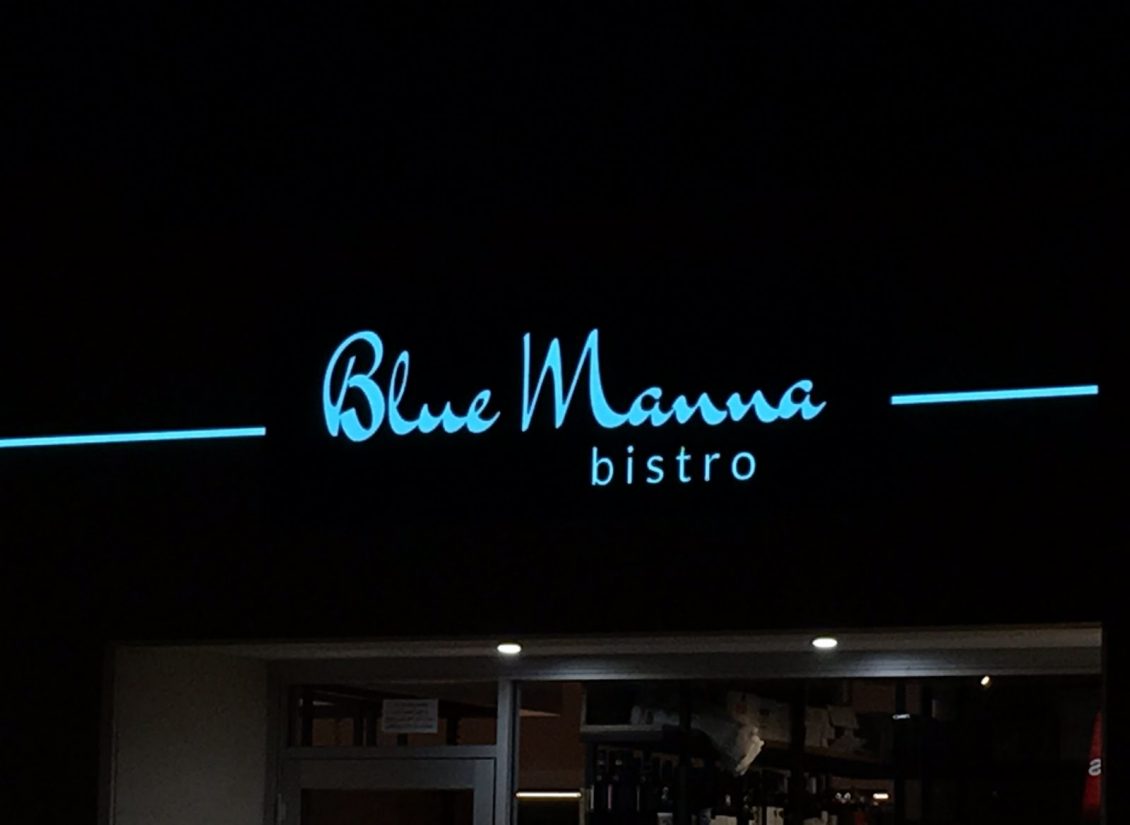 Blue Manna Bistro - Australia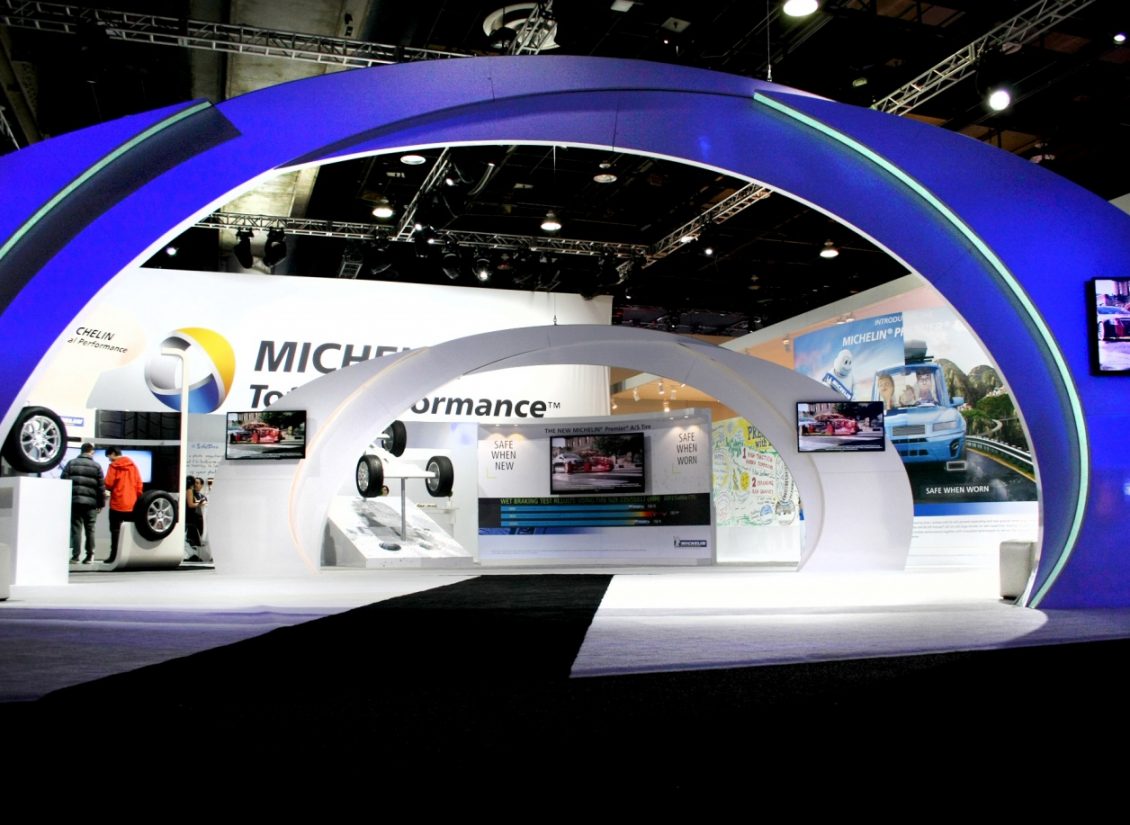 Detroit Auto Show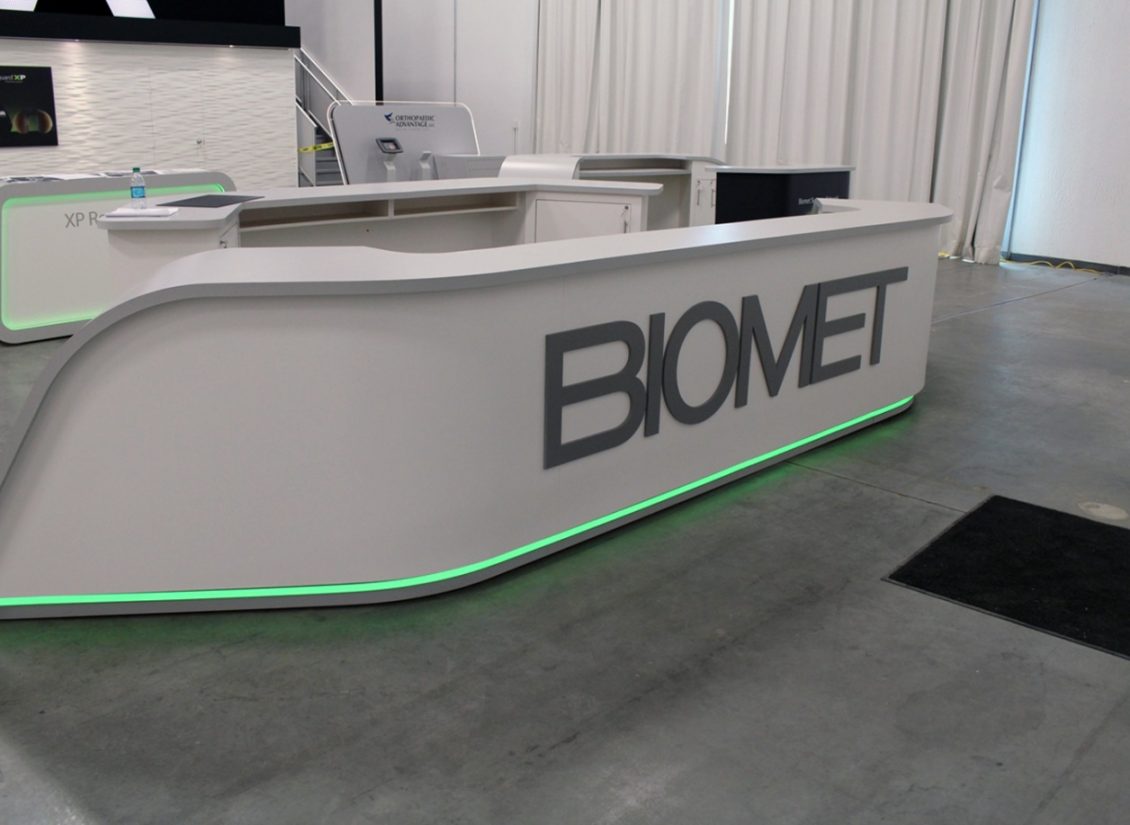 Biomet Expo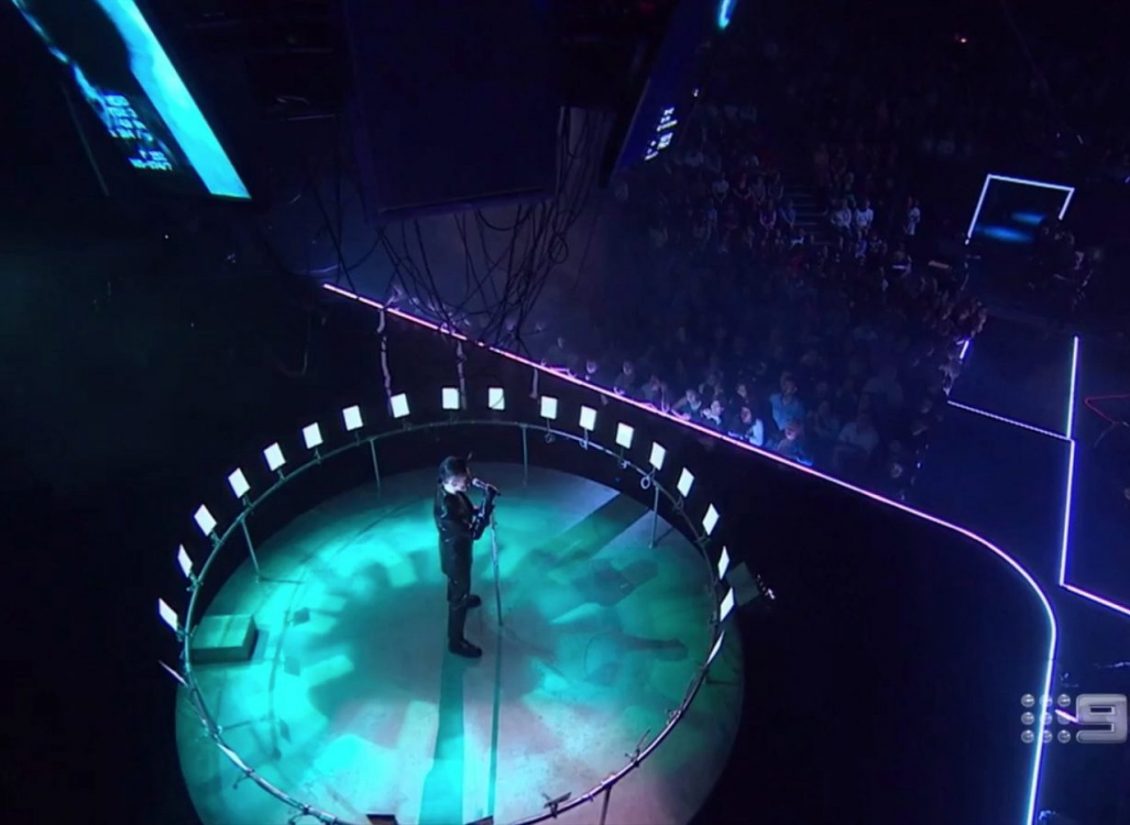 The Voice Australia - S6
"We were given a brief that specified EL type products in particular due to it's unique properties of being ultra-thin yet even in it's light distribution. The panels were a set feature in of themselves and fulfilled the brief exactly as asked and the creative team were thrilled with the final result and look." Alex - Lead Set Lighting Technician The Voice- Live Shows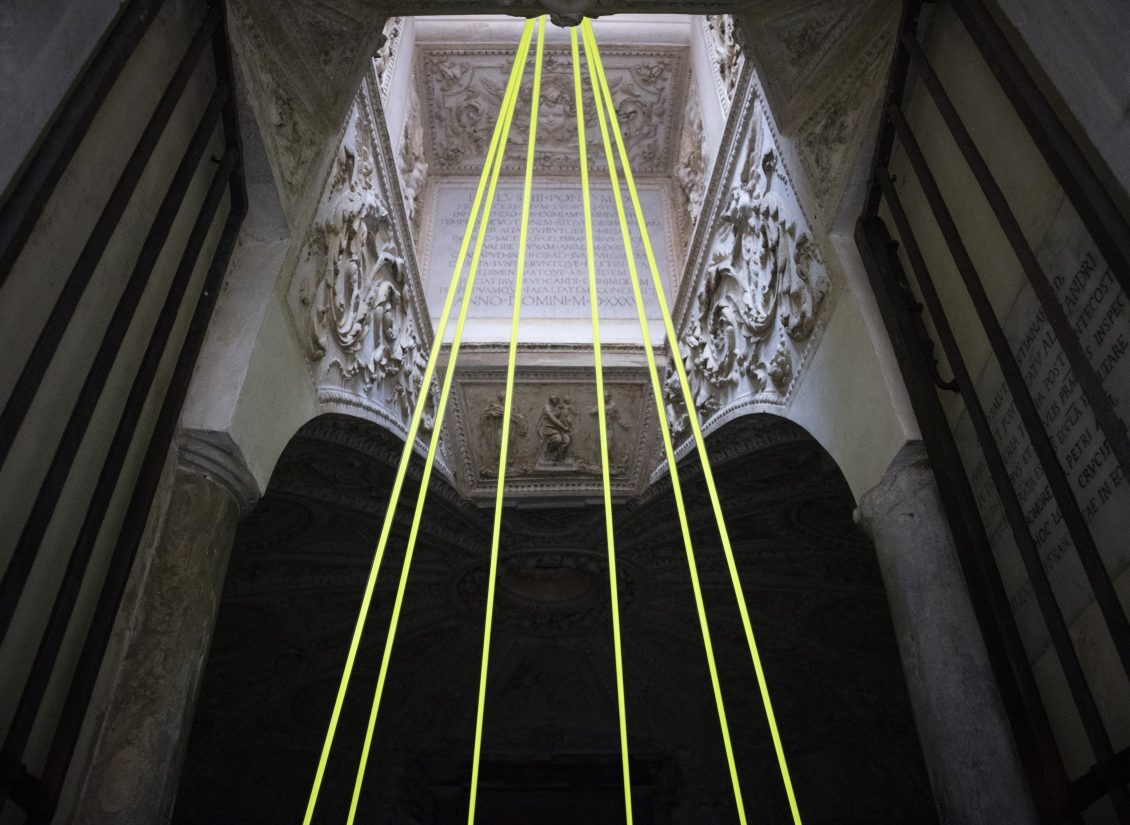 Exhibit - Italy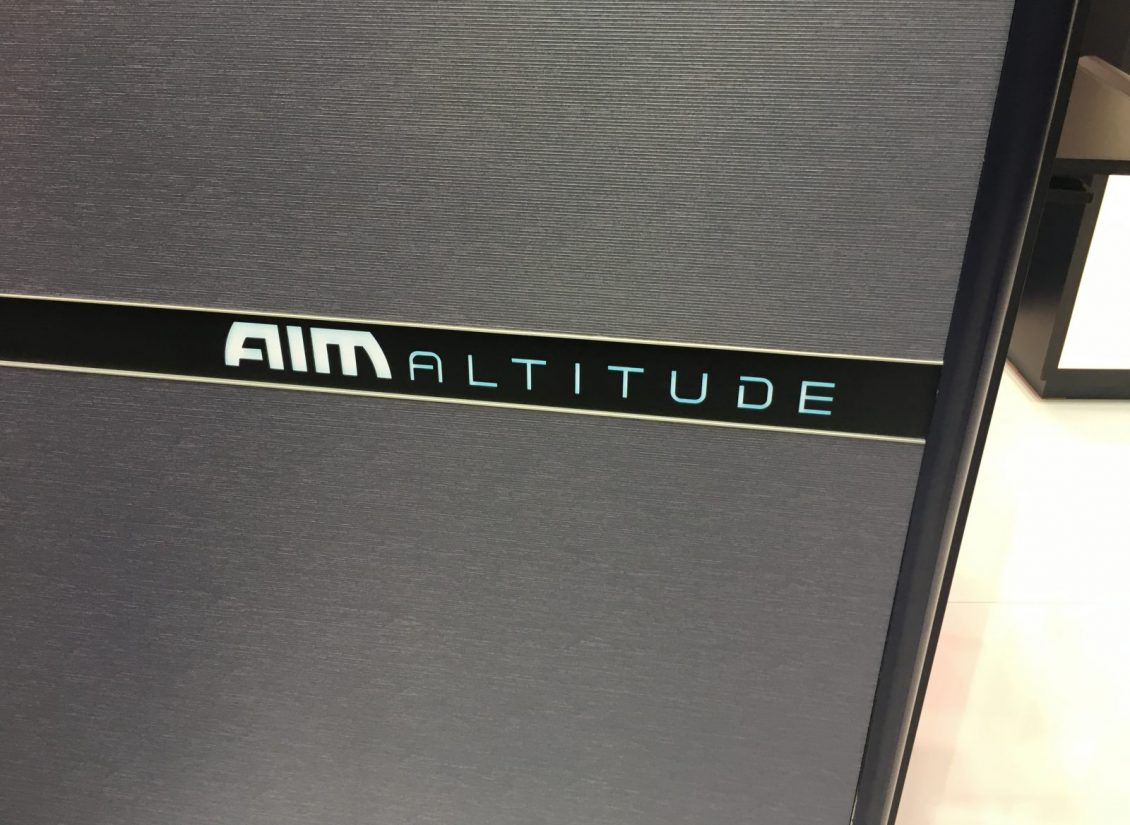 Aim Altitude Expo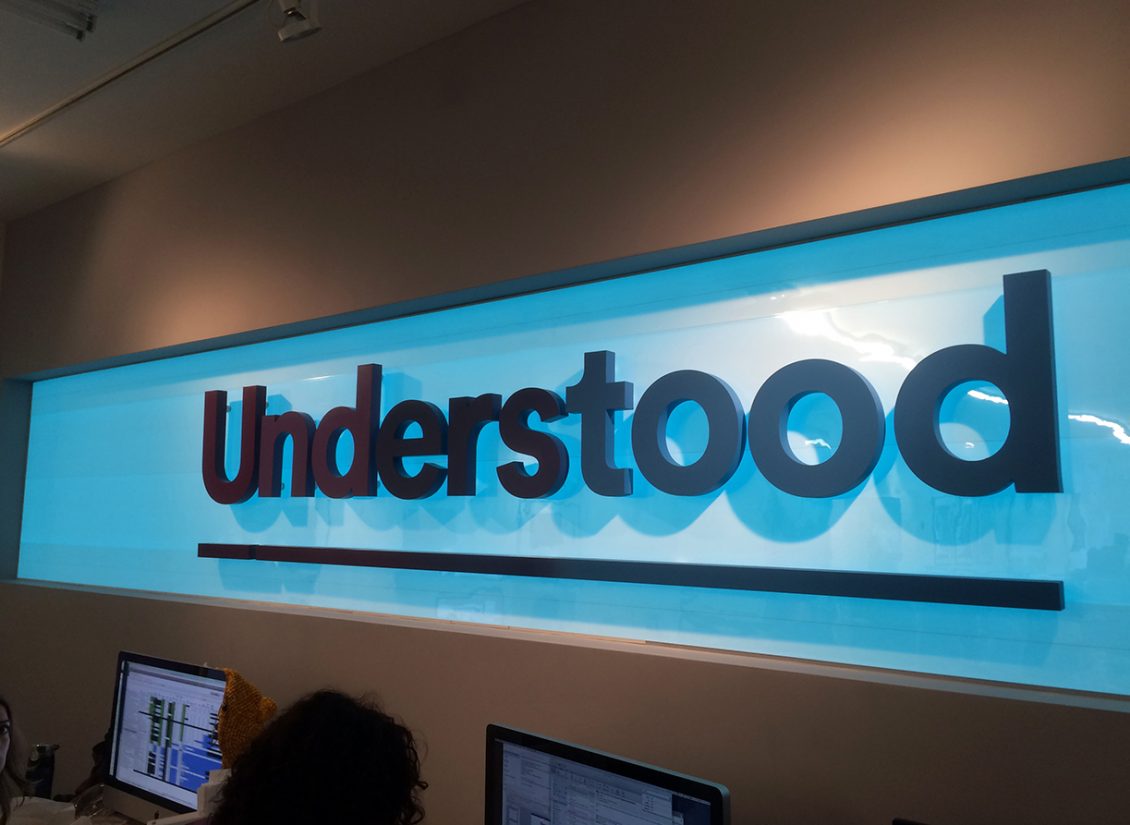 Understood Consulting - New York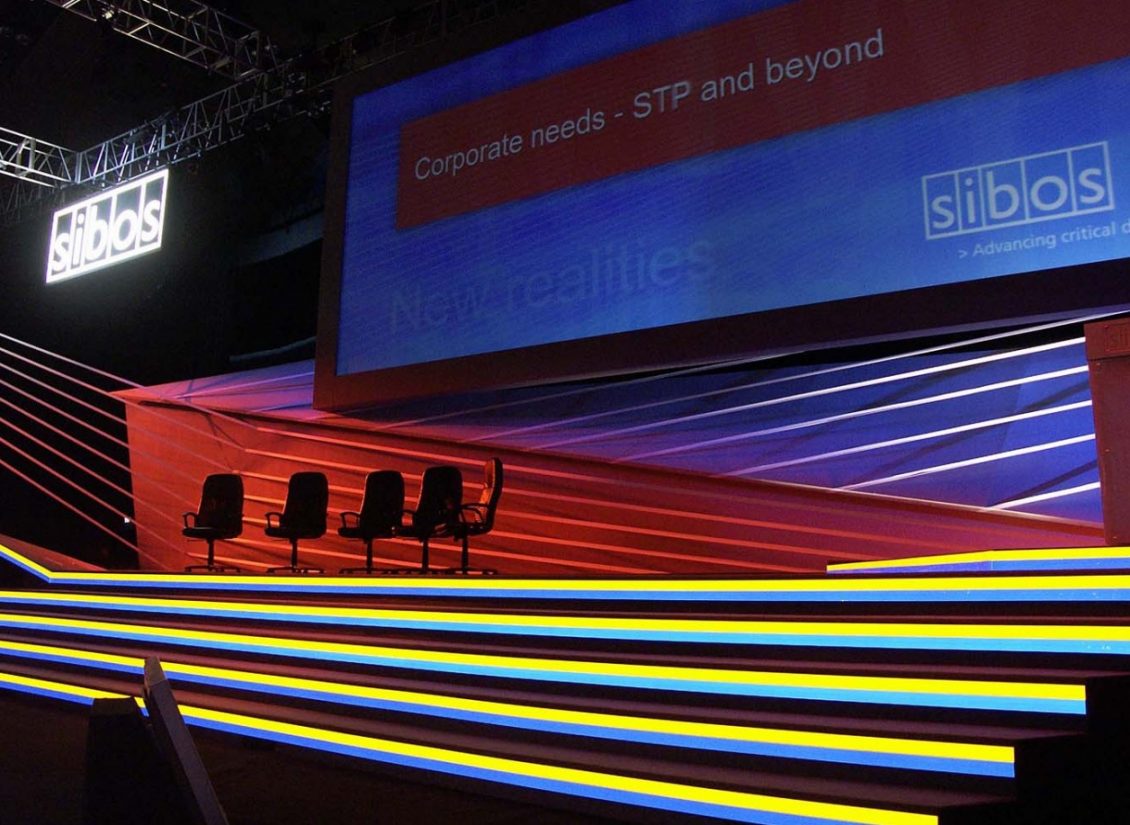 Sibos Event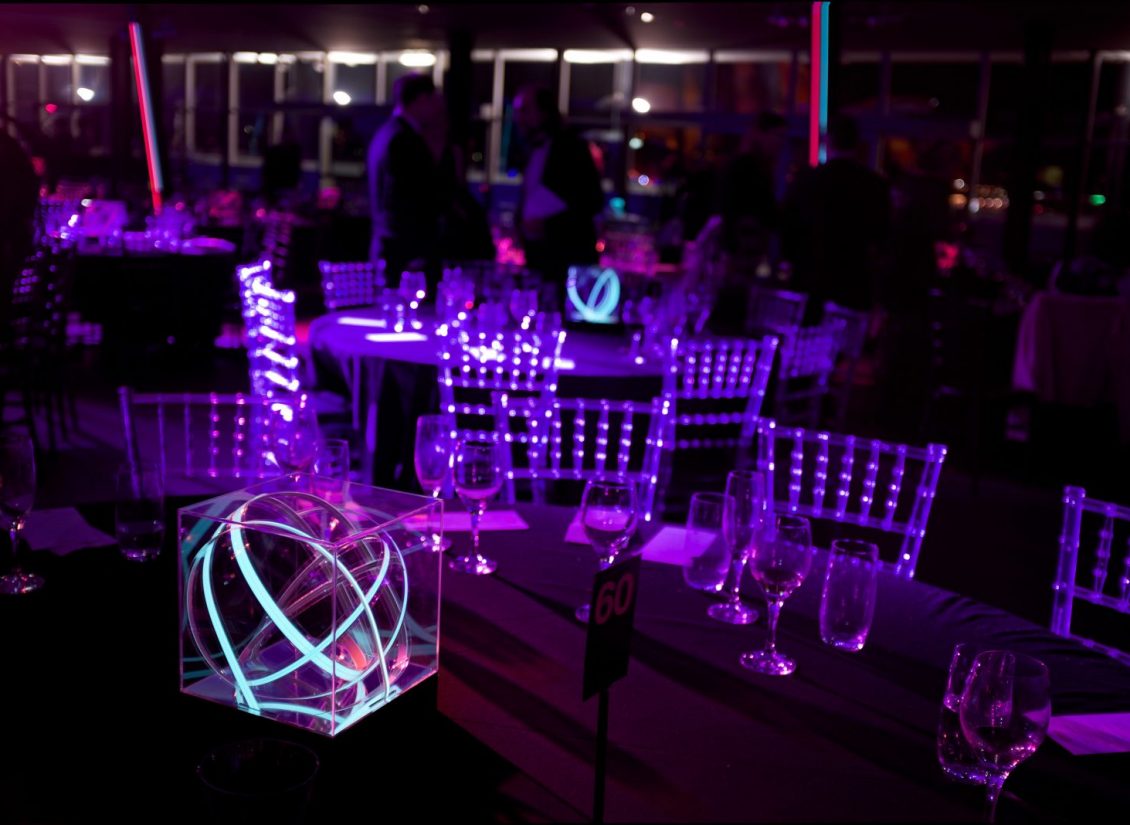 Sydney Good Design Awards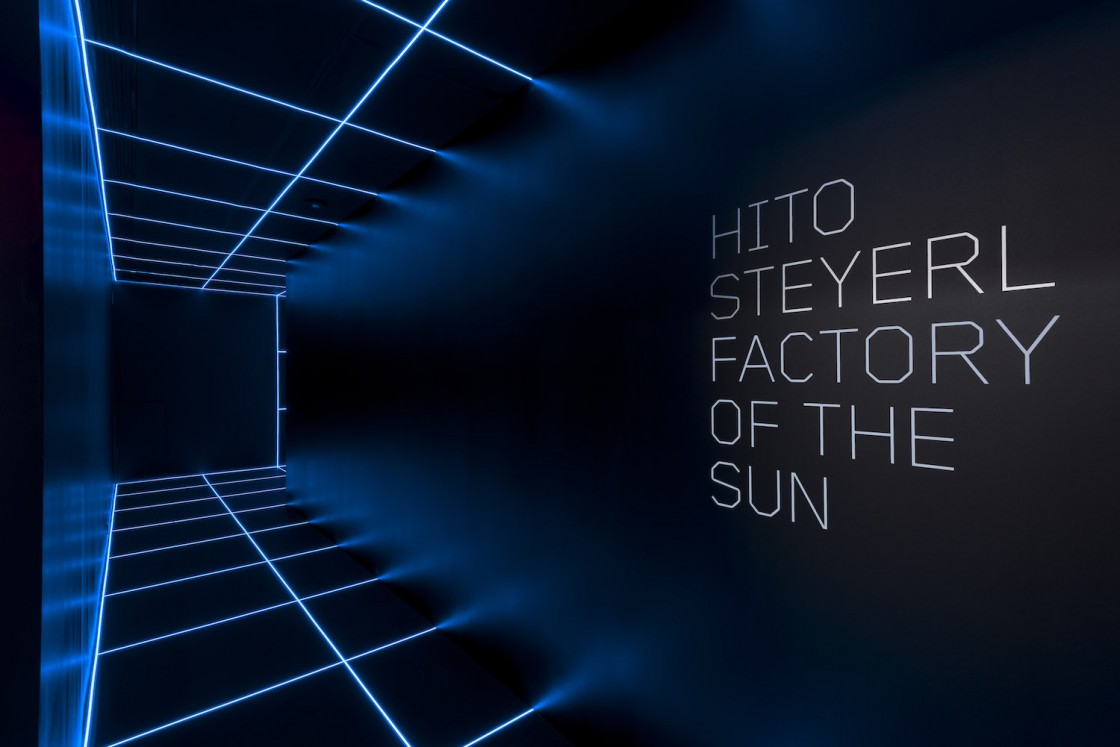 The Museum of Contemporary Art - Factory Of The Sun
MOCA presentation of the U.S. premier of Hito Steyerl's landmark video installation Factory of the Sun, illuminated with Light Tape®'s linear accent strips to help portray the motifs of light & acceleration to explore what possibilities are still available for collective resistance when surveillance has become a mundane part of an increasing virtual world.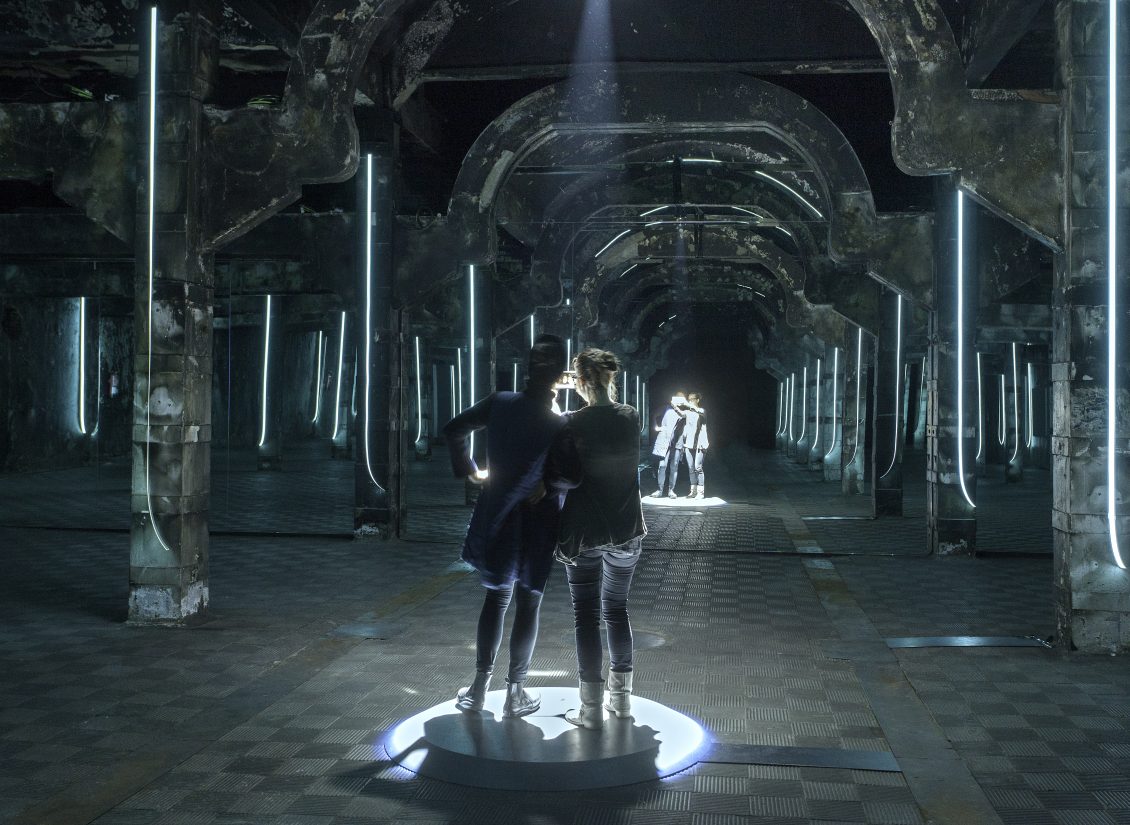 Selfi Exhibition - Darya Von Bermer
Darya von Berner's, The (SELFI) exhibition, in the old cold storage room at the former Madrid Municipal slaughterhouse is illuminated with Light Tape®, to help the exhibitions perspective on the perception, attention, ecology and the selfie culture.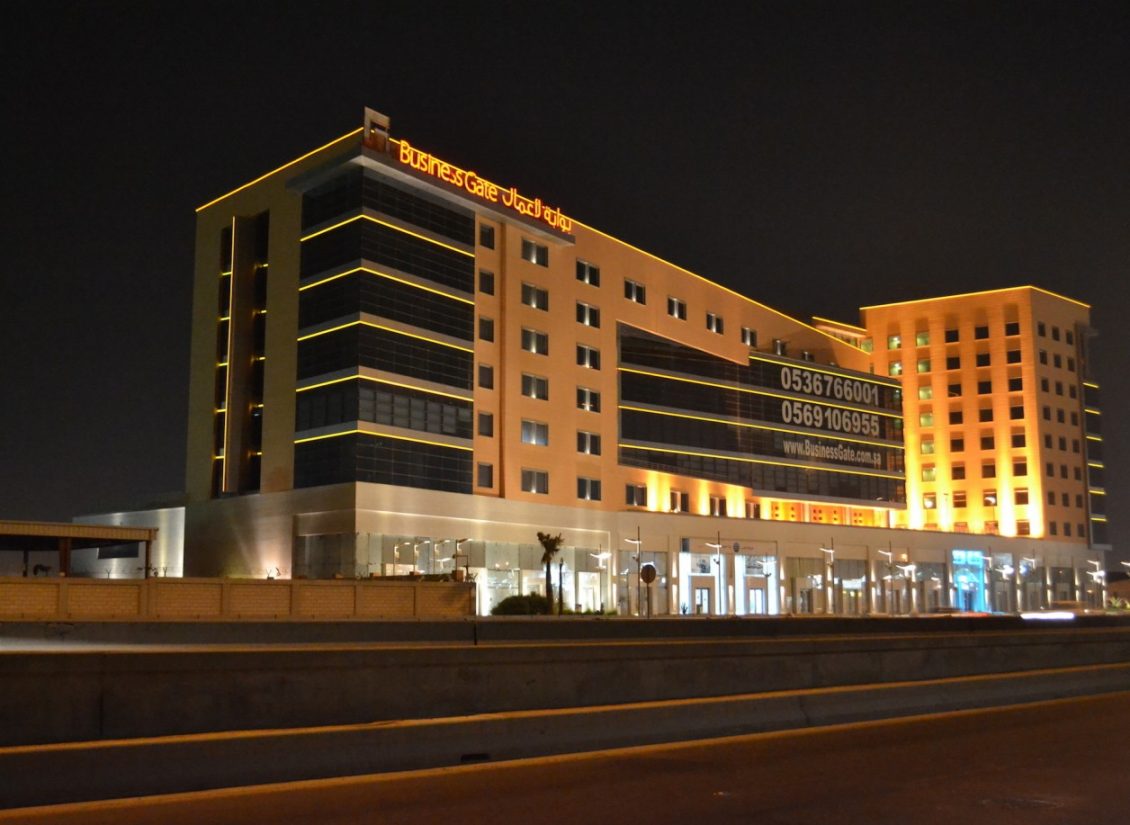 Business Gate - Saudi Arabia
Business Center in Saudi Arabia makes building the focal point against the night sky with Light Tape®'s exterior accent Snap-N-Light™ lighting system.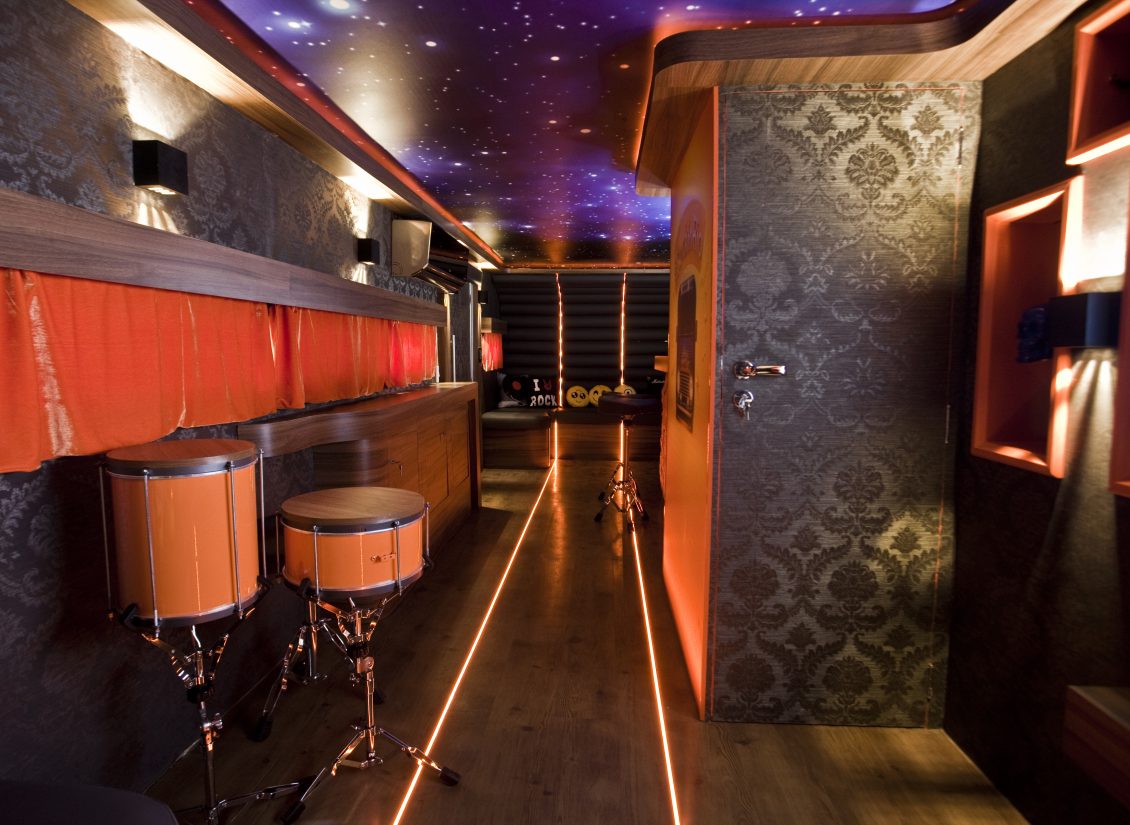 Truckvan - Itaurrio Milenemilan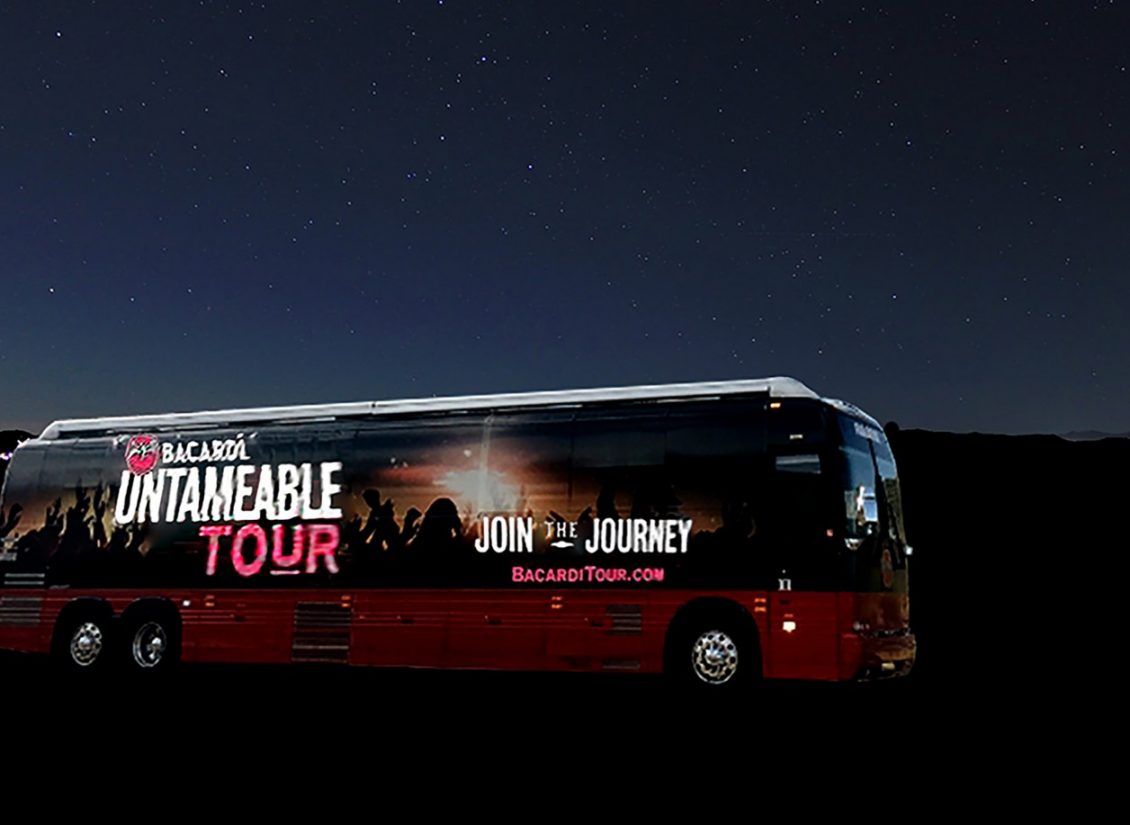 Bacardi Unnameable Tour Bus
Our Light Tape® panels ensured that the Bacardi bus was the focal point during the the night hours with selective & seamless backlight vehicle wrap illumination.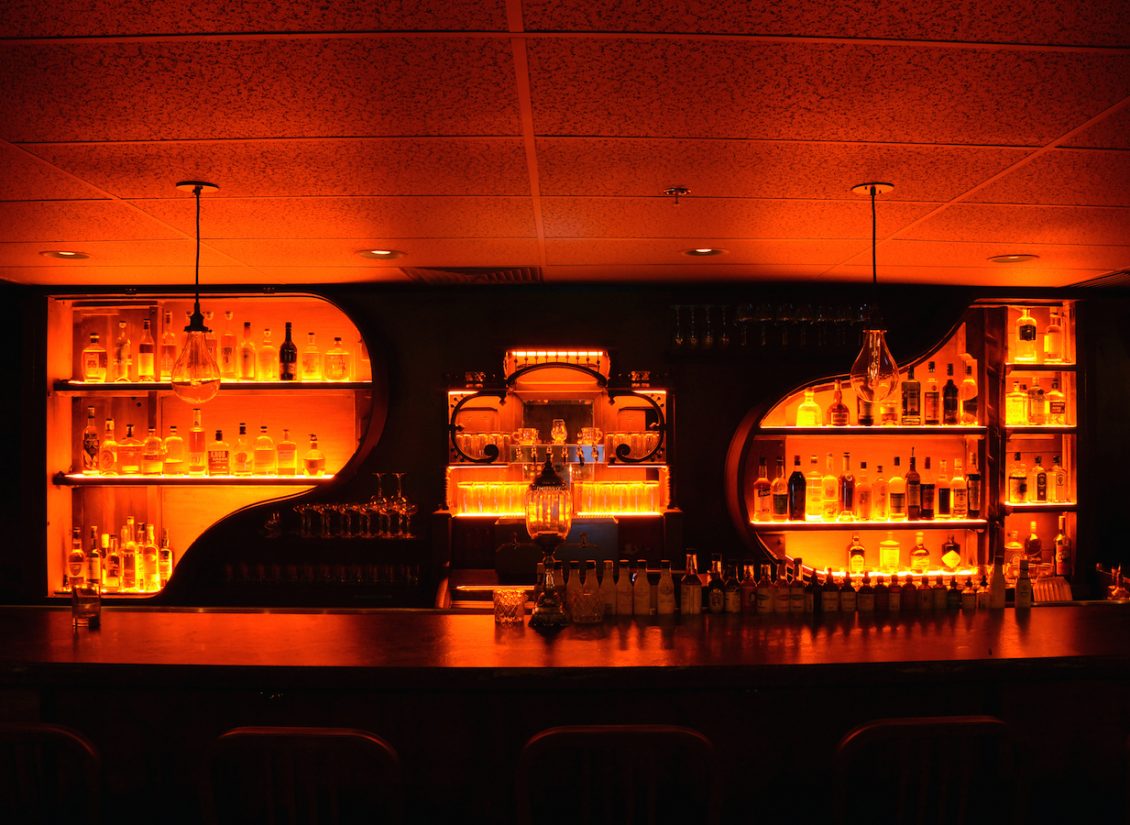 Coda Speak Easy Lounge Bar
Evoking the secret society culture of the 1920's, Coda's basement speak easy lounge transports one back to the decade with its décor. A focal point of the décor is the antique piano organ repossessed into bar shelving and a beer tap. The owner needed a warm shelf lighting solution and to highlight the organ's exquisite wood work. Light Tape®'s low profile design was the only light source capable of transforming the delicate piece into a light.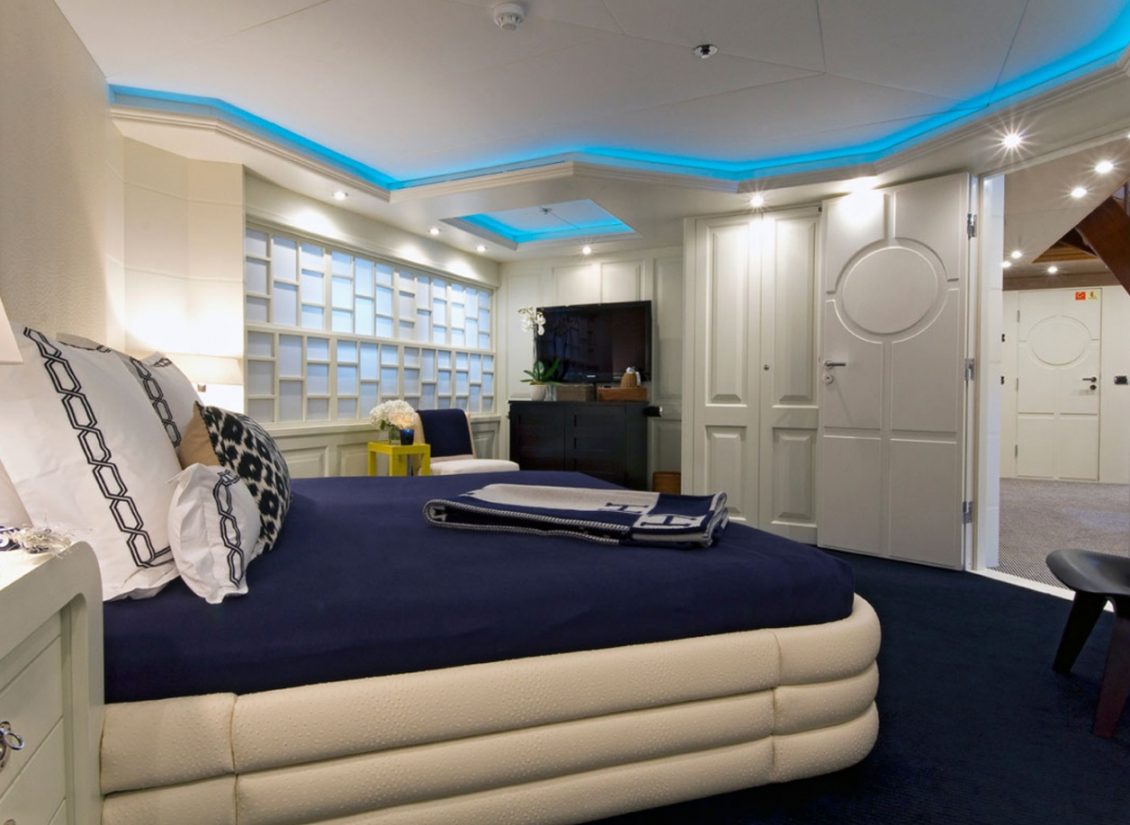 Diamond Hotel Room Accent Lighting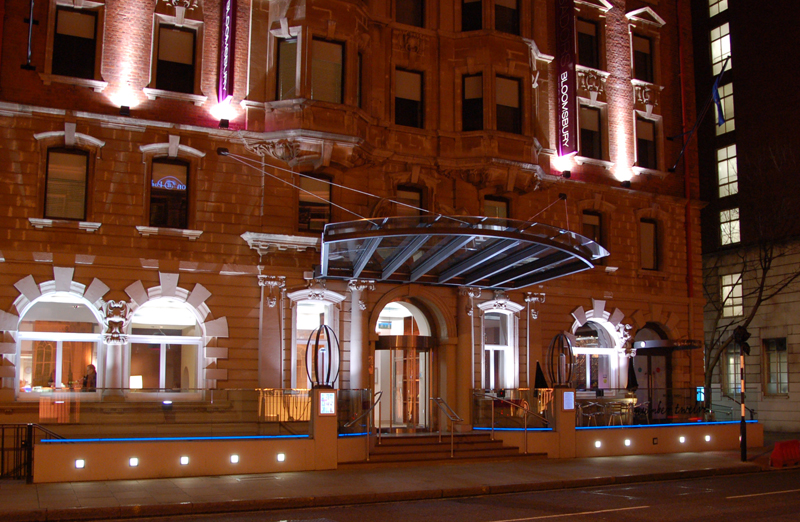 Ambassadors - Bloomsbury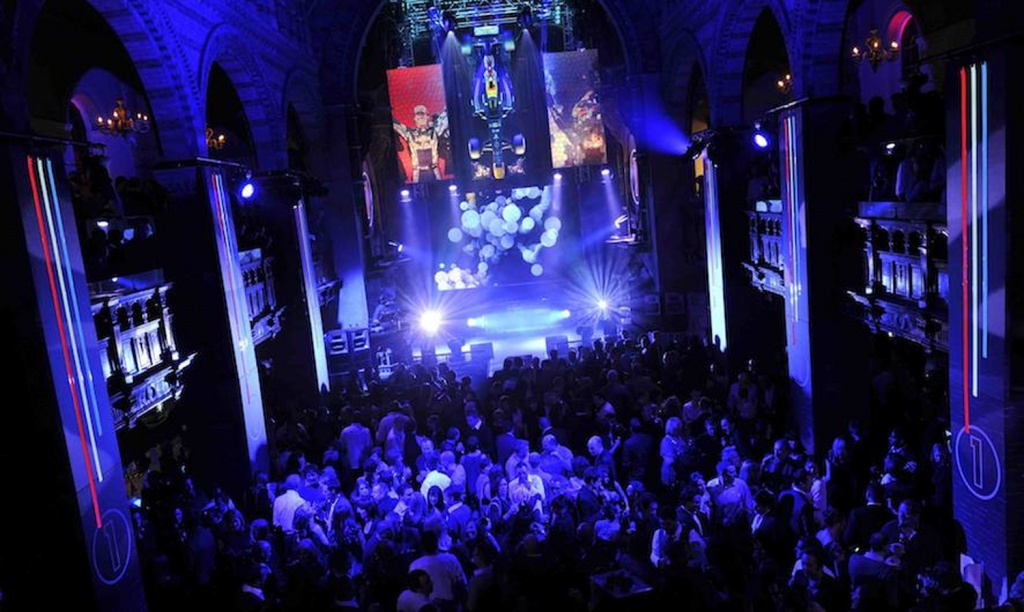 Red Bull Event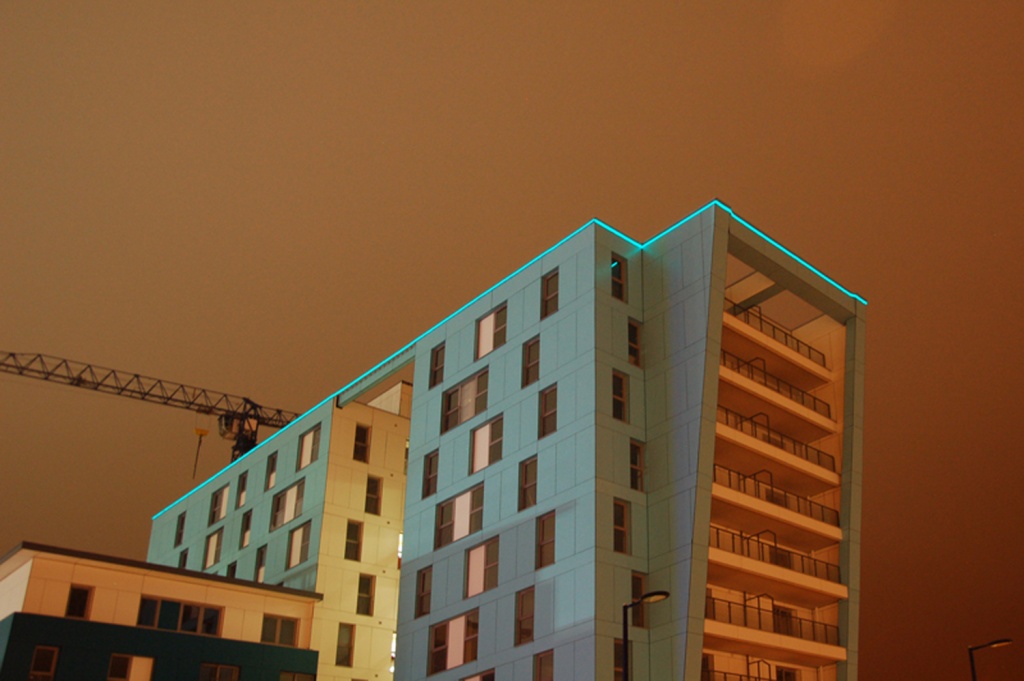 Pompey Building Accent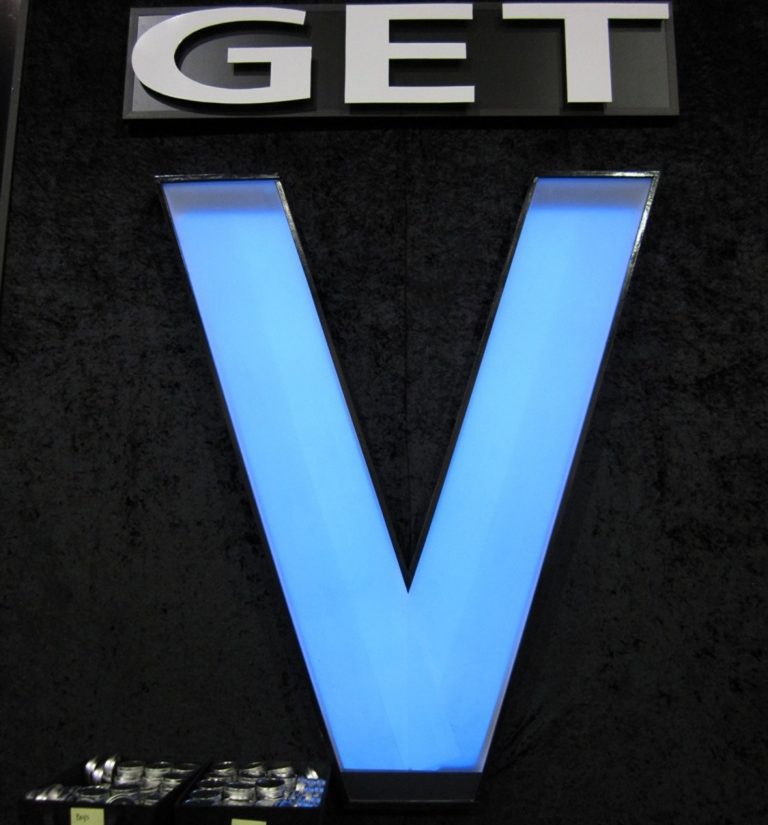 Noetix Get V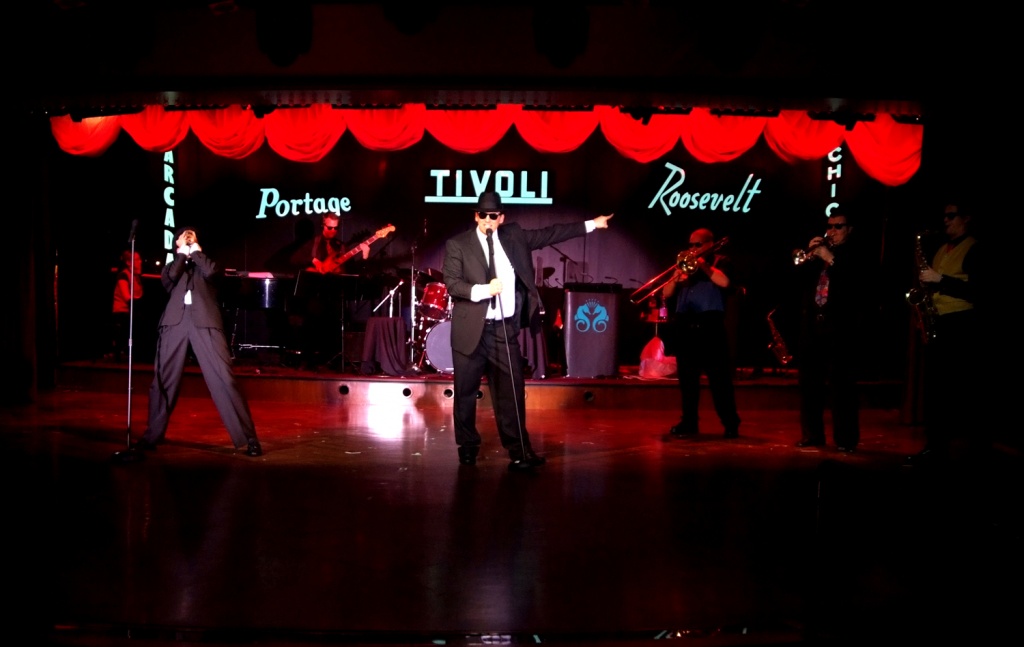 Crystal Cruise Set Design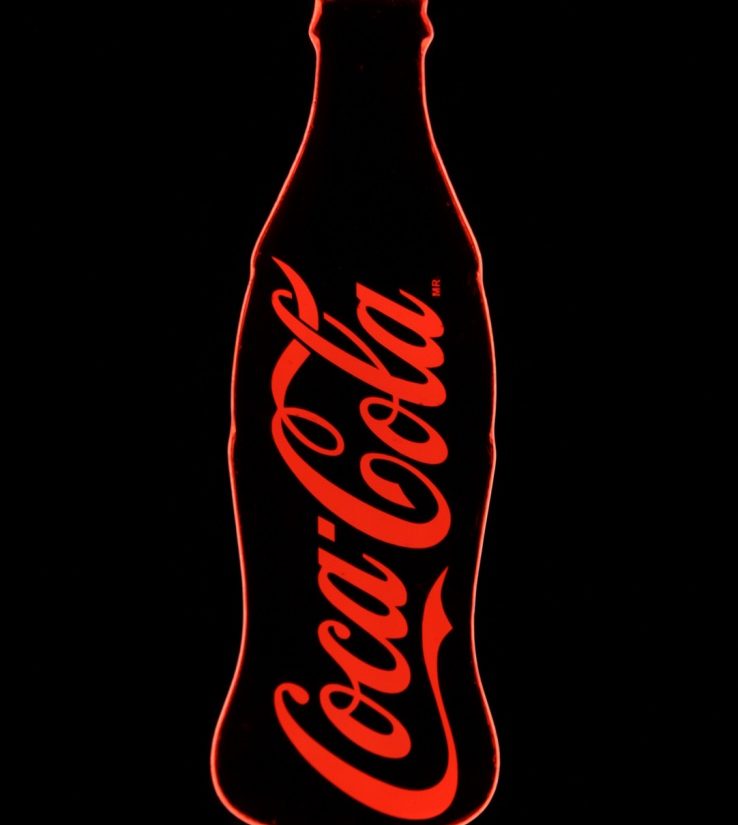 Coca-Cola Sign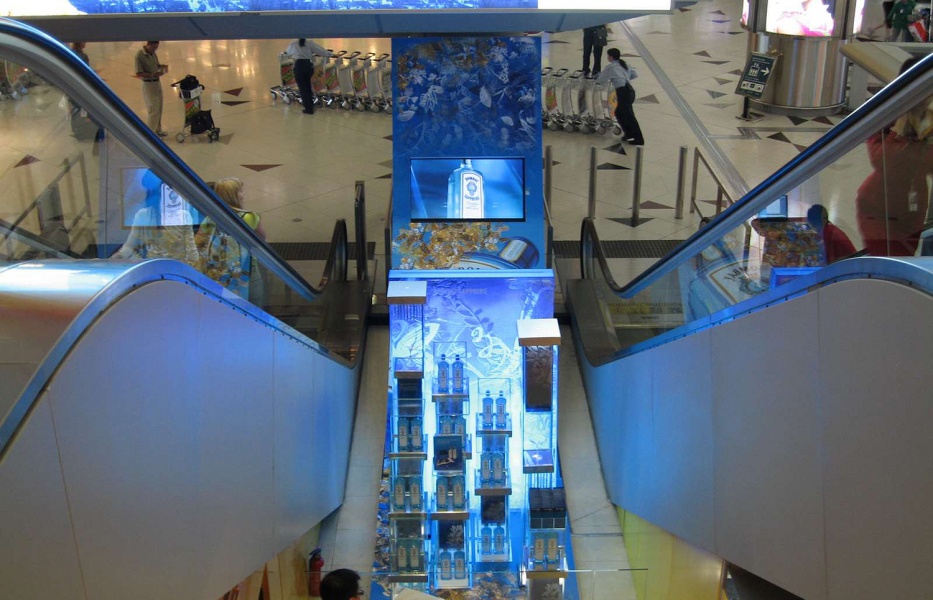 Bombay Sapphire® Display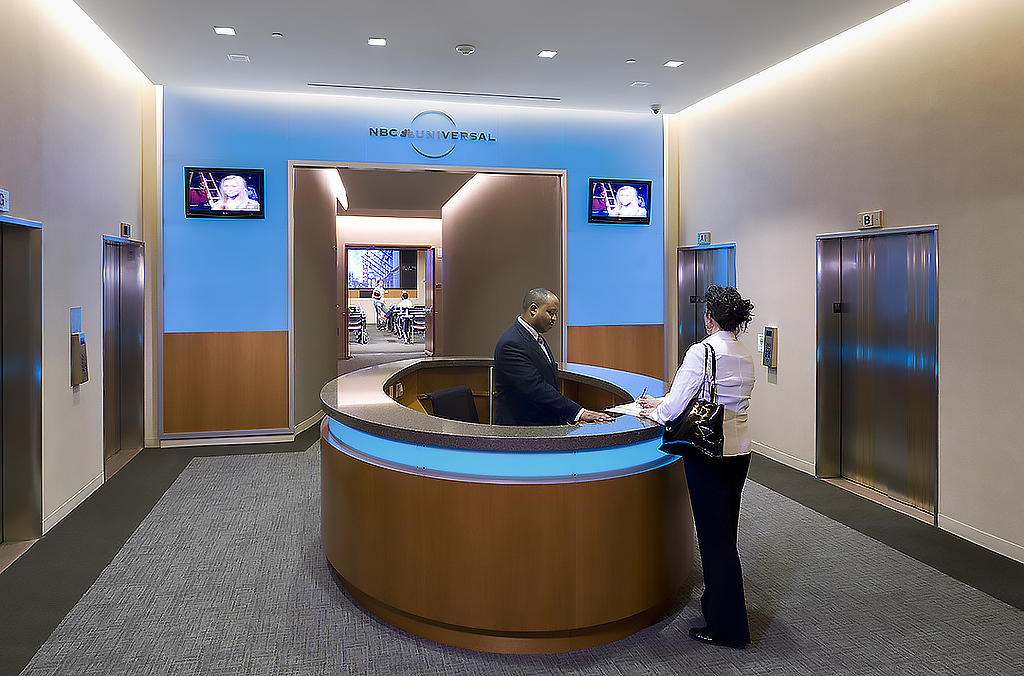 NBC Universal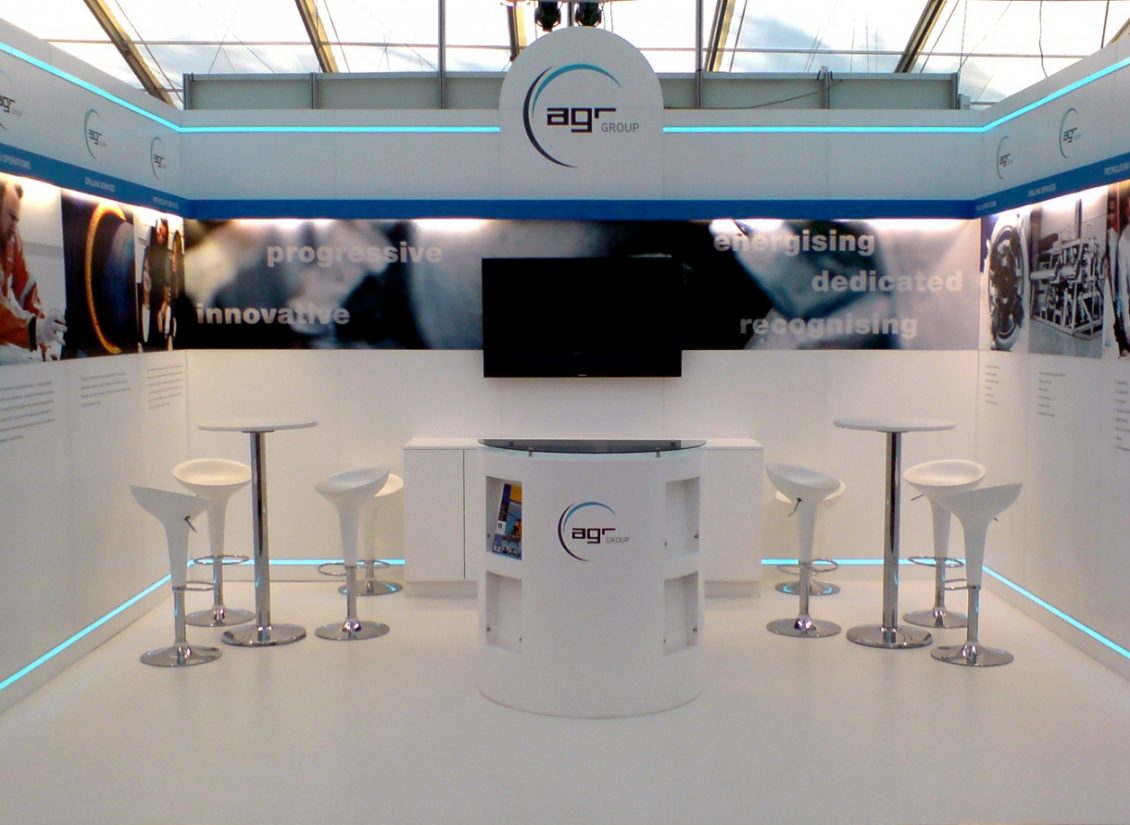 Event Booth - AGR Group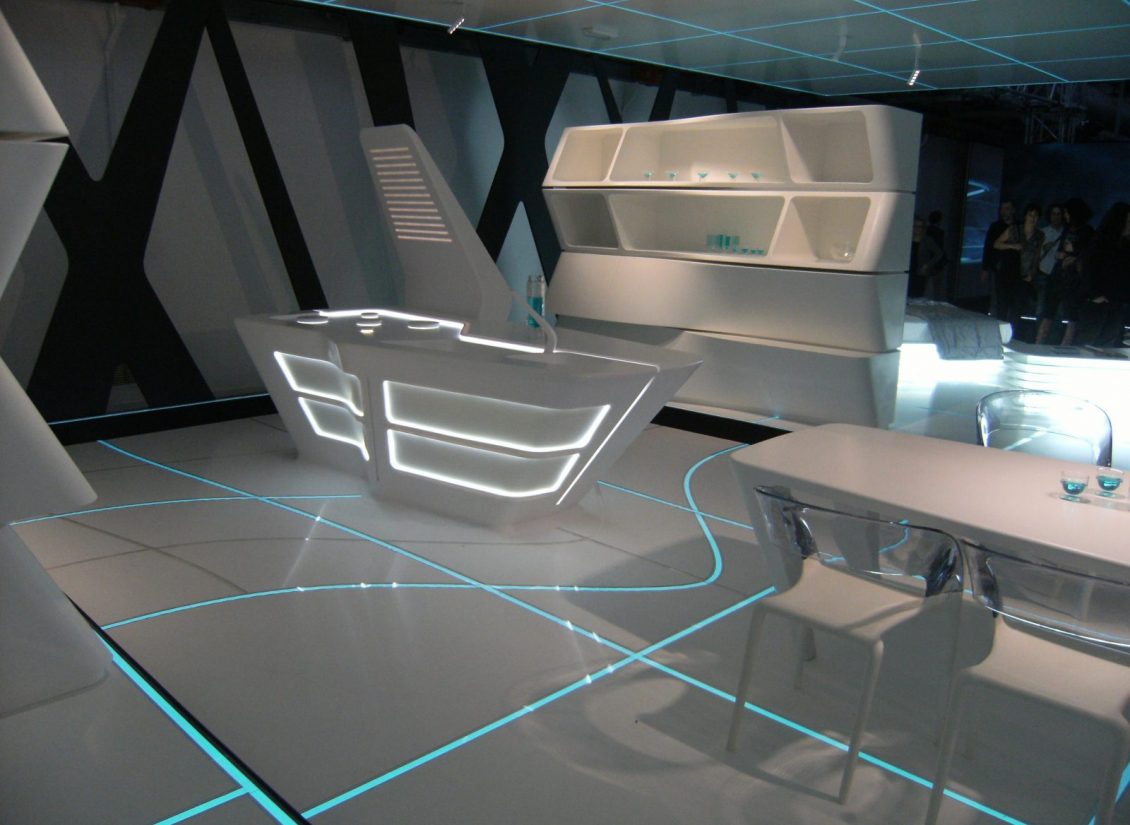 Tron Premier Event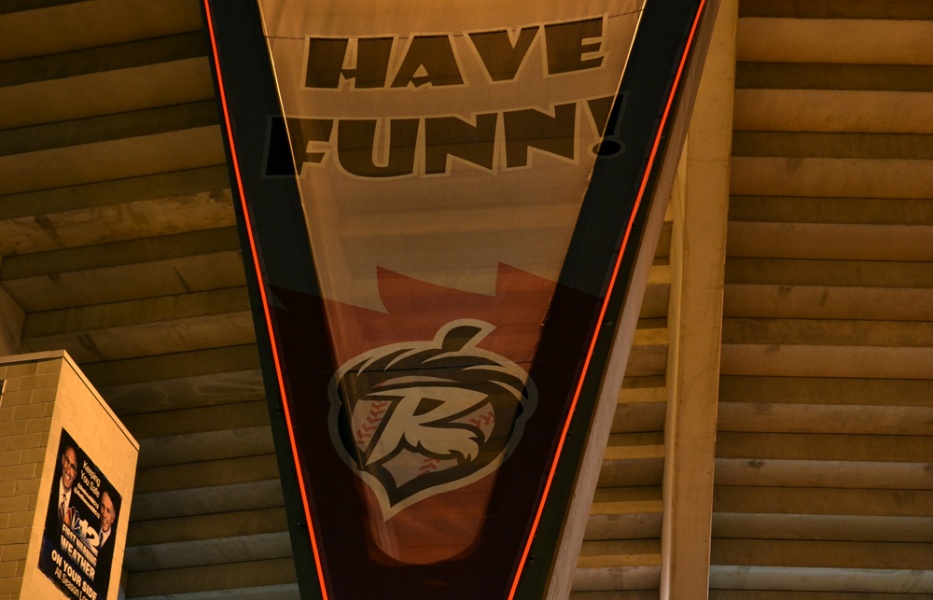 Richmond Baseball Stadium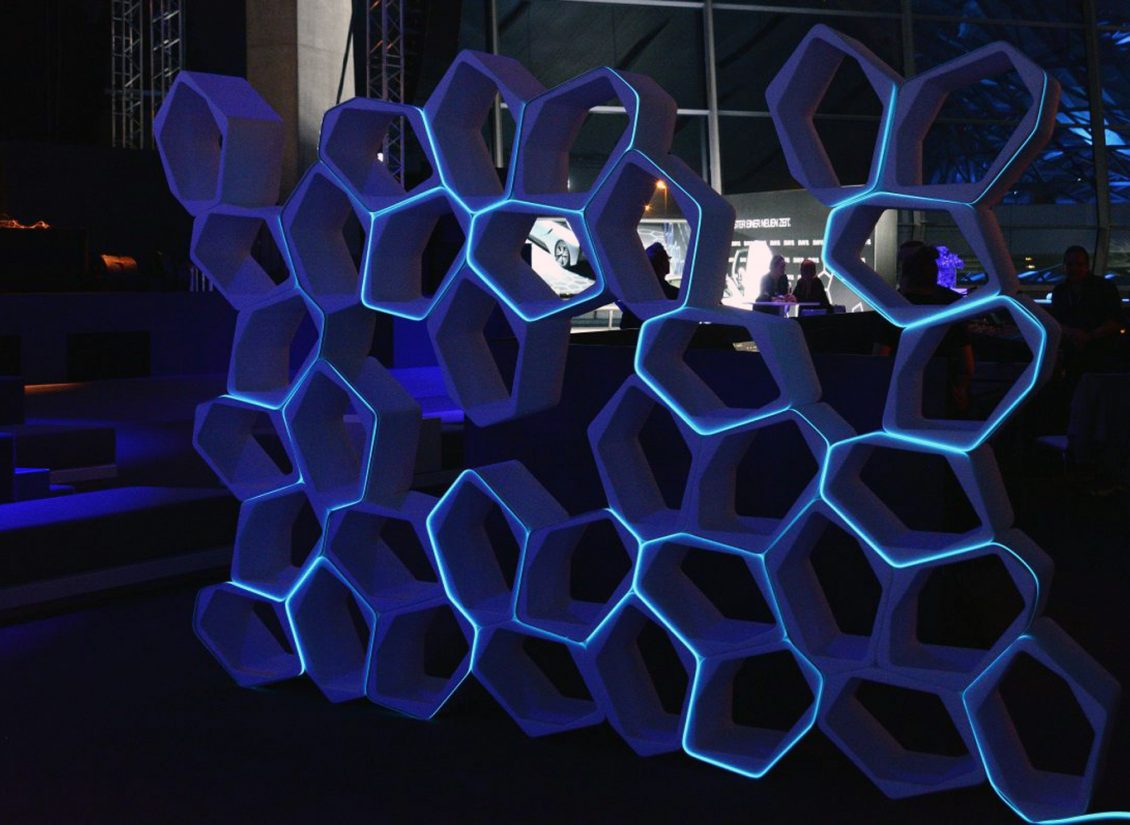 BMW i8 Launch
To reach iconic Brand status like BMW, there is no room for error in your branded collateral consistency. Our Extreme Series Caribbean Blue color was practically made for the i8 launch, mirroring the vehicle's exterior accent light. The client chose Light Tape's® 0.5″ and 1″ strips as it was a perfect flexible fit for their low form factor edge lighting requirements on the honeycomb section of the booth design.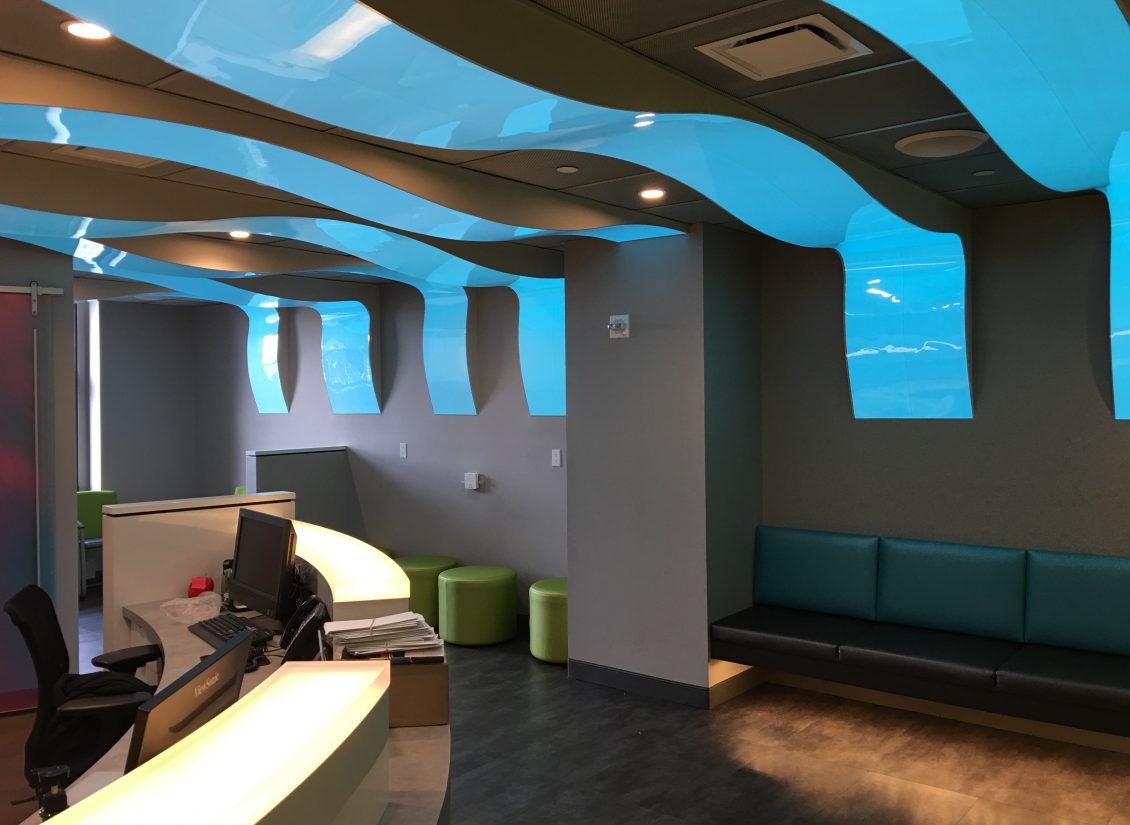 Hanson Place Orthodontics - Brooklyn
Hanson Place Orthodontics, ensures that all their clients have a relaxing & wonderful experience from the moment they walk into their office with their modern and calming interior accent Light Tape® office design. Light Tape®'s thin, lightweight, and flexible panels allow you to transform any space or application imaginable.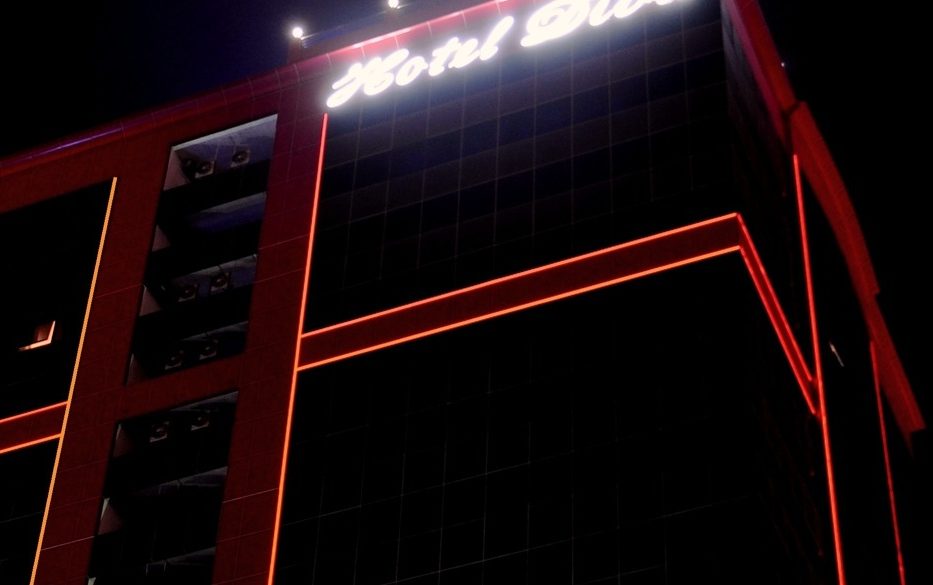 Hotel Diva
Needing a zero light pollution installation to highlight his hotel facade and to be seen from many miles away, our client Hotel Diva called on Light Tape. Its shown here using our 2″ strips in the Extreme Series Rich Red and having a minimal number of connections. The final result is a distinctive penetrating appearance, appropriate for, well, a Diva.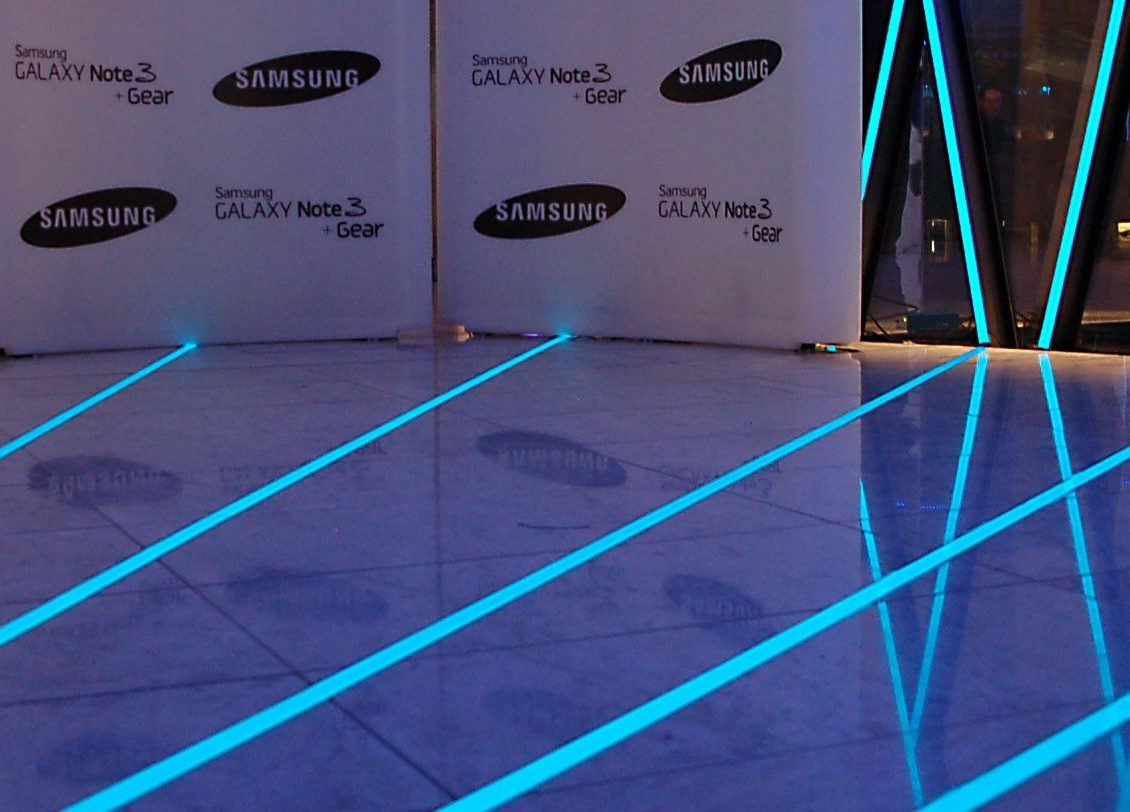 Samsung Event
Samsung's event design director needed a quick in, quick out high visual impact accent lighting system able to withstand the party's heavy foot traffic and to complement the futuristic look of the Galaxy Note 3 brand. We installed a safe, temporary, floor mounted lighting system utilising our 1″ Extreme Series Caribbean Blue.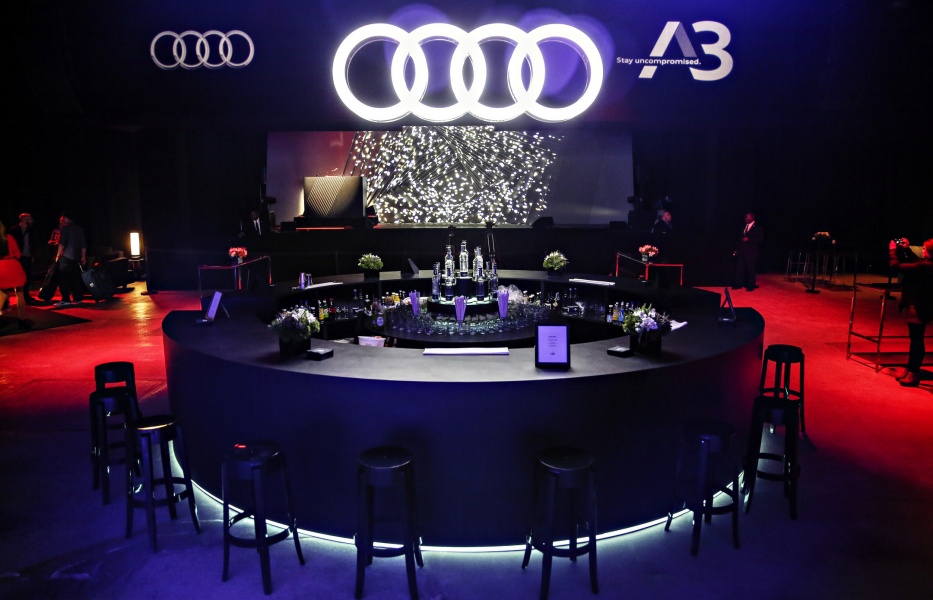 Audi Event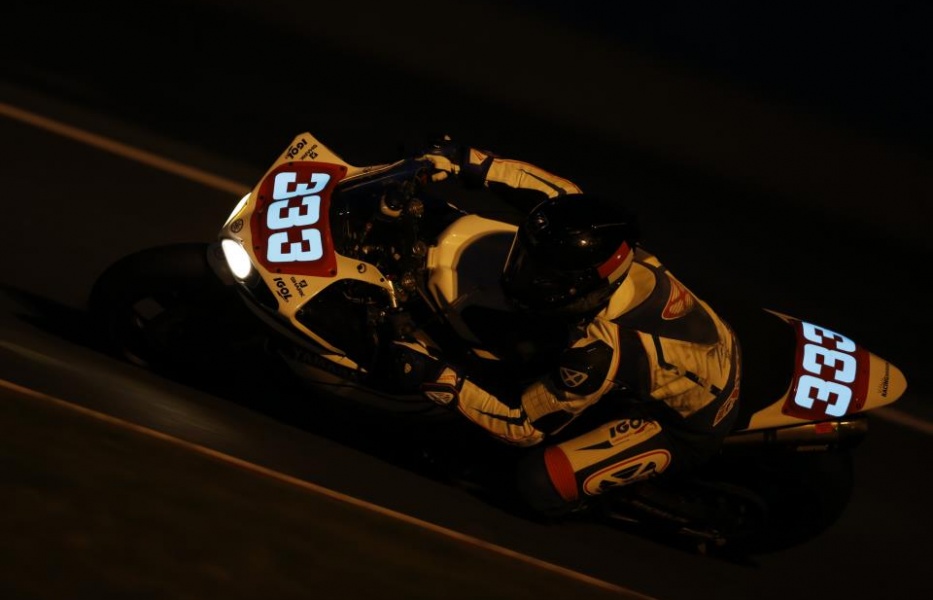 Motorcycle Backlighting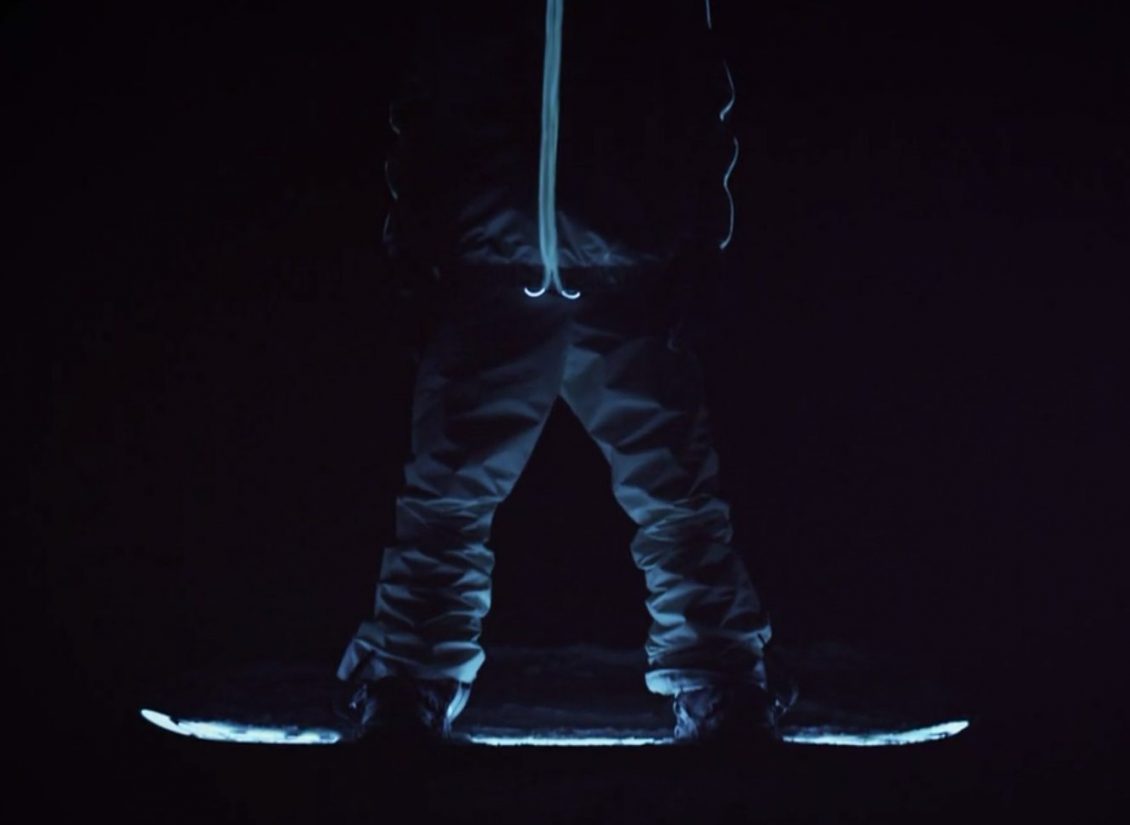 Black Snow - Snowboard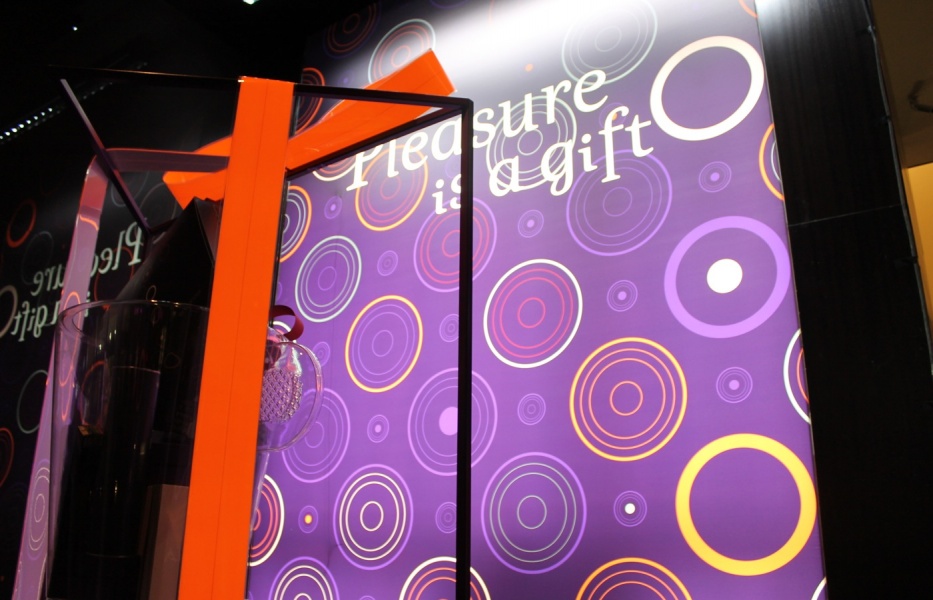 Nespresso
Attracting customers' attention during the holiday shopping season is difficult, but doing it in a elegant, innovative way is near impossible. The Nespresso Visual Merchandiser called on us for this very challenge, wanting a low profile point of sale accent lighting innovation to promote Nespresso's Christmas window displays in major metropolitan cities. We used Light tape® 2″ strips in our Extreme Series Orange giving a sleek high quality orange illumination that attracted holiday shoppers' attention in Miami, New York, London, Paris and Munich.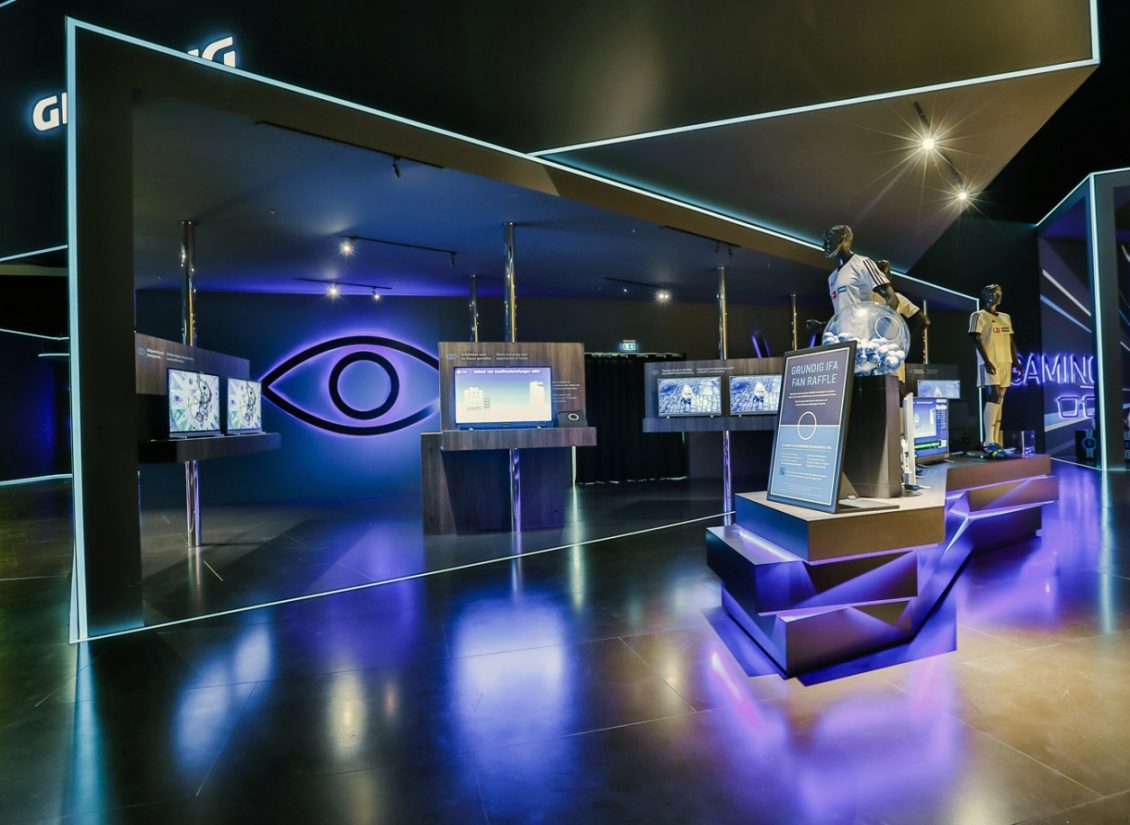 Grundig IFA 2014 - Berlin