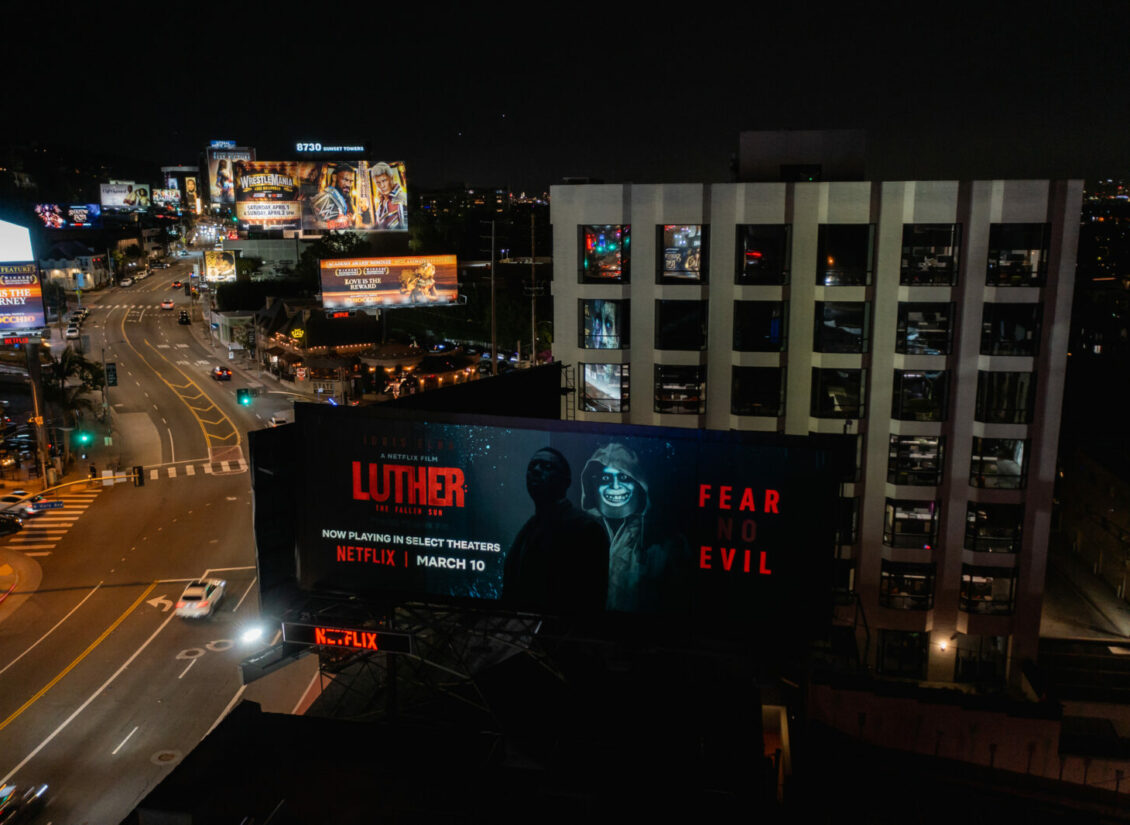 Netflix Luther NY and LA Campaign - Billboard
Project partners: Creative/Print - Midnight Oil Agency. LA install - McDaniel. NY Install - Outfront.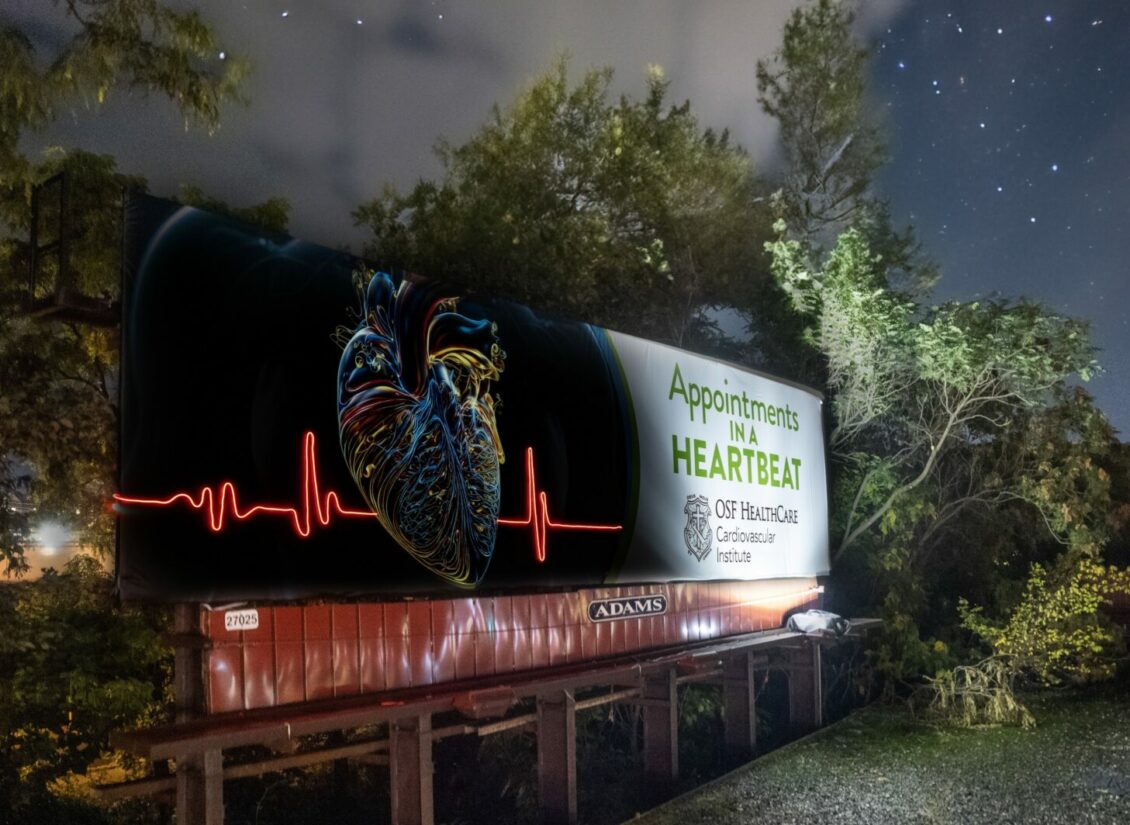 Adams Outdoor Heart - Billboard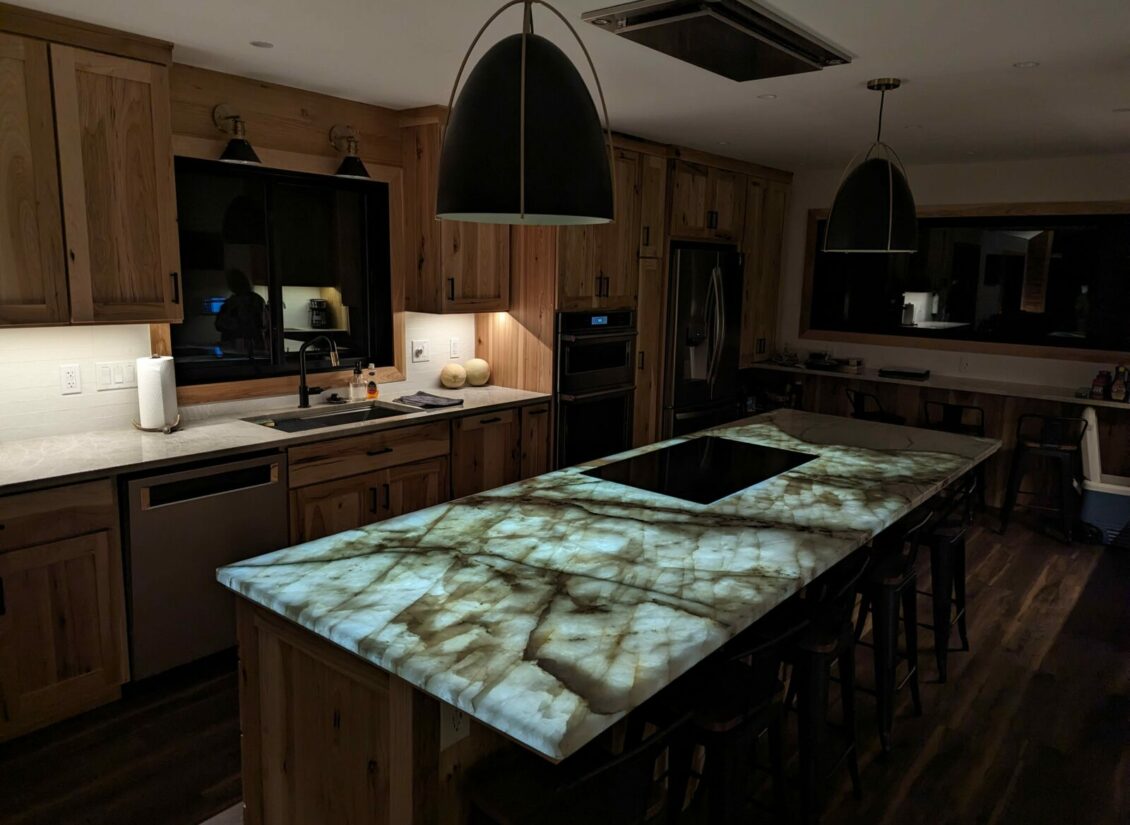 Patagonia Quartzite Backlit Island
The homeowner wanted to highlight his kitchen island with an overhang. Because of the overhang, he was worried about the substrate showing, but then had the idea to stain the wood substrate the same as his cabinets. This was the perfect solution as there was no mitre.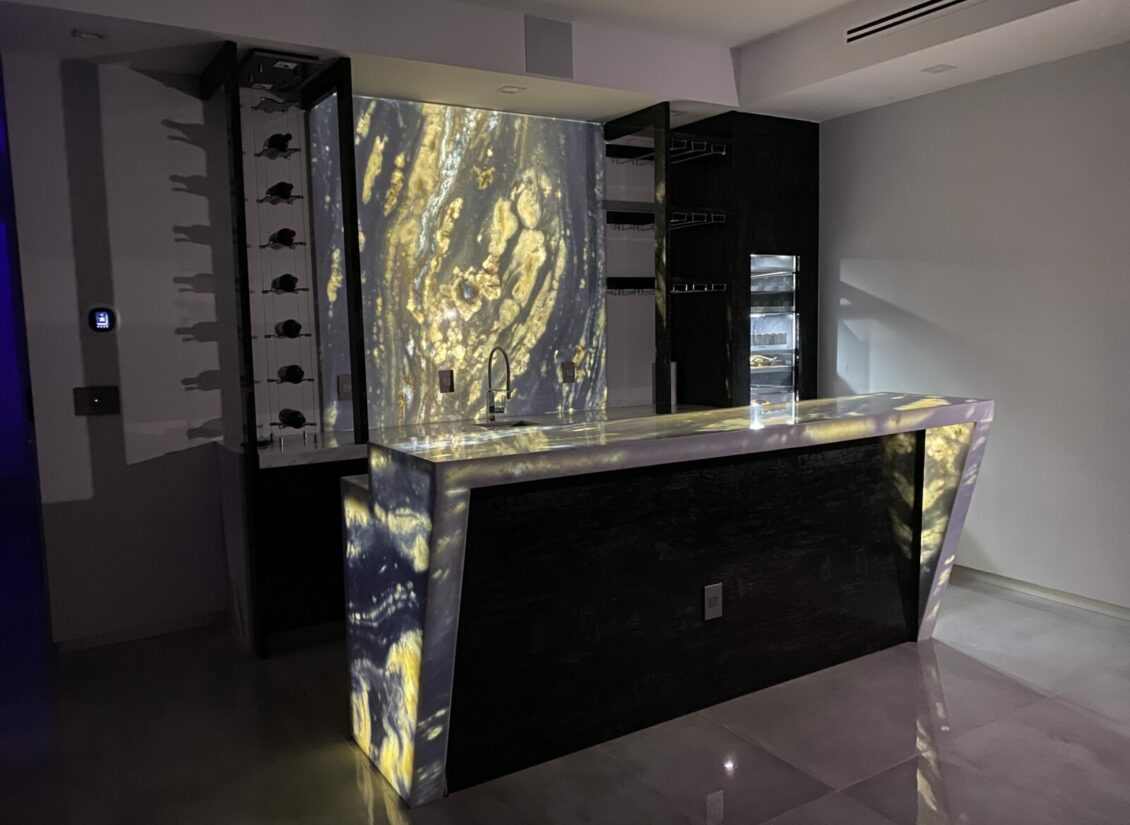 Bluecielo Quartzite Backlit Kitchen Island Bar and Backsplash
We were given the exact measurements of the bar and waterfall areas substrate to create panels to fit exactly. Scroll for installation pictures!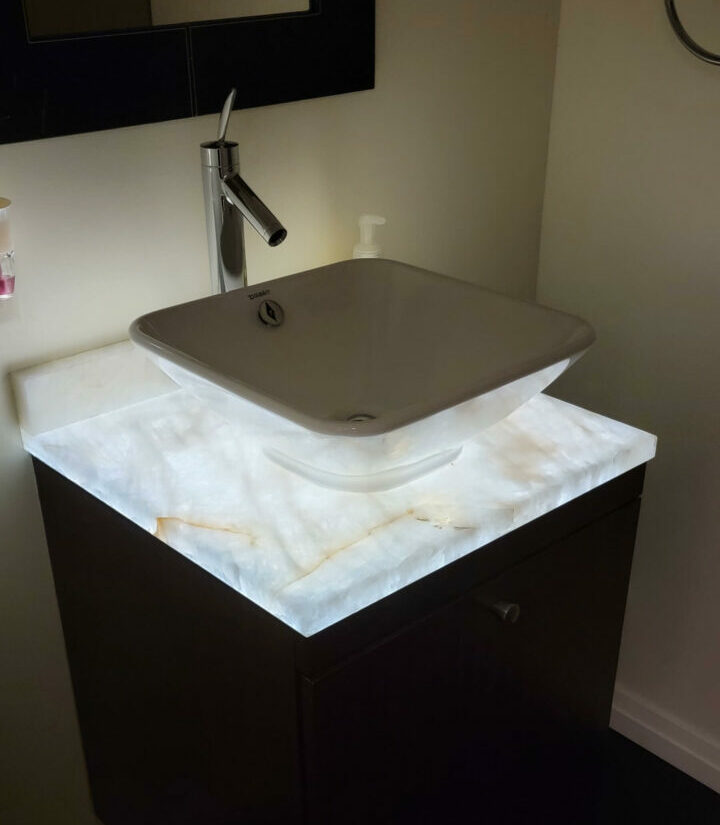 Cristallo Quartzite Backlit Bathroom Vanity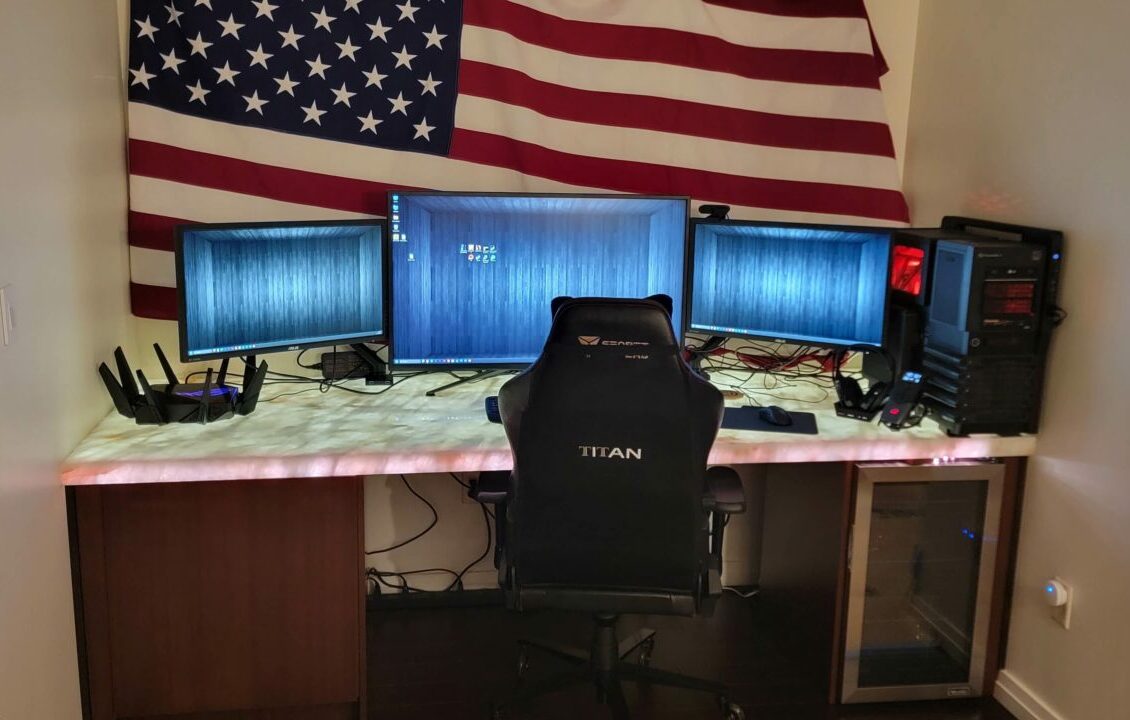 Cristallo Quartzite Backlit Desk
Work and gaming computer desk backlit to take your home office to the next level. The homeowner specified where to cut holes in the panel and stone for him to run wire which was a breeze for us.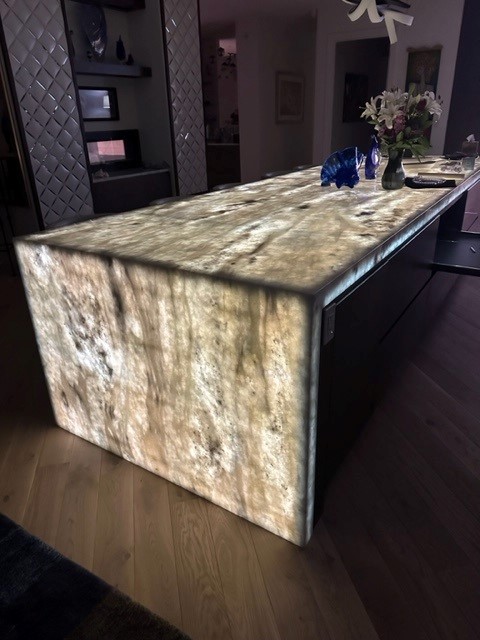 Calcite Bianca 2 CM Backlit Kitchen Island and Waterfall
Installation was quick and simple on this island with waterfall edges. If your island or counter is just squares and rectangles, it cuts our production time in half!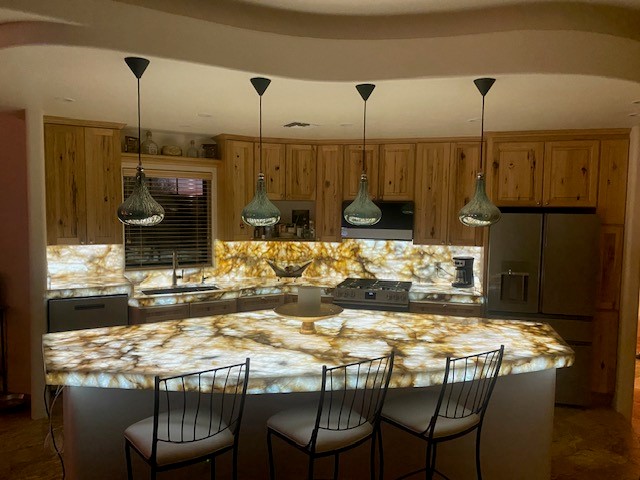 Custom Backlit Quartzite Island
The homeowner wanted his custom island backlit, so he sent us pictures and a physical template. Pictures of the installation are included here to show how the paper template was made along with the substrate behind the stone.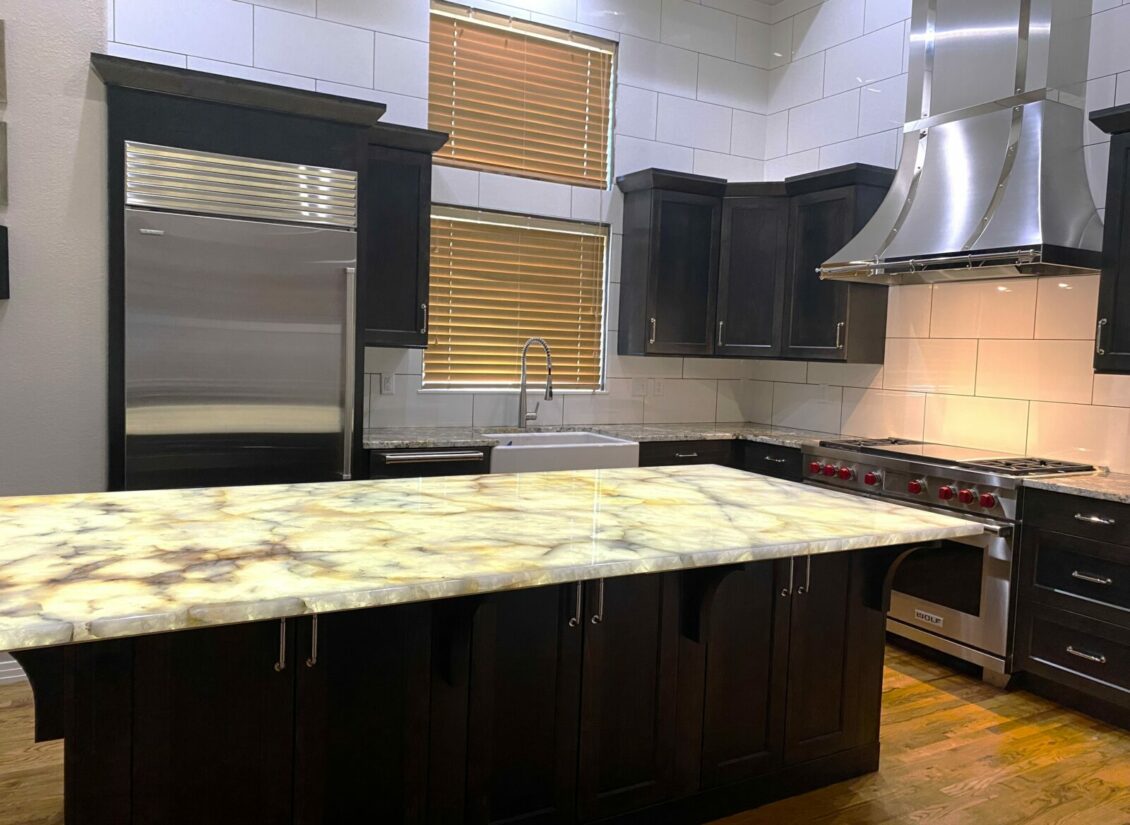 Quartzite Kitchen Island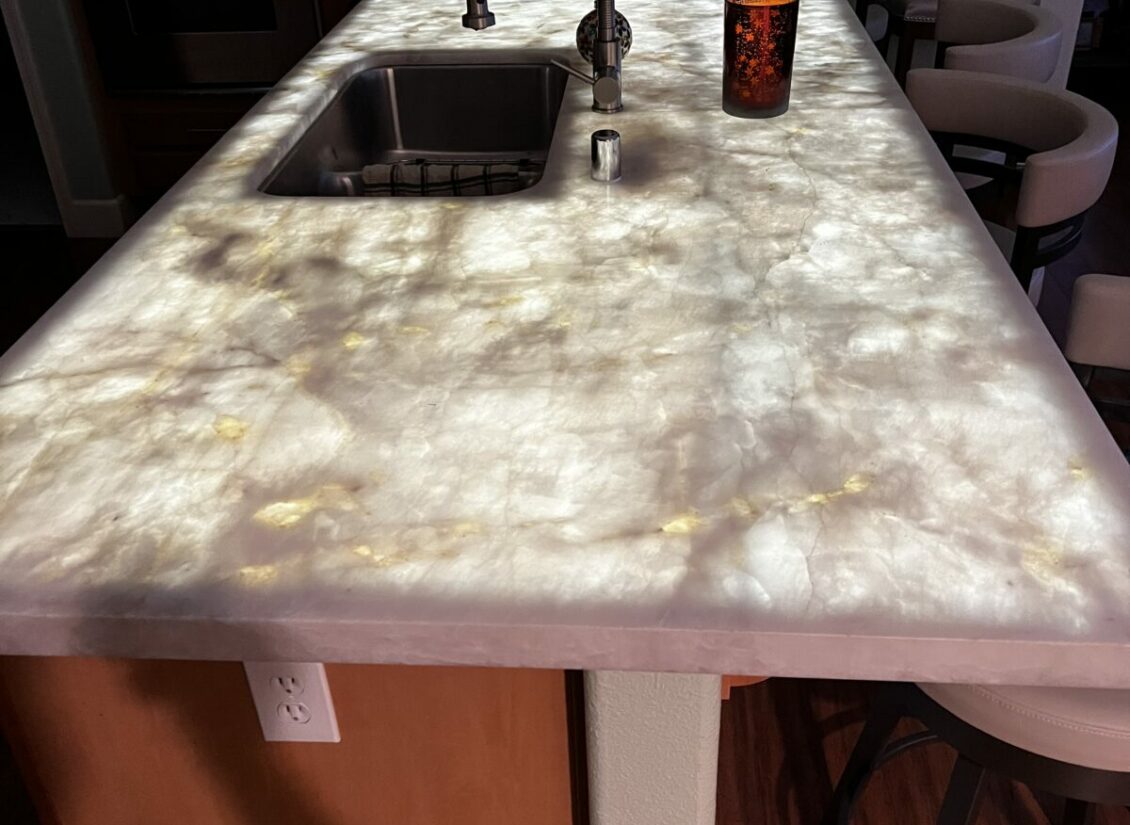 Quartzite Counter Top With Sink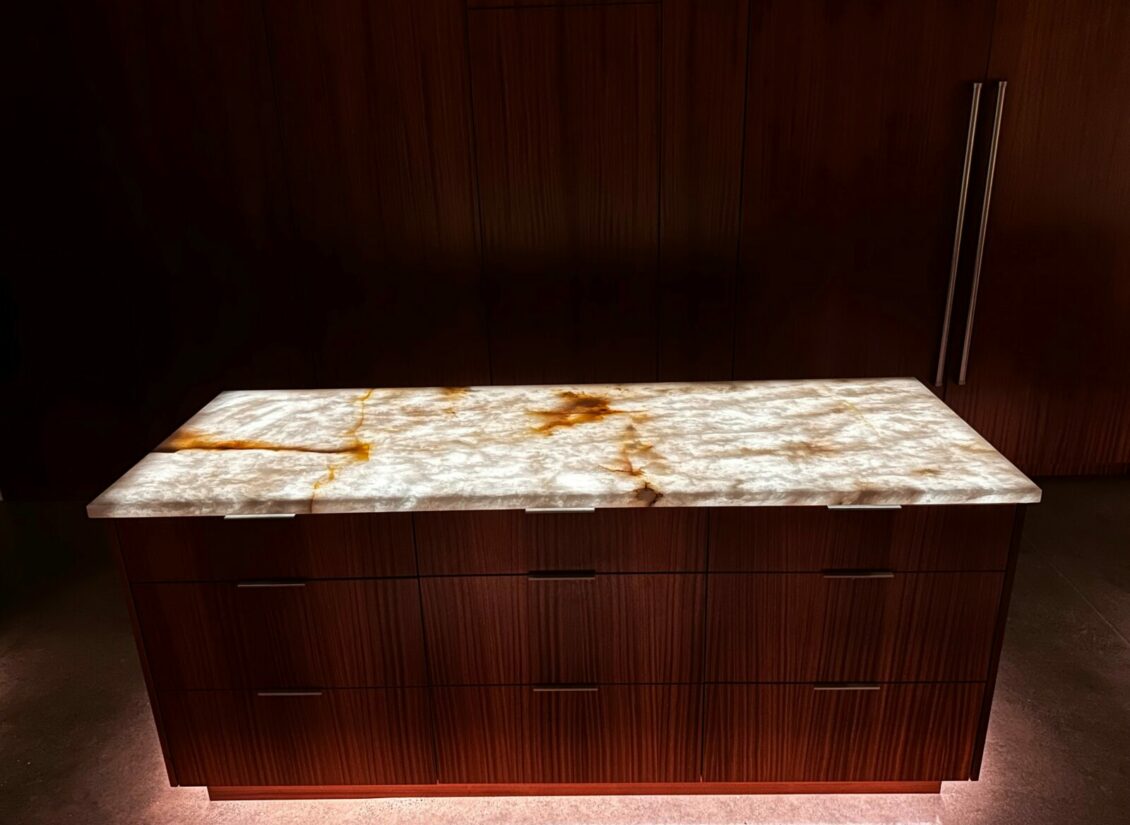 Cristallo Quartzite Island and Bar Counter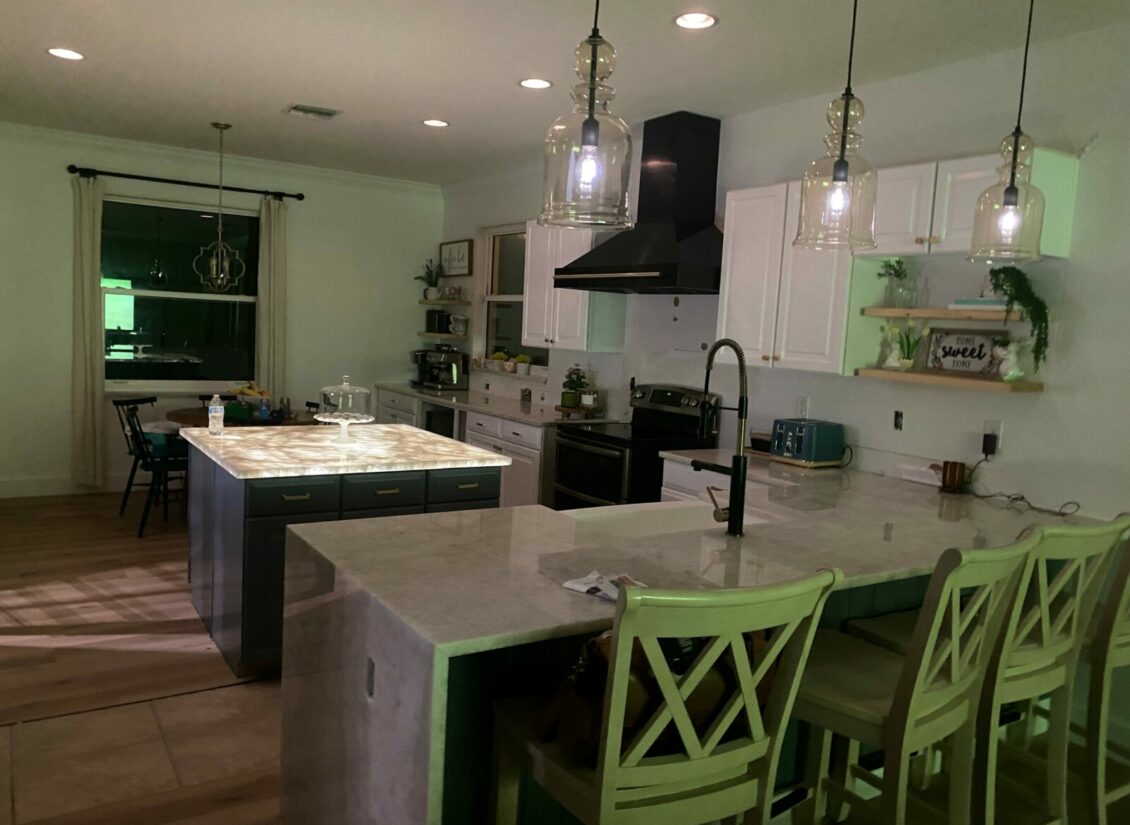 Cristallo Quartzite Island
The homeowner wanted to light up his kitchen island in our Classic Glacier White panels.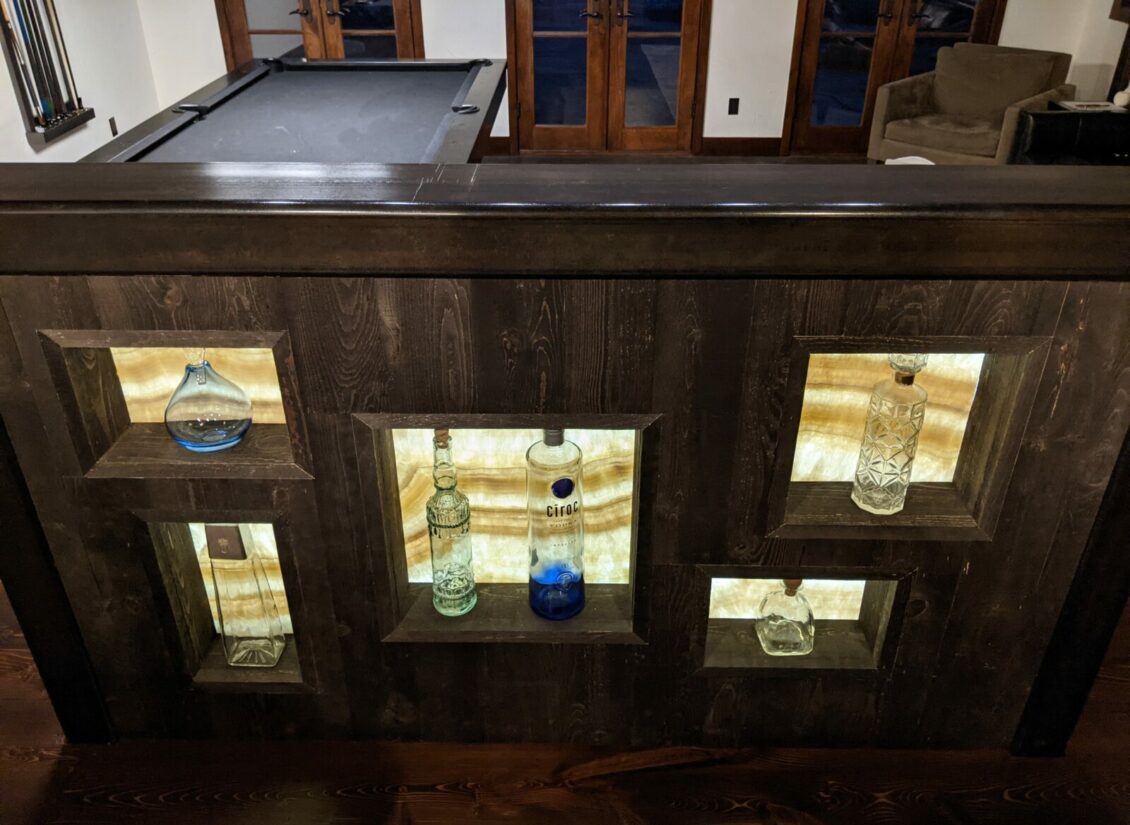 Backlit Onyx For Home Bar and Backsplash
Our Classic Glacier White panels helped light these custom onyx tiles and backsplash for the homeowners home bar. This was something of a DIY project, and we gladly worked with him every step of the way to help bring his vision to life.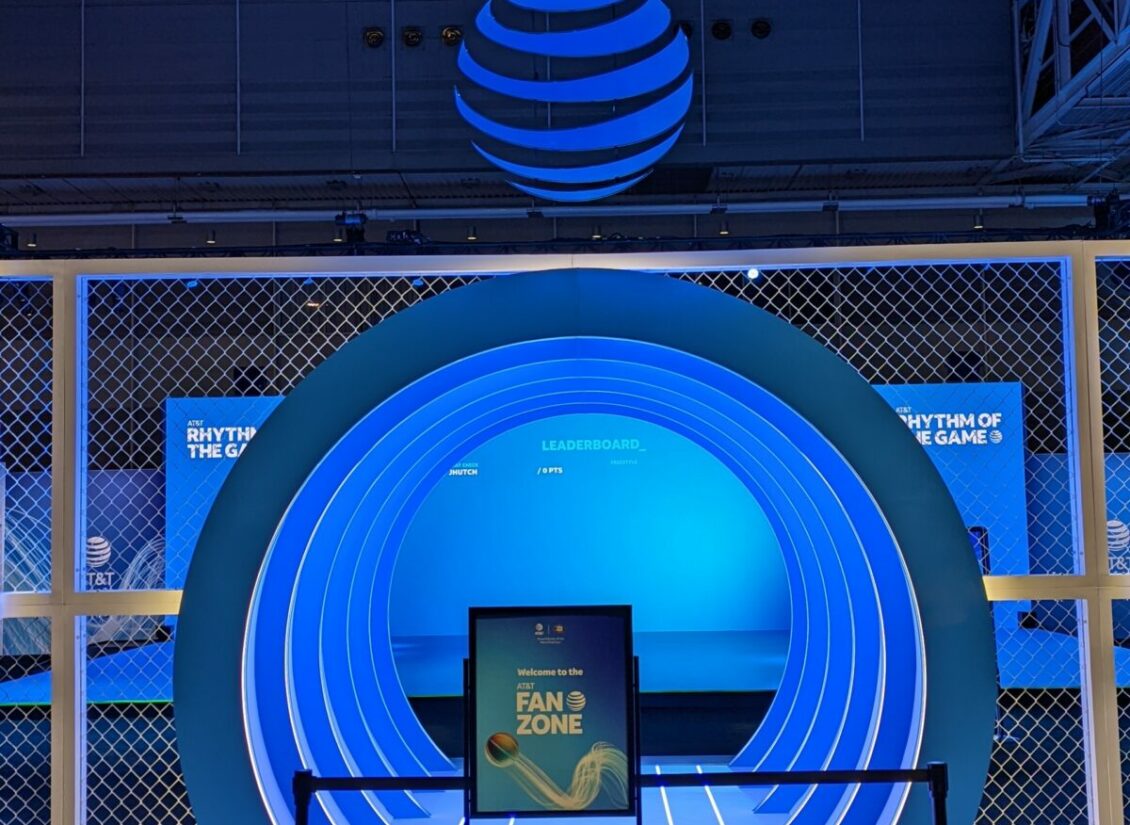 NCAA All Stars Event - AT&T
Our Electric Blue panels were custom cut from .dwg files on our state of the art laser cutter exactly to size to perfectly replicate the AT&T logo. Installation is fast and easy with Light Tape. If you have a weird shape, we are the only people who can light it evenly and easily for you.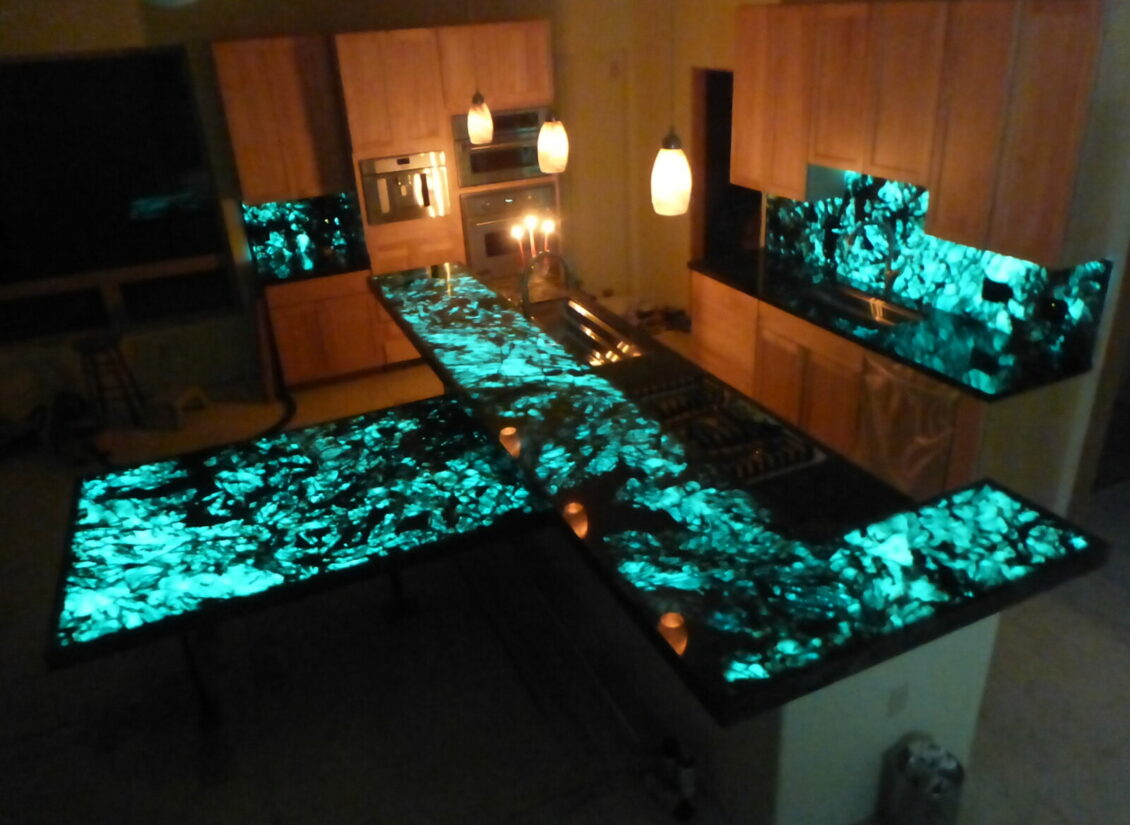 Green Marble Counters in our Blue Green Light Tape Panels
The homeowner specifically requested our Blue Green Panels to create a galactic backlighting effect for his beach house.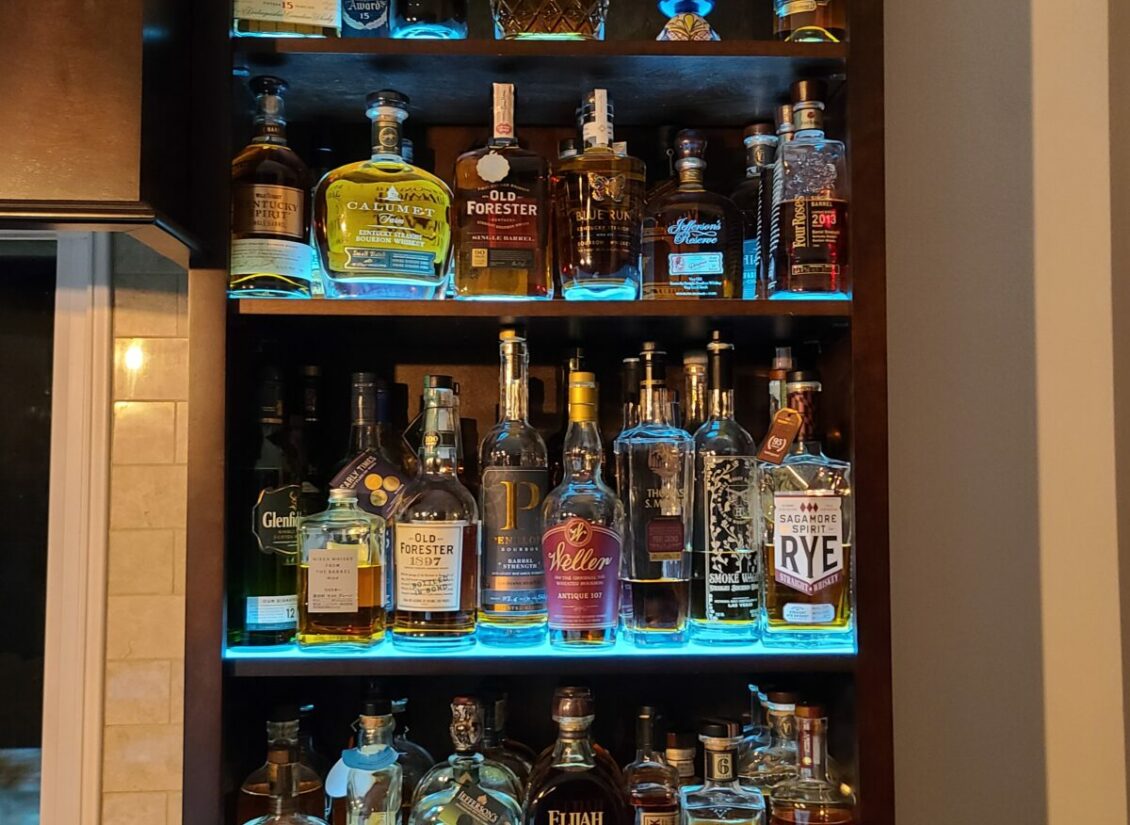 Bar Shelf Lights
Bar shelf lighting in our Classic Media White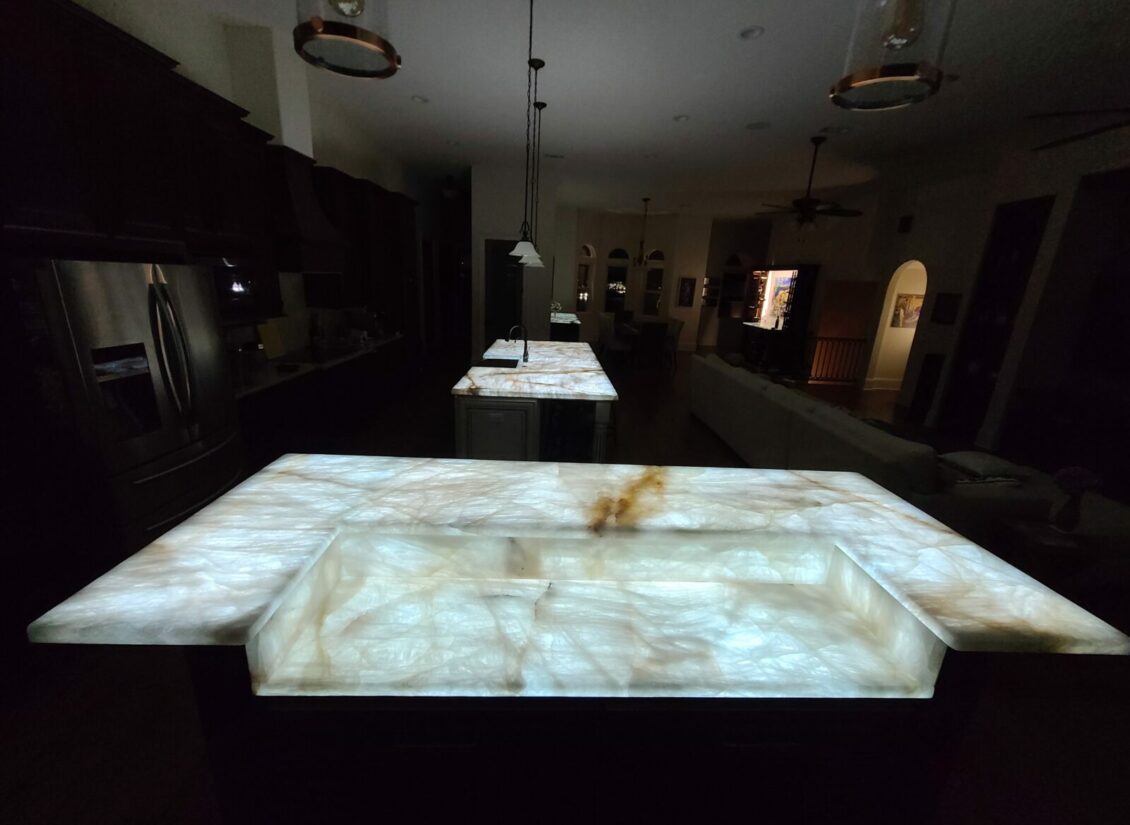 Cristallo Quartzite Bar and Kitchen
The homeowner wanted to have his kitchen island, bar and counters lit up with our Media White Light Tape panels. We walked him through the entire process and helped with every step of the way.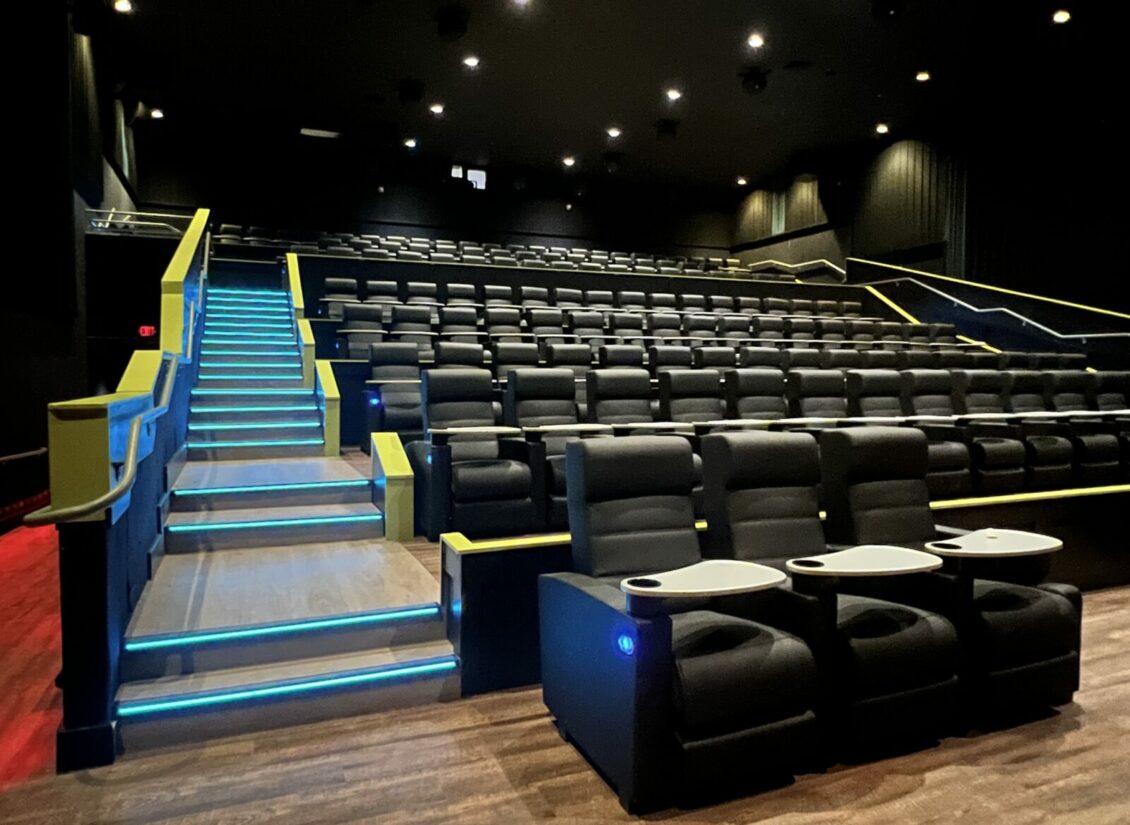 Apple Cinemas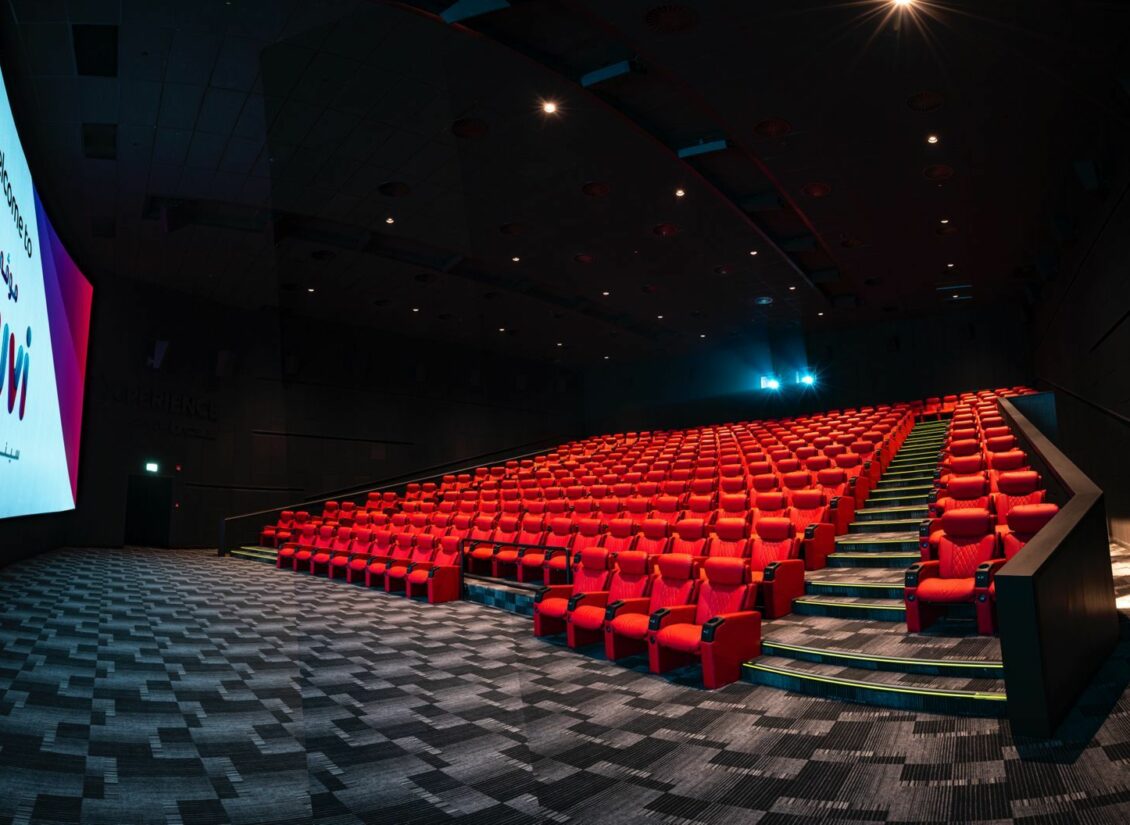 MUVI - Unaizah Boulevard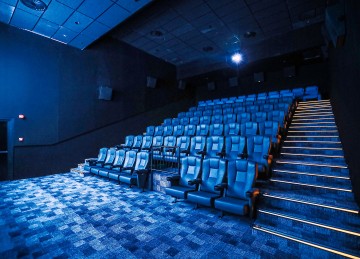 MUVI - Cinema The View Khaleej Mall Riyadh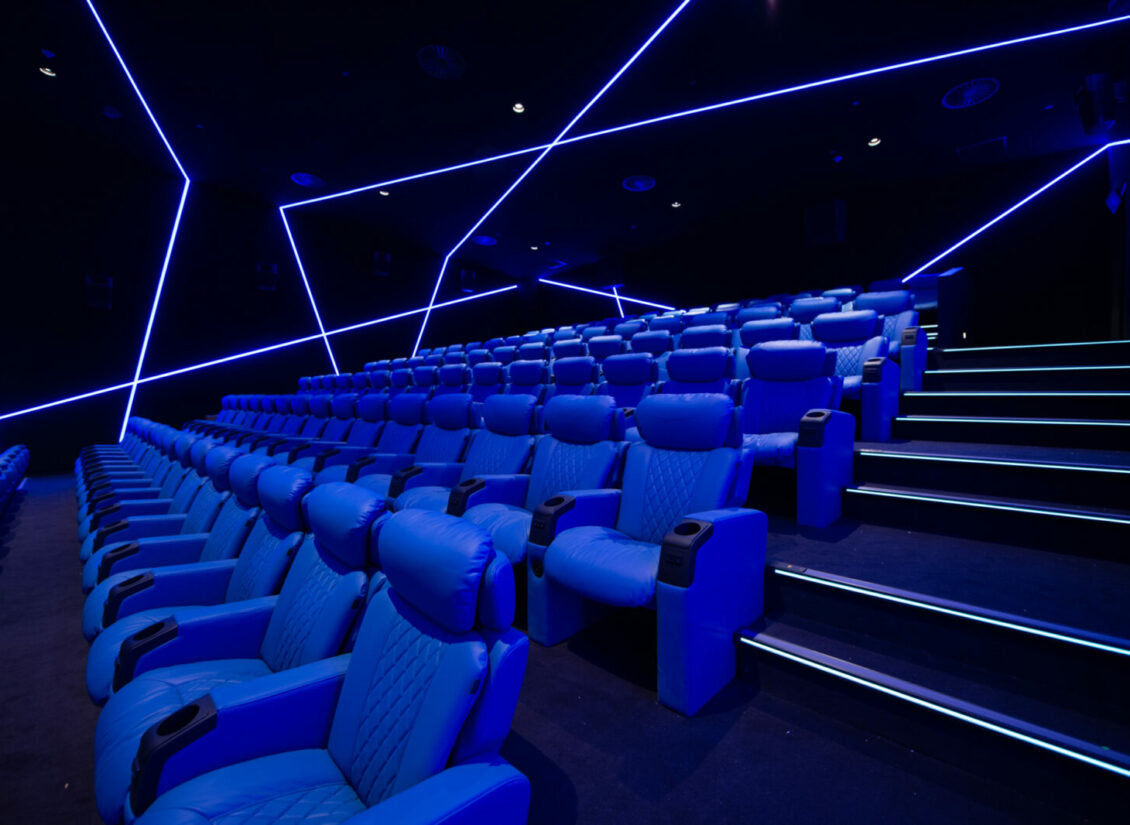 MUVI Atalier Jeddah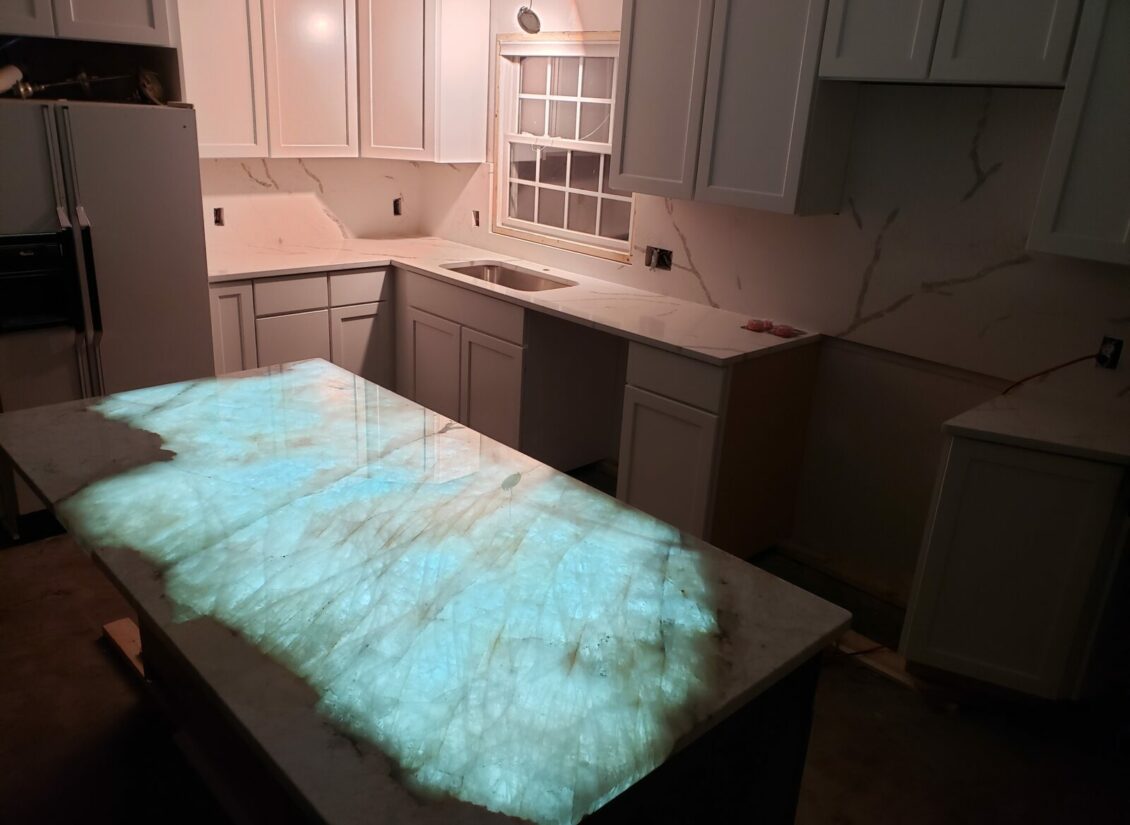 Patagonia Quartzite Backlit Island
Media White panels underneath Patagonia Quartzite. Light Tape cuts through the clear crystal in this stone effectively and perfecty evenly.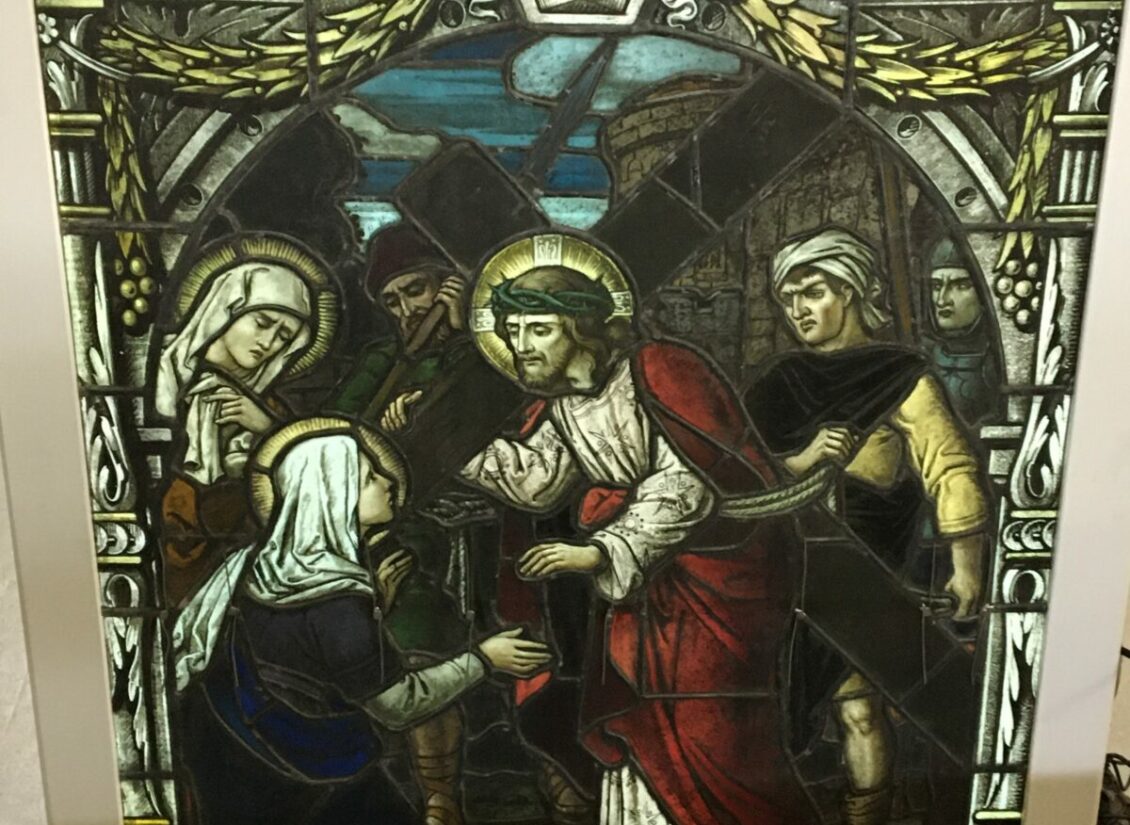 Stained Glass Backlighting
Our Media White Light Tape panels behind a hung stained glass fixture. The glass was too dark to see without illumination behind it.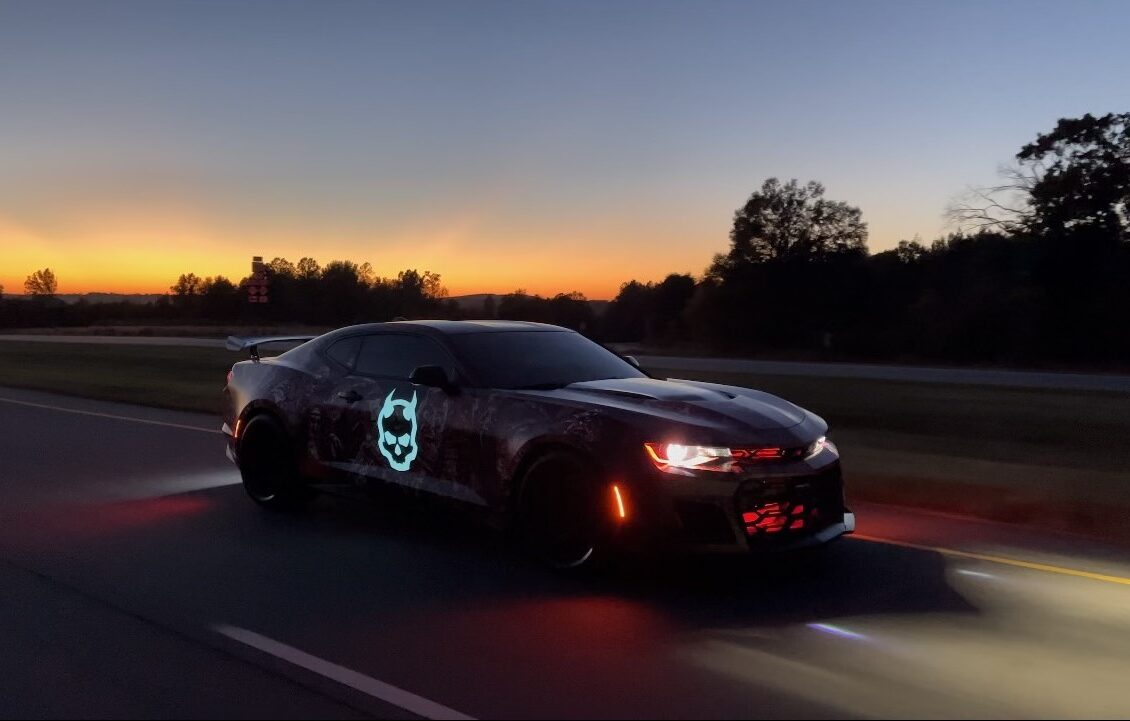 Backlit Car Wrap
Lit car wrap with our Media White Light Tape panels. Perfect for advertising, accent lighting, or branding. J.R. Dickerson "The Sinister Camaro" YouTube: https://youtube.com/channel/UCL37gcBYPZZHe6uk0J0e_mw Instagram: Instagram.com/the_sinister_camaro Facebook: facebook.com/TheSinisterCamaro Website: TheSinisterCamaro.com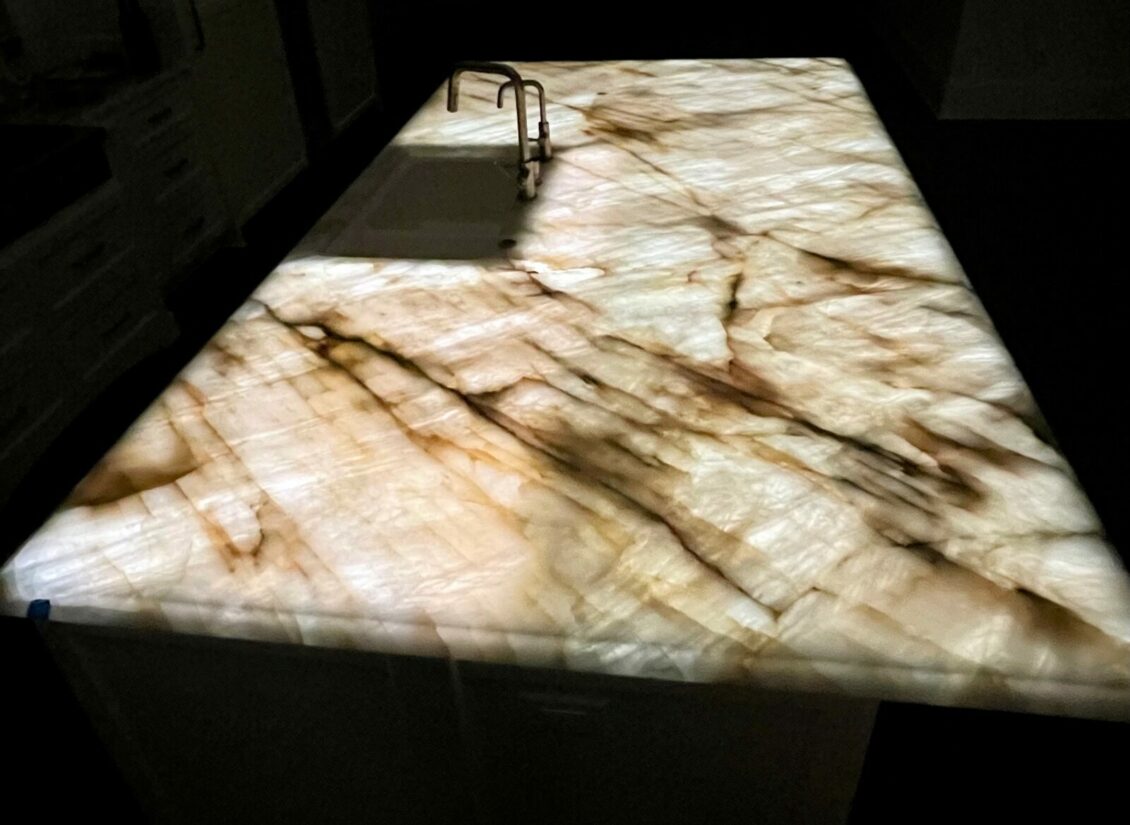 Cristallo Quartzite Island Top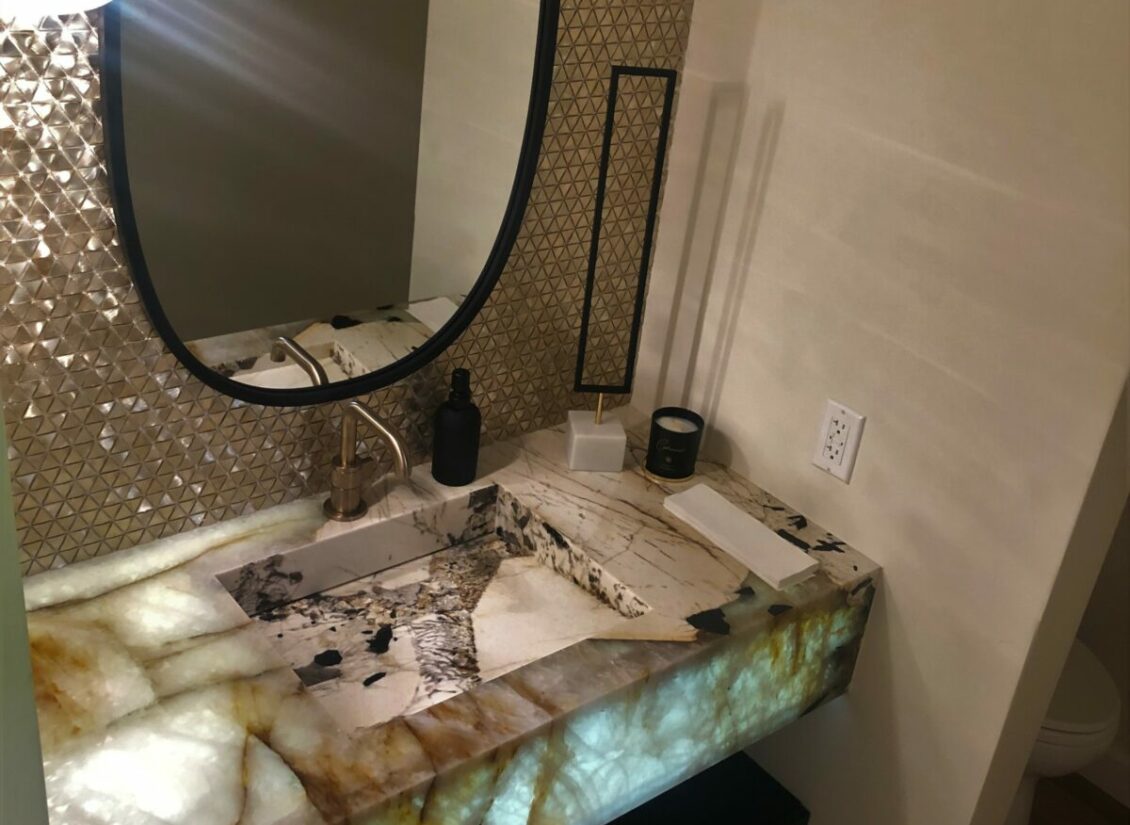 Patagonia Quartzite Bathroom Vanity
Our Media White Light Tape behind Patagonia Quartzite. The homeowner wanted the front edge, and the top of the stone lit to get a nice glow through the translucent vein. We easily cut the sink cutout and spec'd the connections for each panel to where were most convenient for the installation. This was two total panels. One for the top, and one for the front.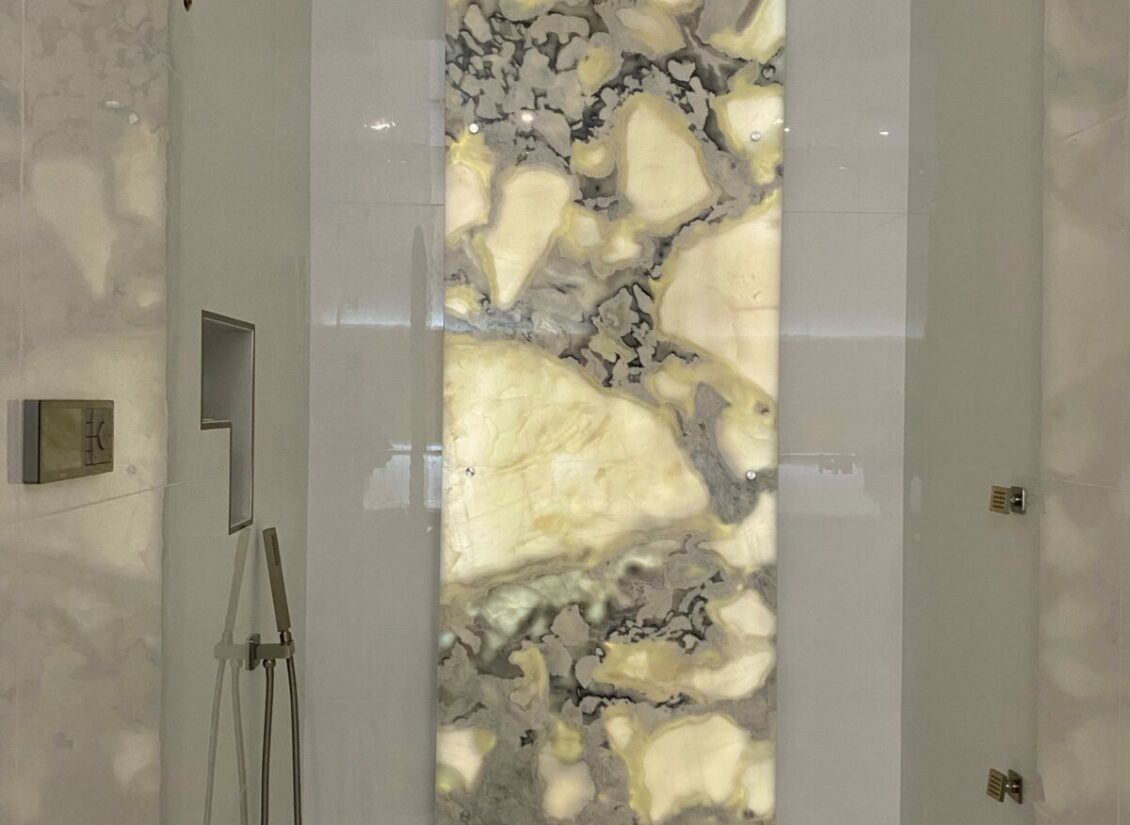 Marble Shower Wall
Marble Shower installation with our Glacier White panels for a nice warm glow. Shower wall's are a great use for Light Tape. Stanchions were use to mount the slab. For this, the contractor let us know where the stanchion holes would be, so we could cut them into the panel. This project was one panel, one connection, one power supply. We epoxied the connection to seal it and protect it further from moisture or water.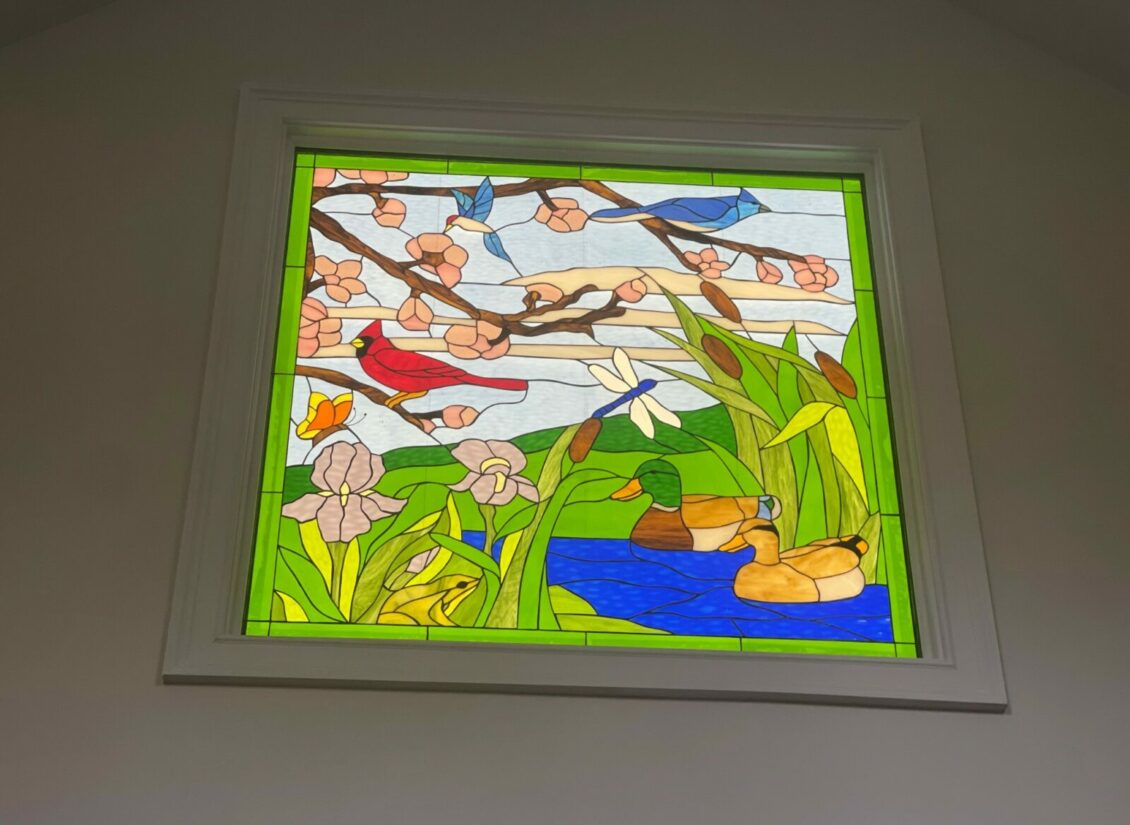 Stained Glass
Our Media White Panels evenly lighting a stained glass piece. There's no worry that the glass won't light evenly. Our panels will make the colors pop and not wash out.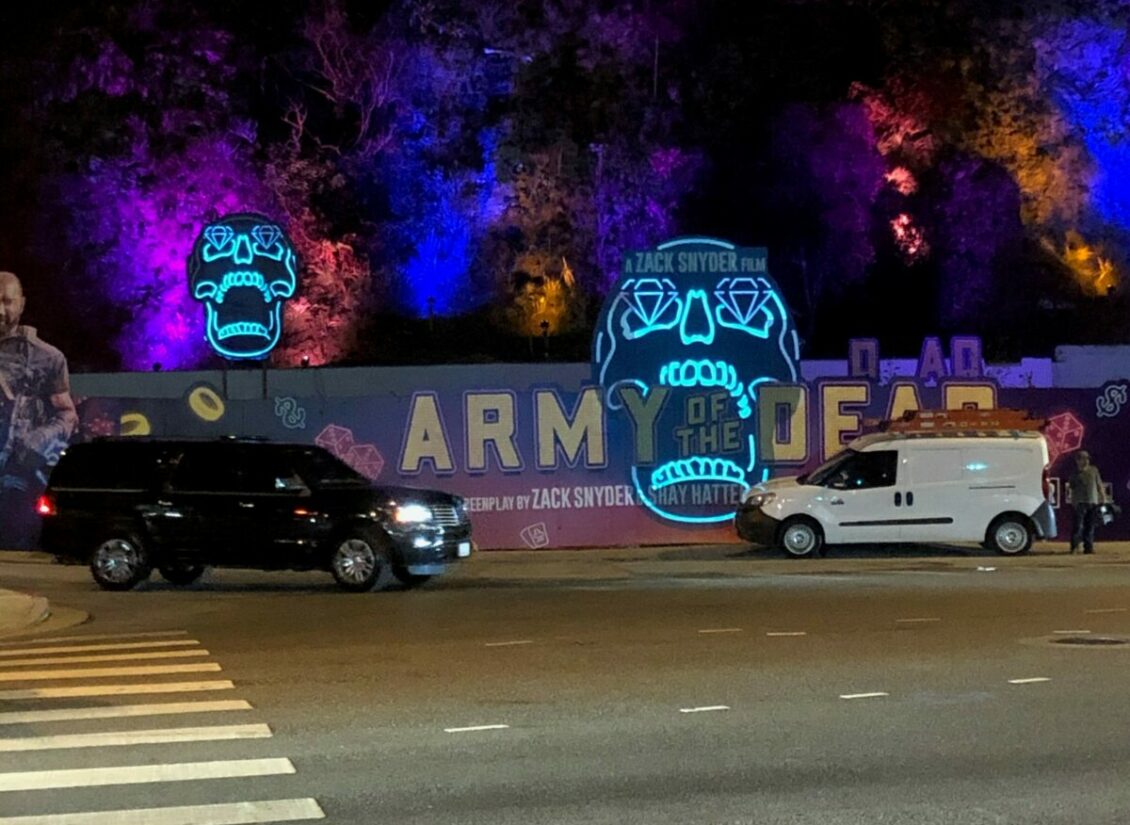 Army Of The Dead - Advertisement and Promotional Billboards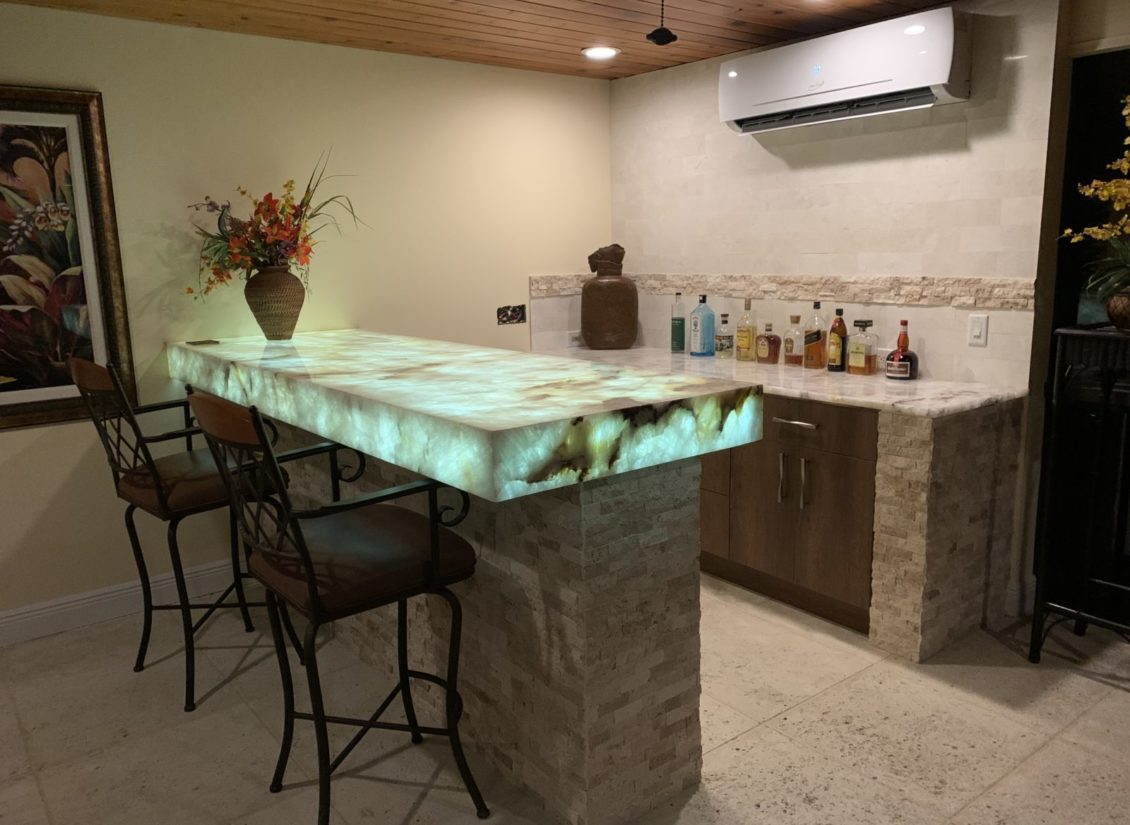 Cristallo Quartzite Home Bar
This home bar features a 4" mitered edge, the homeowner also wanted illuminated. In order to acheive this, we separated 3 additional strips to fit along the side of the bar facing out. Because we have flat connector tabs, installing them was effortless.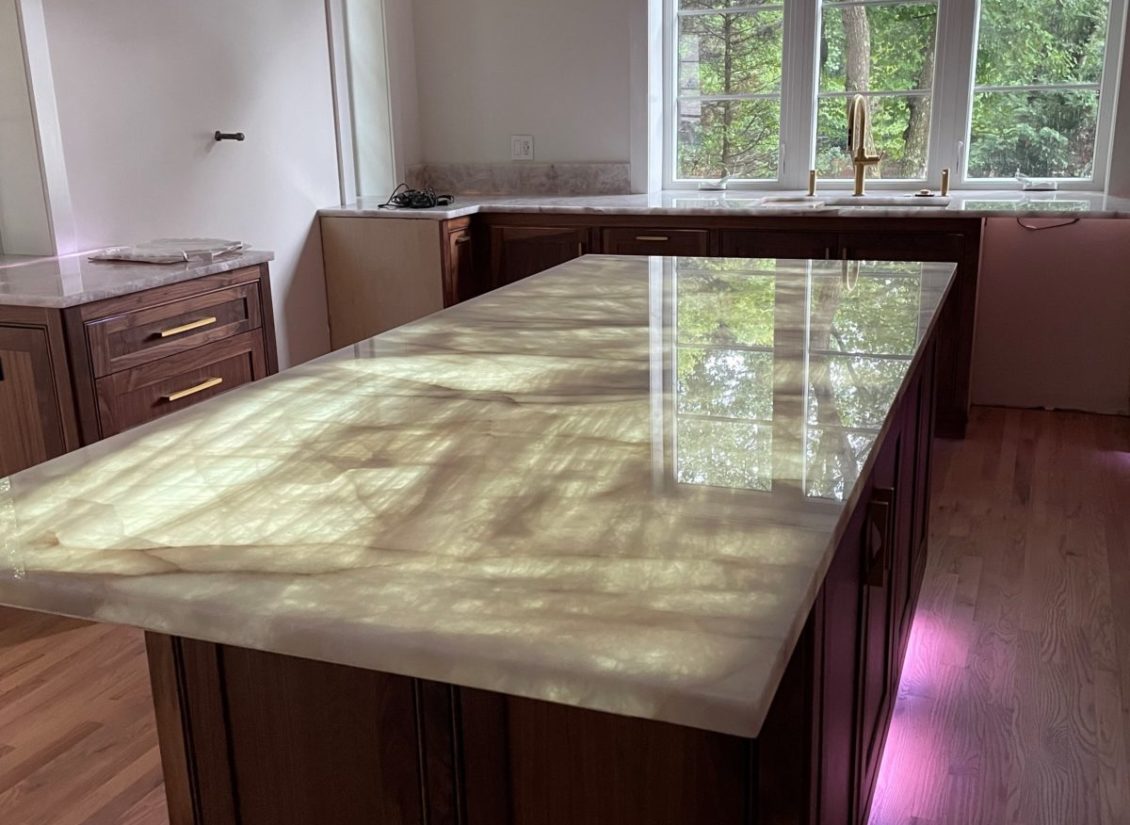 Cristallo Quartzite Kitchen Island
We worked with the contractor on behalf of the client to light up their kitchen island. Their stone fabricator mentioned how beautifully Cristallo lights up, and after trying a bit with LEDs only to find hot and cold spots, we were called in to help. We made two panels to overlap side by side, and as shown, there's no break in the light and creating a stunning glowing effect.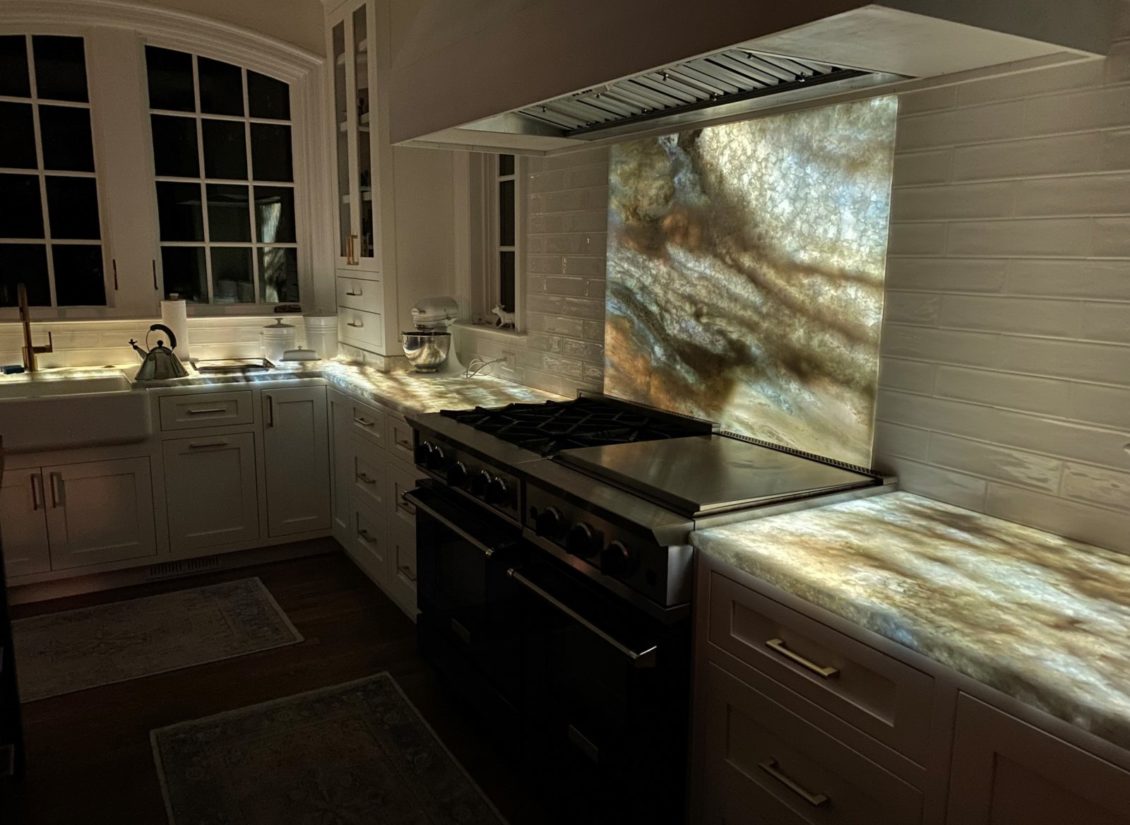 Iceberg Blue Quartzite Kitchen
We worked with the homeowner and contractor to perfectly plan each piece. There were gaps left in the substrate to shim the stone so the stone installers had no issue. The wall piece was added at the very end, as they wanted to highlight an accent above the range. We worked with Empire Marble and Granite in Richmond, VA.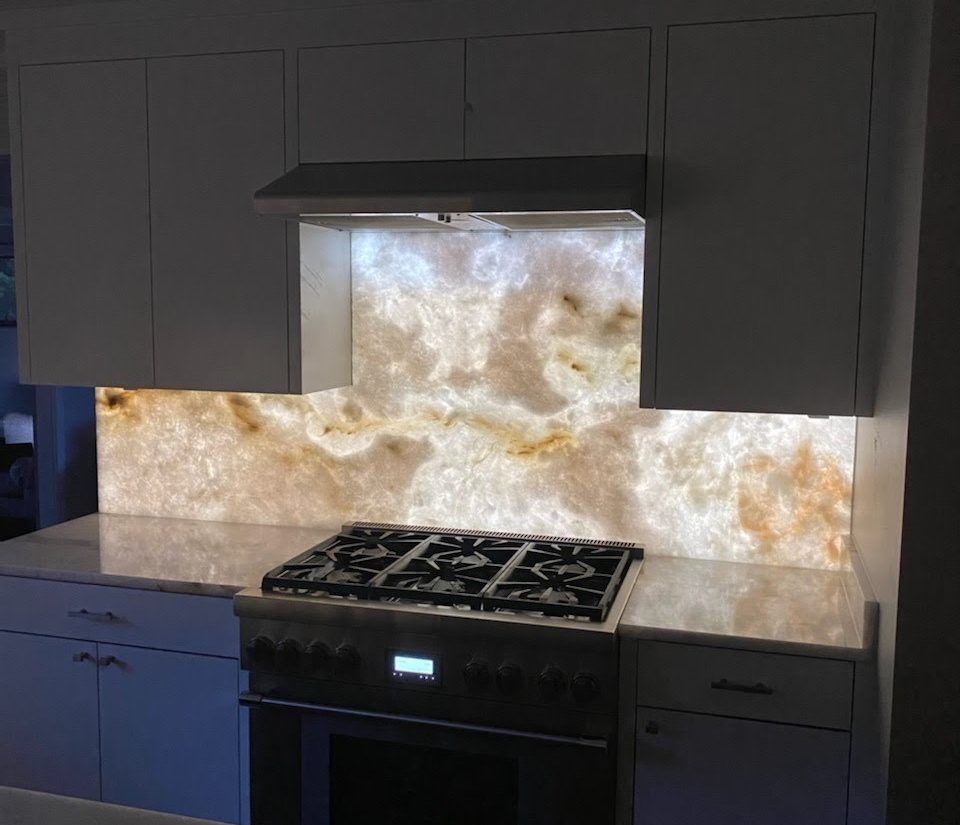 Residential Cristallo Quartzite Backsplash
The clients asked their contractor for help backlighting their backsplash. The contractor then reached out to us, and we worked with him to get the right sized Glacier White Light Tape panels to illuminate the backsplash. Double sided foam tape was used to adhere the Light Tape to a plywood substrate, and the surface was mounted over top with ease.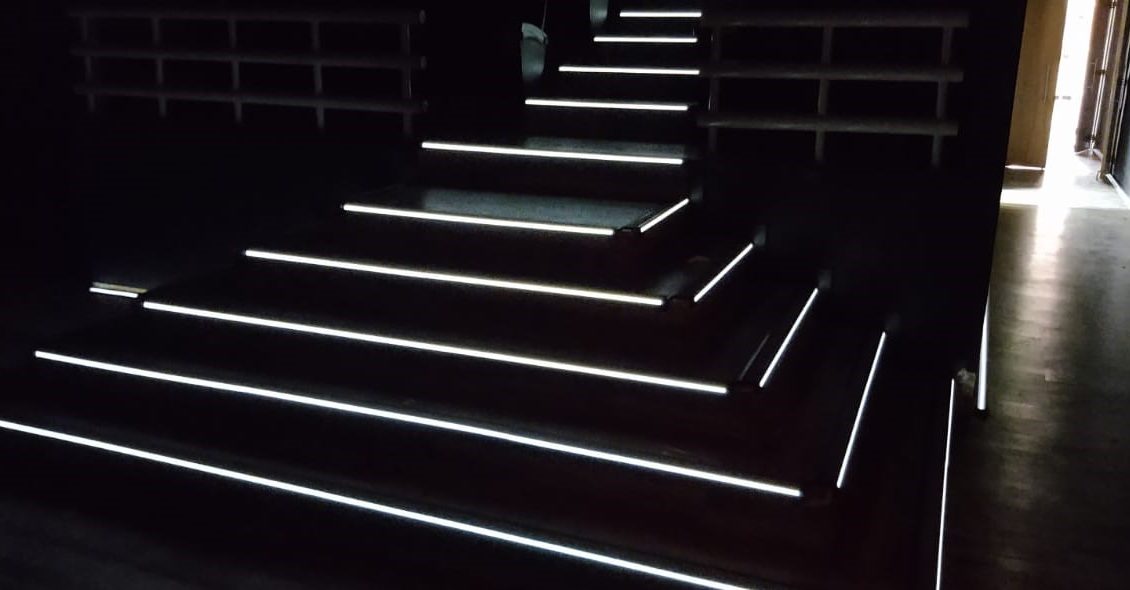 Cinemas Procinal in Antioquia Colombia
Glacier White StepGuard 45 with Integrated Row Number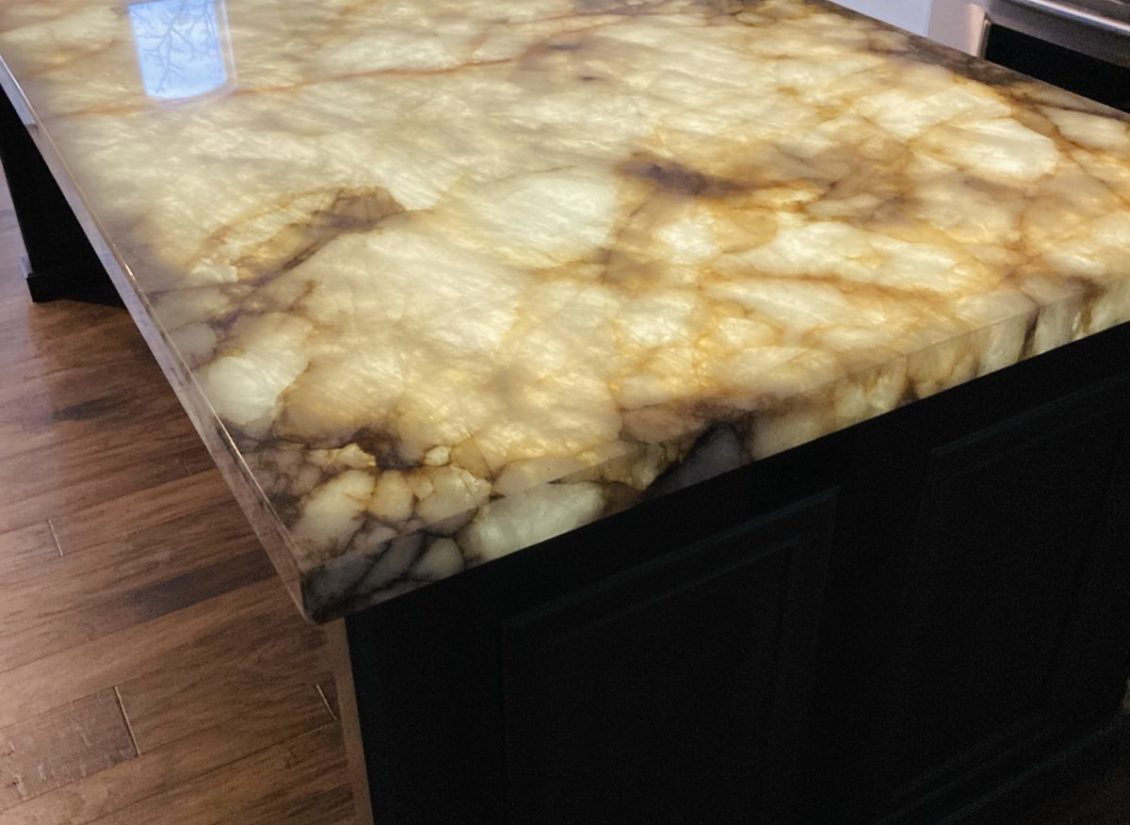 Quartzite Island Counter
We worked with Thomas Construction Company to get this quartzite island to shine beautifully with our Glacier White panels. The client wanted to light the mitered edge as well to create a full look which was very easy with our Light Tape strips. We worked closely with the contractors to make sure our panels fit perfectly into their island design.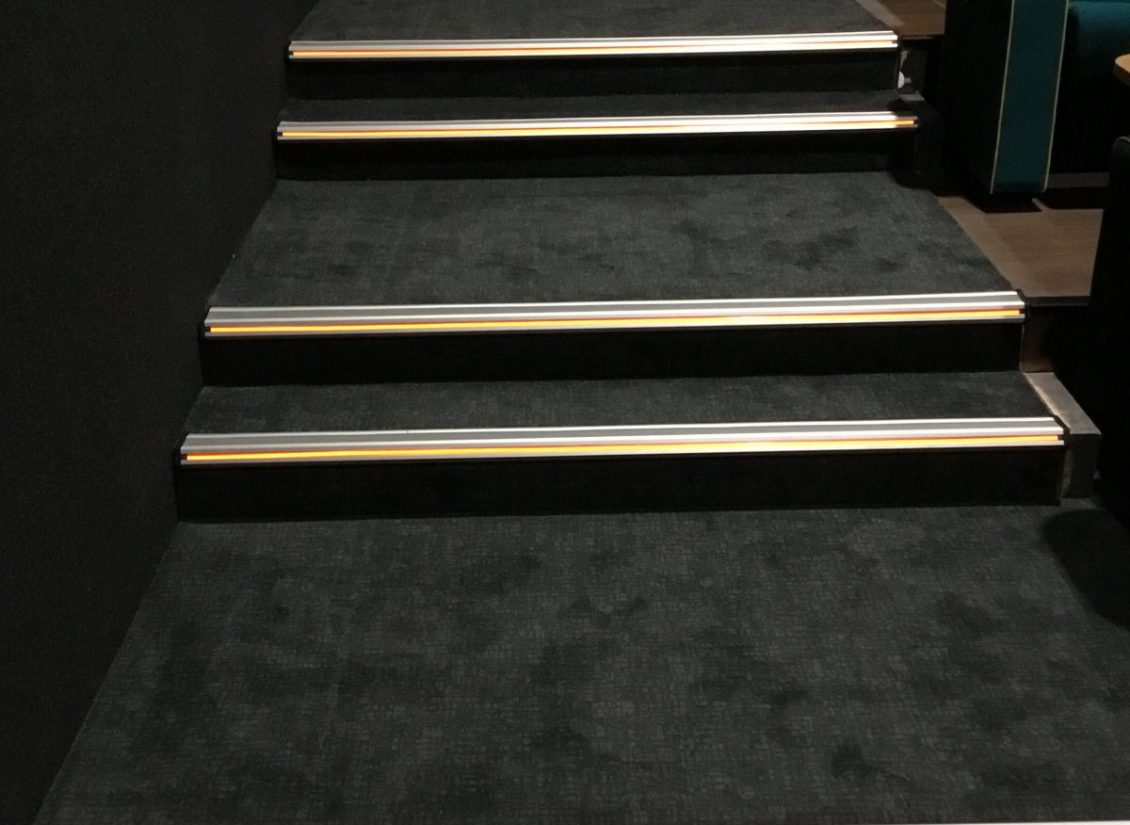 MUVI Cinemas - K.S.A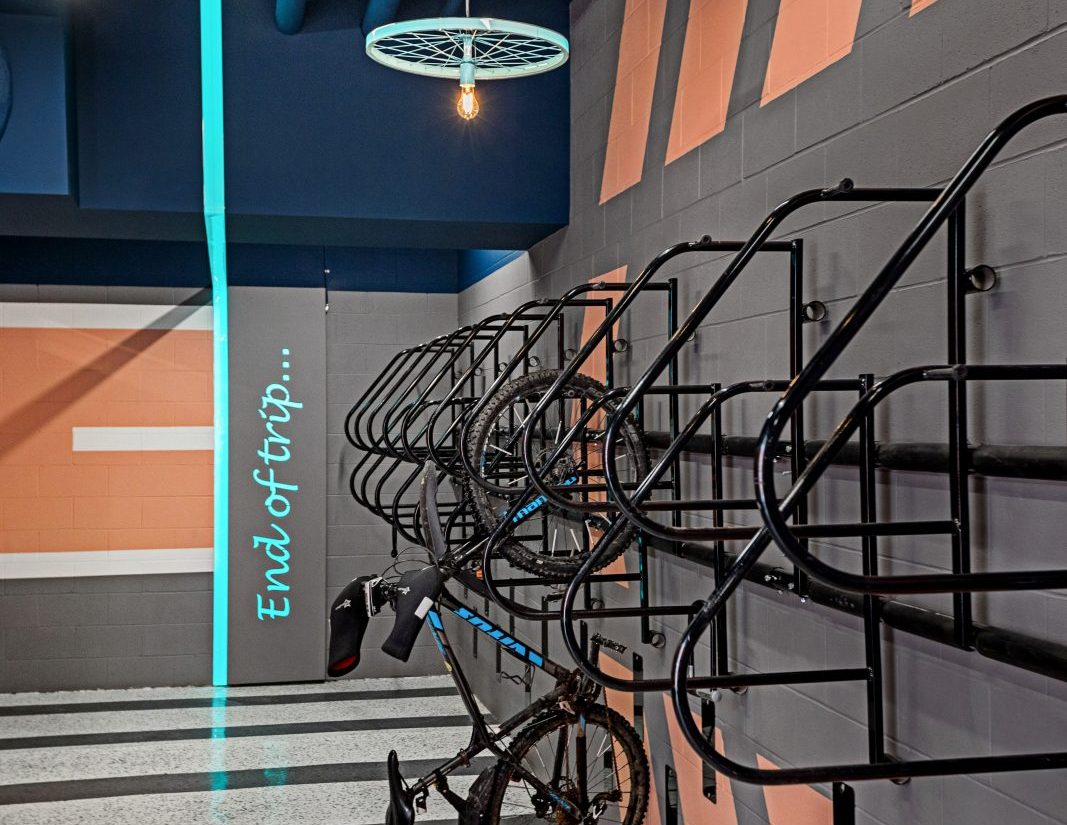 Bike Room
Thinking of ways to pop a room? Check out this bike room our friends at Lori Cox Design in Edmonton created with our Light Tape strips and panels. Light Tape can help your signage glow as well as accent parts of the room you want to highlight. Swipe left for more pictures of the project including lit bike rims! Our bend radius and thin strips made it a breeze! Credit as well to David Henriquez at Optics Lighting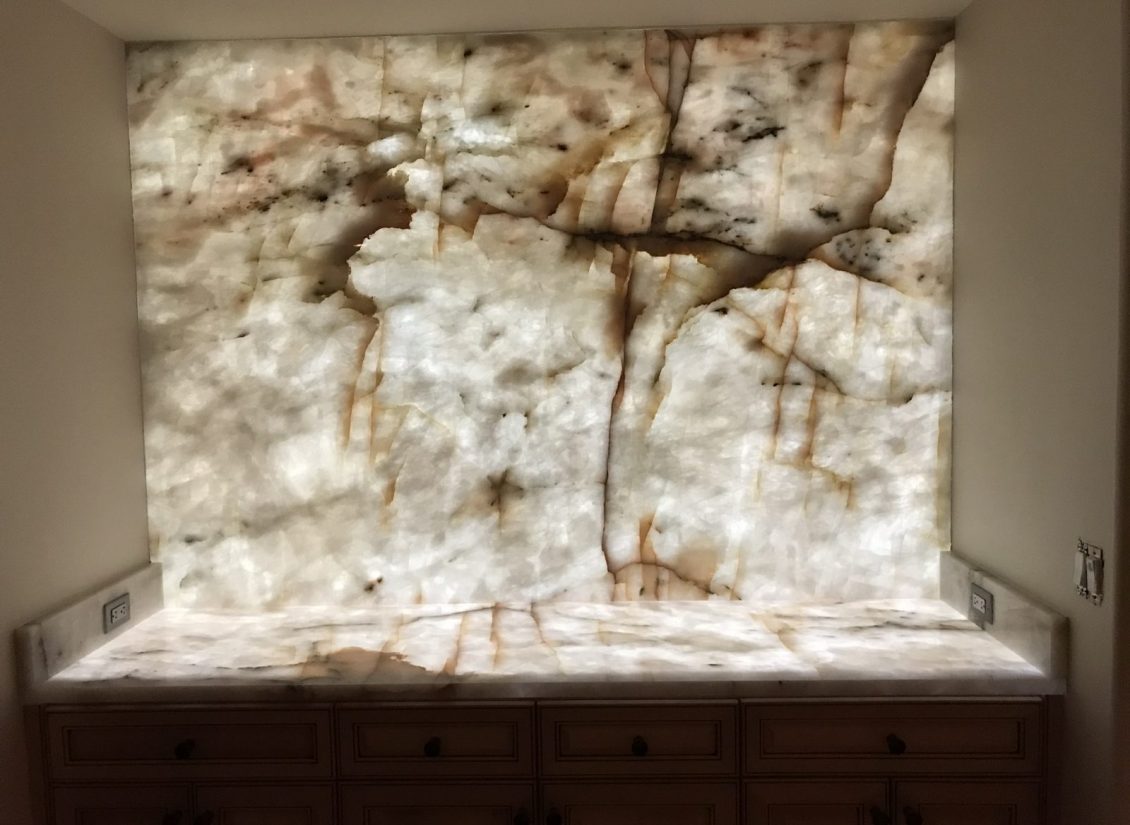 Quartz Wall and Backsplash
Home Quartz wall and backsplash perfectly illuminated with our Glacier White Light Tape® panels.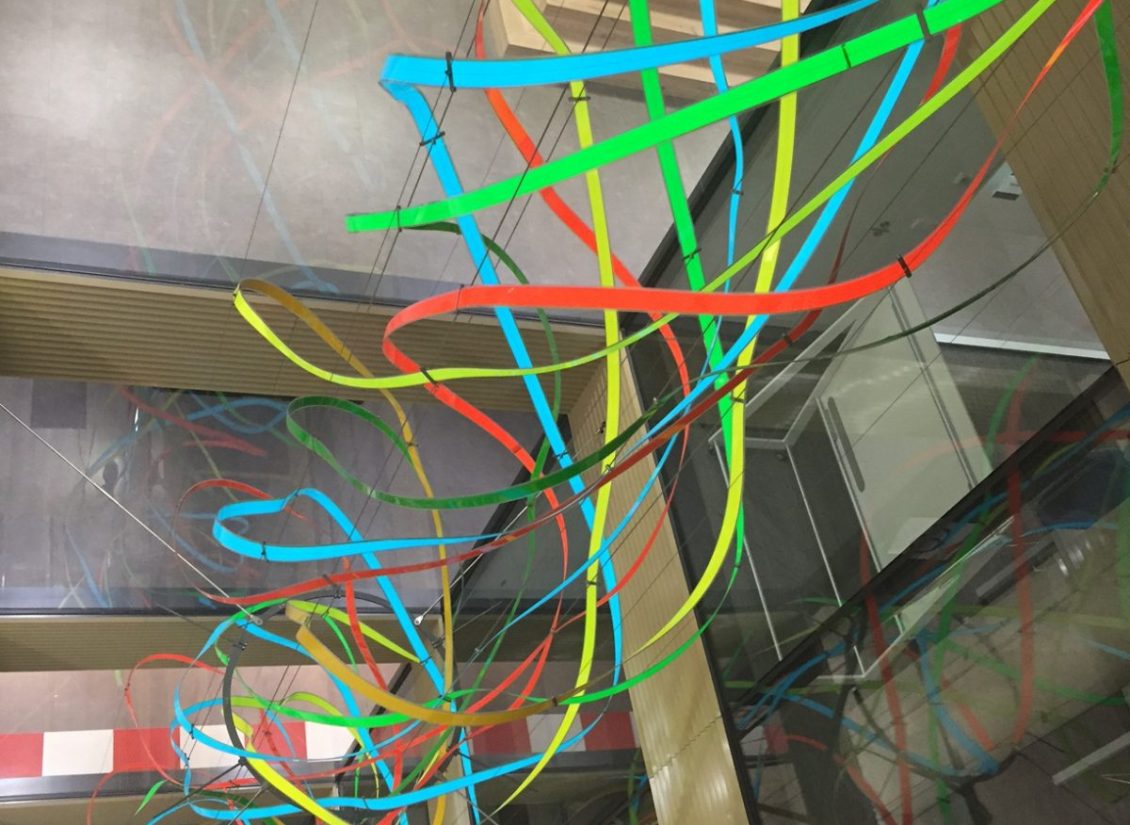 Microsoft Branding Event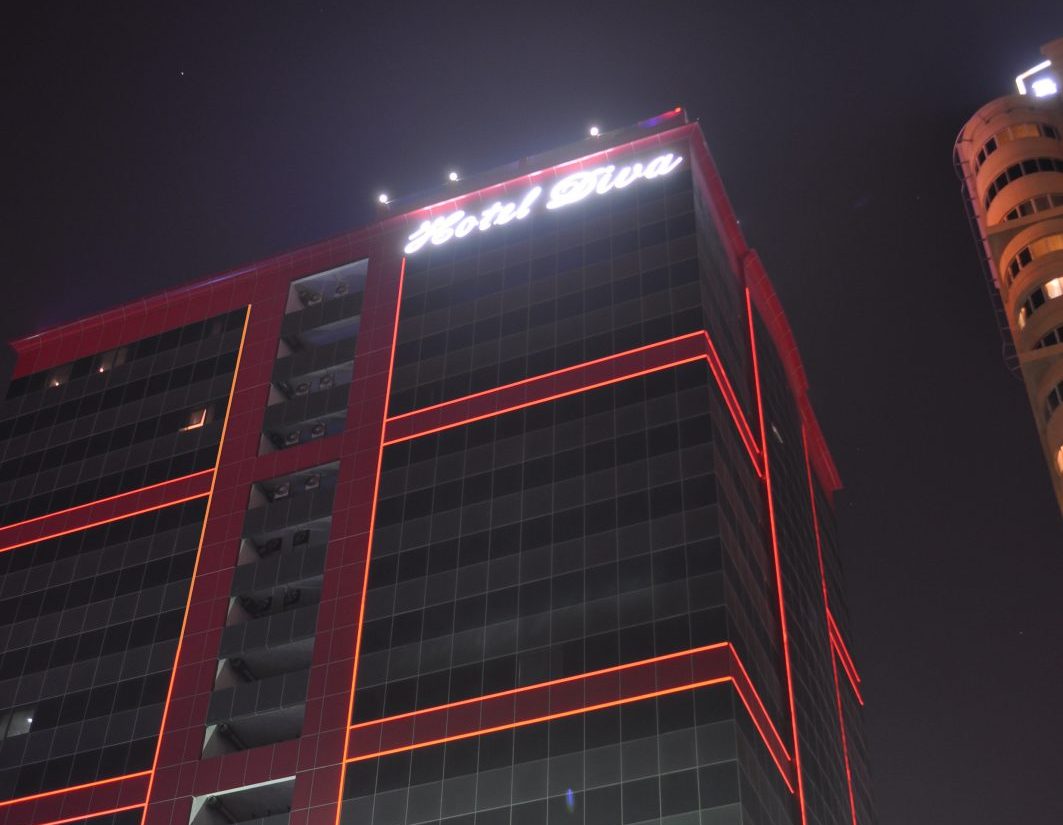 Hotel Diva
Our weather-proof Snap N Light® Exterior Light Tape solution proudly accent lights the outside of this gorgeous hotel. The color used was Rich Red.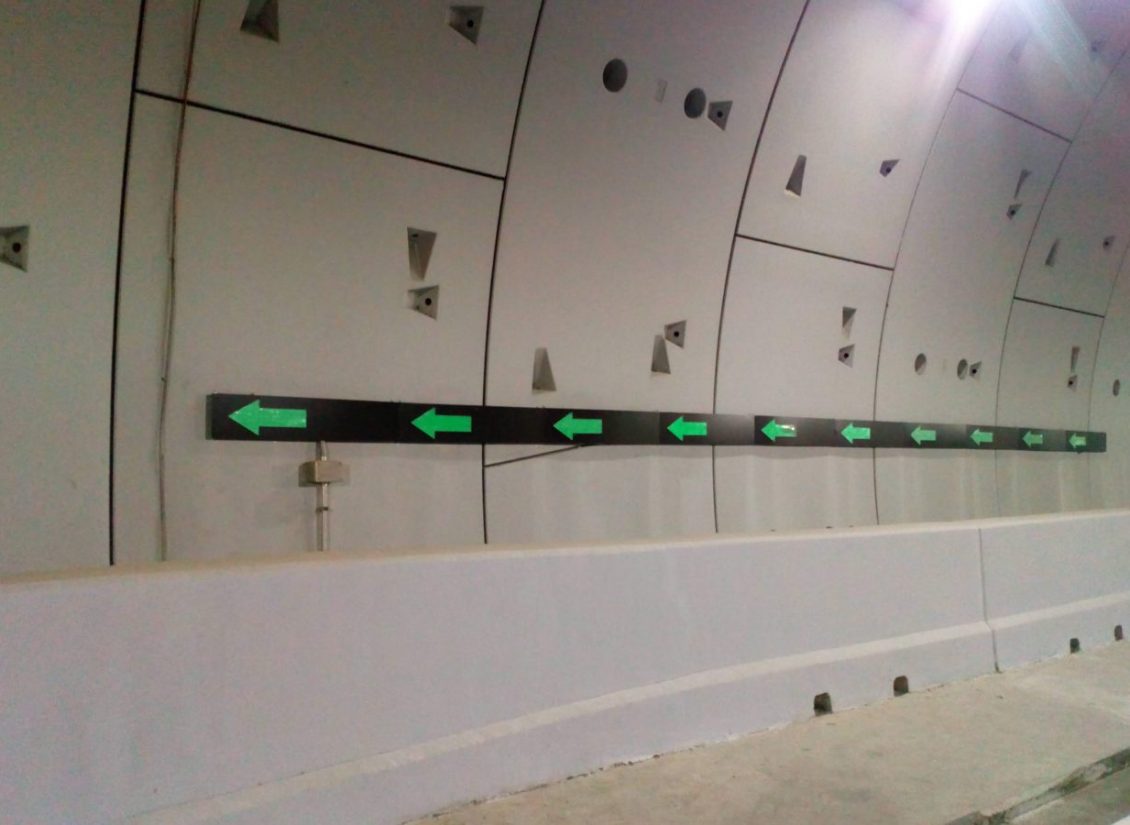 Suez Canal - Emergency Safety Lighting
Light Tape® panels were used to create directional arrows in North and South Tunnel complex for the Port Said Tunnels project at Suez Canal.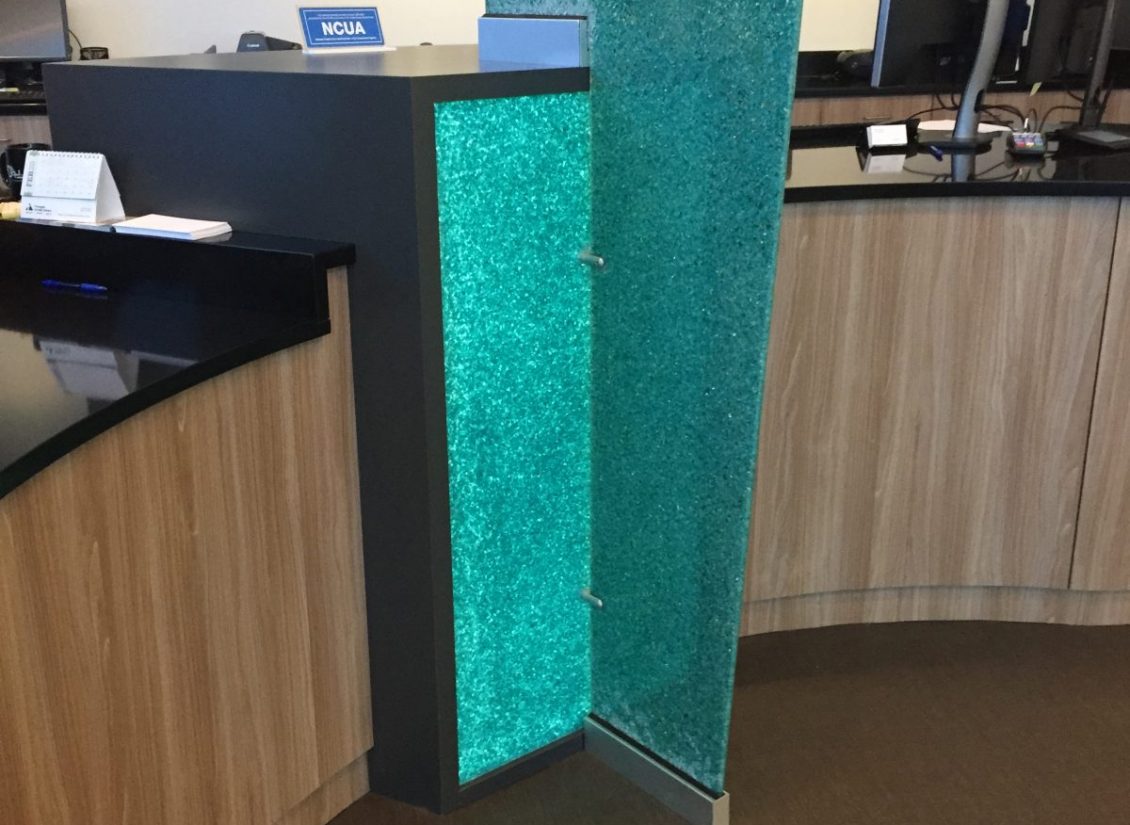 Backlit Lumicor Turquoise Recycled Glass
Small accent backlight in our Classic Media White. For this project, the designer wanted to bring life to their Lumicor Turquoise recycled glass. Light Tape is the perfect accent and backlight for any translucent solid surface. No hot or cold spots, easy installation, and no diffusion needed. You can press our Light Tape panels right up against your surface.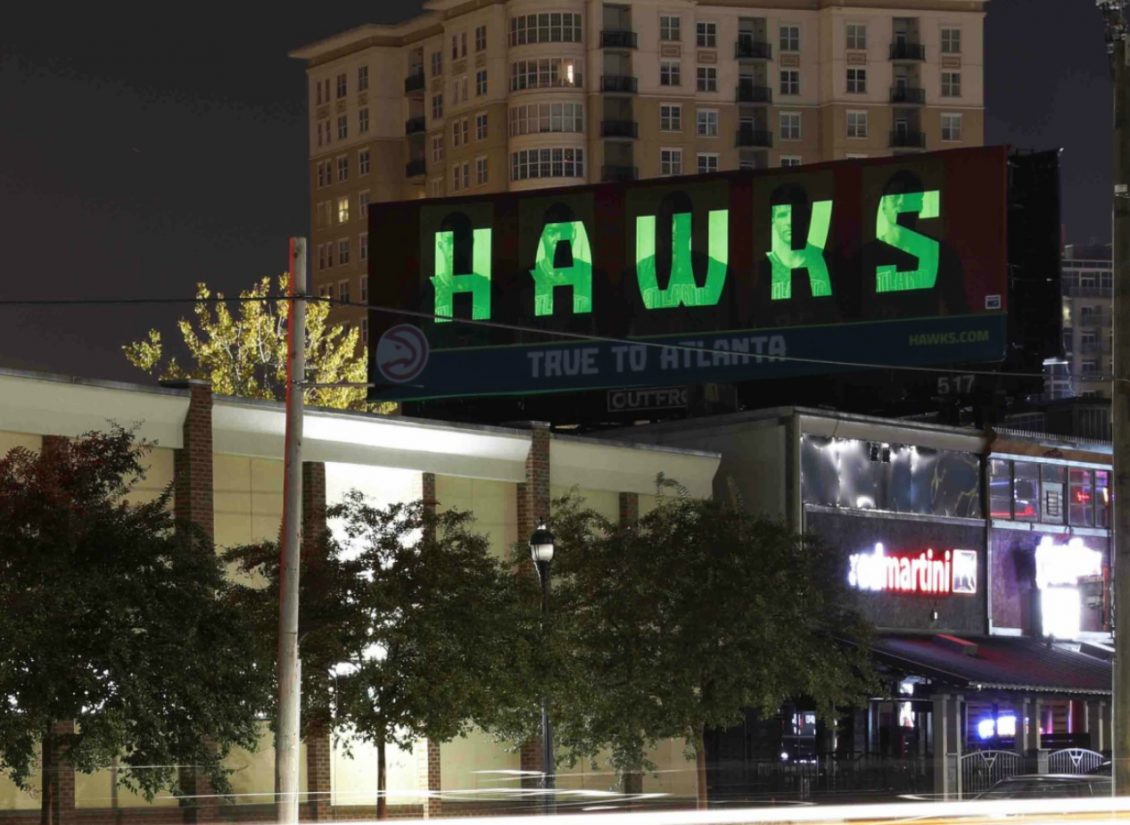 Atlanta Hawks - Billboard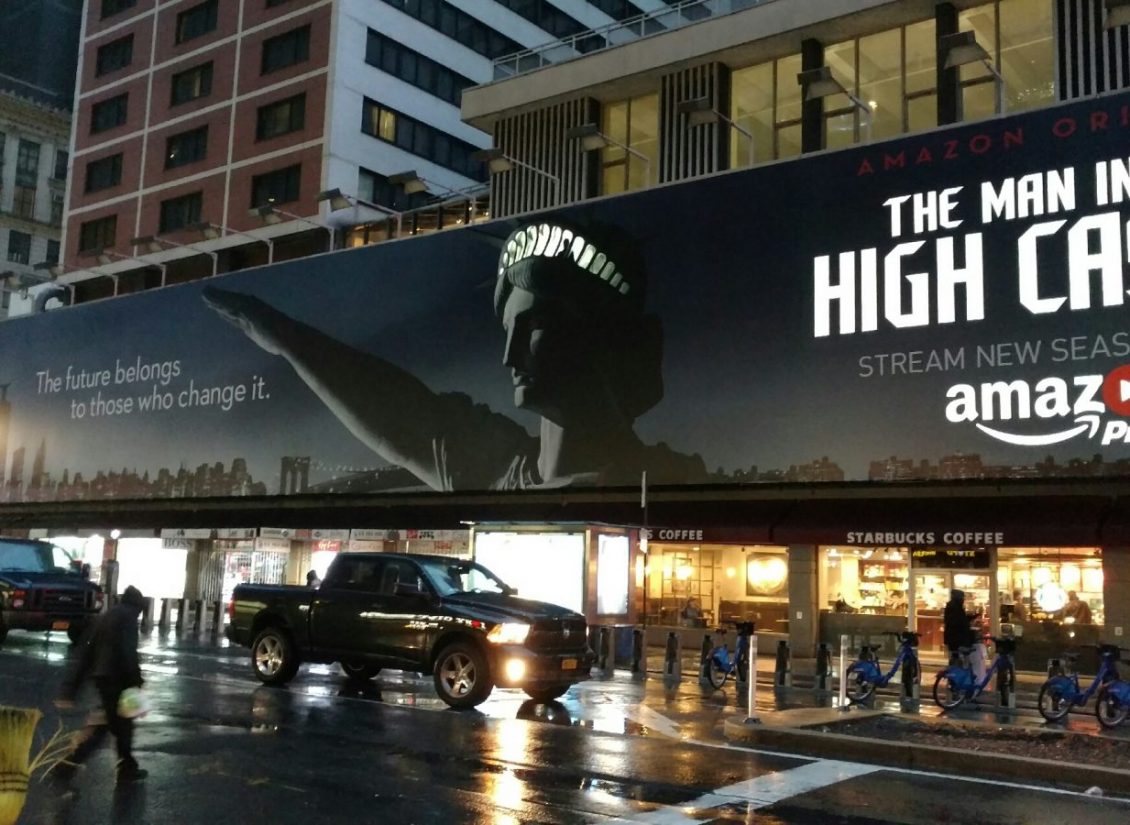 The Man In The High Castle - Billboard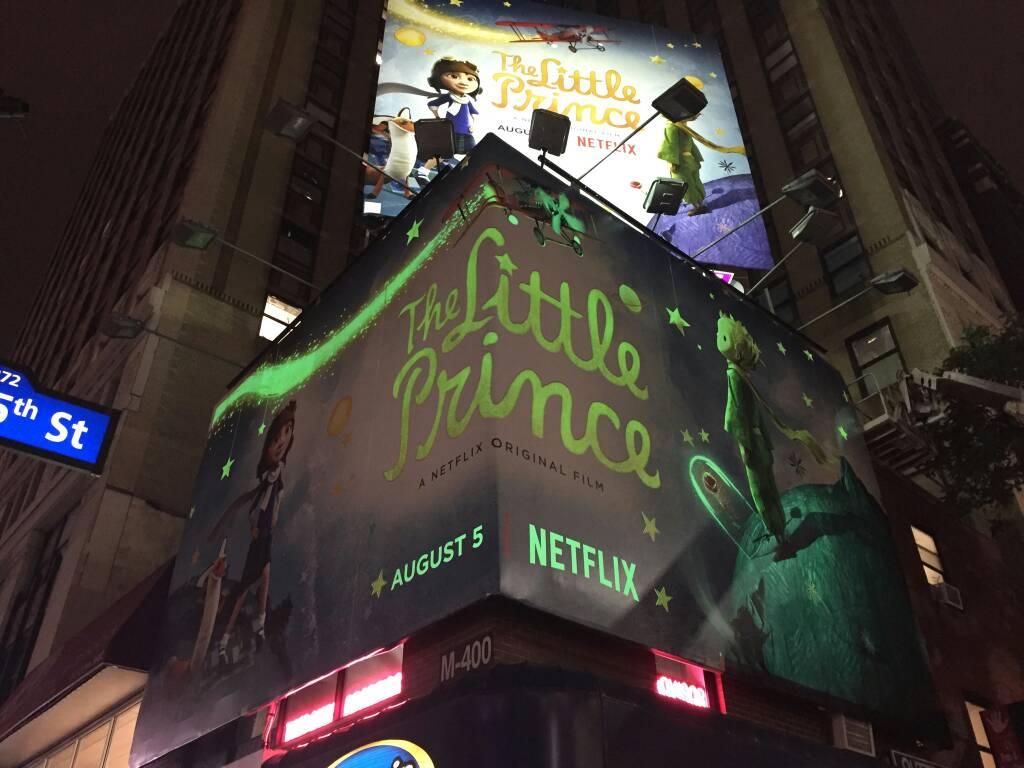 The Little Prince - Billboard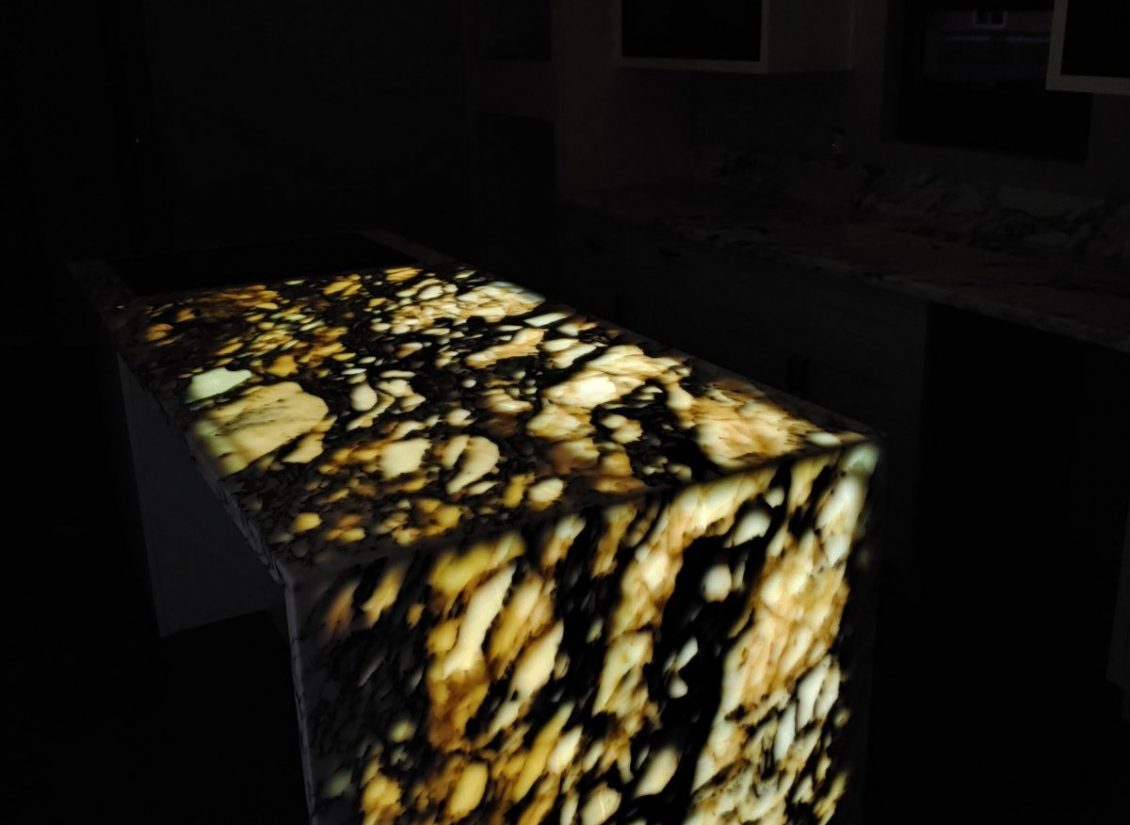 White Marble Kitchen Island
This client was looking to backlight white marble for his kitchen renovation. He didn't know where to start, or what he needed, but we quickly walked him through the process for what he would need to prepare to backlight his stone. For this specific project, our Classic Media White Light Tape® panels were used. The overall effect looks very warm despite using our cooler white panels. This is because Light Tape® is an accent light, and doesn't cast much unwanted light out. The rich amber tones in the marble were accented wonderfully with our Media White.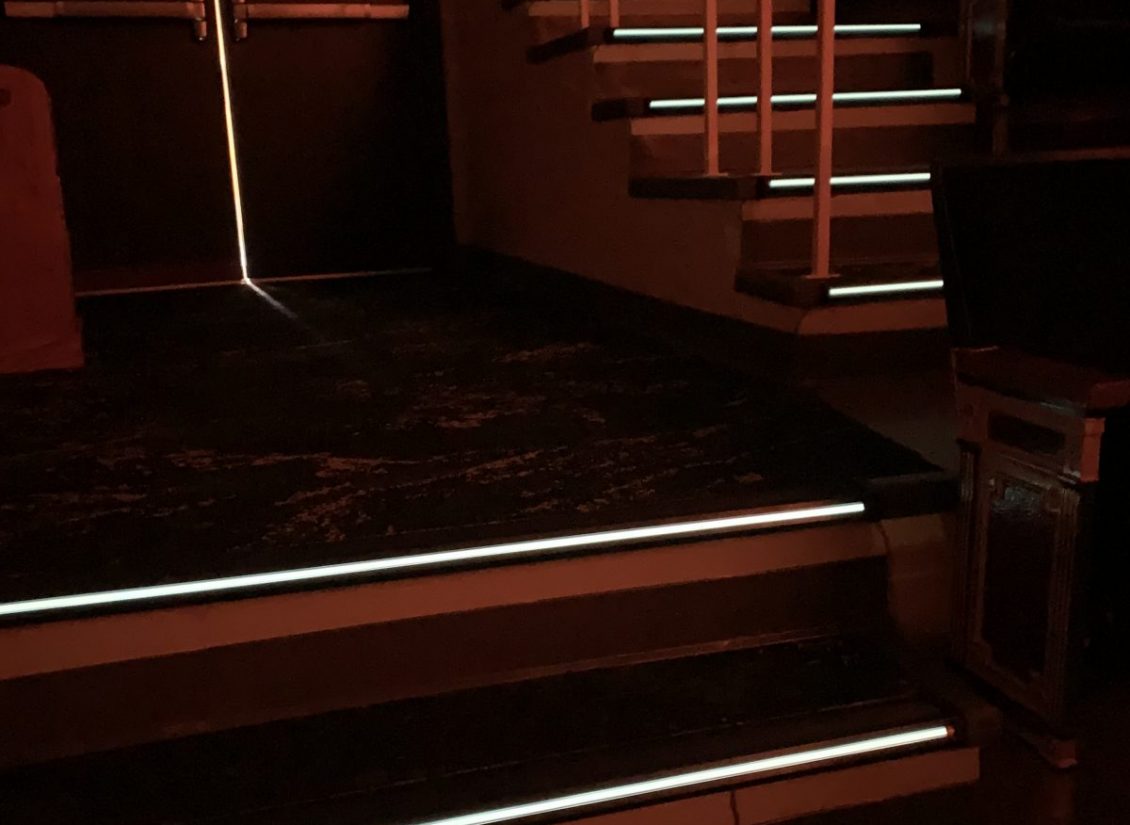 Camp Concert Hall at University of Richmond
For this concert hall StepGuard45 and StepGuard Aisle was used with our Glacier White Light Tape strips.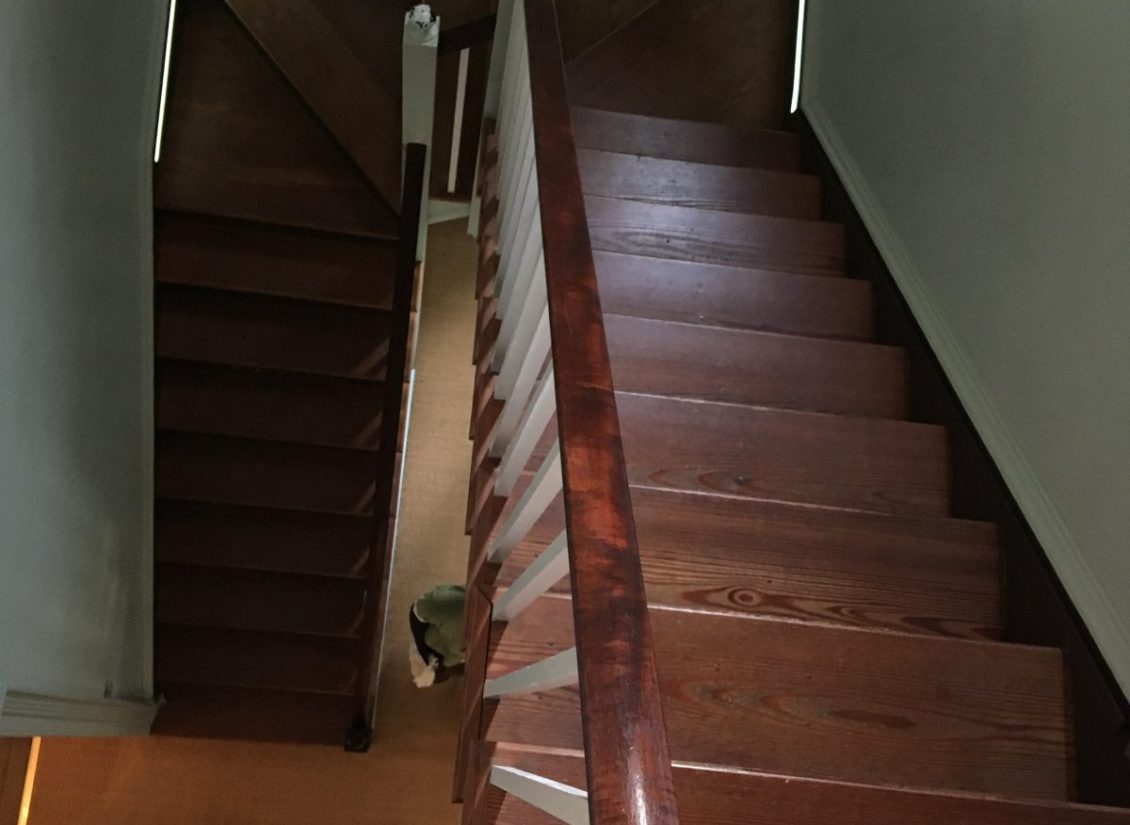 Wickham House at The Valentine
Check out this cool little installation of our 1" Glacier White Light Tape strips along the stairway in the Wickham House at The Valentine. The curator and staff found that this dark stairwell was a hazard for tour groups, so a few Light Tape strips were a modern, efficient and effortless way to achieve egress lighting without drastically altering the historic staircase built in 1812.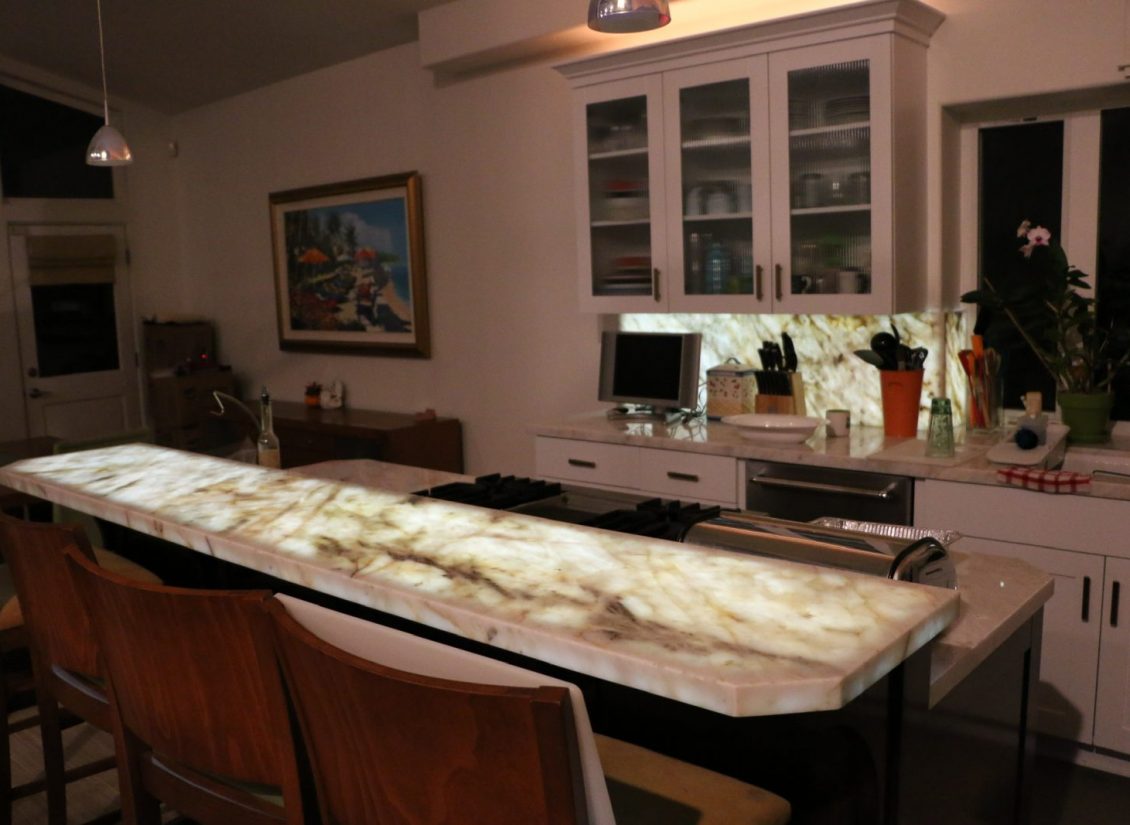 Quartz Kitchen Backsplash and Bar Backlighting
The homeowner reached out because he was renovating his kitchen, and was going from brown granite to translucent quartz. He hand drew us a template with his exact measurements on paper of the areas he wanted to backlight. We were able to cut everything for him per his measurements. If you're a homeowner and don't have a professional template that's not a problem. The color featured here is our Classic Glacier White. The glow around the mitered edge of the bar top was achieved by adhering a 1/2" Glacier White Light Tape® strip to the perimeter of the subsurface behind the stone.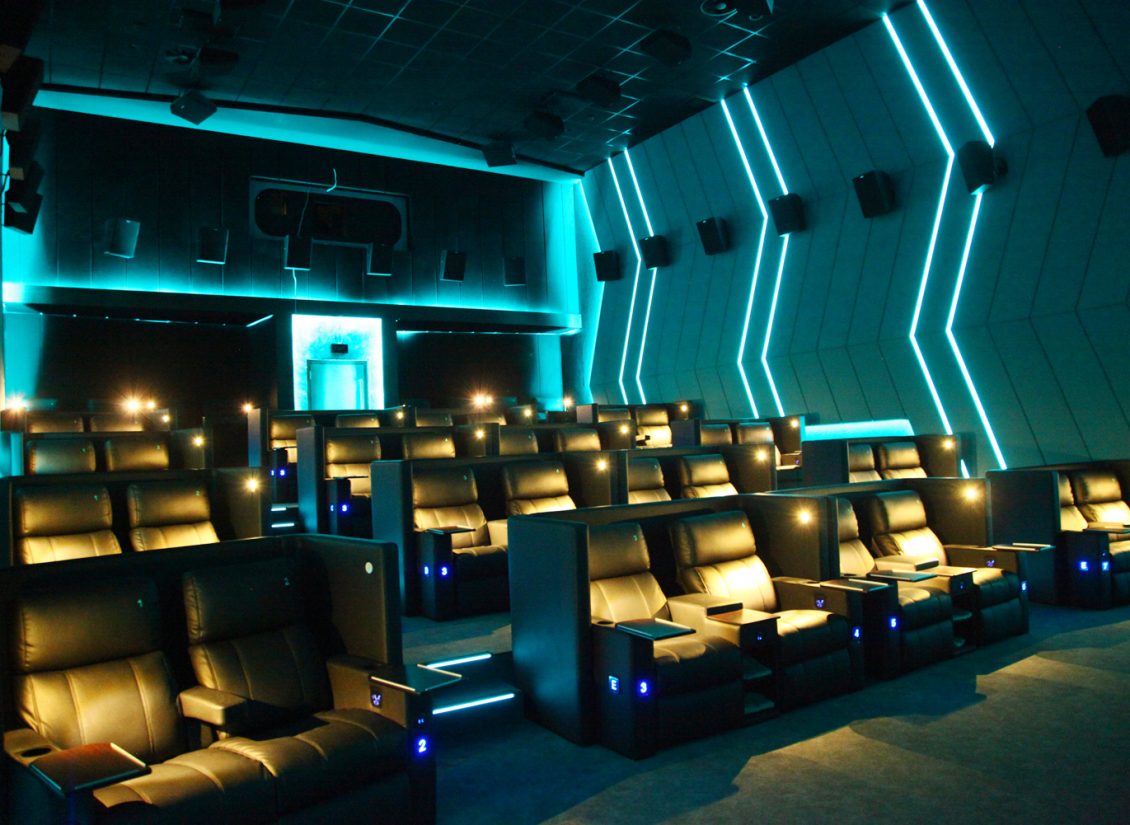 CUE Cinemas Pakistan
Designed and installed by Art Vision, this 8 theater multiplex features our 2" Natural Blue Light Tape® strips for the zig zags on the walls, and our StepGuard45® also with Natural Blue Light Tape® strips. Light Tape® seamlessly integrates and is compatible with JNIOR control units from INTEG Process Group as well.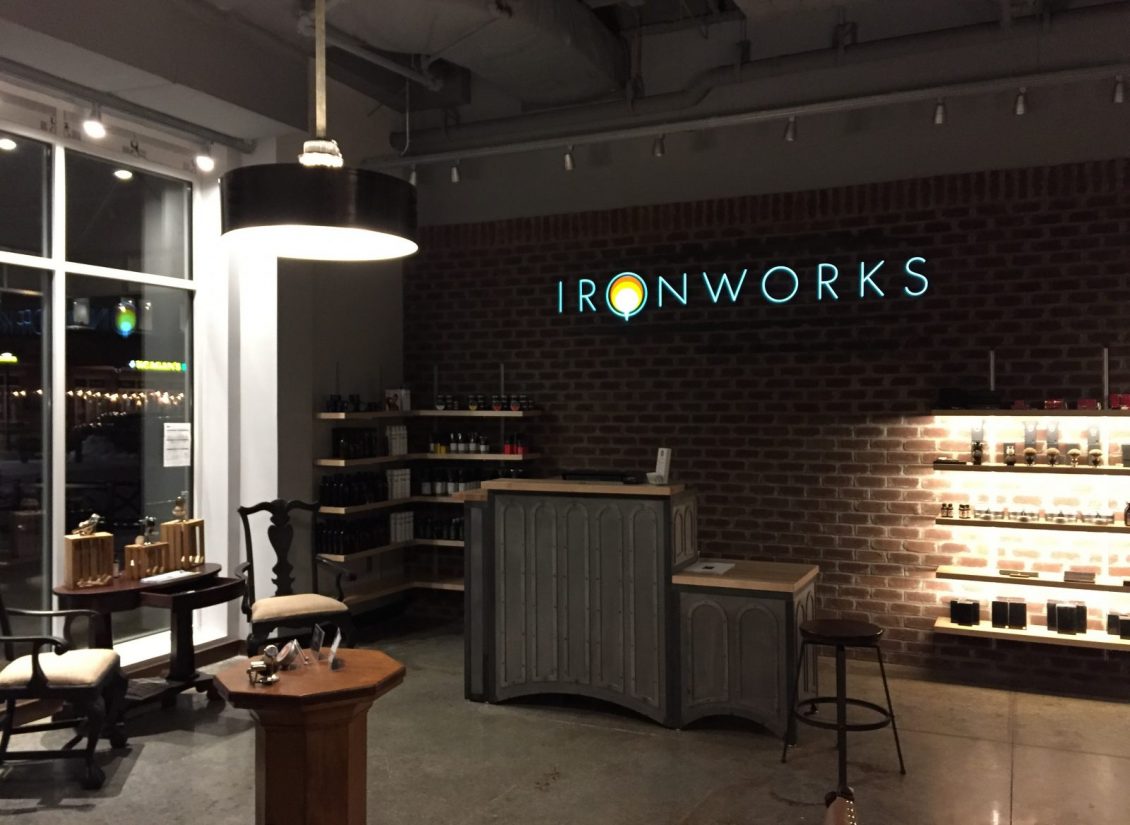 Ironworks Barbershop
Our Natural Blue Light Tape strips and panels were used to accent light Ironworks' Barbershop sign. Each piece was custom cut to fit within the frame of the logo.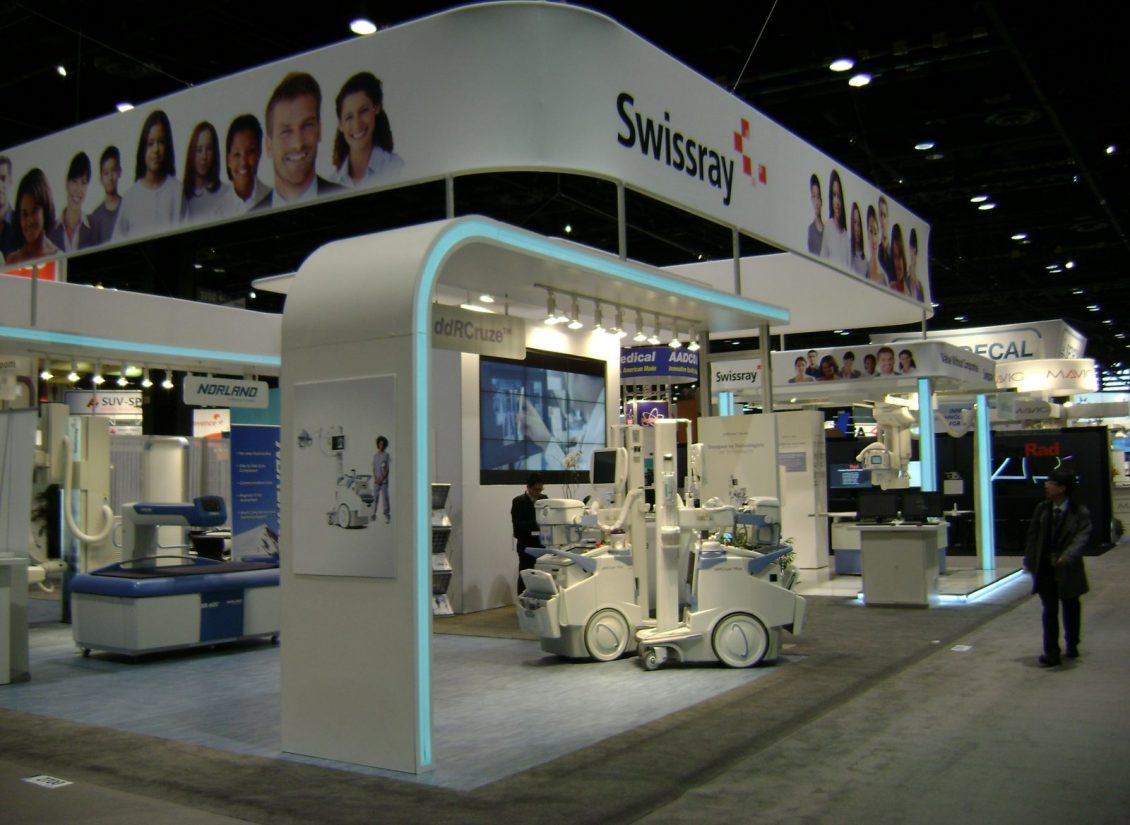 Trade Show Booth Accent Lighting
Exhibit Source used 2" Natural Blue Light Tape strips with a custom cut radius for the corners to accent light this tradeshow booth. 4" Natural Blue Light Tape was also used for the vertical columns. Light Tape strips are perfect in this application because it can be easily retrofitted to any existing design as well as cut and connected on site for quick installation.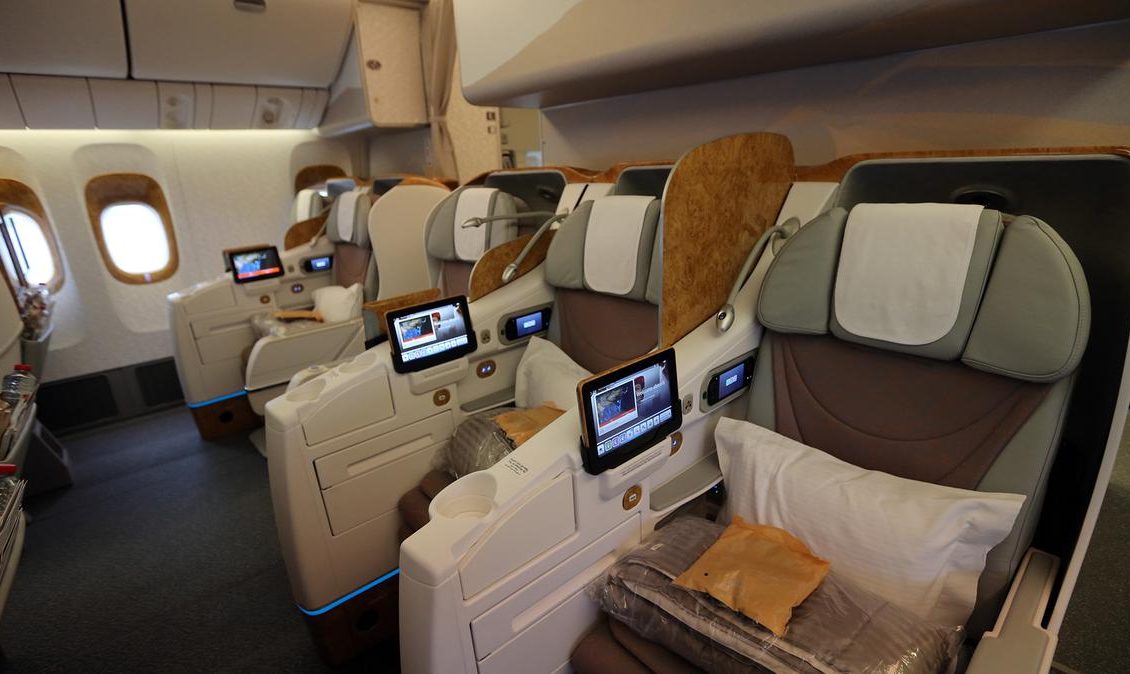 Aerospace Accent Lighting
Light Tape® accents BE Aerospace seats for Emirates, United and other airlines.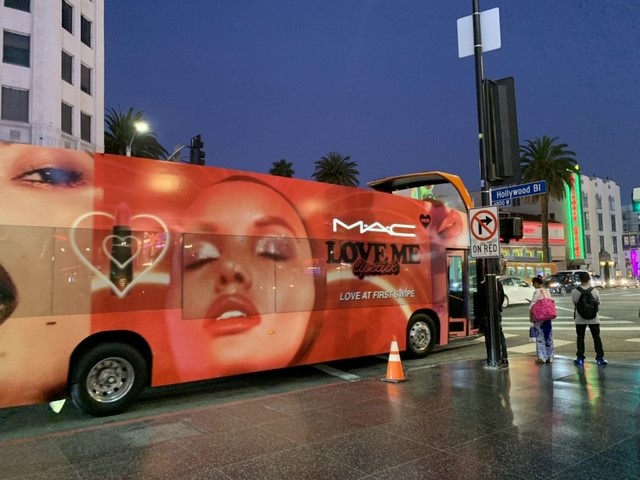 MAC Cosmetics Bus Advertisement
Our Glacier White Light Tape® panels were the perfect solution to emphasize the MAC logo on this bus.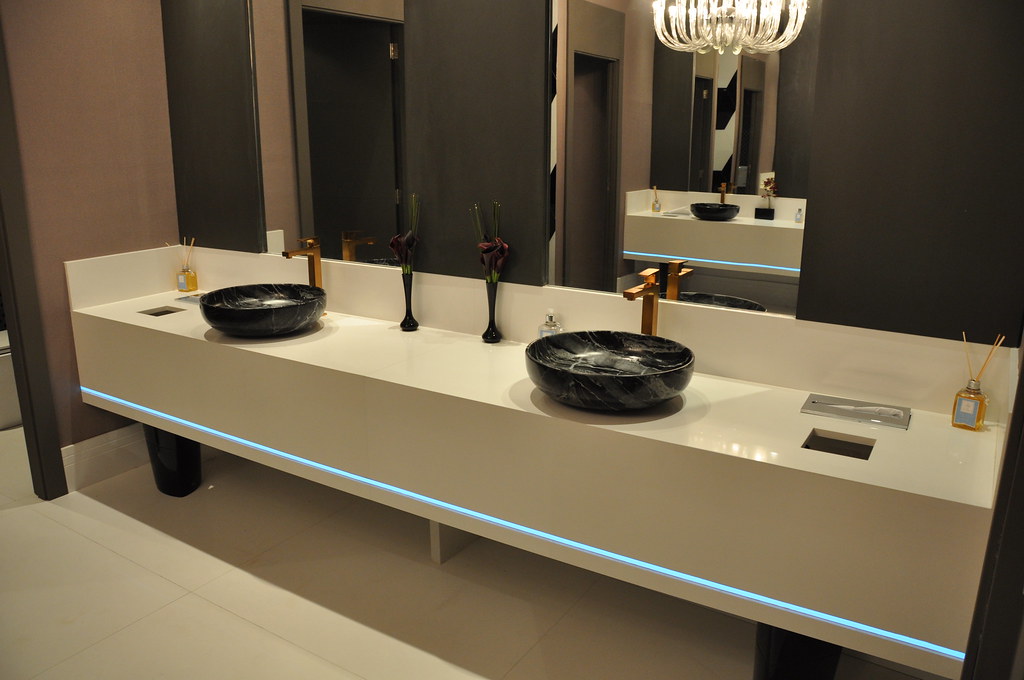 Bathroom Accent Light
Our 1/2" Media White Light Tape® strips are shown here adding a crisp accent light to this elegant bathroom design.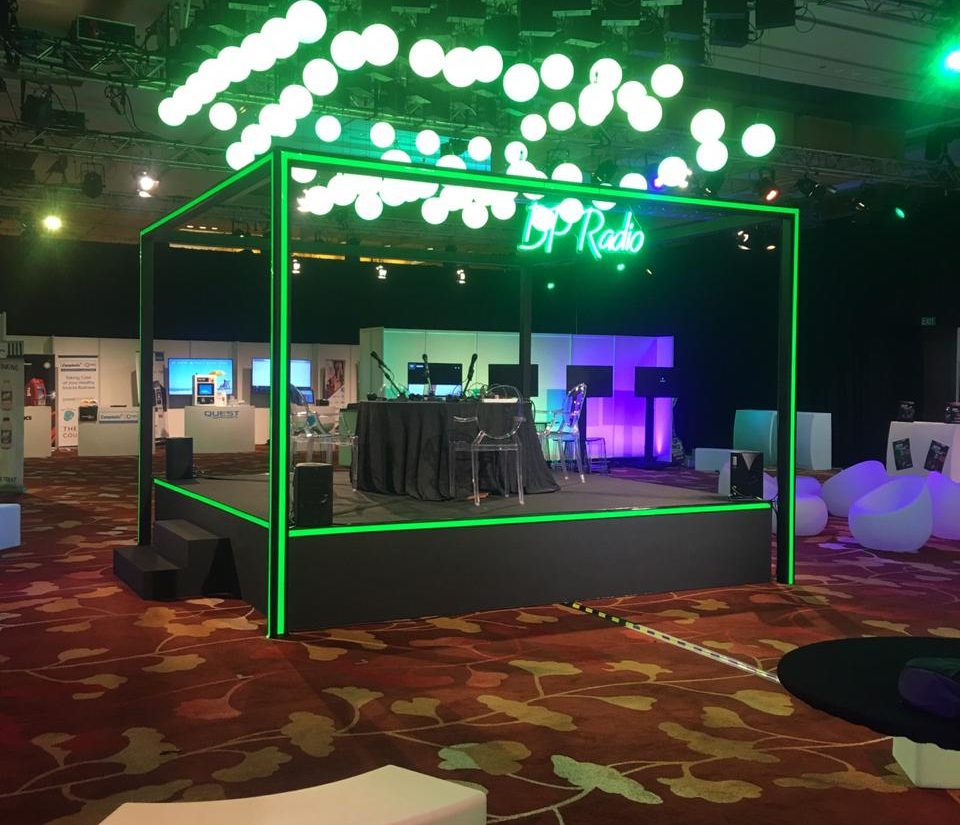 Event/Booth Accent Lighting
Our 1.5" Extreme Green Light Tape® strips created the perfect accent light for this booth. Adding Light Tape® strips around the perimeter of your event booth is a simple, but effective way of creating a deliberately sleek finish. Each piece strip shown here is connected to one driver, making the installation both quicker and easier.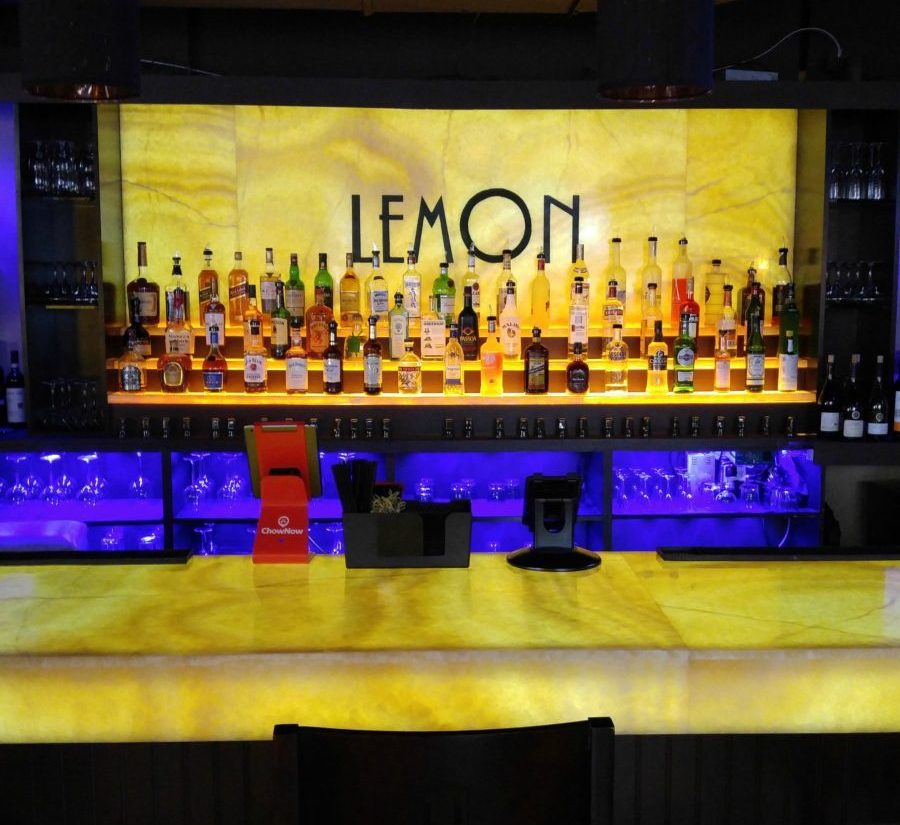 Lemon Indian Restaurant - Washington, DC
Our Classic Media White Light Tape® panels under onyx. Media White is a great choice for onyx if you want to bring out those crisp yellows in the stone.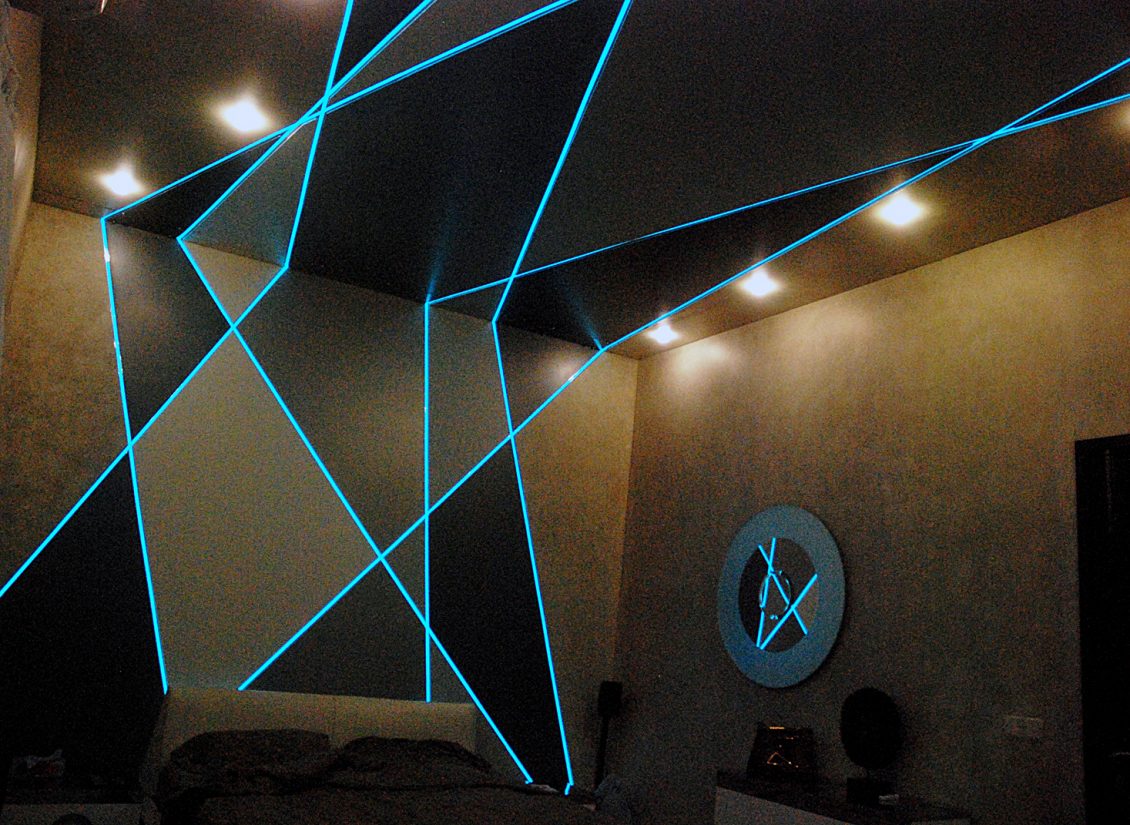 Accent Lighting
Our Classic Natural Blue Light Tape® strips used to accent the walls and ceiling in a bedroom in Karachi, Pakistan. The homeowner wanted a unique geometric pattern. Because our strips are so thin, they can be layered over one another to ease installation and have less connection points.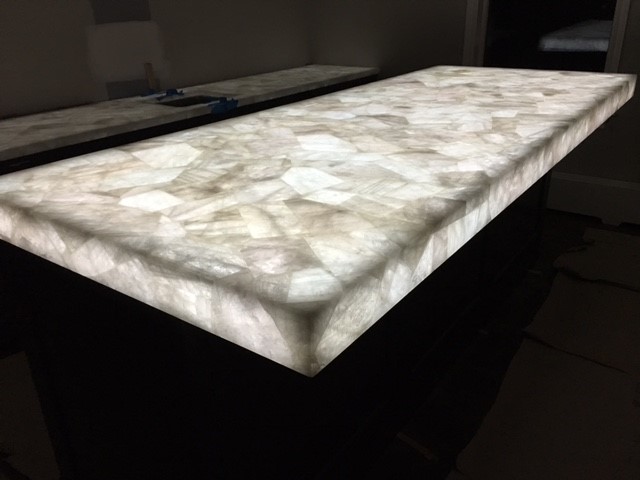 Crystal Quartzite Bar Counter
Our Glacier White Light Tape® panels and strips here were used to light up this bar counter in a private residence.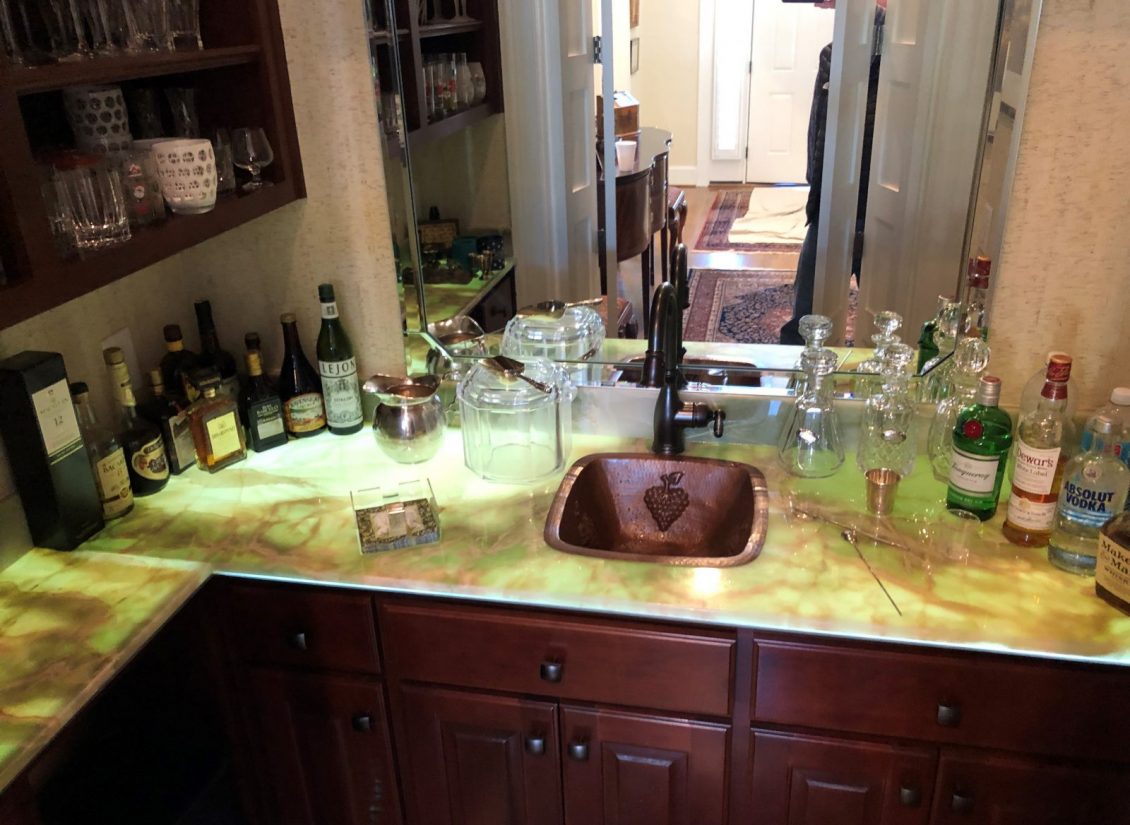 Backlit Onyx Home Bar
Our Classic Media White Light Tape® panels behind this backlit bar in a private residence. The homeowner wanted to bring out the texture of the stone.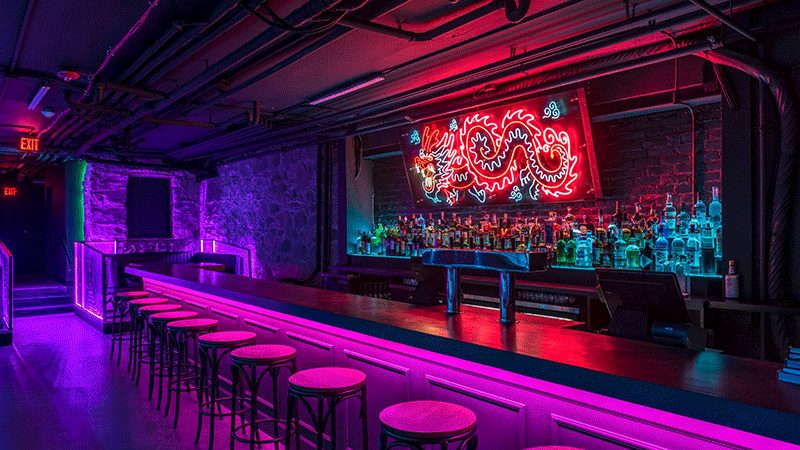 Lo-Fi Bar - Backlit Bar Shelves
Our 4" Natural Blue Light Tape® used here to backlight bar shelves. Light Tape® is the perfect backlight for glass shelves because unlike an LED alternative, it doesn't require a buffer or diffusion. The glass can be set right over top of it.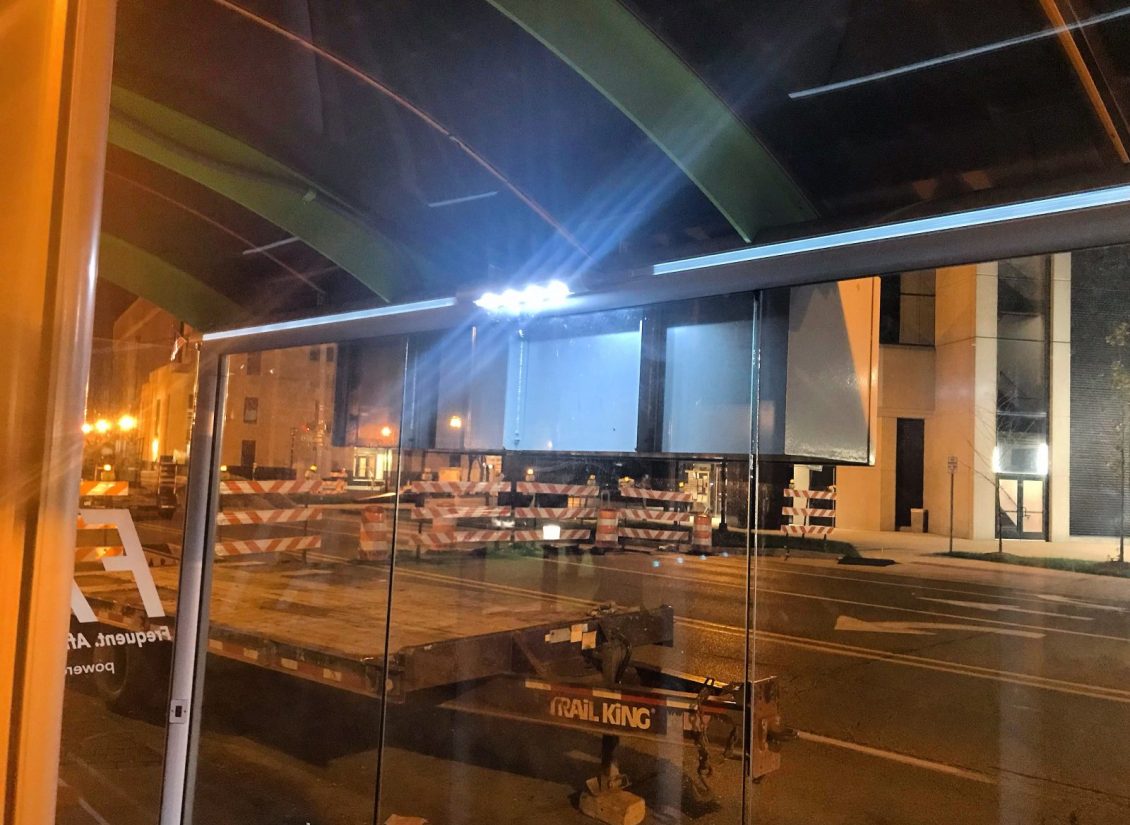 Bus Shelter
Our .5" Classic Glacier White Light Tape® strips used as a secondary light to help visibility of this bus shelter. Light Tape® is frequently used in this application, as it can be seen in low visibility like fog.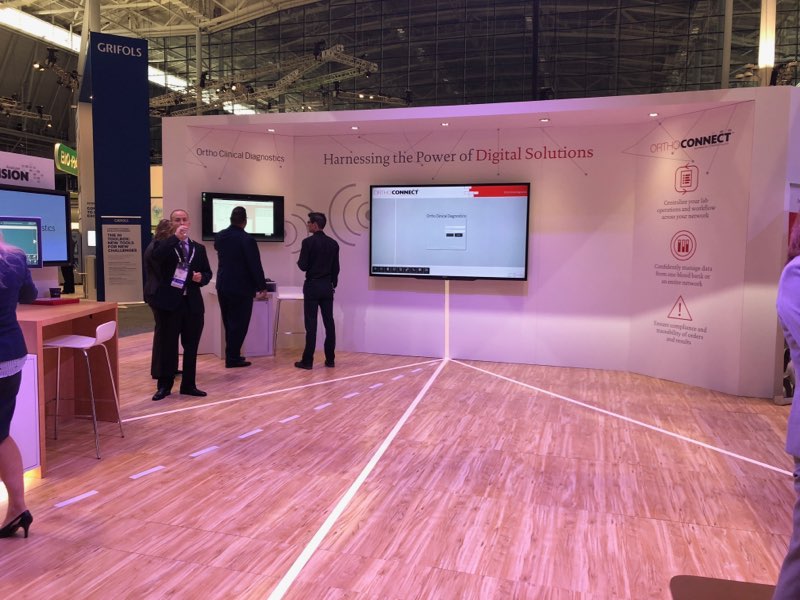 Trade Show Display
Our Classic Glacier White Light Tape® strips are paired here with our Durashield protective overlay tape for this floor display. Because Light Tape® is so thin and durable, it can be walked, jumped and stomped on with no issue. It's perfect for the floor of a trade show booth. Durashield is a thin vinyl overlay that leaves no residue when removing, so striking it is fast and easy.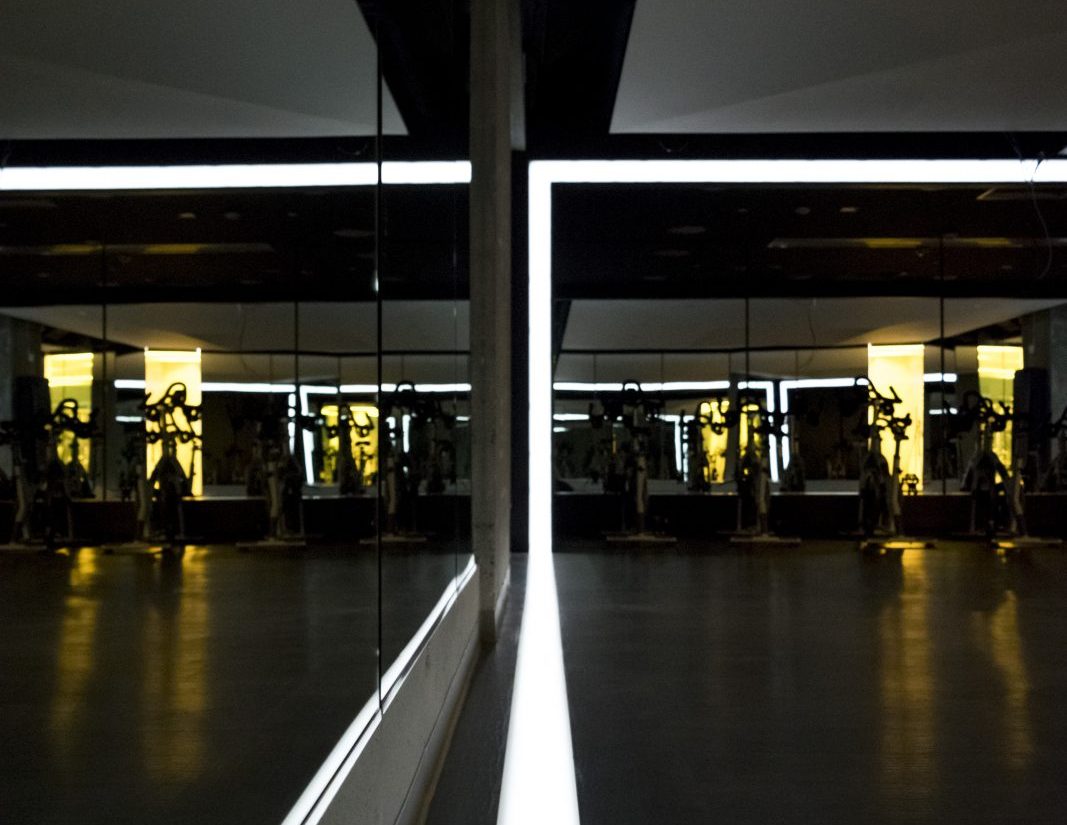 Boutique Fitness Center
Our Classic Glacier White Light Tape® used as an accent under a lens for the walls and floor of this boutique fitness center.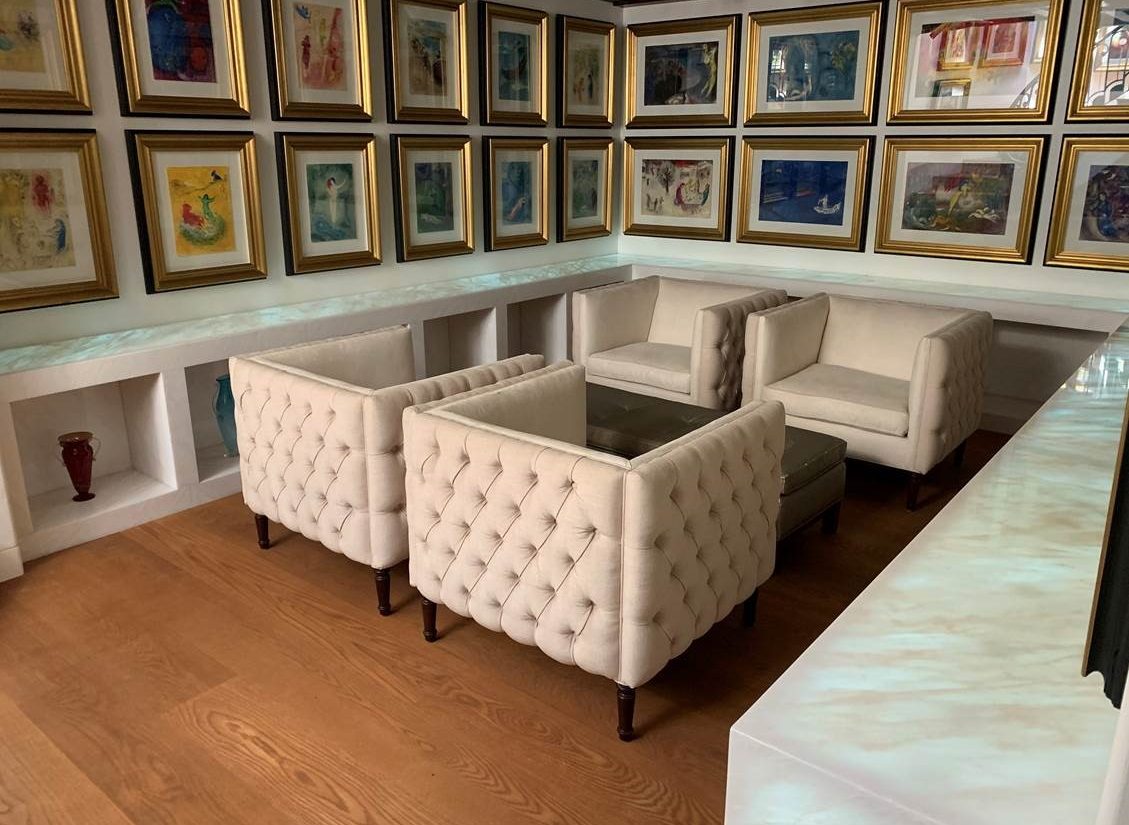 White Onyx Backlit Shelf
The designer wanted a cool accent light to highlight the veins in this white onyx. Our Classic Media White Light Tape® was the perfect solution to bring out those cooler tones while our Glacier White would have brought out those warmer tones.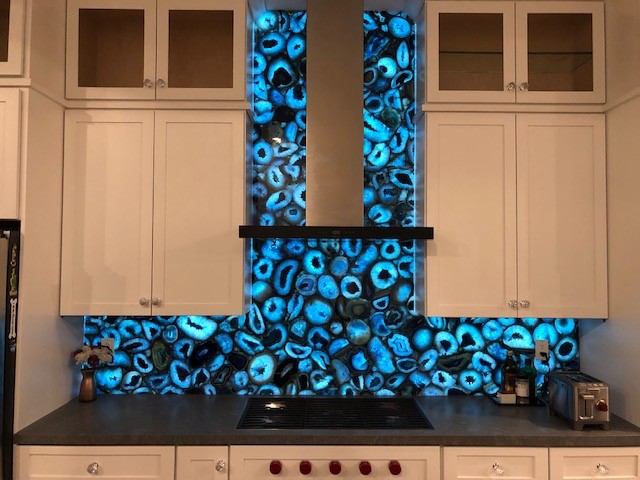 Backlit Blue Agate Backsplash
Our Classic Media White Light Tape® panels behind this Blue Agate backsplash in a private residence. The homeowner wanted a solution that would really make the stone pop.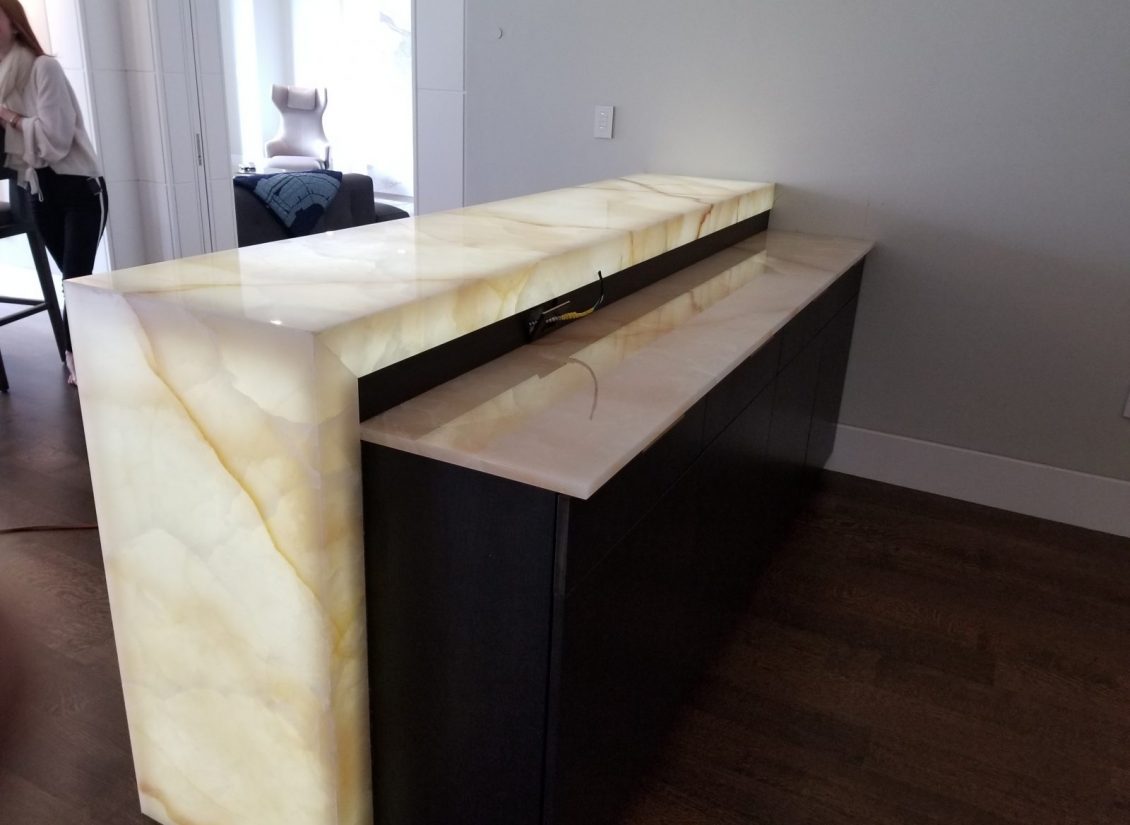 Onyx Backlit Bar
Our Glacier White Light Tape® under this gorgeous onyx bar really brings out the amber and warmer tones in the stone.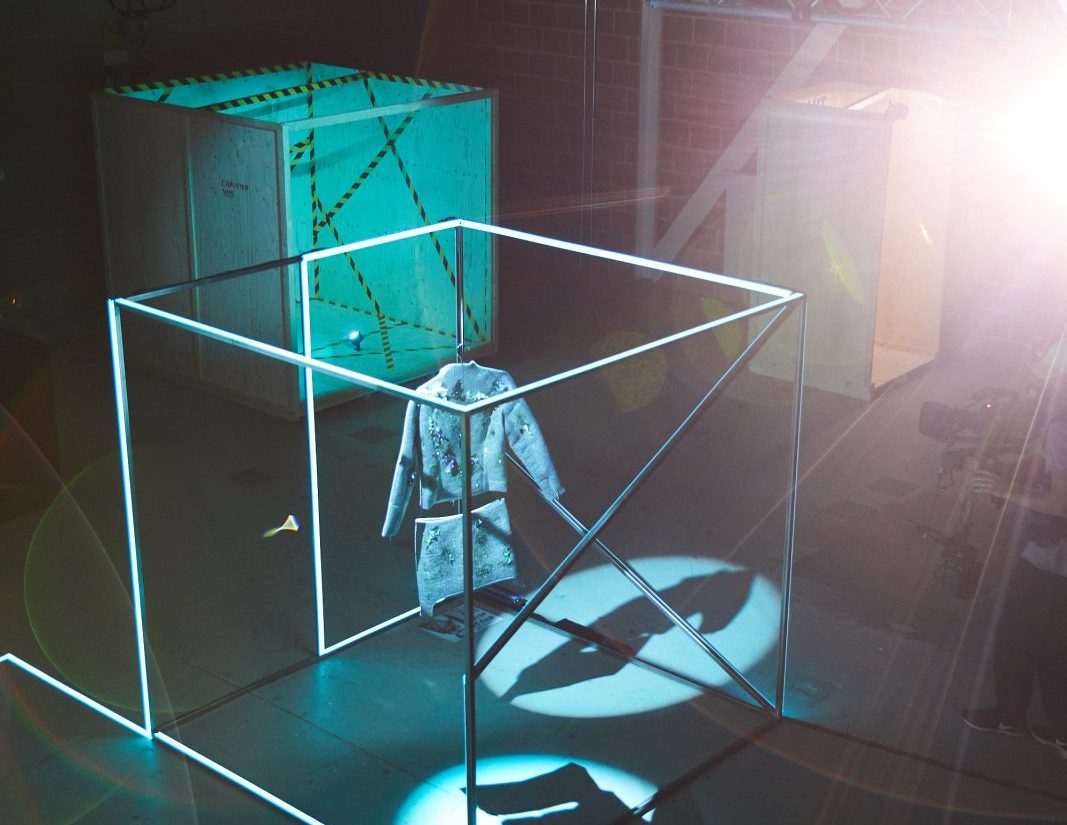 Absolut Iconic Exhibition
Set and product designer Lisa Berkert Wallard incorporated our 1" Natural Blue Light Tape® into this elaborate installation.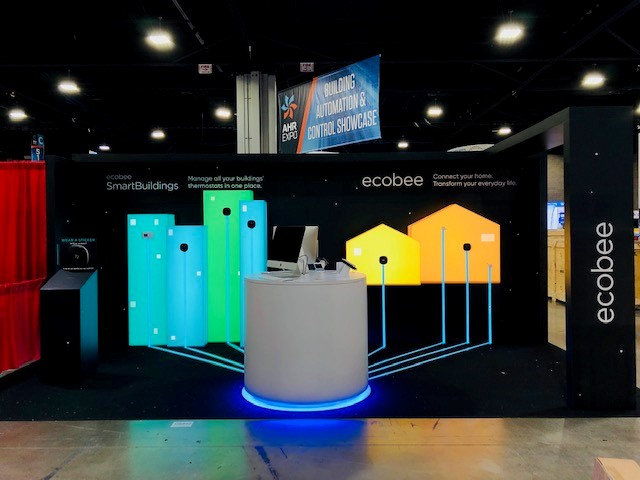 Boothworks Tradeshow Booth
Our 1" Natural Blue Light Tape® adds an extra pop to this tradeshow booth.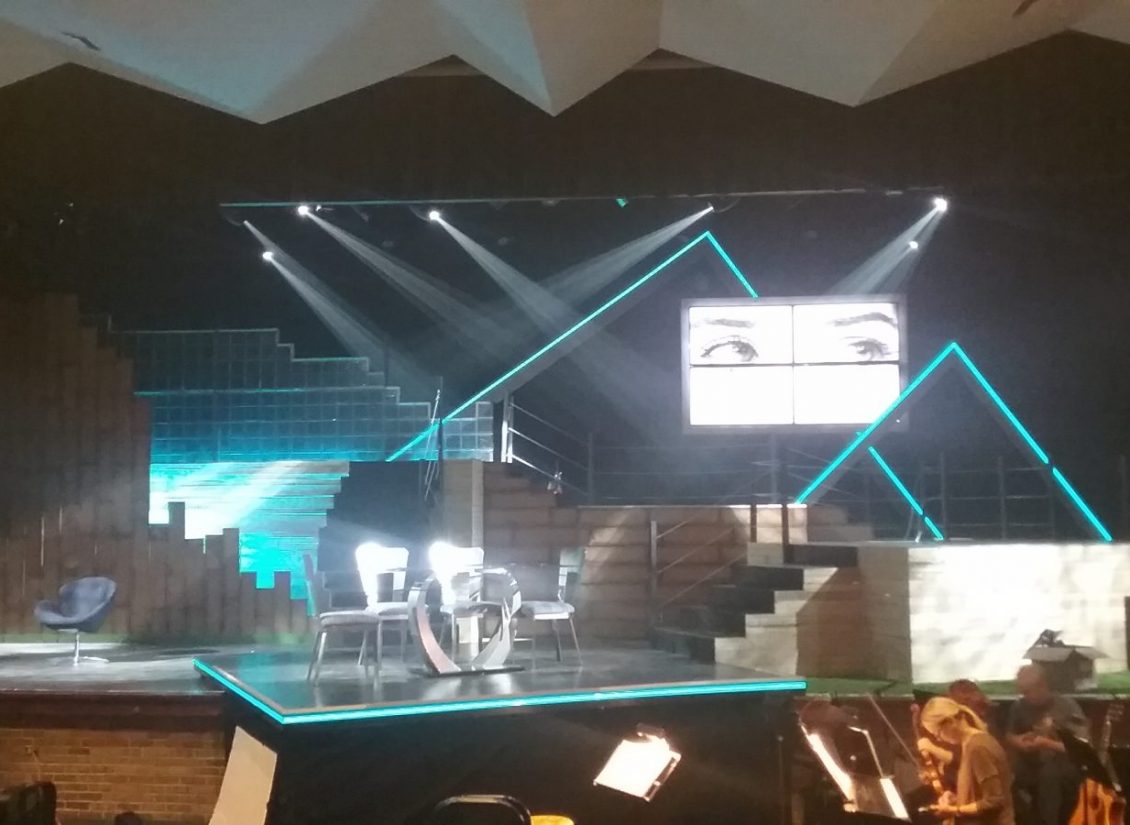 Savage & Associates Set Design
Our 1" Caribbean Blue Light Tape strips add the perfect accent to this set design.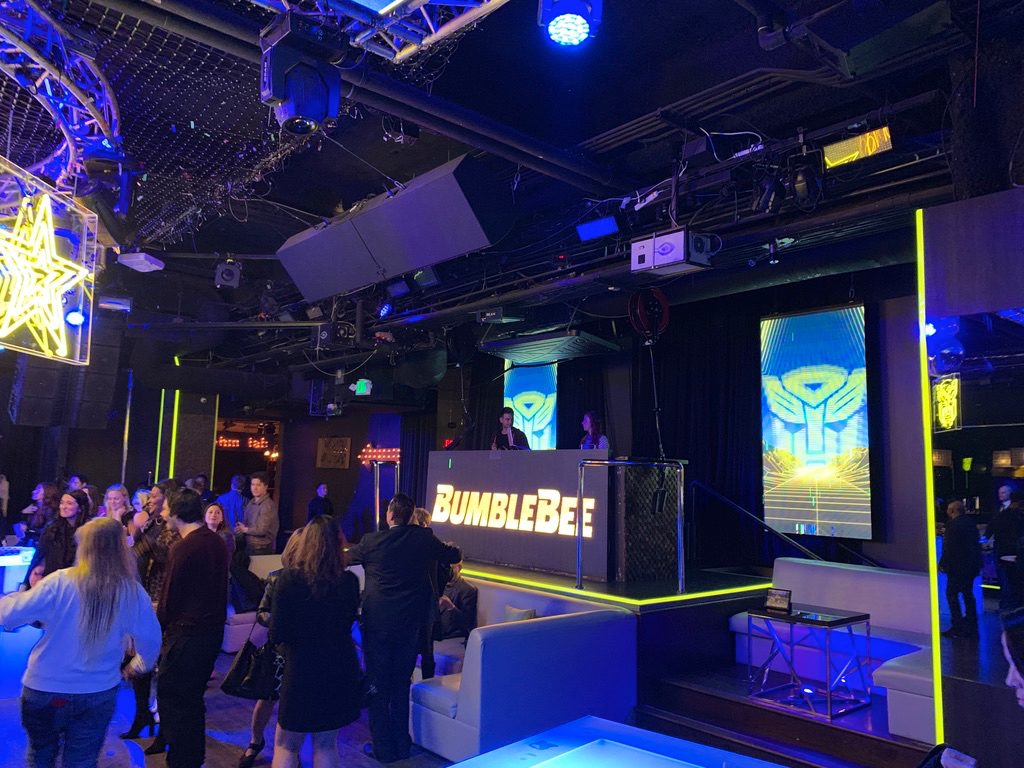 Blue Revolver Inc. Bumblebee Event
1" Yellow Light Tape® accent lighting this event.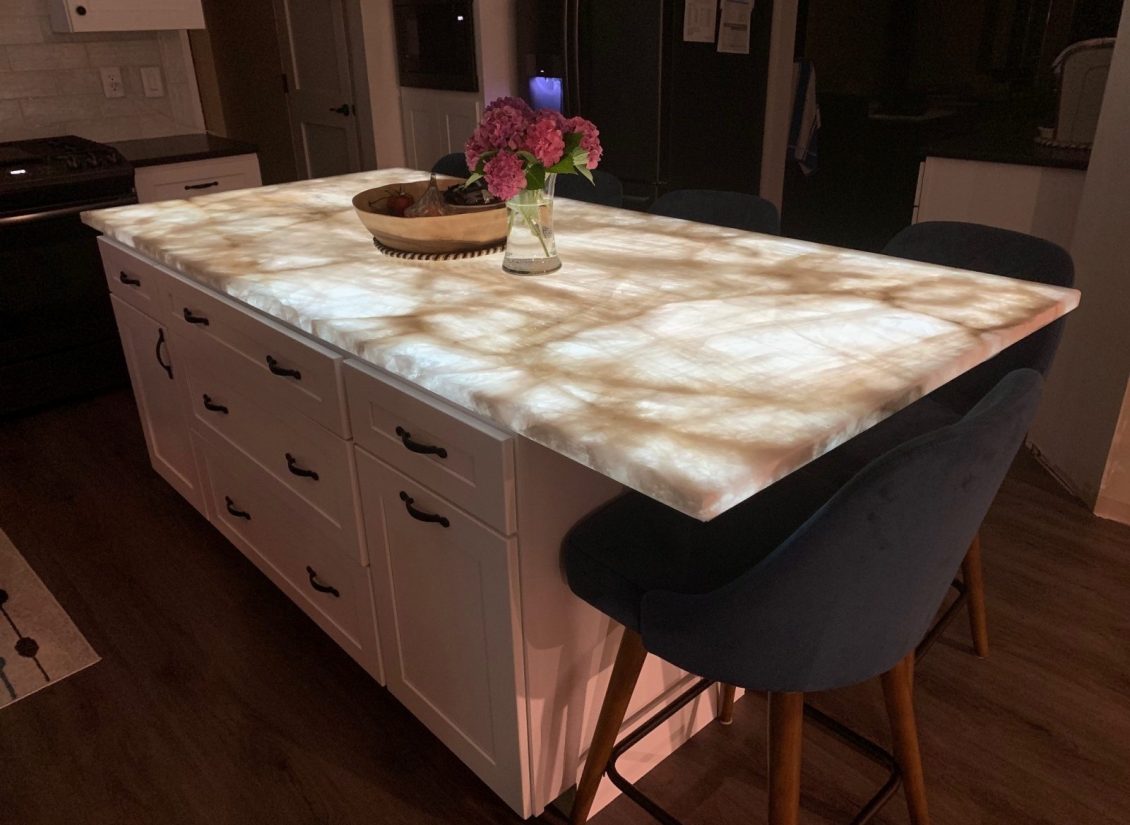 Crystallo Island Top
Backlit Crystallo Quartzite island top in our Classic Media White Light Tape®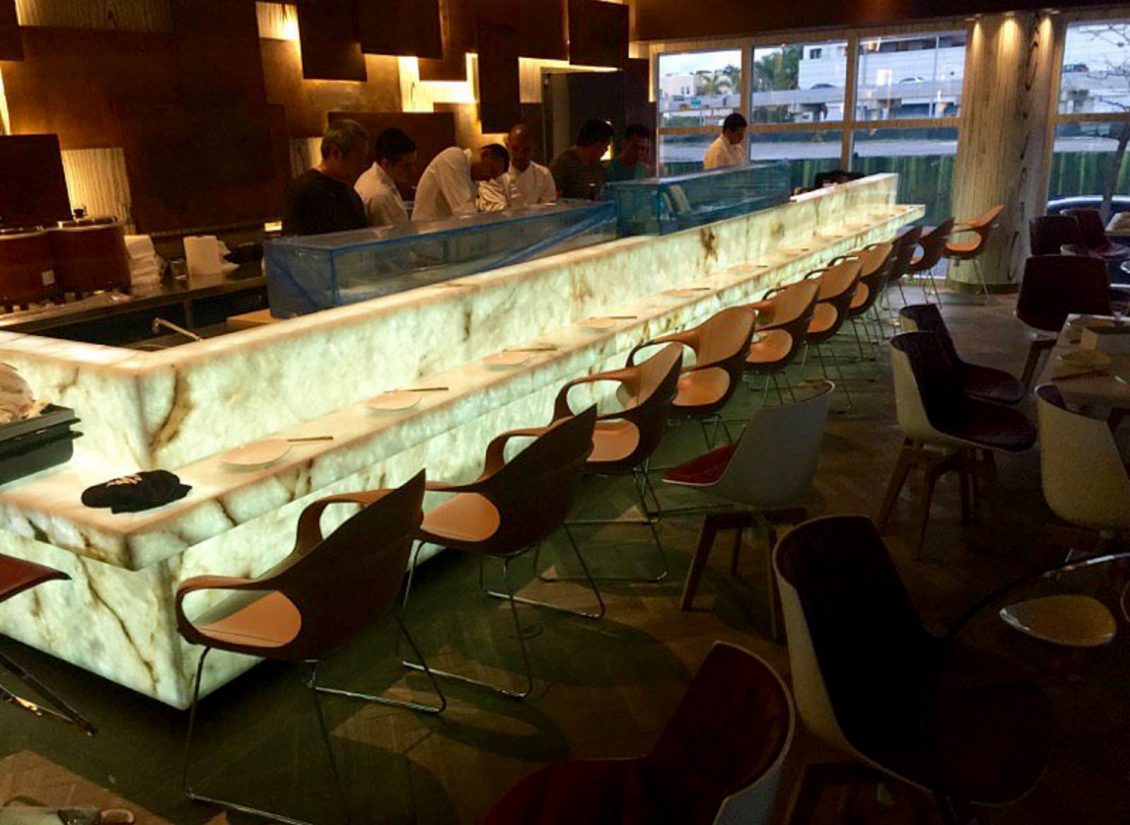 Soho Sushi Bar
Media White Light Tape panels for this upscale sushi bar and restaurant under onyx.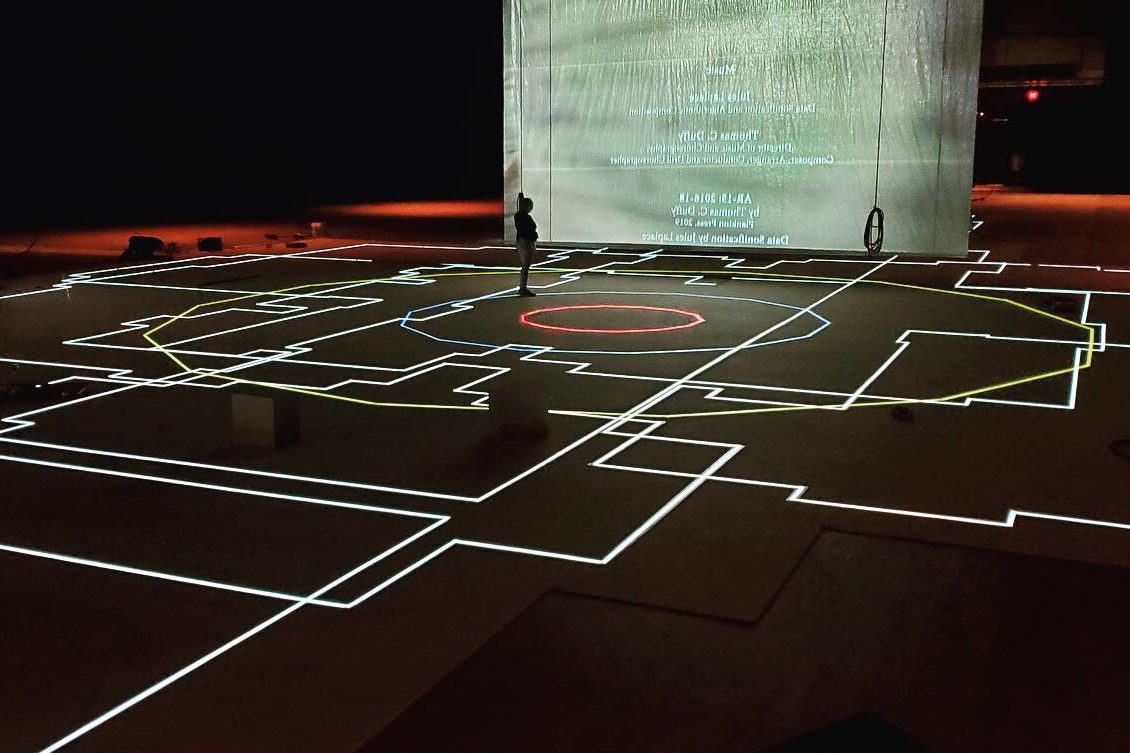 Drill Exhibit - Park Avenue Armory
This mesmerizing work of art was created by world renowned visual artist and videographer, Hito Steyerl, and curated by Andrew Kreps Gallery. 1 inch Yellow, Glacier White, Rich Red, and Purple Light Tape® strips were placed directly on the floor, then covered with our DuraShield protective overlay for temporary floor applications. The colored zones were lit in a specific sequence that timed to the film's message, thanks to our powerful DMX Digital Smart Drivers™. A floating floor was built to allow all wiring and connection points to be hidden, creating a completely flat and seamless light effect.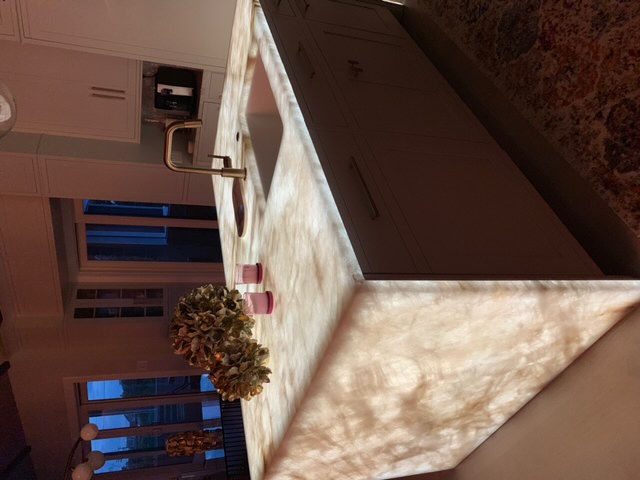 Quartz Island - Cole Brothers
Glacier White Light Tape under this Quartz counter with seamless waterfall edges.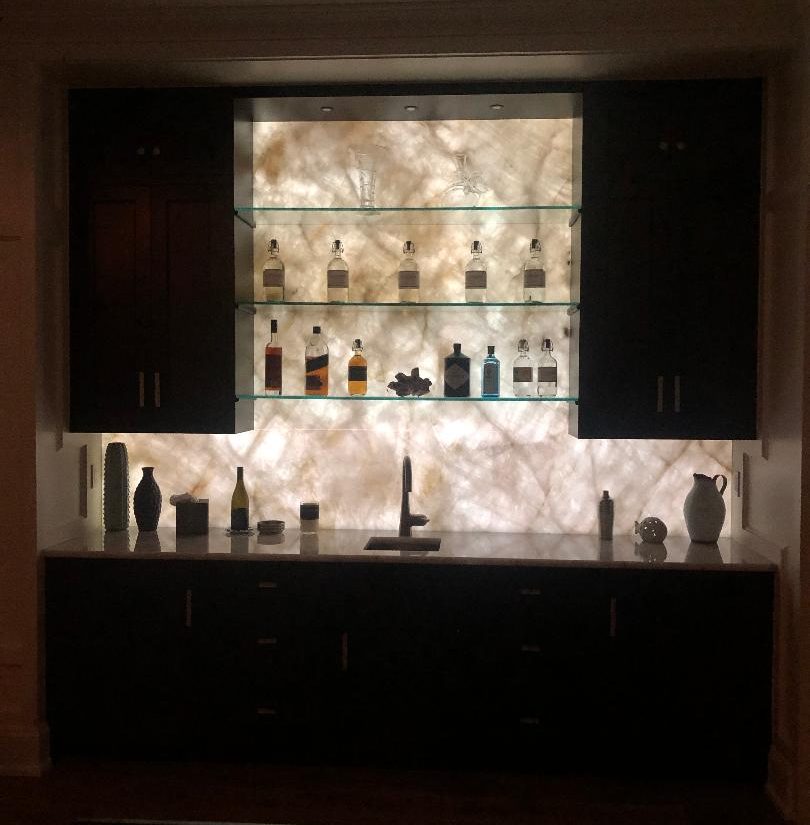 Cristallo Quartz Home Bar Back Wall
Glacier White Light Tape behind Cristallo Quartzite vertically mounted for this beautiful home bar.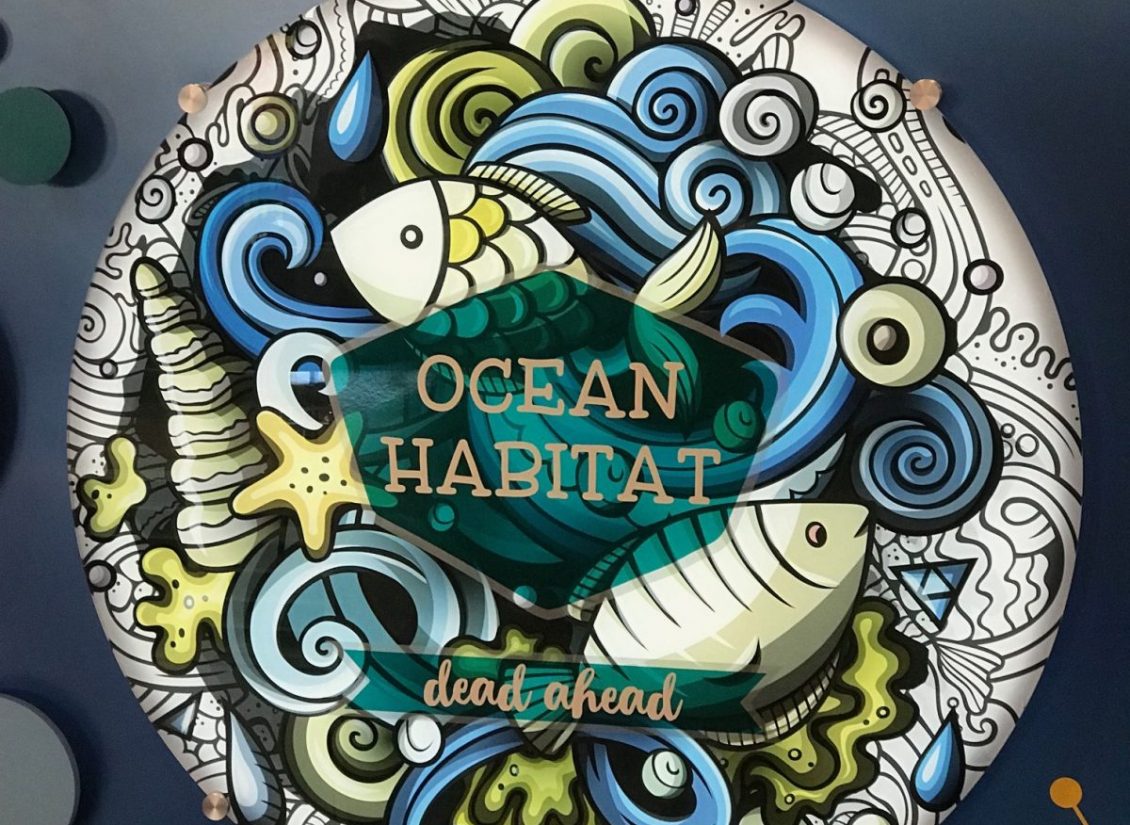 Orafol America's Exhibit
Glacier White Light Tape tiled together to achieve a seamless 35" circle cut with our laser machine.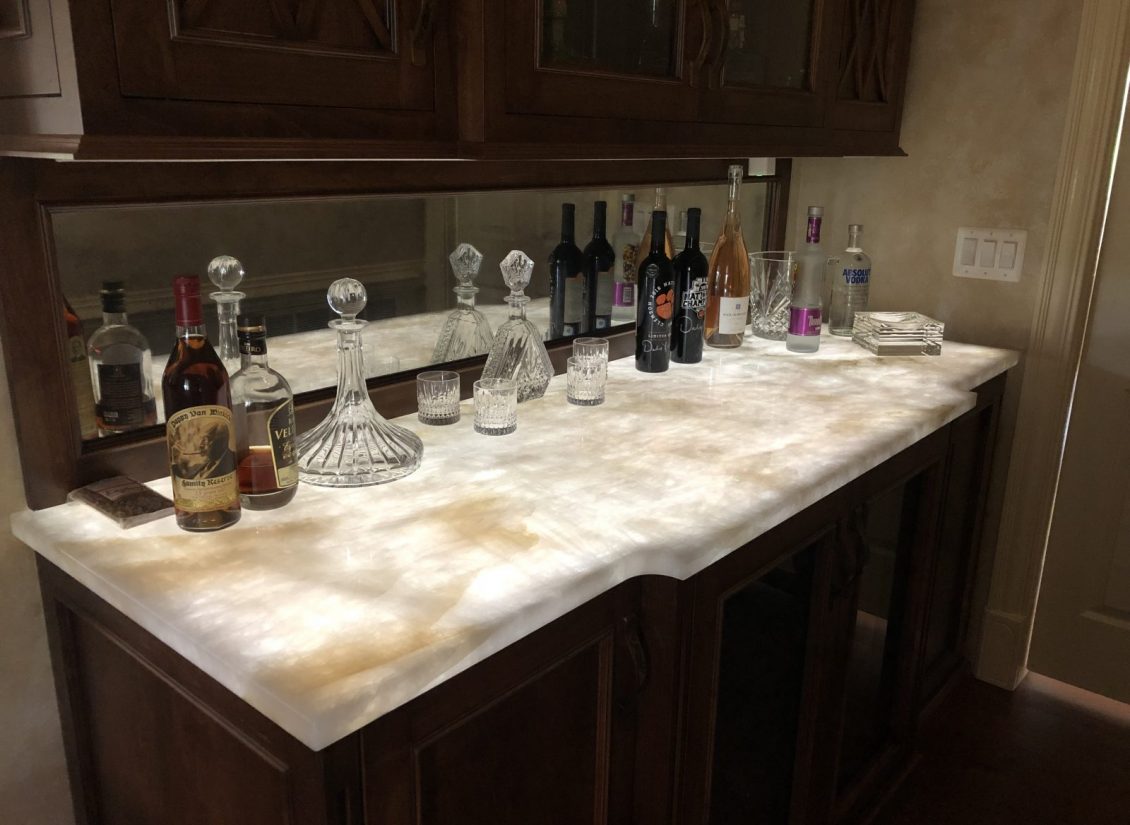 Quartzite Bar Top
Our Glacier White Light Tape under Quartzite for a custom home bar top.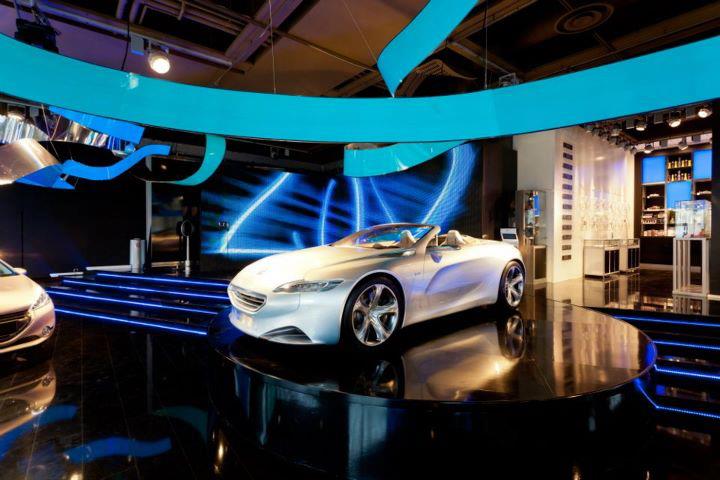 Peugeot launch - France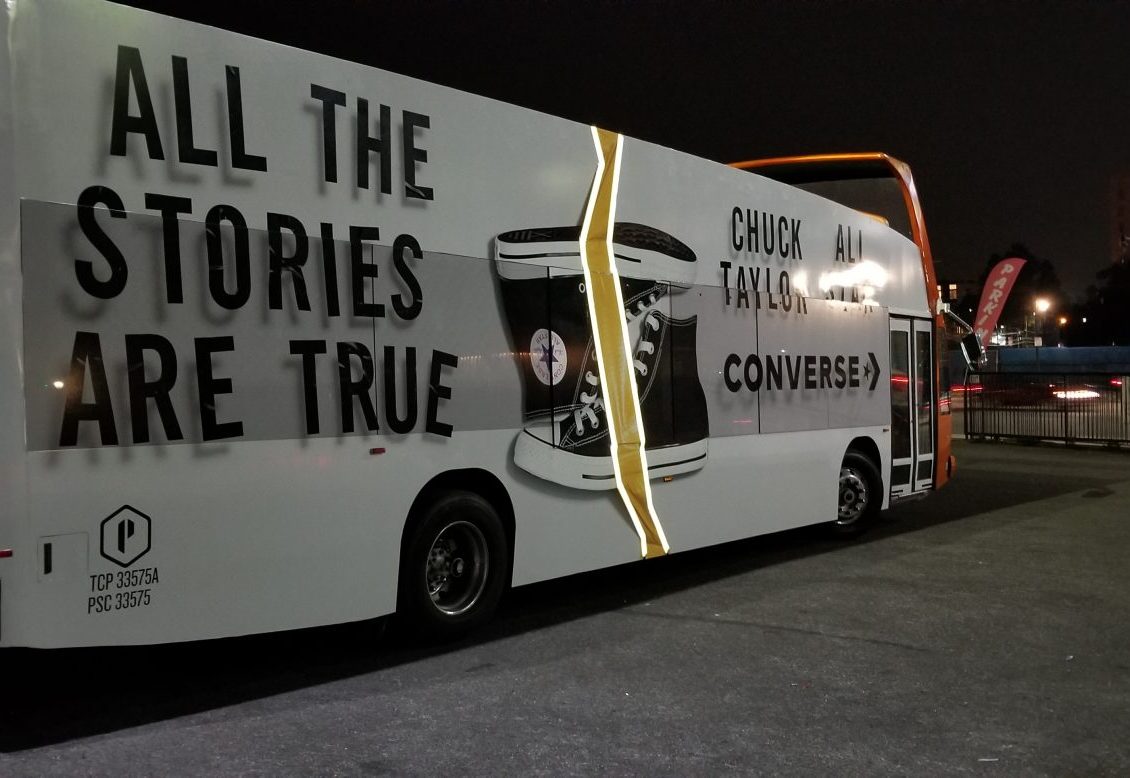 Converse Bus - Los Angeles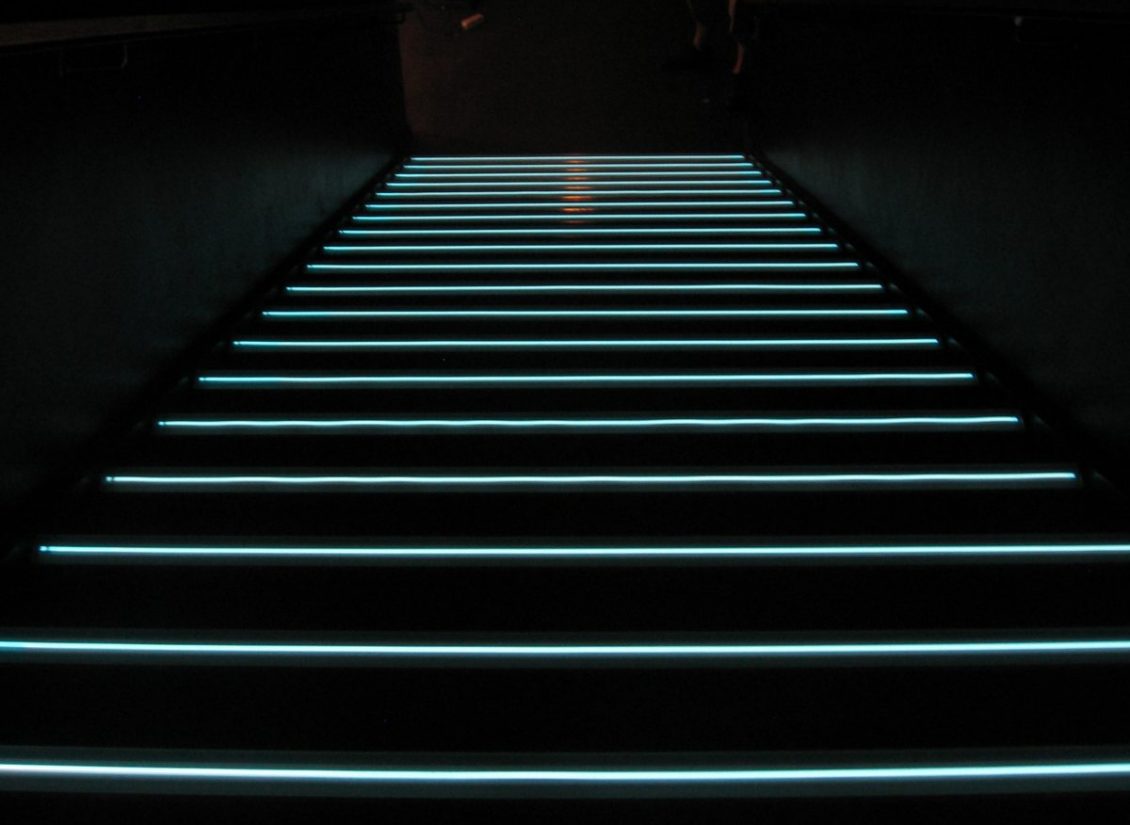 Soren Staircase - Denmark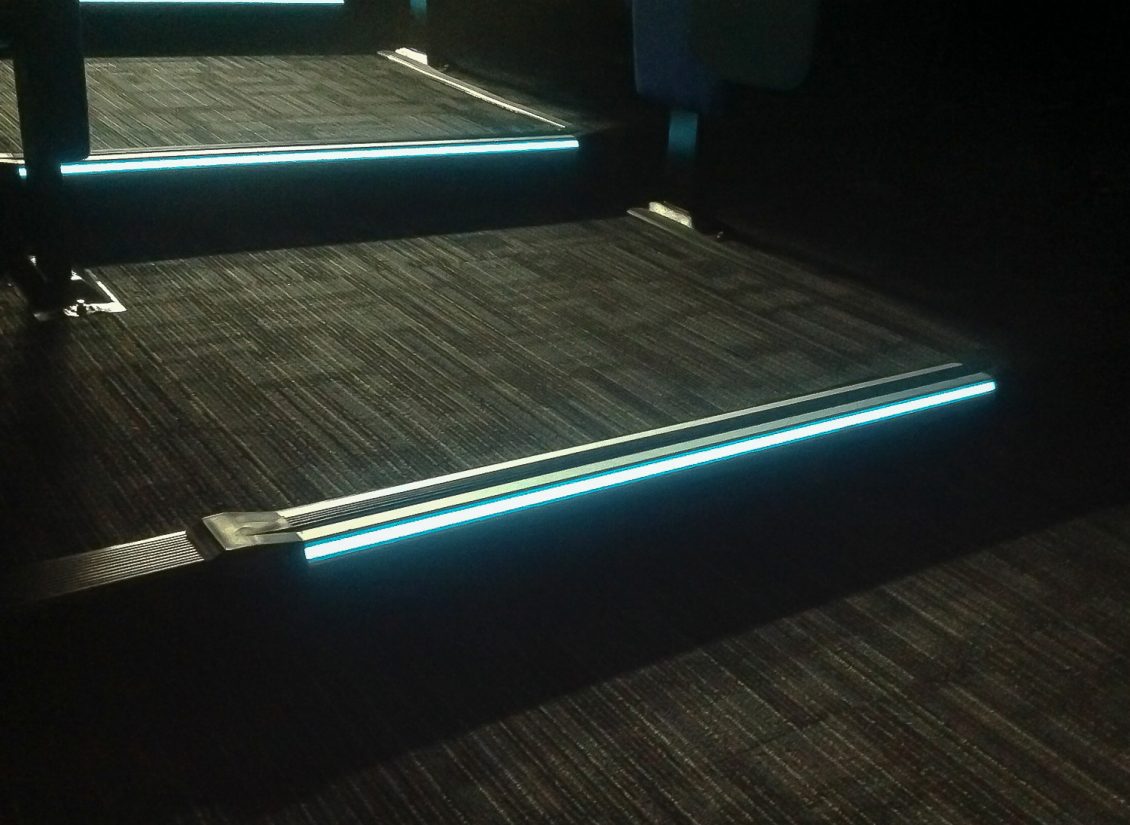 Universidad Autonoma - Colombia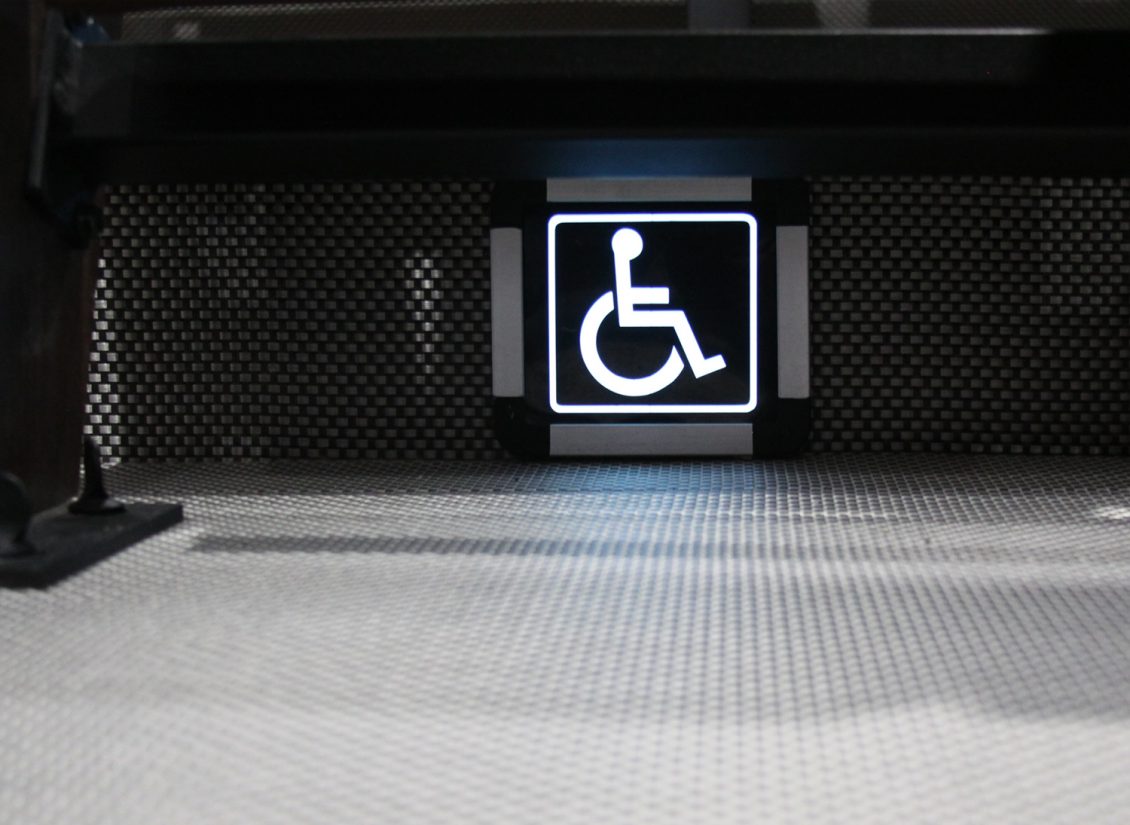 Universidad El Rosario - Colombia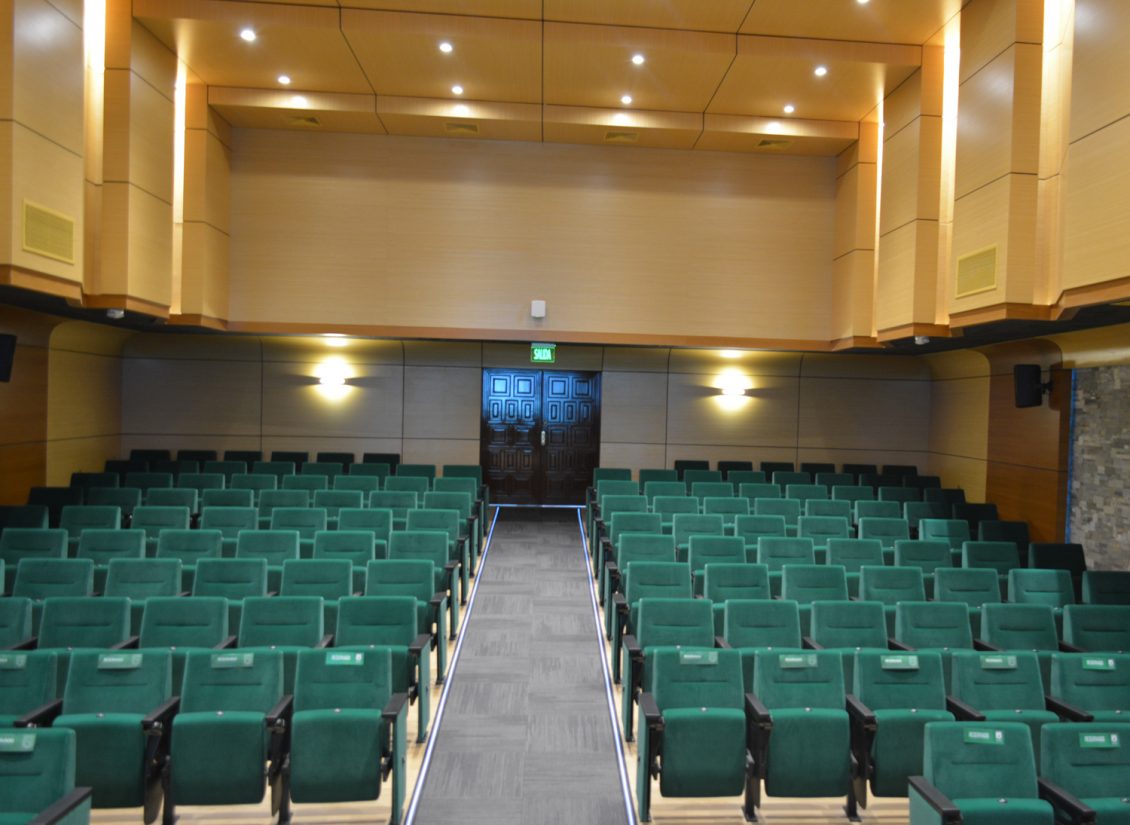 Universidad La Gran Colombia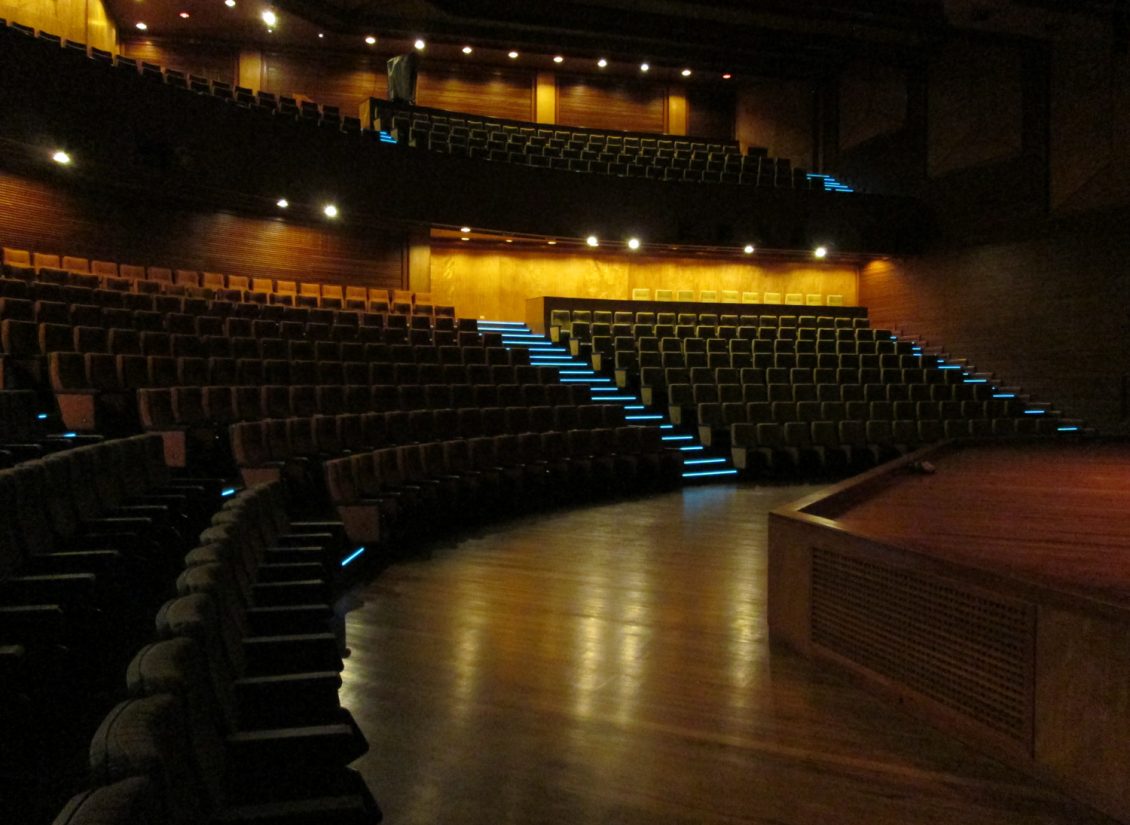 Universidad Javerniana Cali - Colombia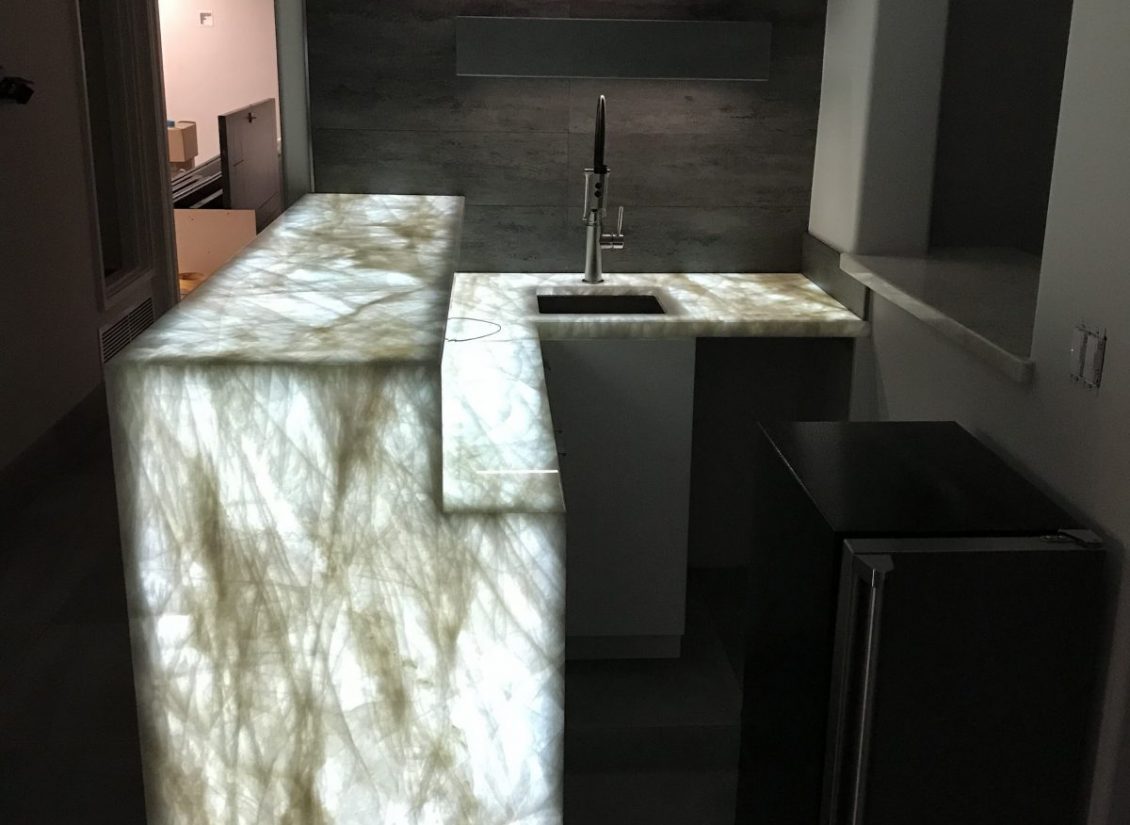 Quartzite Private Home Bar
Glacier White Light Tape® Panels were used in this stunning private bar installation under quartzite counters courtesy of Bluefire Home Audio.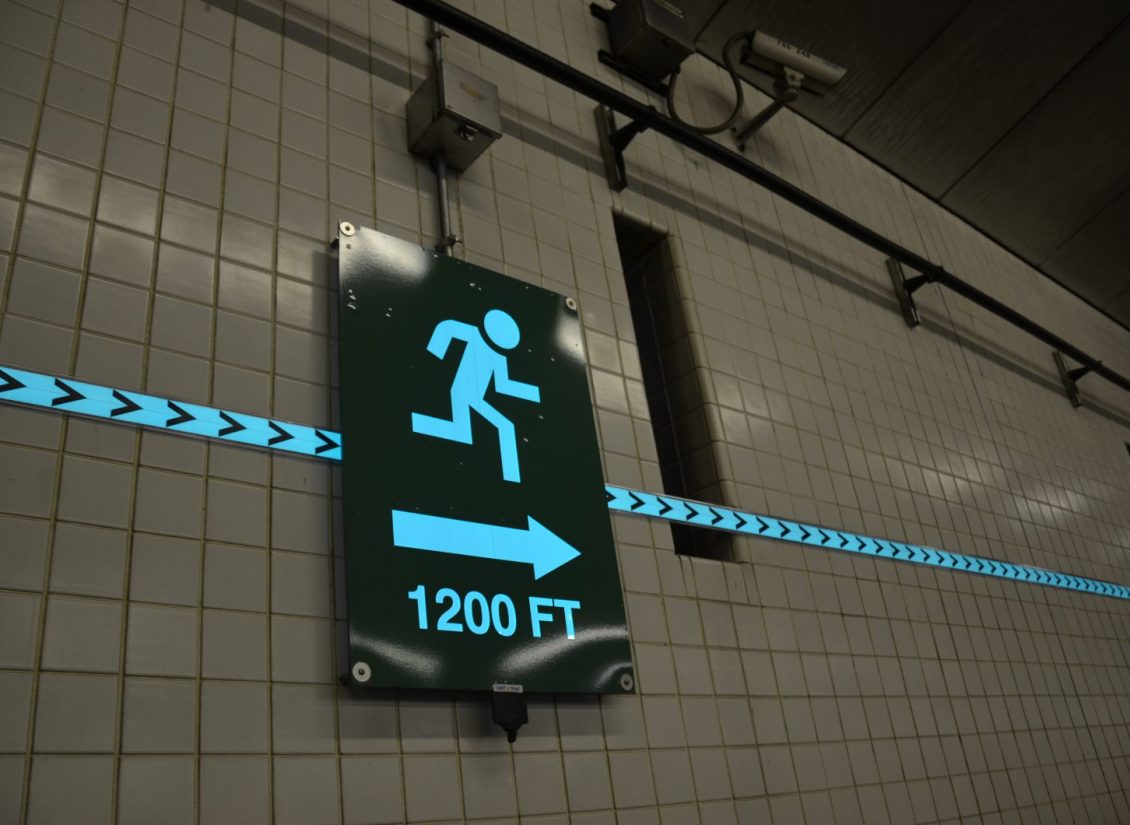 Washington, DC Tunnel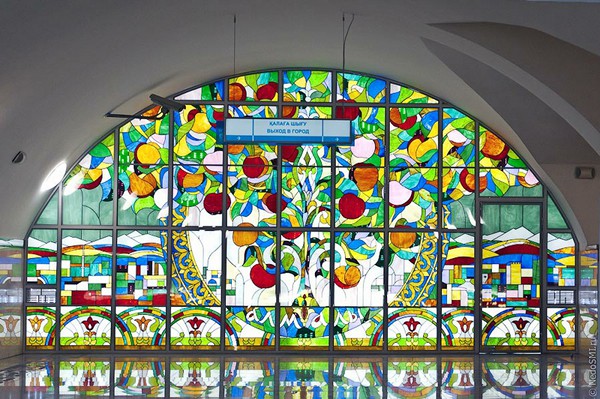 Kazakhstan's Almaty Subway Station
Media White Light Tape® panels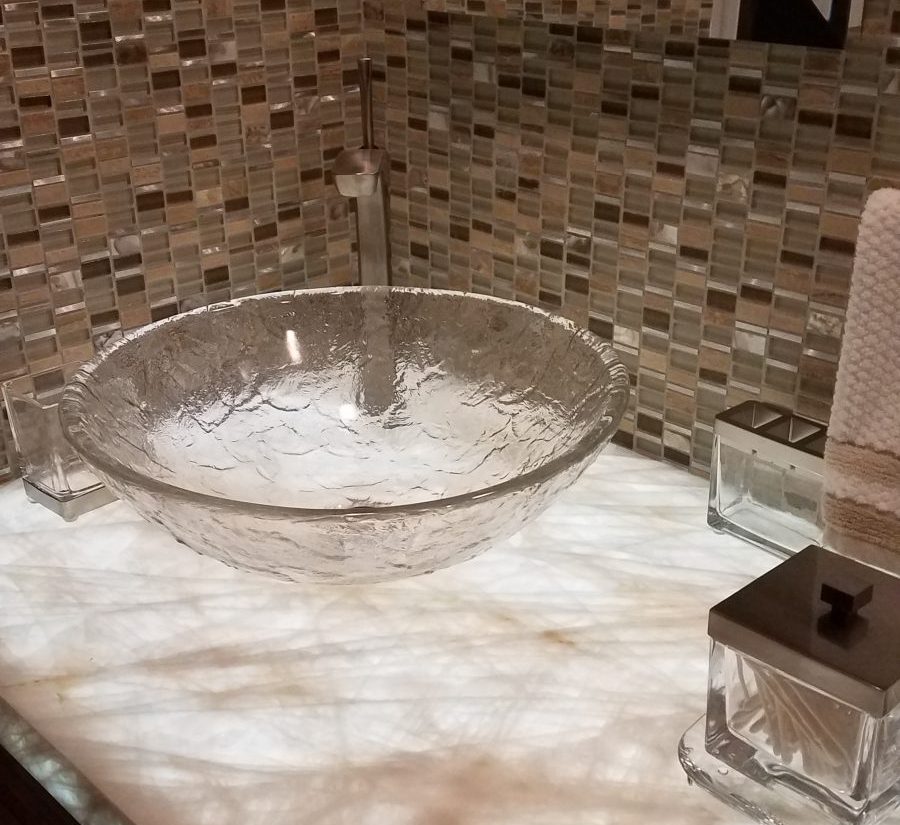 Bathroom Vanity
Glacier White Light Tape® under Cristalo Quartzite for a residential home in Florida. Installation and stone was provided by Jupiter Granite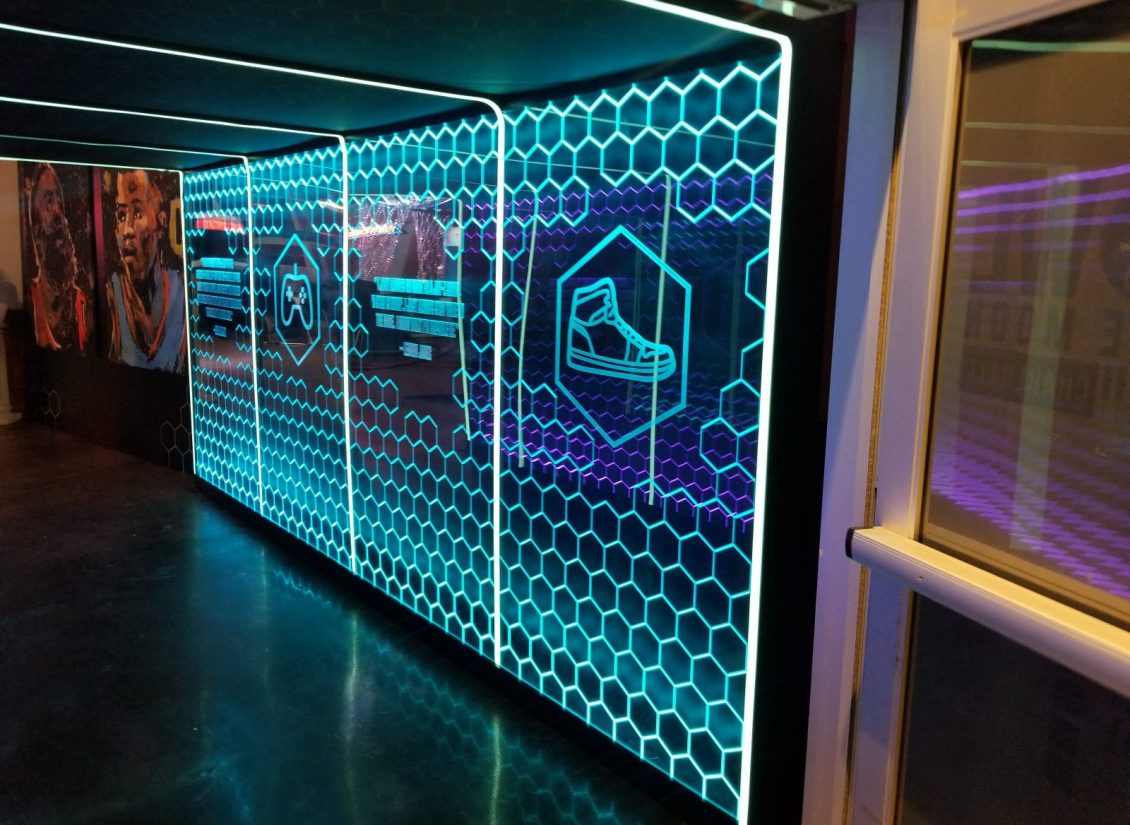 2018 NBA All Star Weekend
1" Strips of Light Tape utilised to compliment this dramatic fan entrance tunnel, Perfectly executed by T8 Exhibits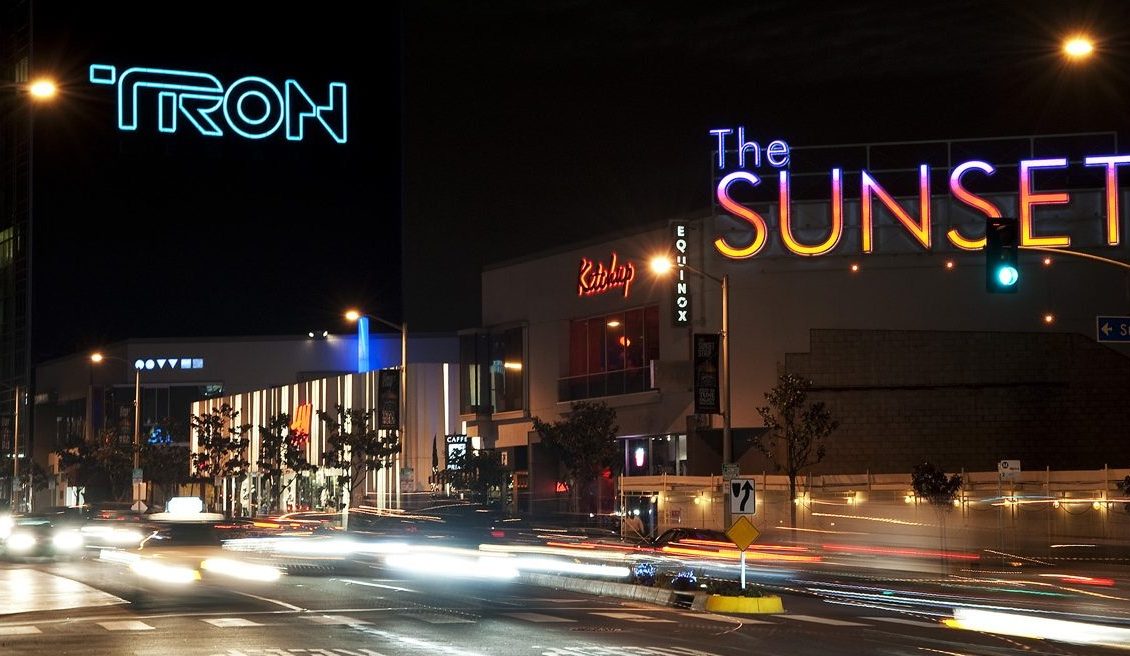 Tron Billboard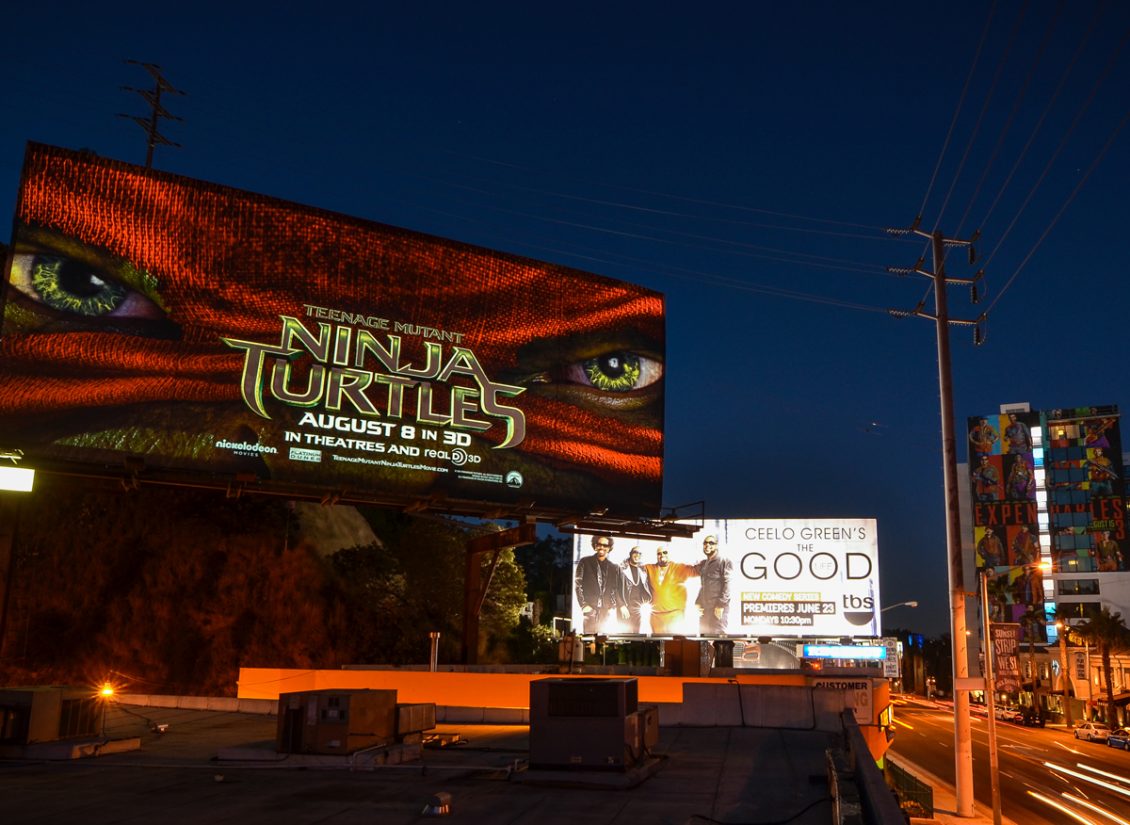 Ninja Turtles Billboard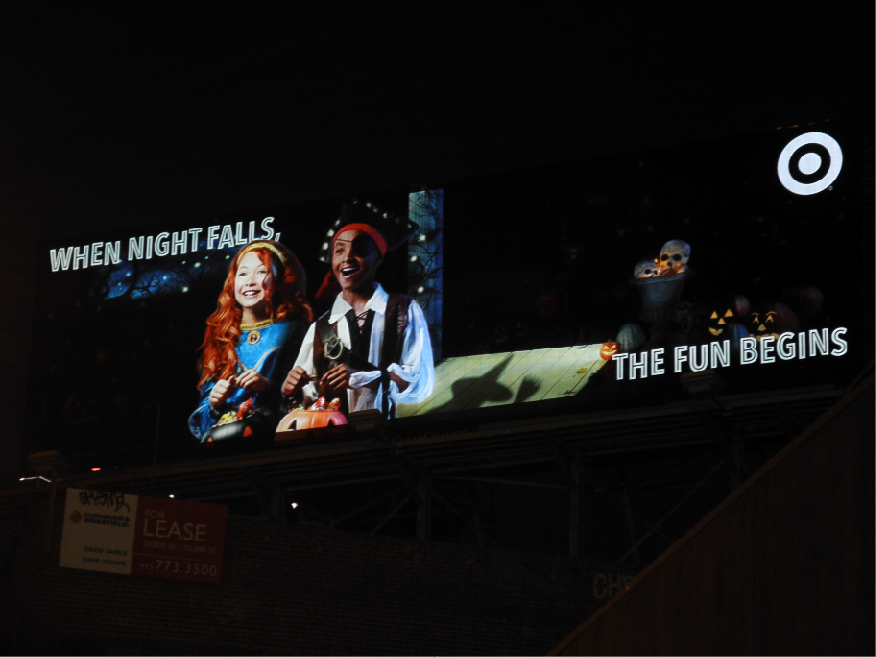 Target Billboard
In collaboration with Circle Graphics.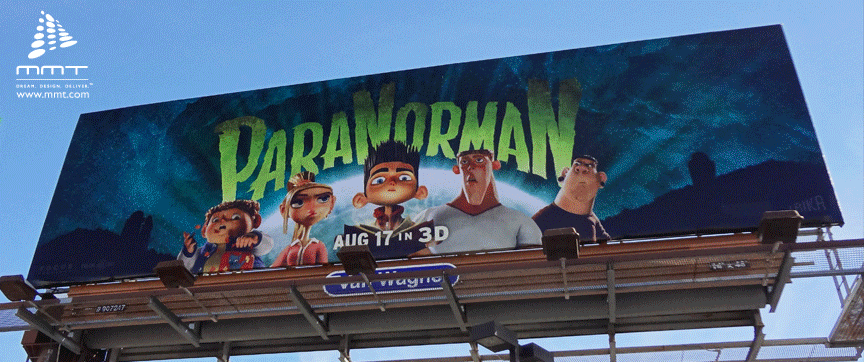 Paranorman - Billboard
In collaboration with Circle Graphics.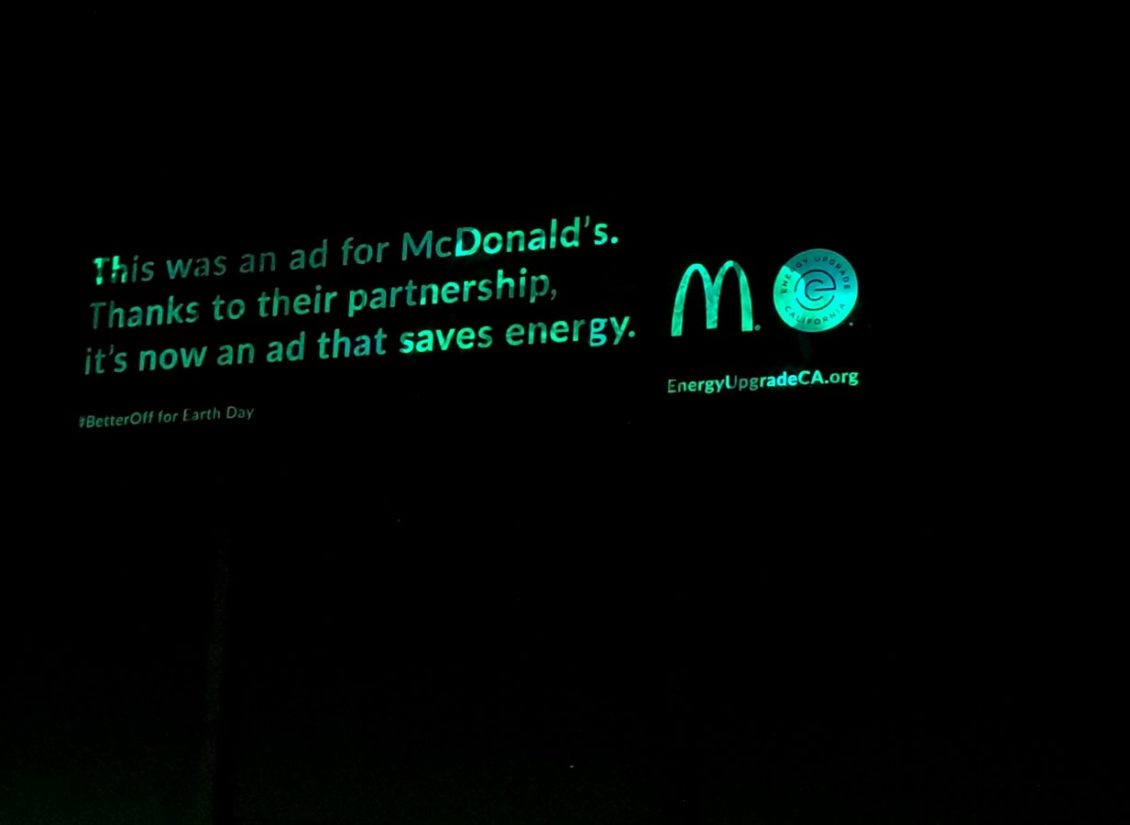 McDonalds - Earth Day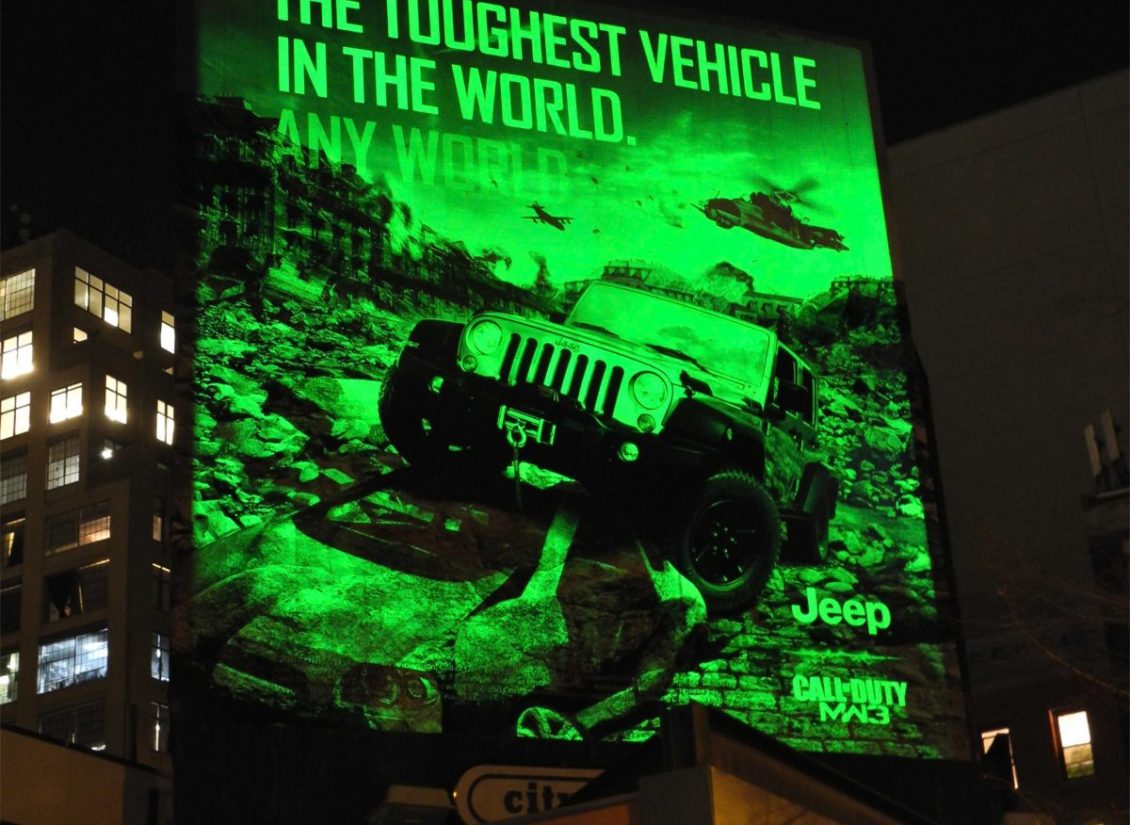 Jeep- Billboard
Day/night execution in collaboration with Circle Graphics.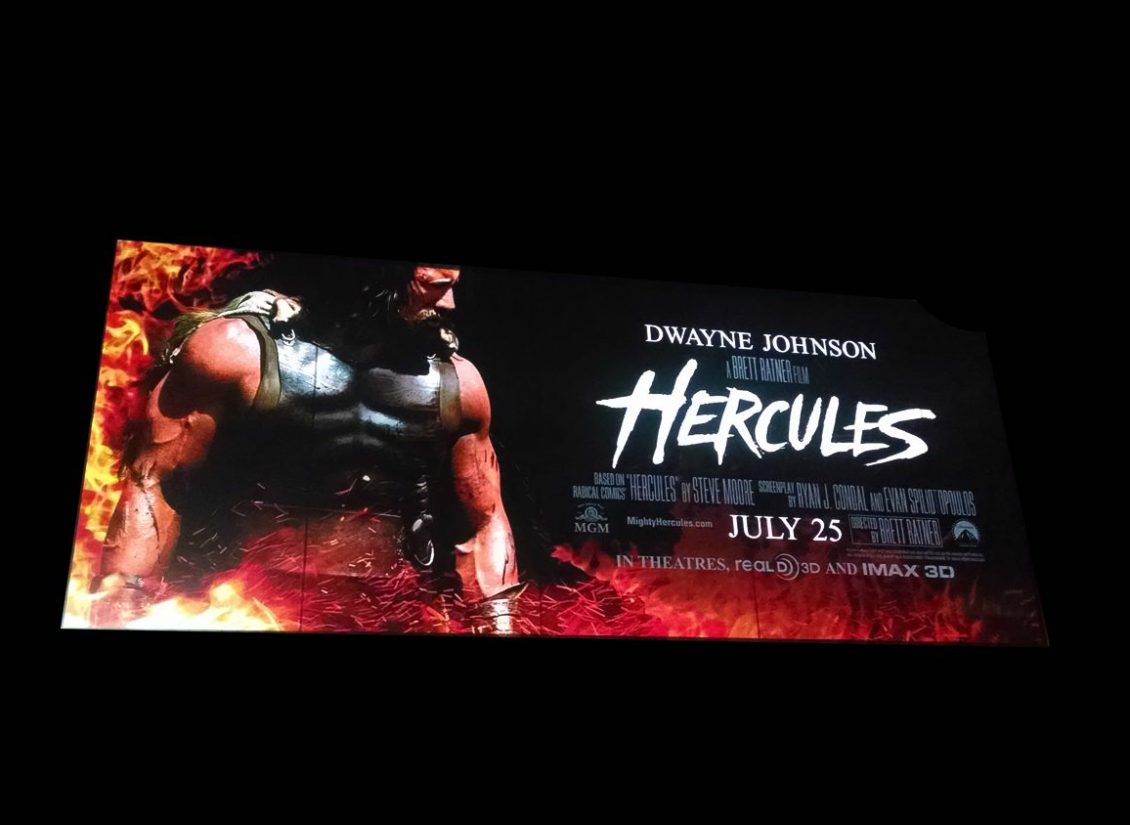 Hercules Billboard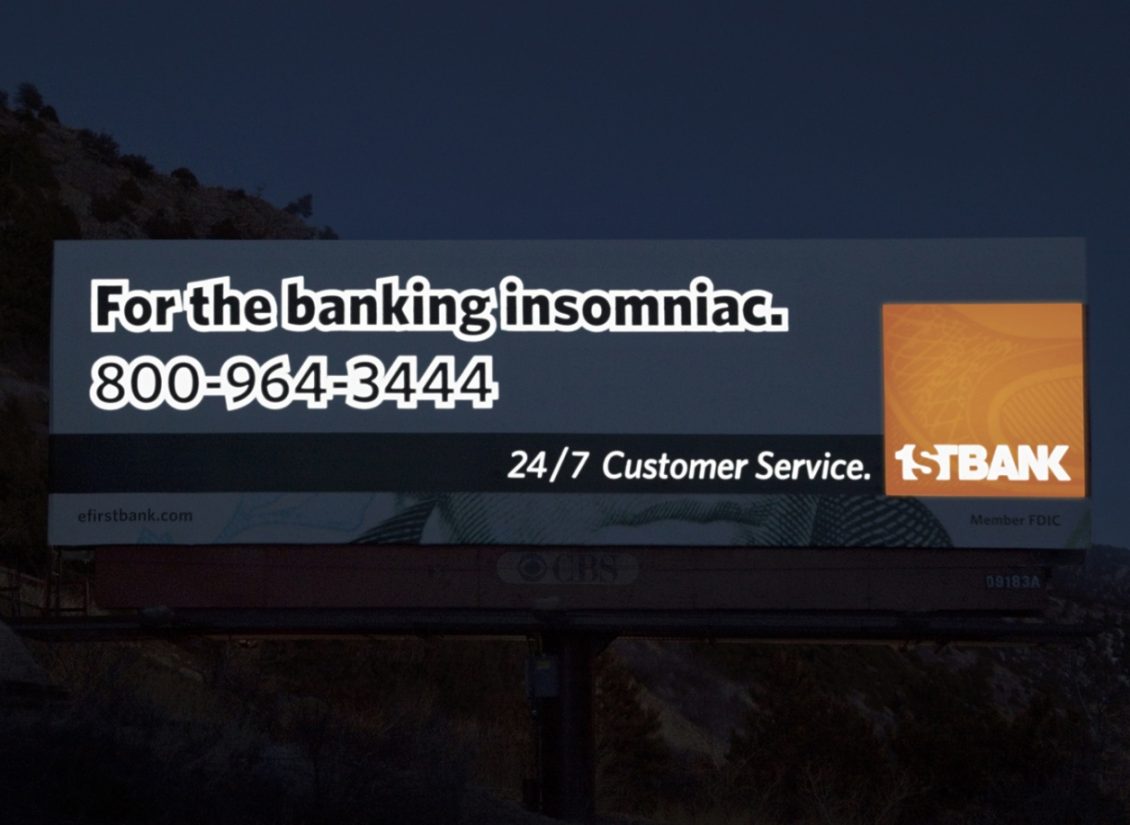 First Bank - Insomniac Billboard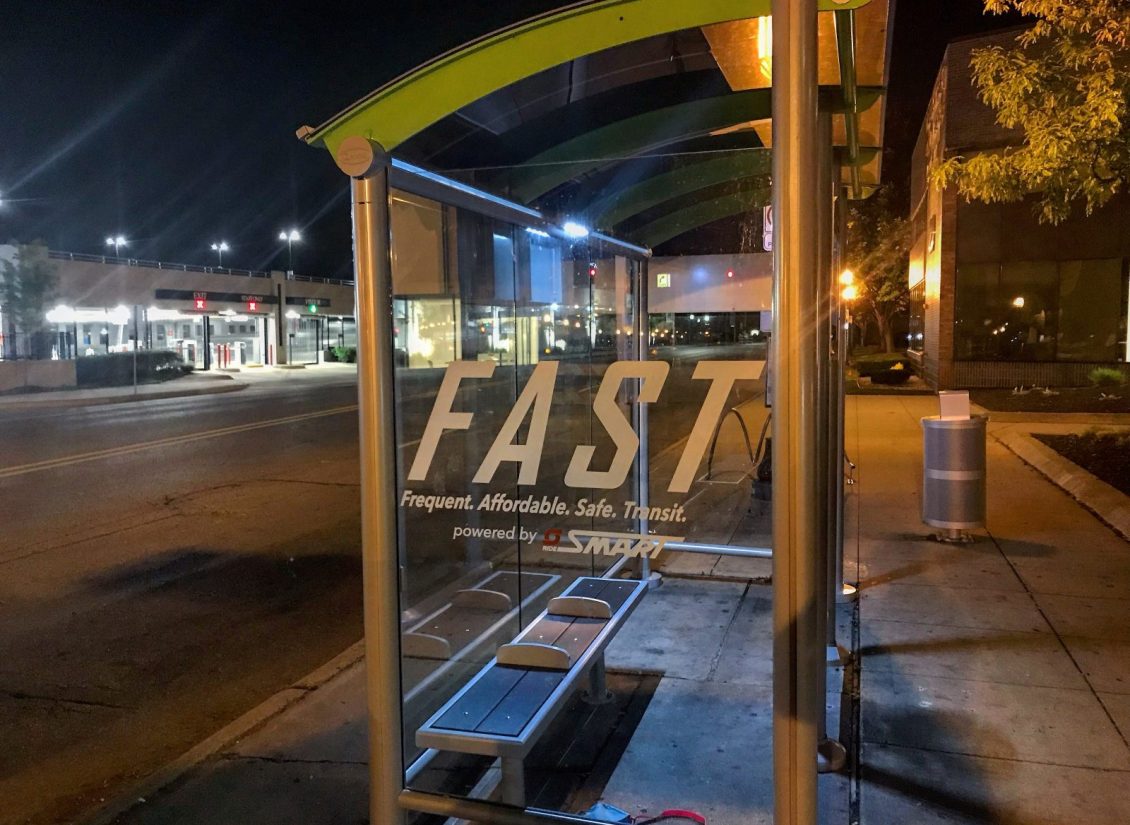 Bus Shelter - Michigan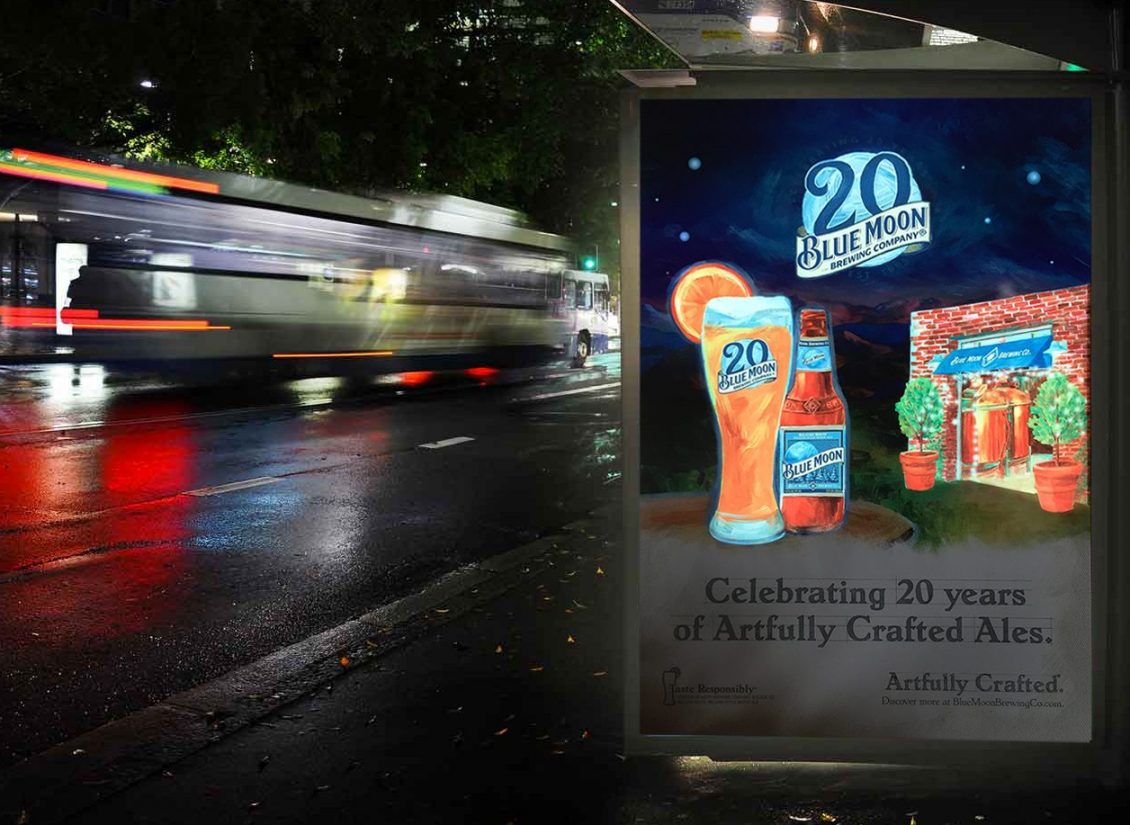 Bus Shelter - Chicago
In collaboration with Circle Graphics.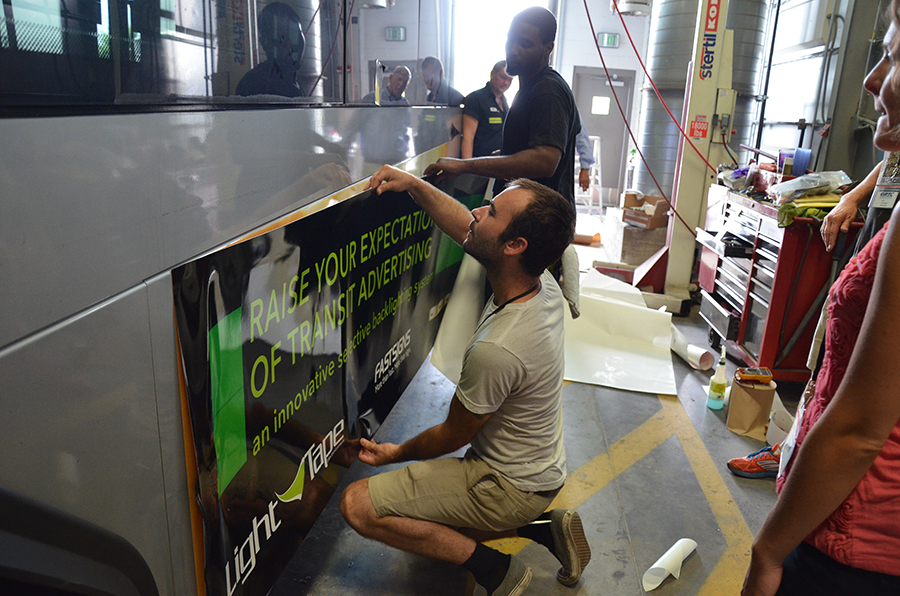 Greater Richmond Transit - Virginia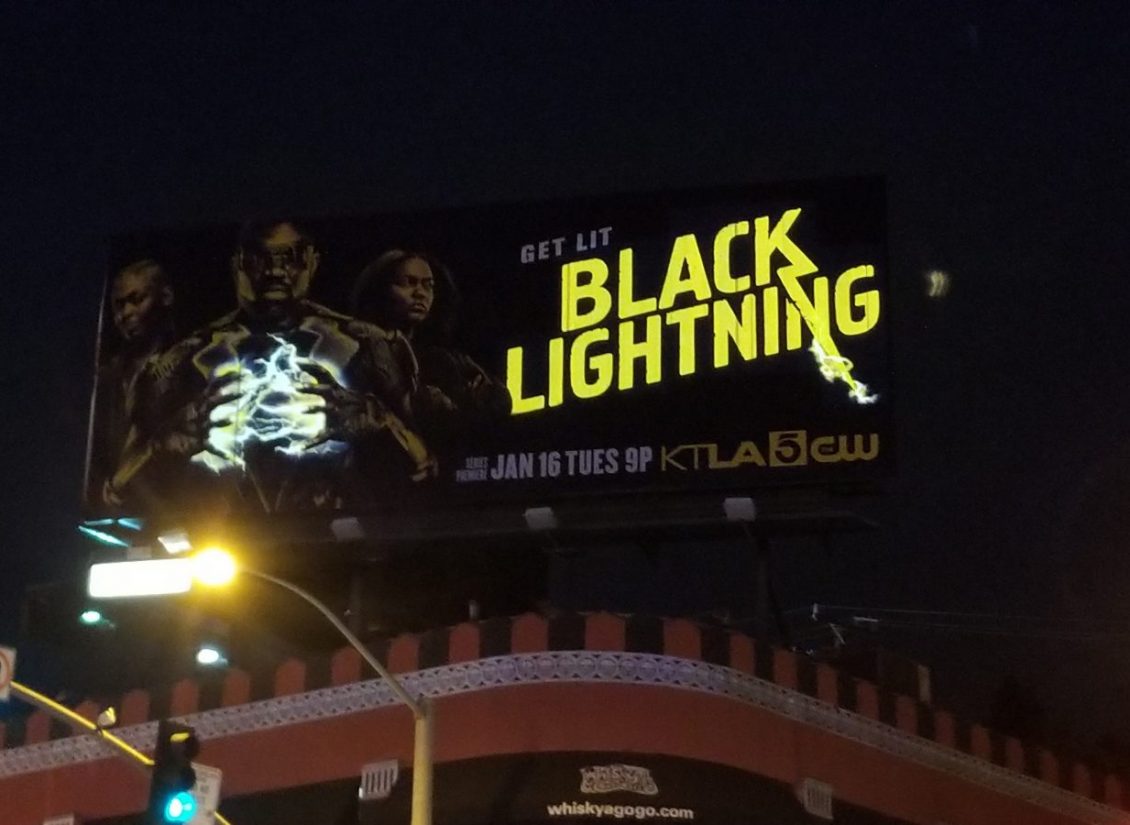 Black Lightning Billboard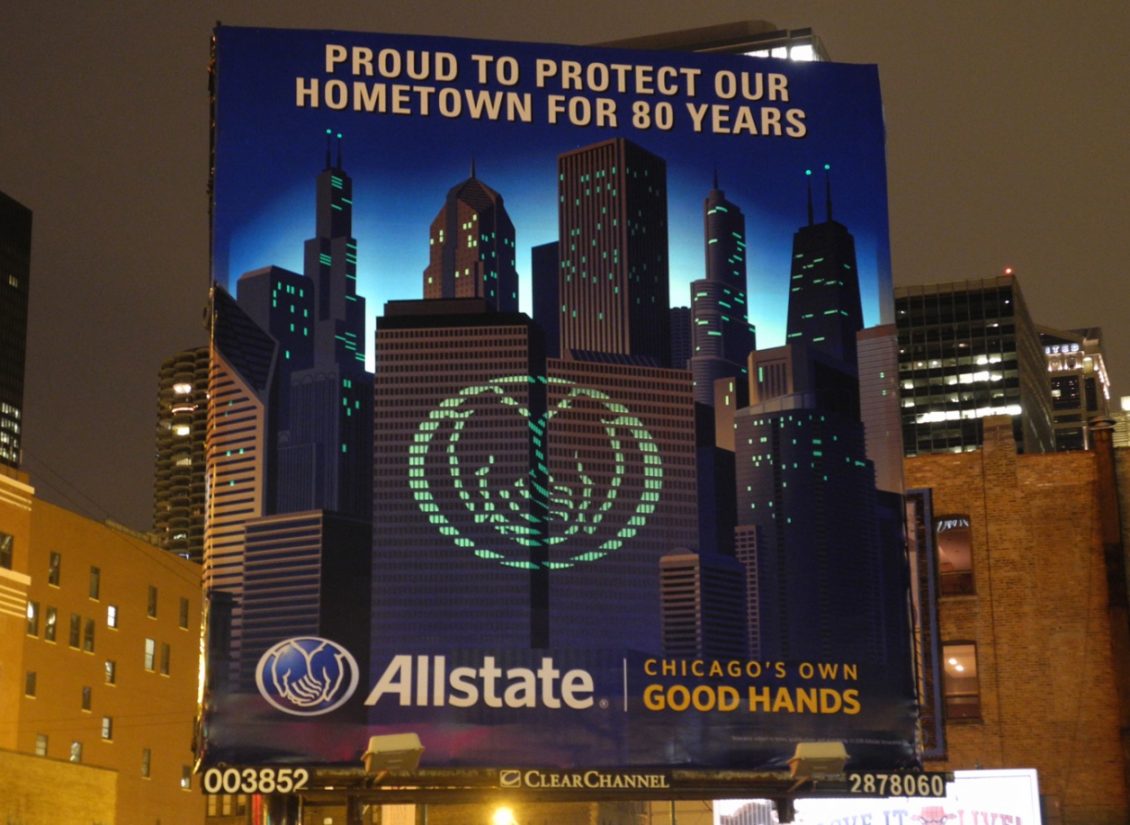 Allstate Billboard
In collaboration with Circle Graphics.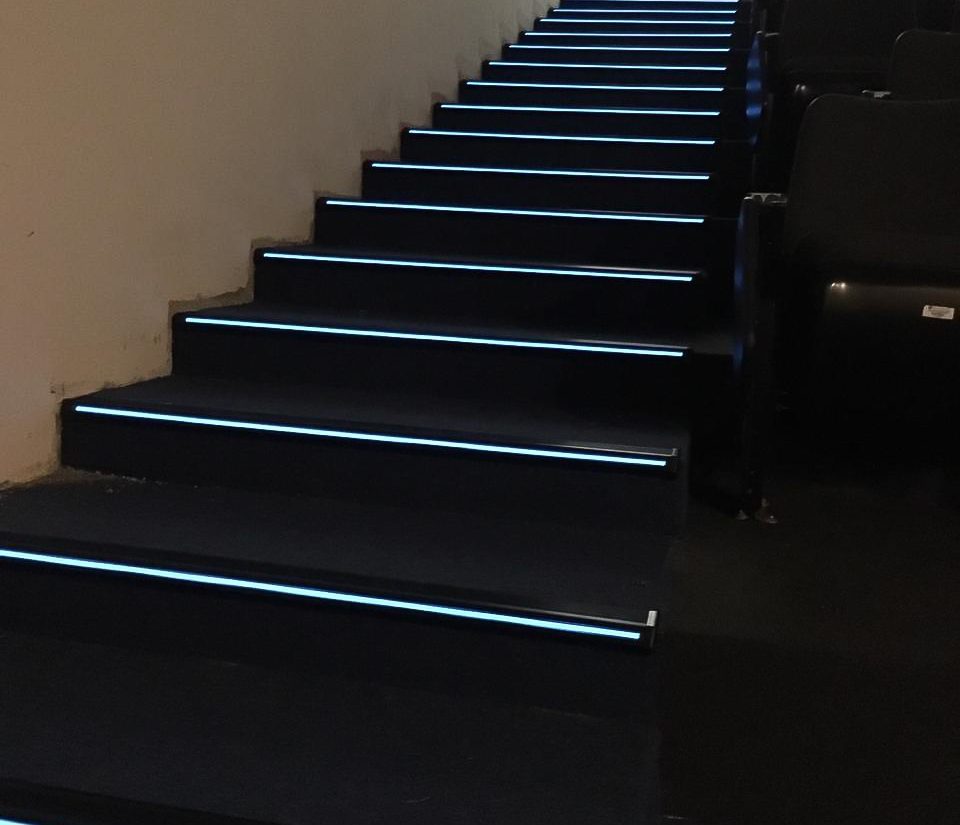 Jaime Michelsen Uribe Auditorium - Colombia
Politécnico Grancolombiano University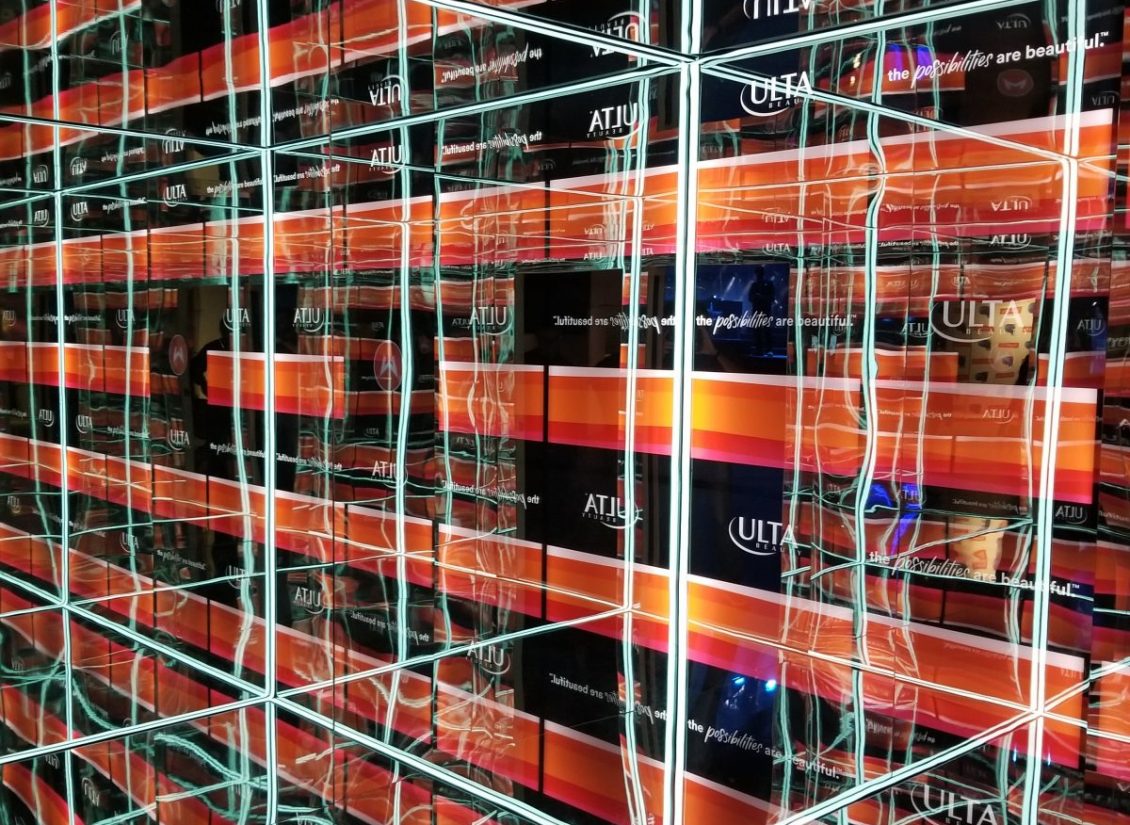 Accent Lighting - T8 Exhibits
Ulta Beauty, Infinity Room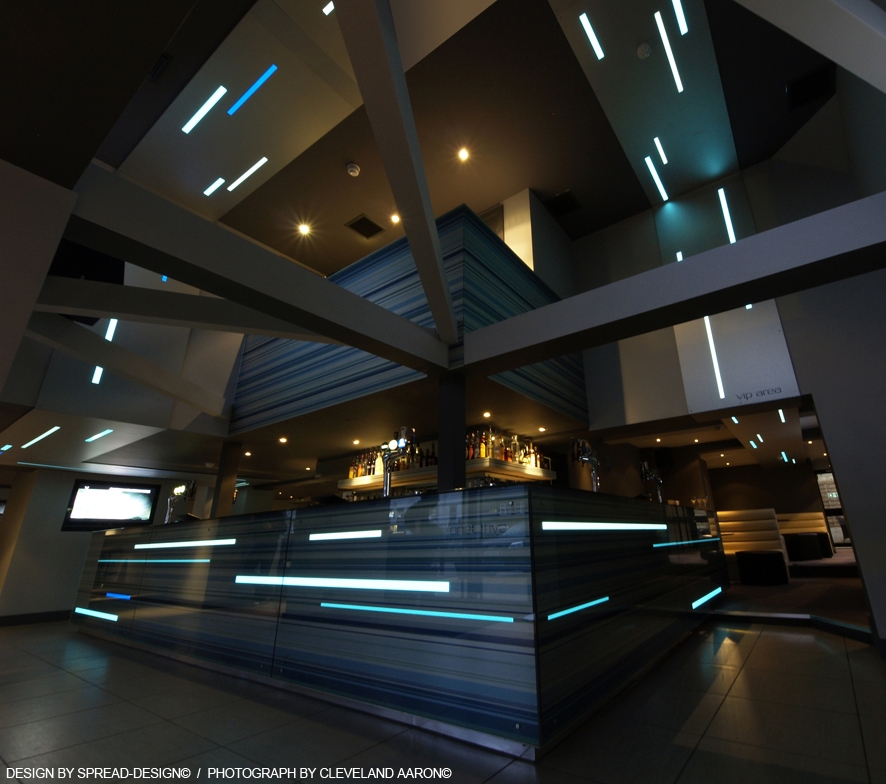 Accent Lighting - Bar 195
Fantastic lighting designed for Club 195, Epping High St, London.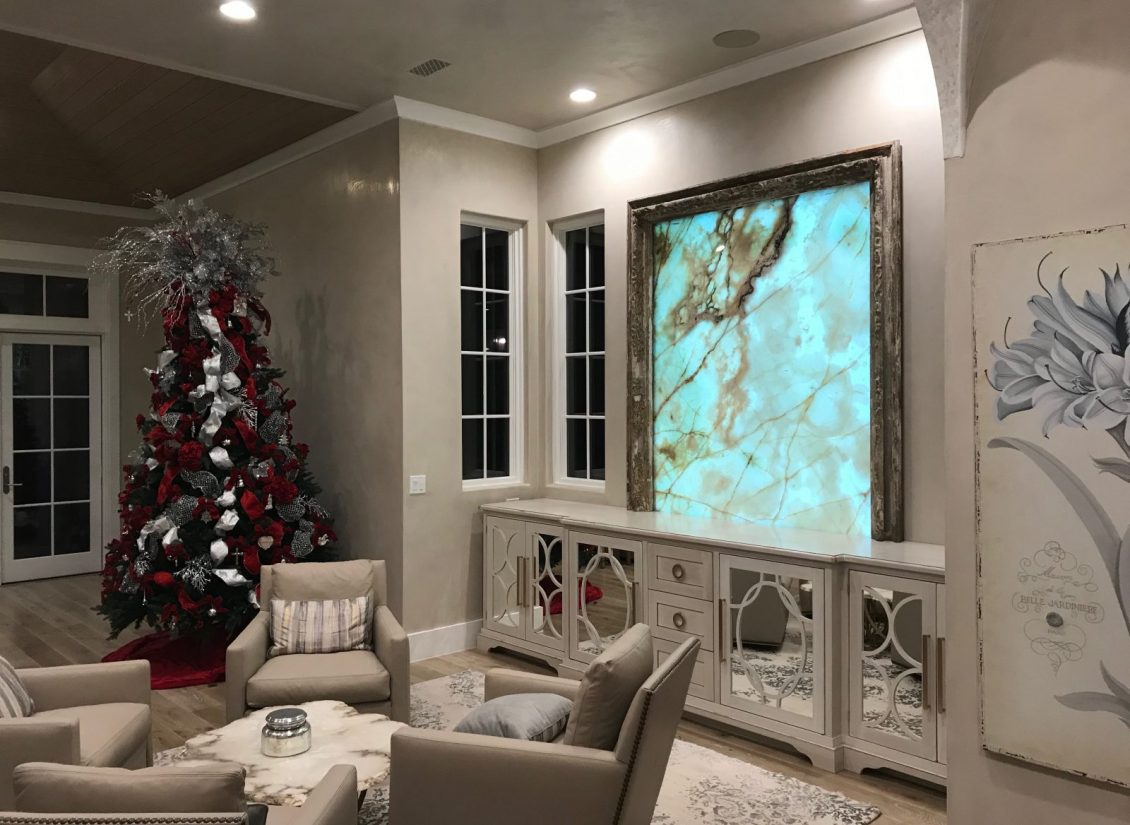 Onyx Backlighting - The Iron Grove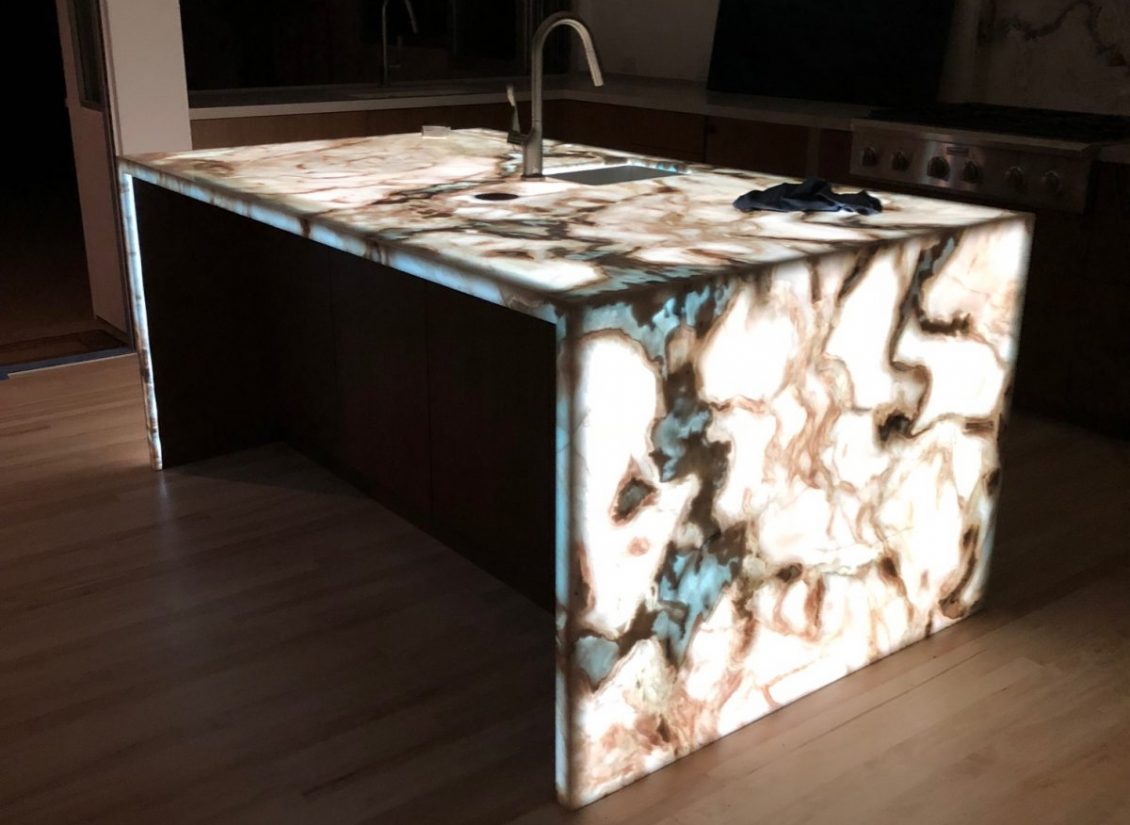 Backlit Crystallo Quartzite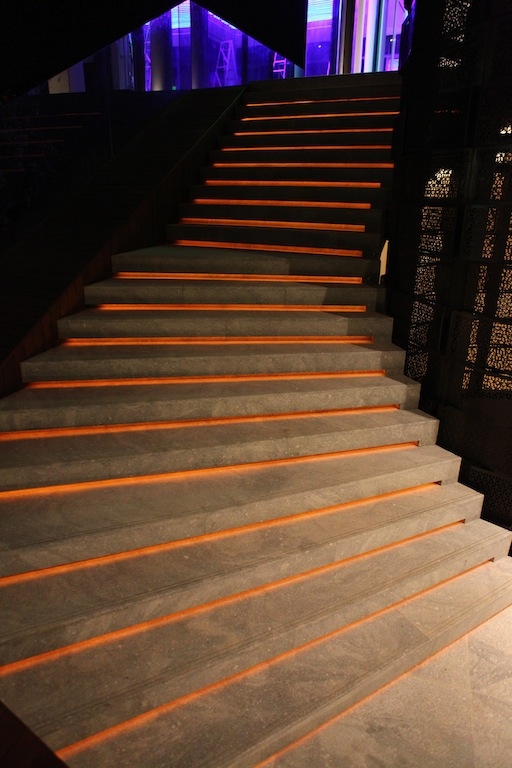 Concrete Staircase Lighting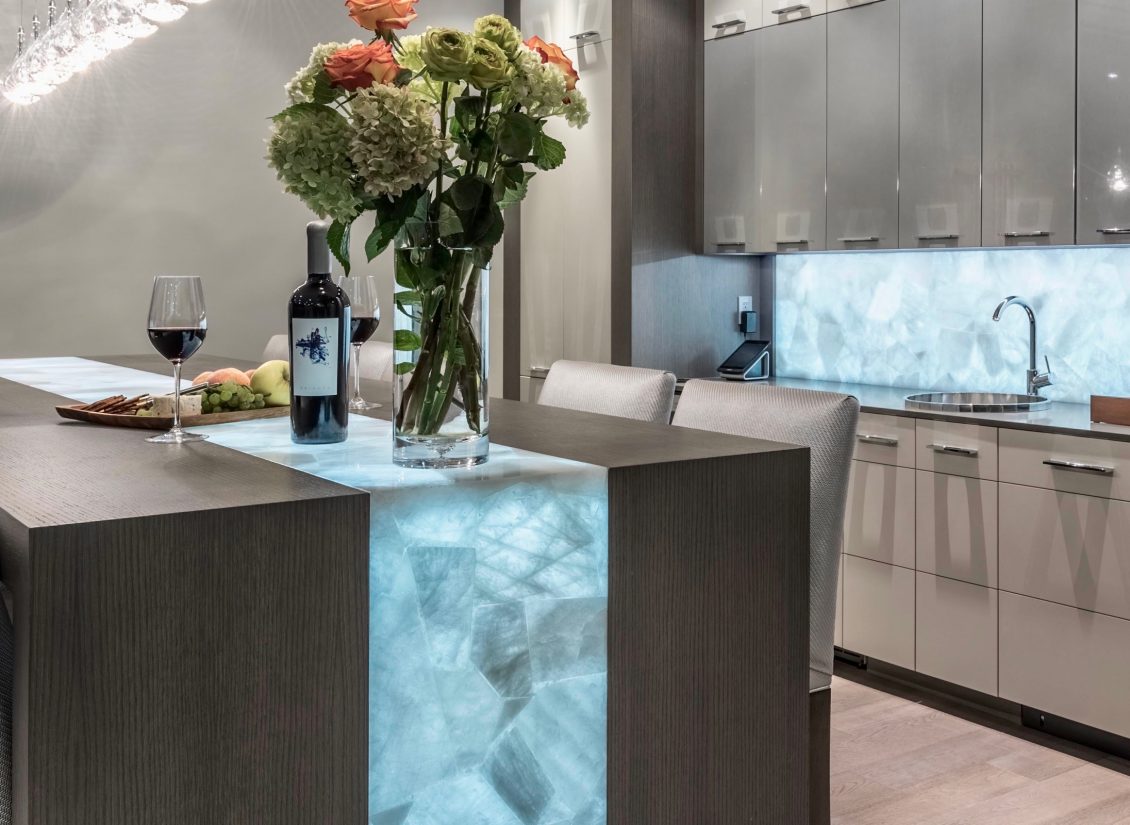 Quartz Backlighting - Bercum Builders
While looking for the perfect way to bring our client's vision to reality, Light Tape® was sourced as the product of choice. Backlighting with Light Tape® brought the hidden details of the bar and backsplash to life. The light captures and highlights the colours and layers that form the stone. When illuminated, the combination of the Light Tape® and translucent stone help create a luxurious focal point for the room. - Bercum Builders.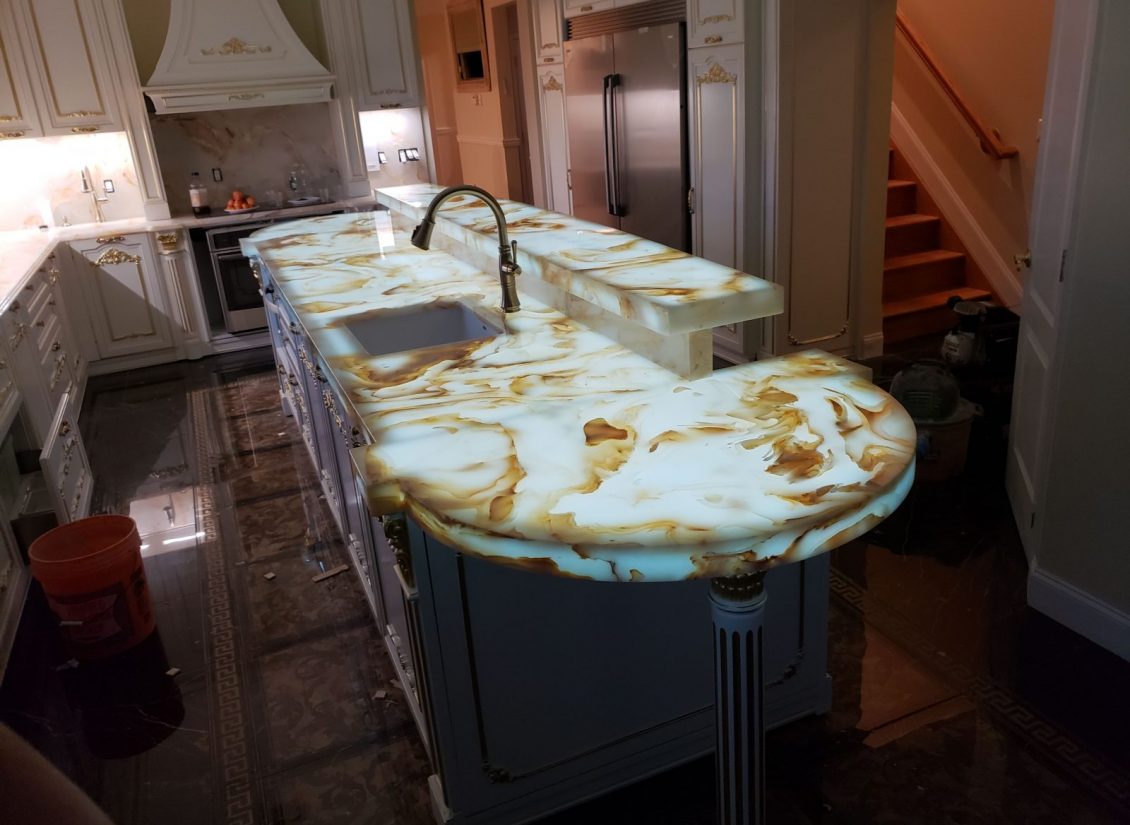 Kitchen Backlighting - New Jersey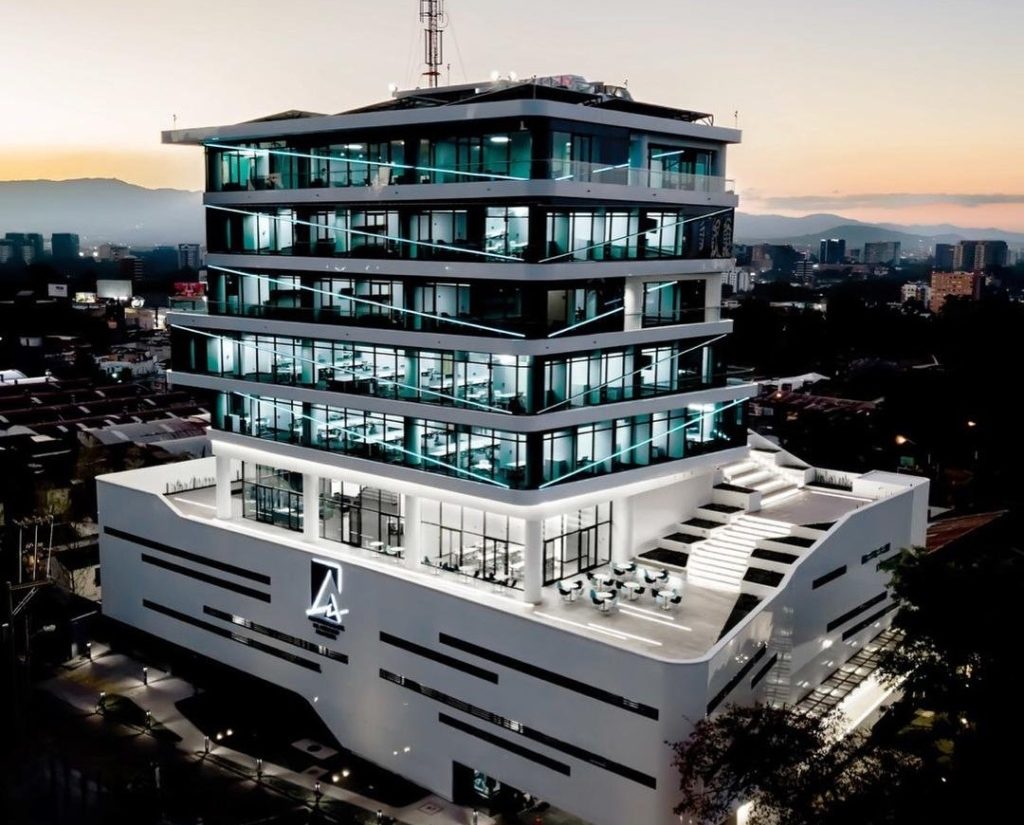 Building Exterior Accent Lighting - Guatemala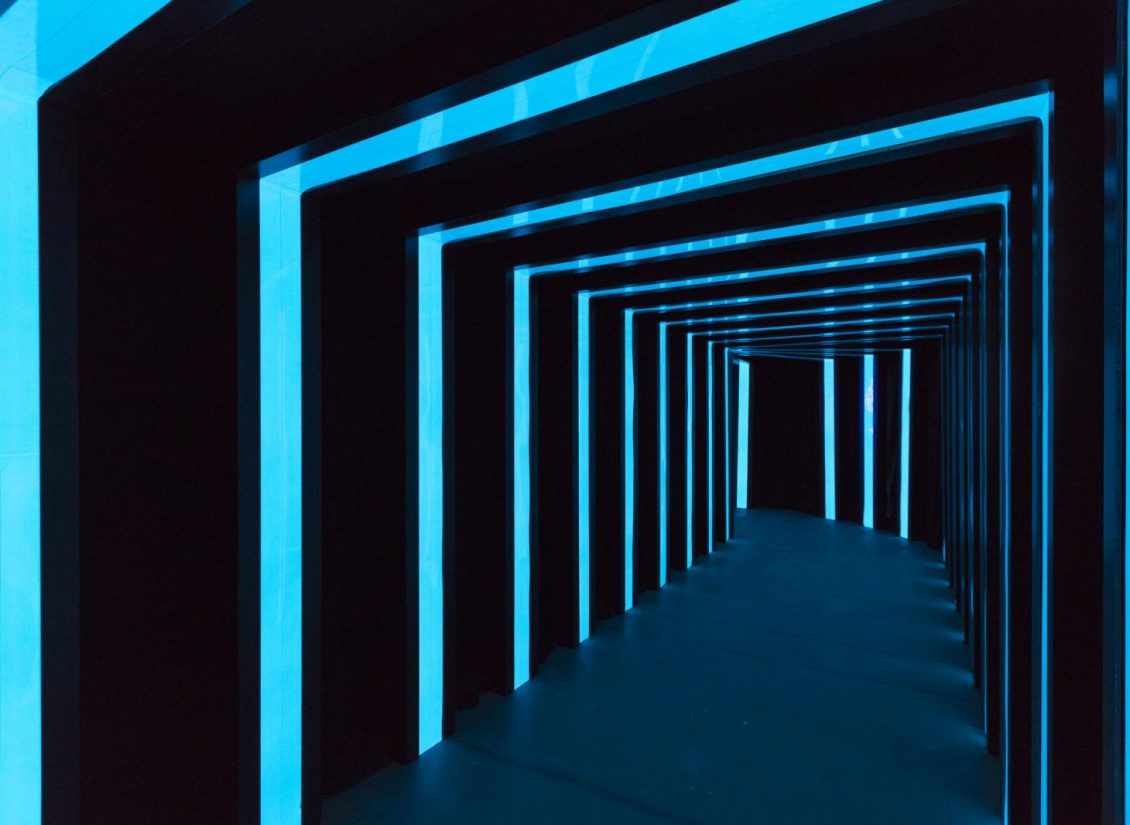 Event Tunnel Illumination
Dynamic Productions had an upcoming event where they were tasked with creating a custom build tunnel. They were looking for something that provided a "POP" with a product that was low-profile and could fit within the specs they were building. Light Tape was perfect for the install, easy to use, customizable, and gave them the exact look that their high profile client was looking for.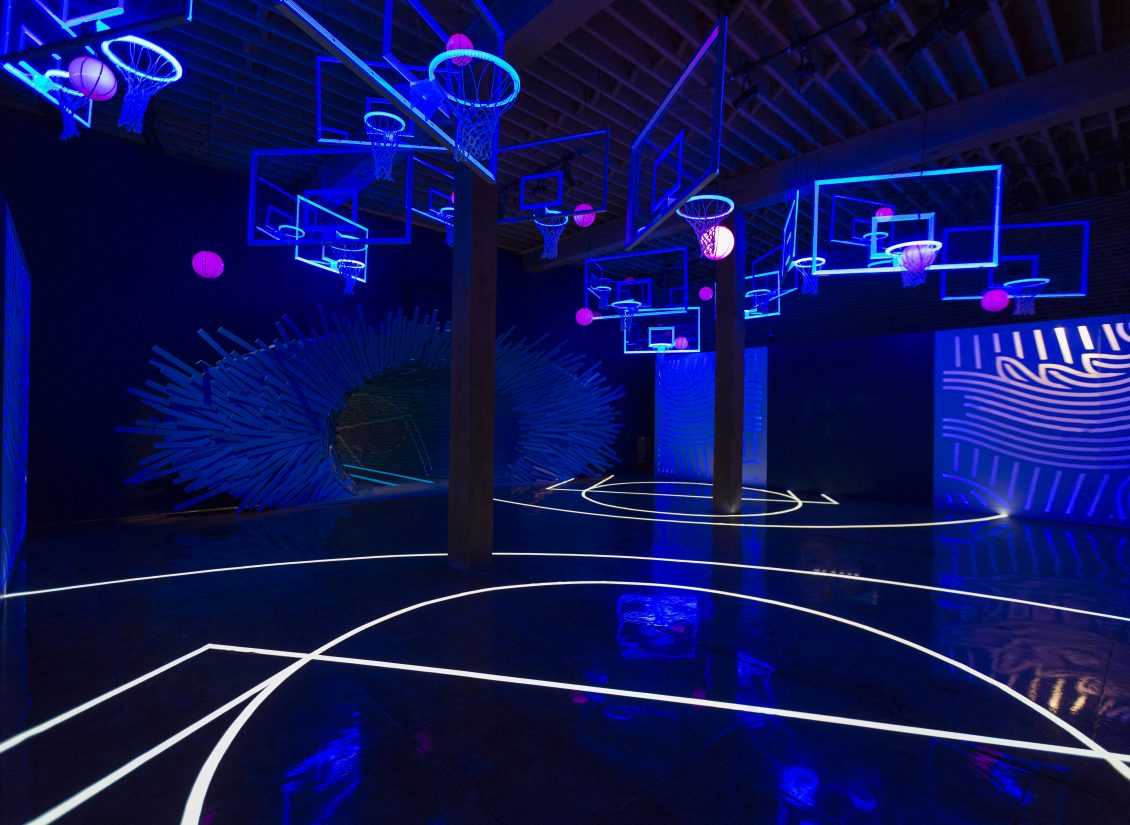 NBA All Star Event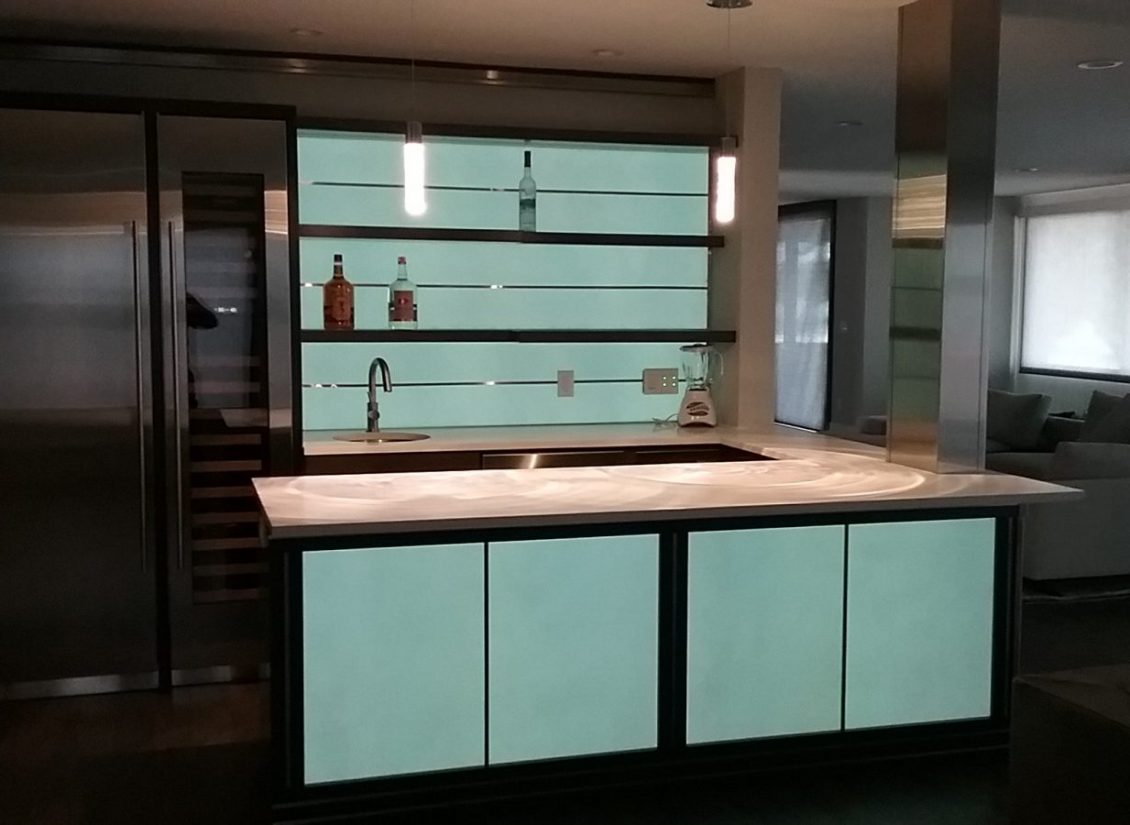 3Form Chroma Noir Backlighting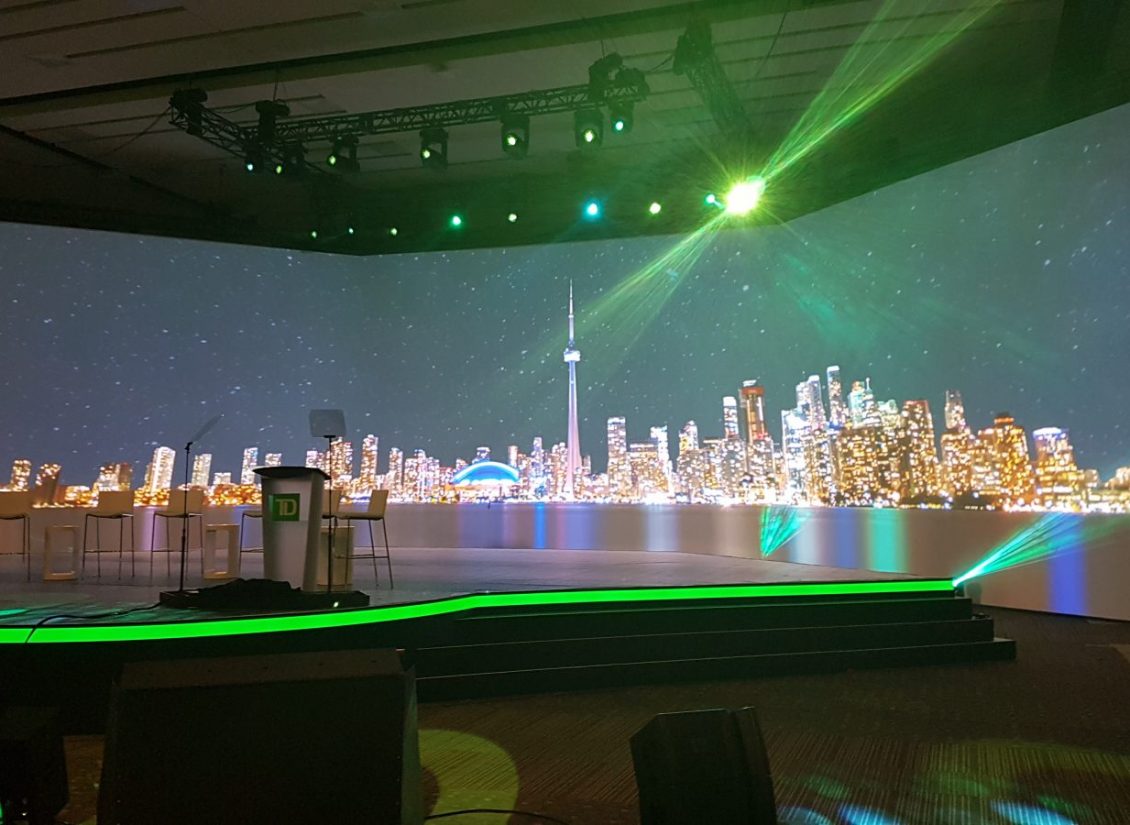 Stagevision Event Lighting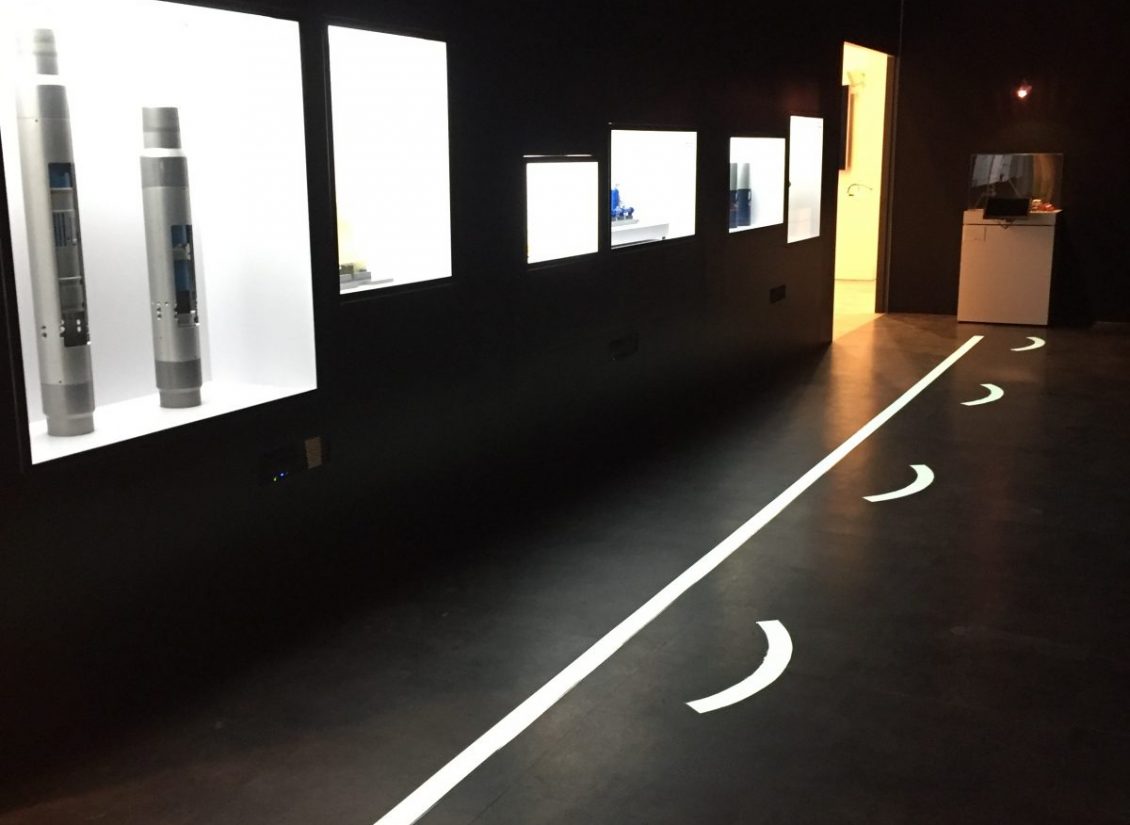 2020 Exhibits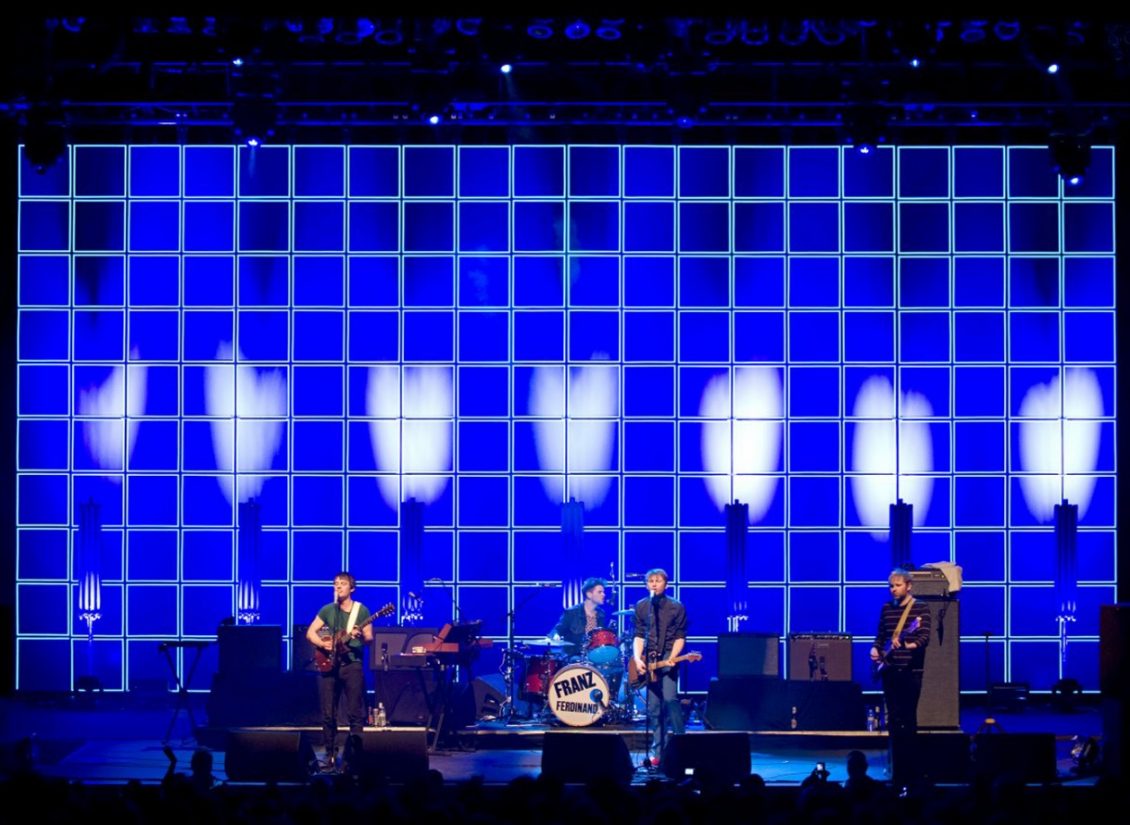 Franz Ferdinant - Set Design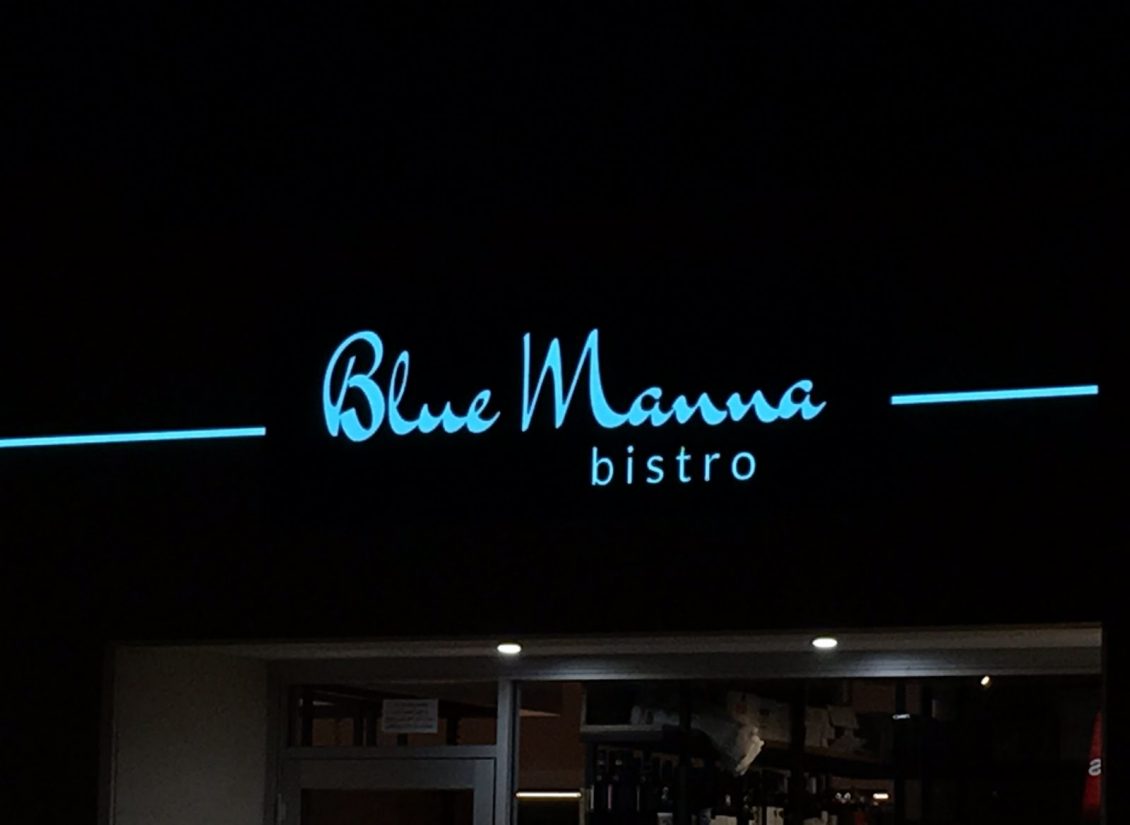 Blue Manna Bistro - Australia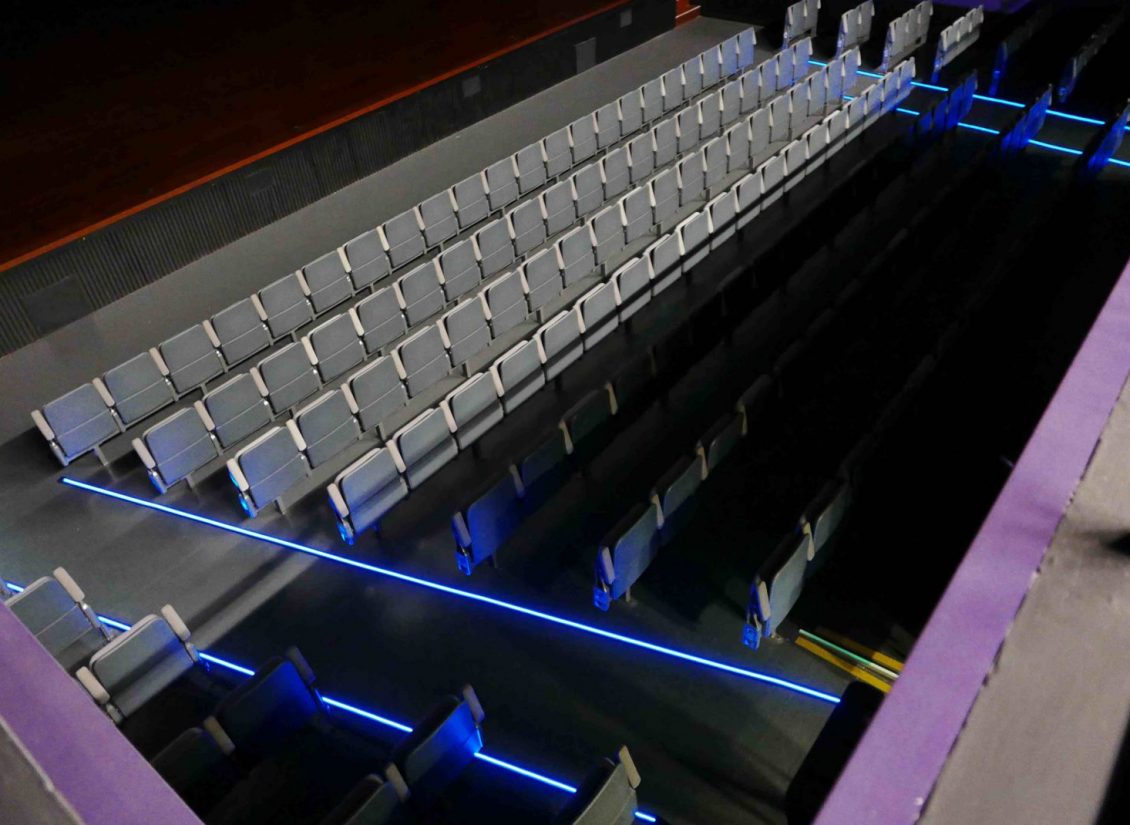 North District Town Hall - Hong Kong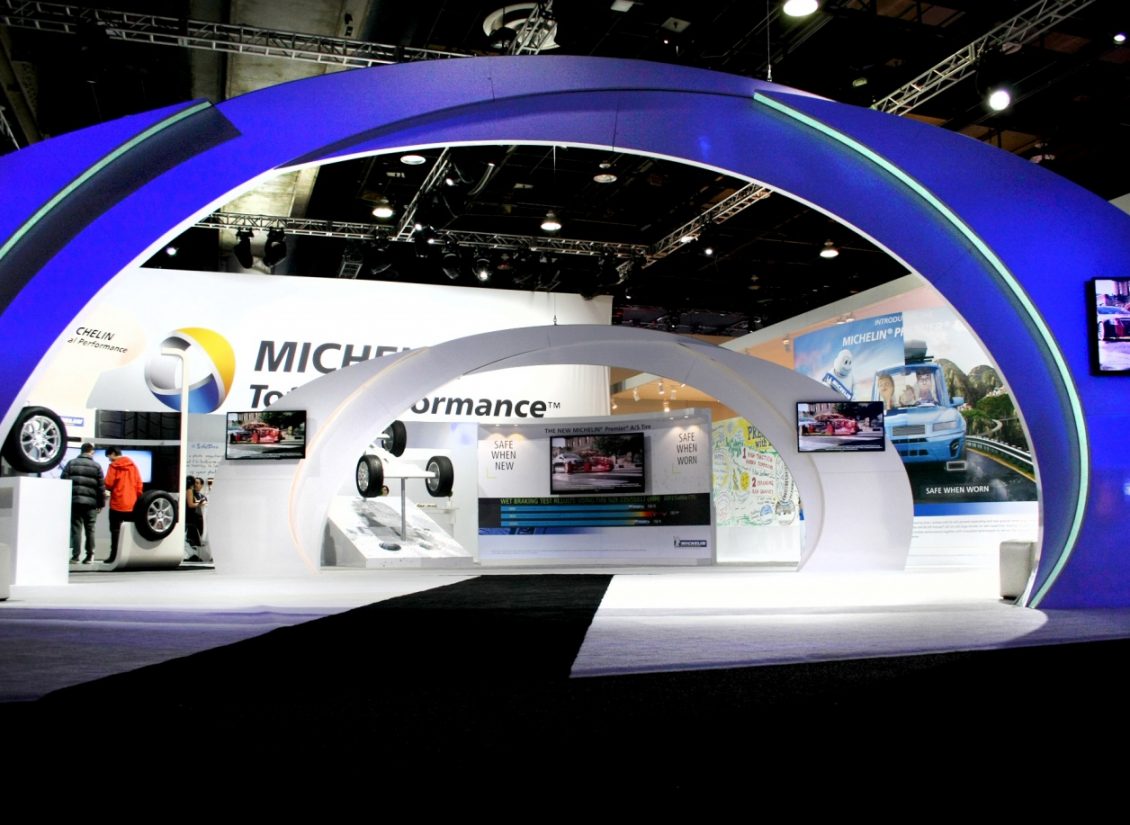 Detroit Auto Show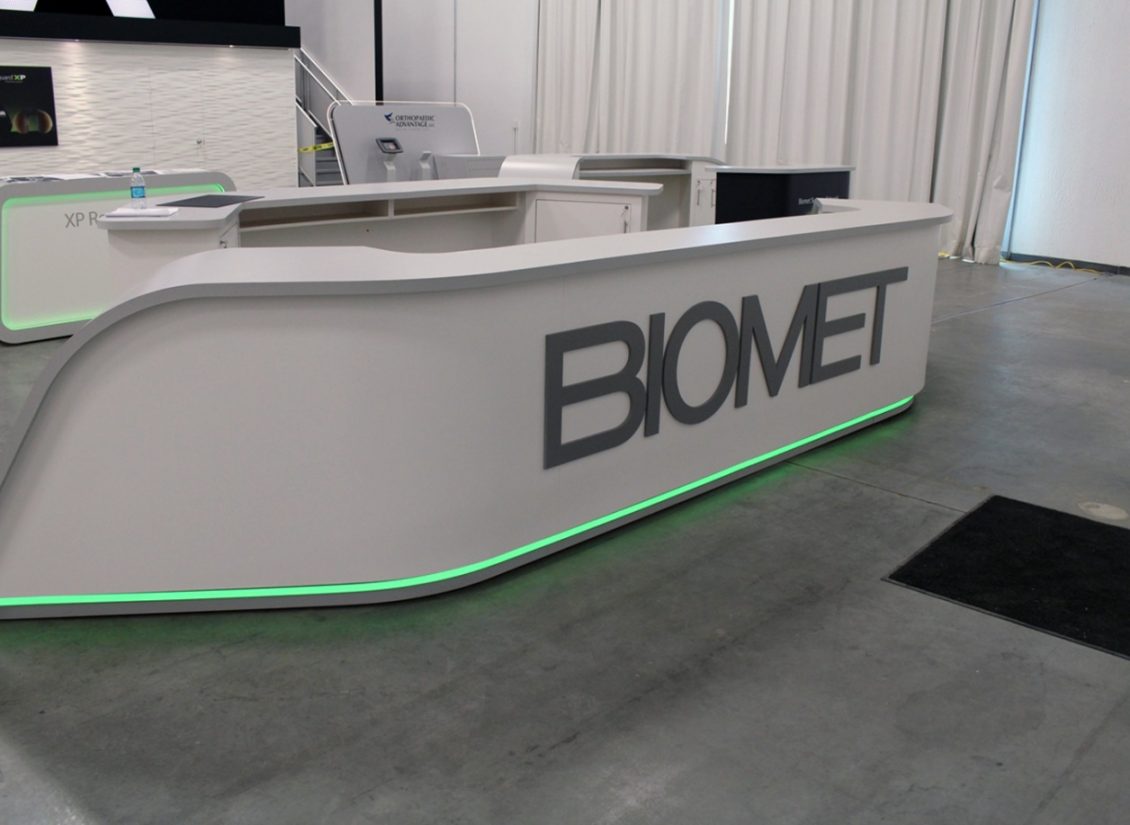 Biomet Expo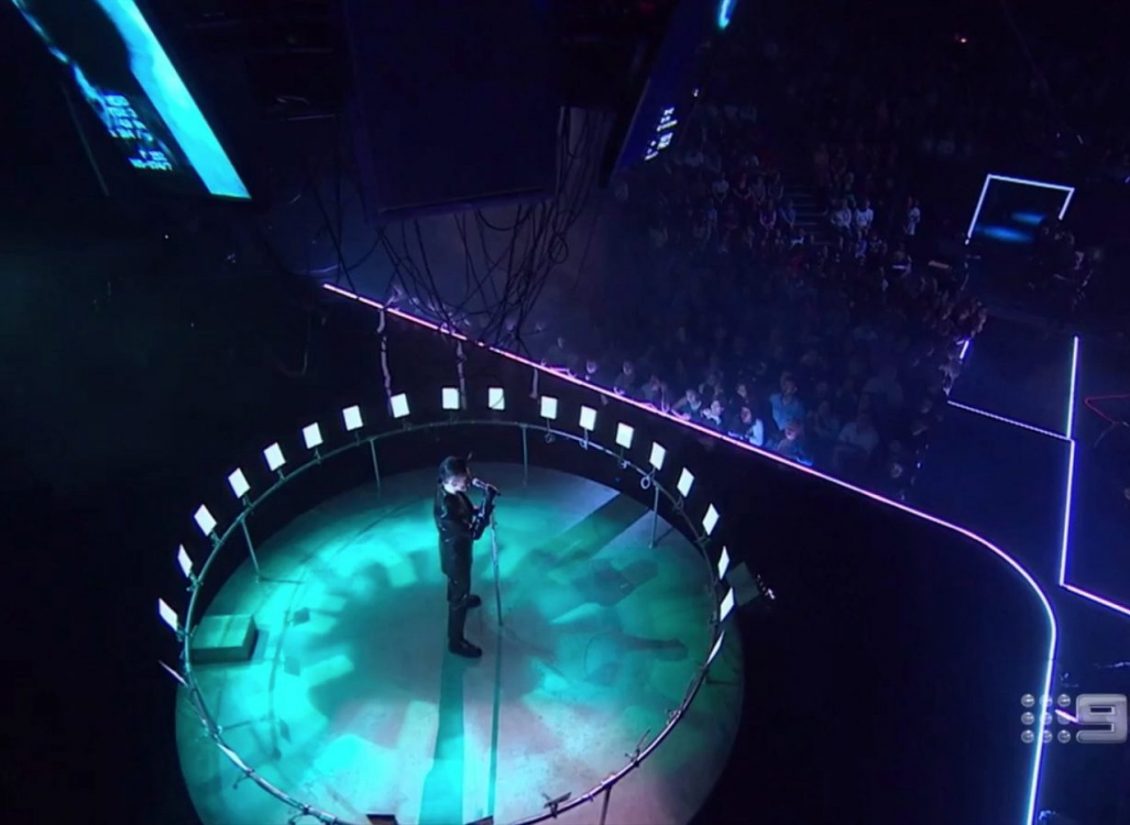 The Voice Australia - S6
"We were given a brief that specified EL type products in particular due to it's unique properties of being ultra-thin yet even in it's light distribution. The panels were a set feature in of themselves and fulfilled the brief exactly as asked and the creative team were thrilled with the final result and look." Alex - Lead Set Lighting Technician The Voice- Live Shows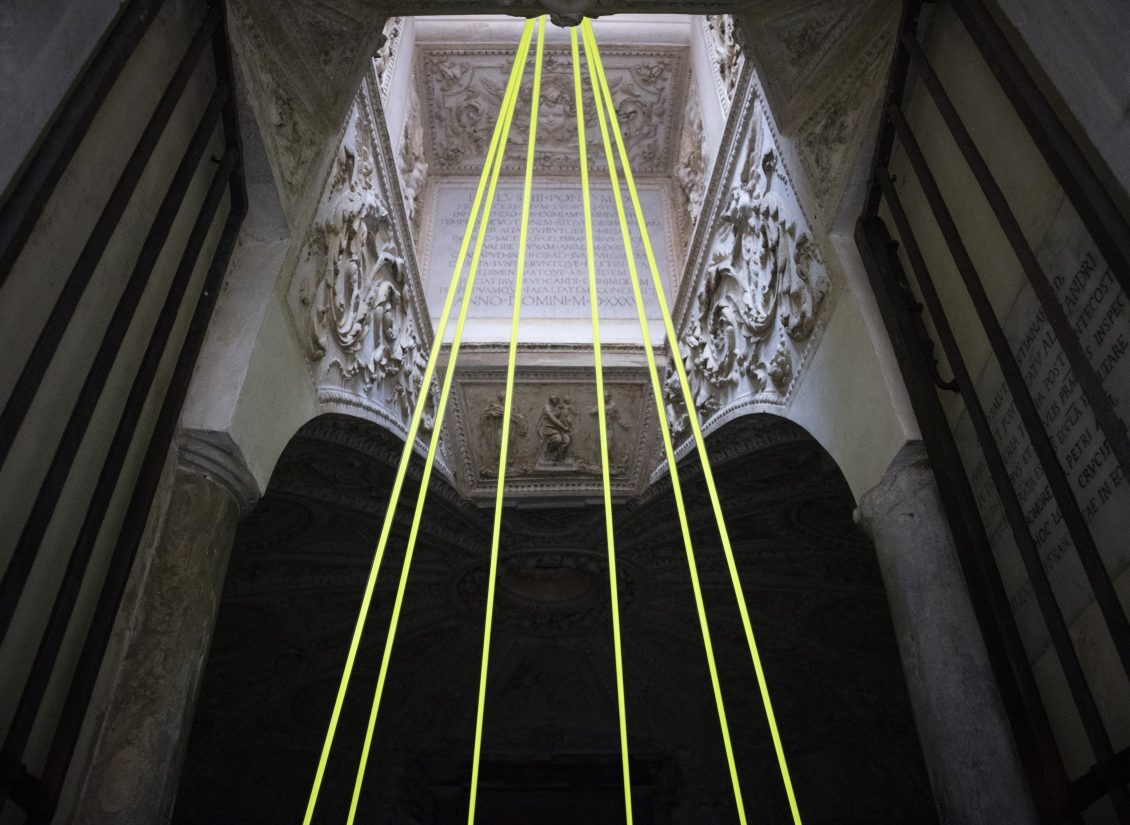 Exhibit - Italy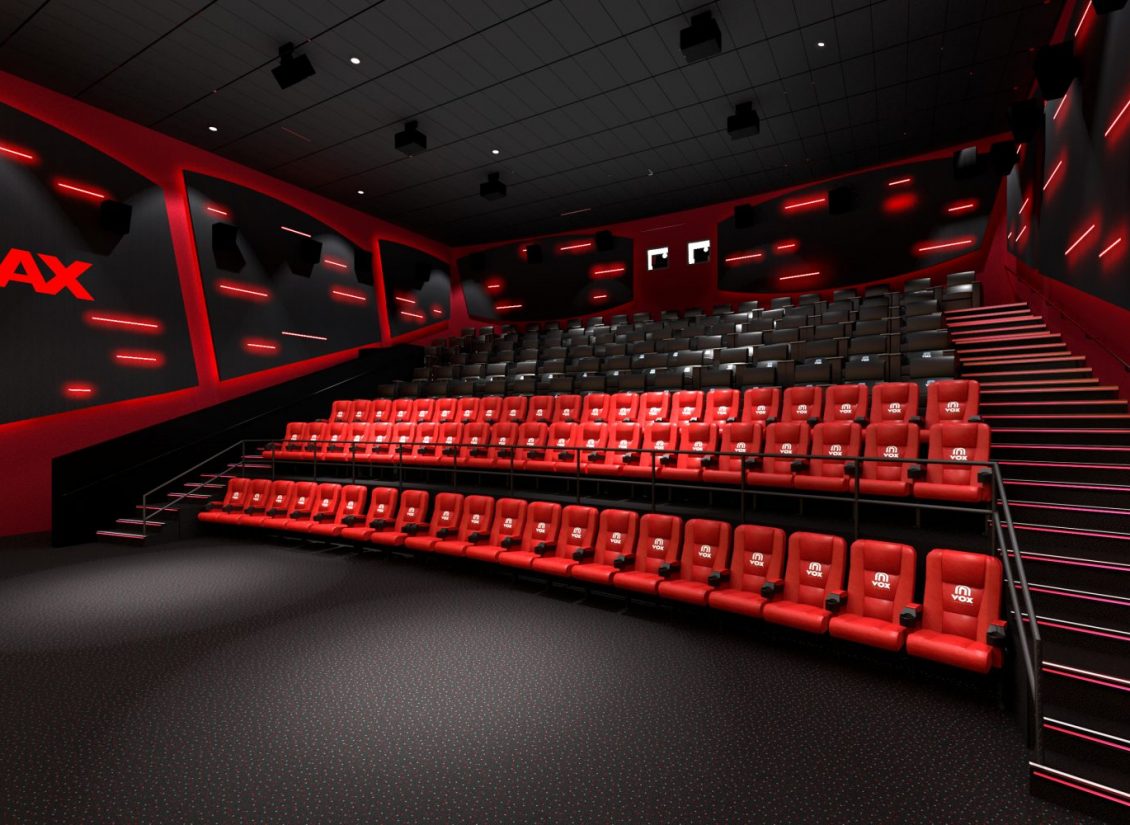 Vox Cinema Bahrain
VOX Cinemas, part of the Majid Al Futtaim Group with HQ in Dubai, has specified our Light Tape® Step Guard™ system as the natural choice for an elegant, easy on the eye, anti-slip safety step edge system at it's Avenues Mall cinema complex in Manama, Kingdom of Bahrain.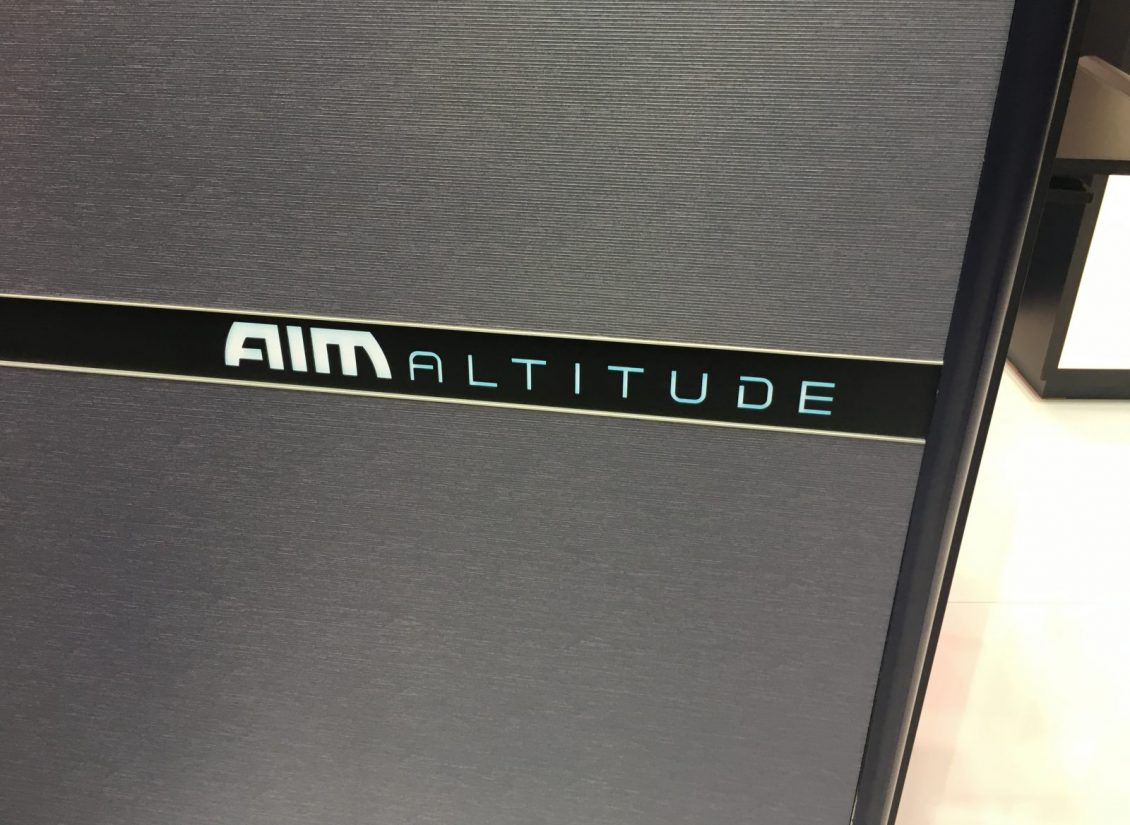 Aim Altitude Expo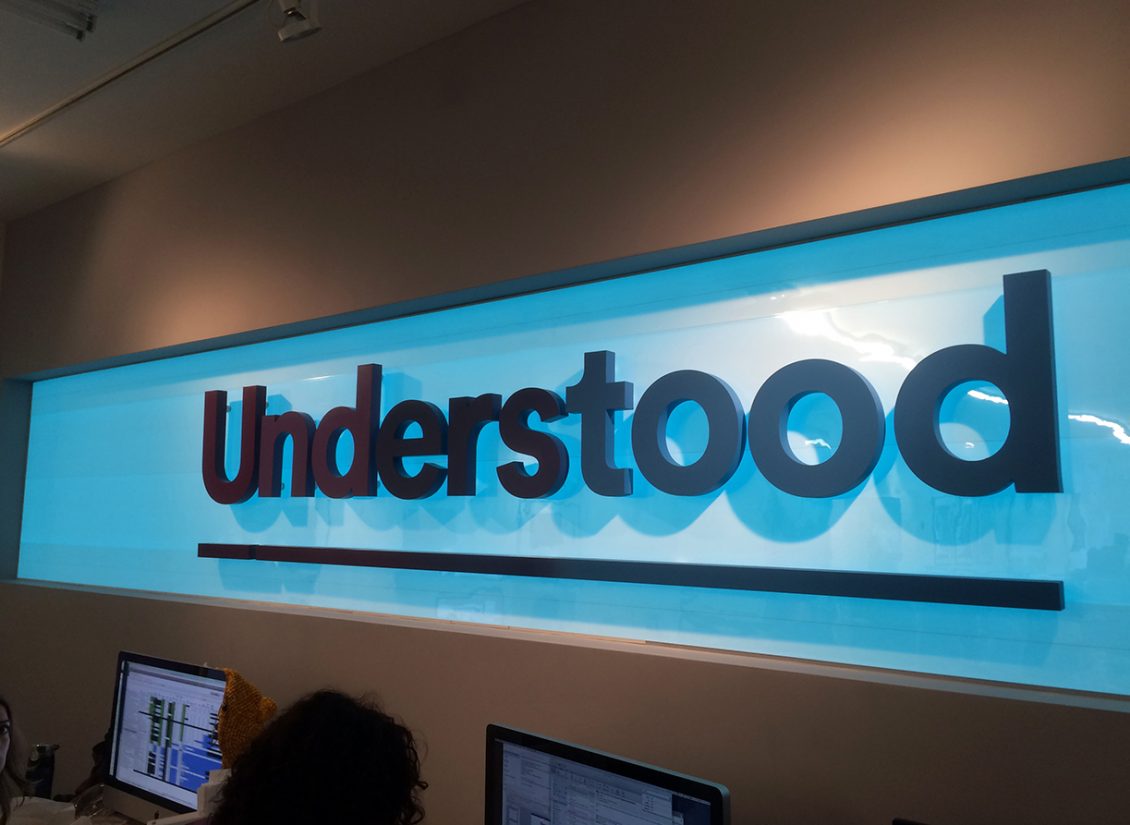 Understood Consulting - New York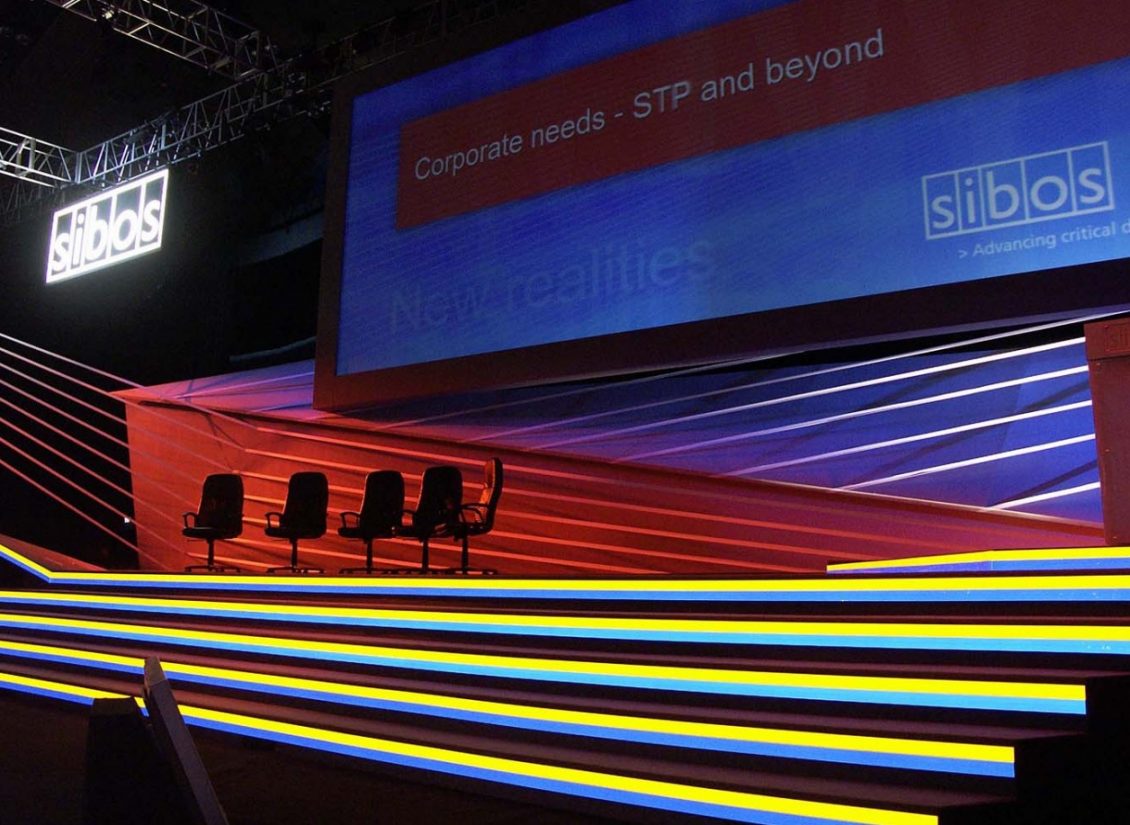 Sibos Event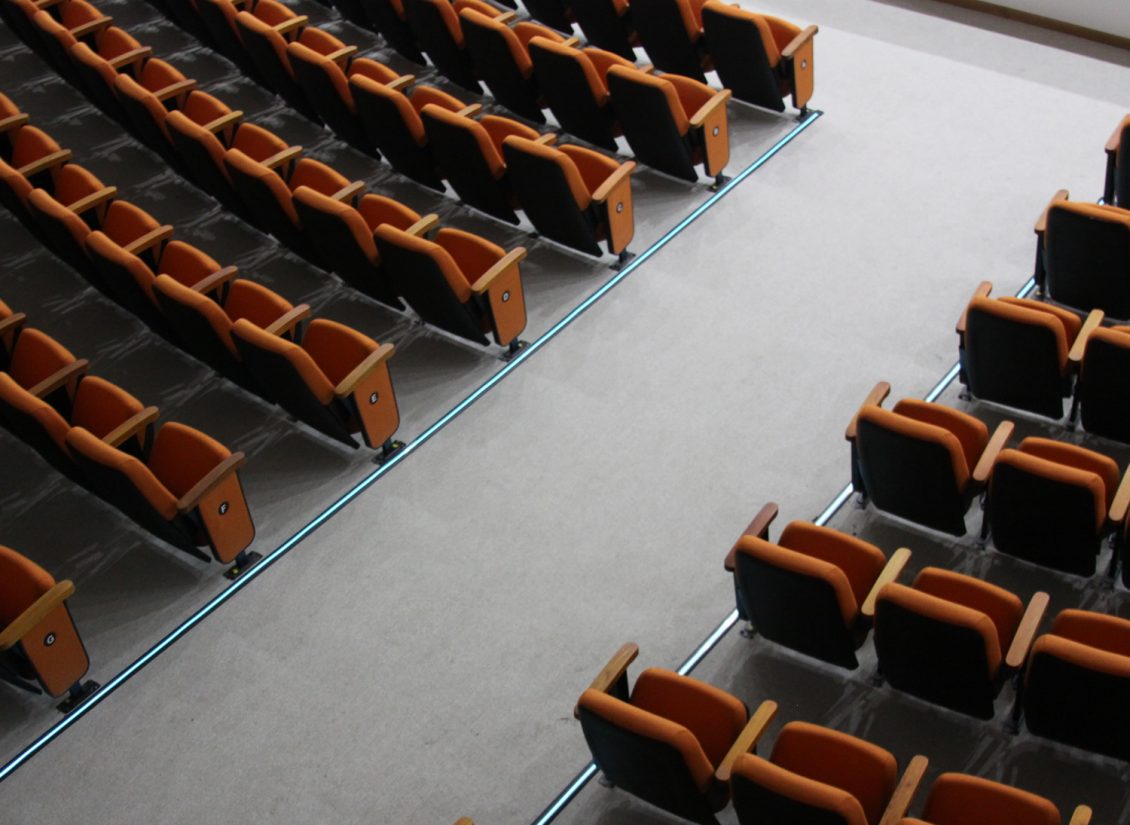 Centro Cultural Tenjo - Colombia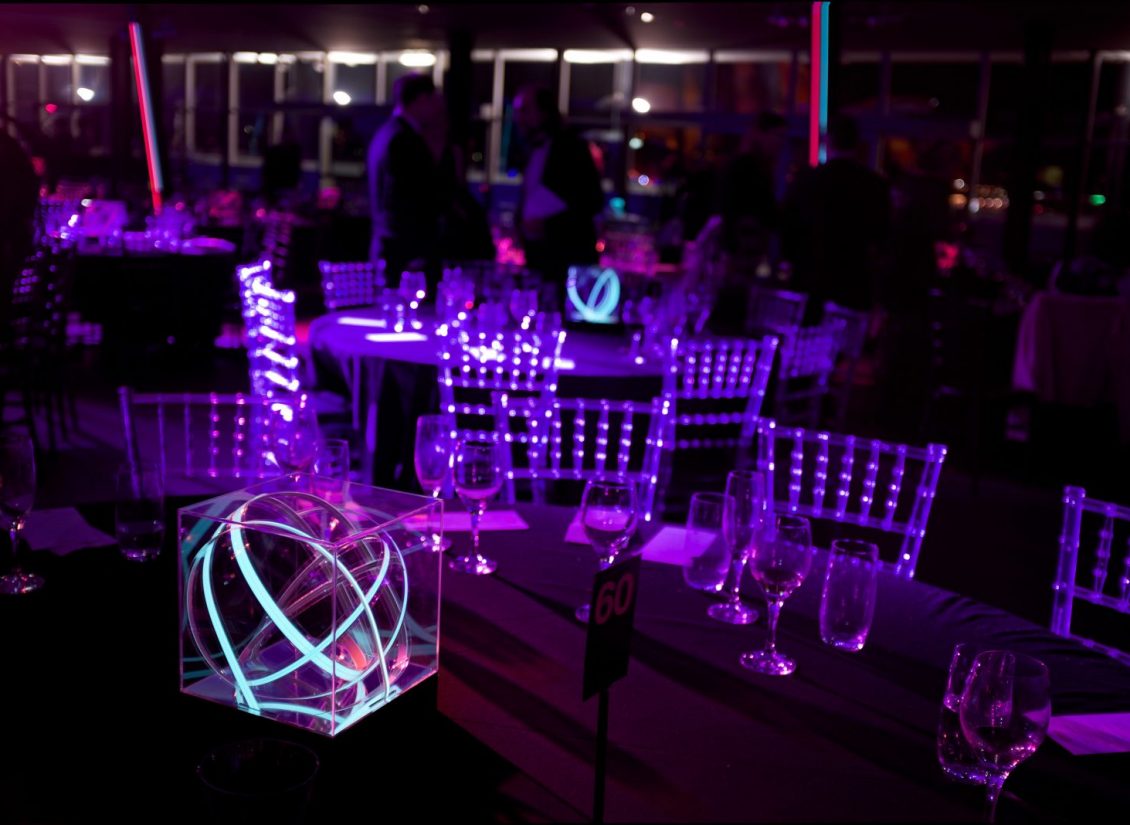 Sydney Good Design Awards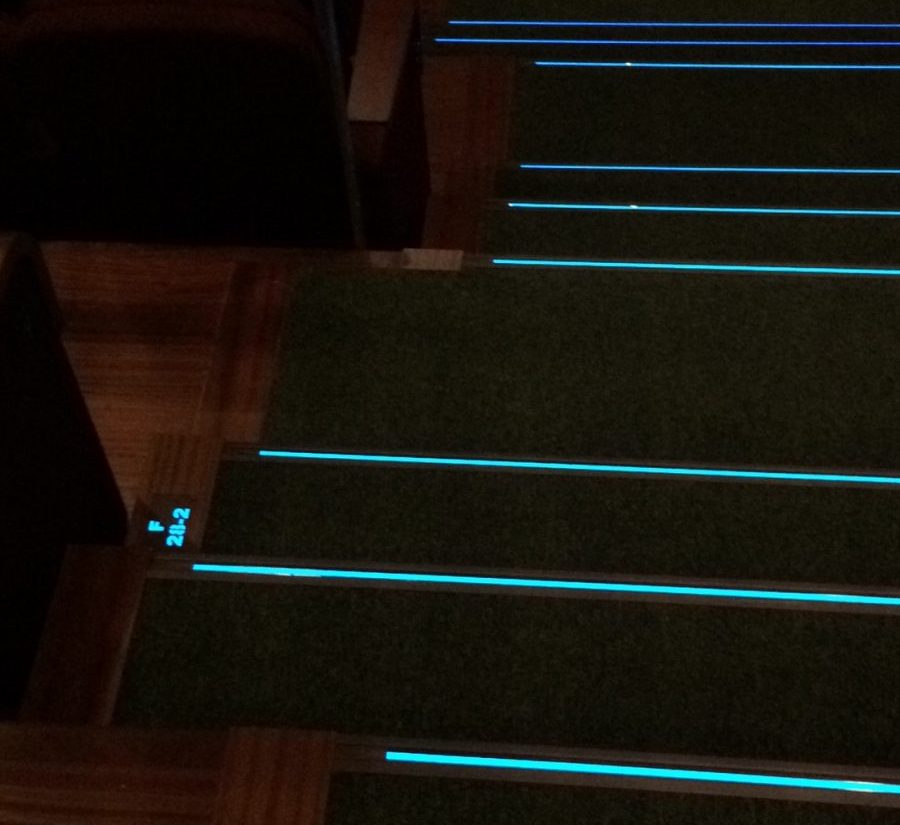 Palace - Turkey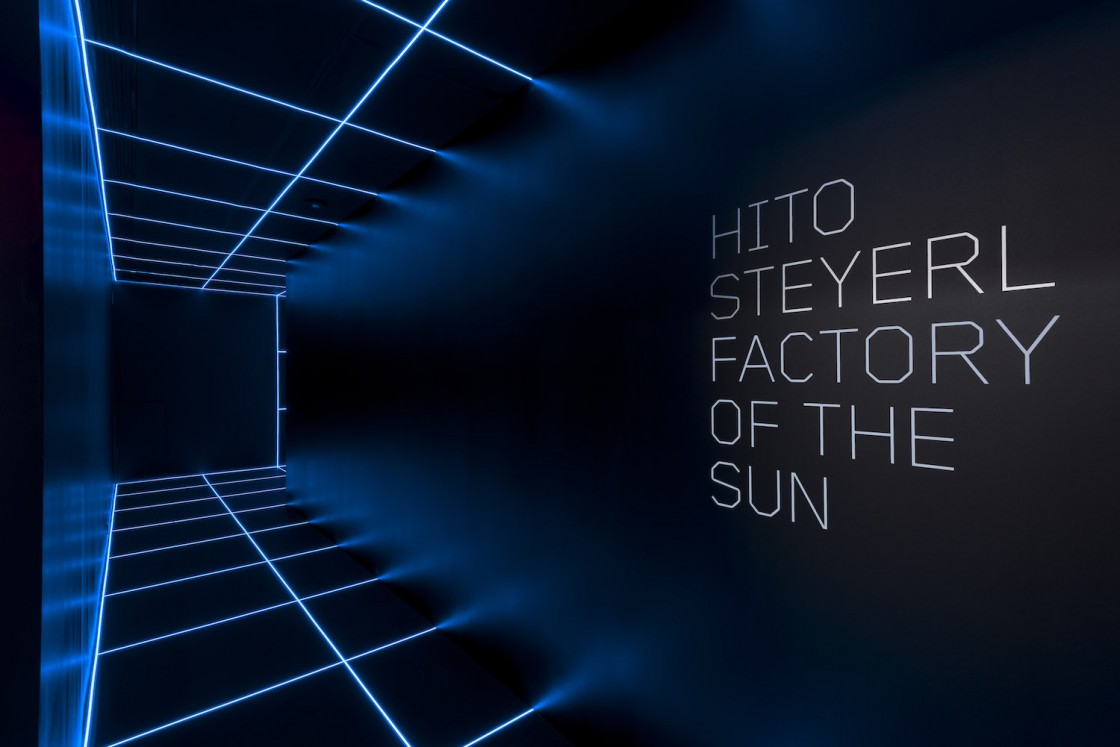 The Museum of Contemporary Art - Factory Of The Sun
MOCA presentation of the U.S. premier of Hito Steyerl's landmark video installation Factory of the Sun, illuminated with Light Tape®'s linear accent strips to help portray the motifs of light & acceleration to explore what possibilities are still available for collective resistance when surveillance has become a mundane part of an increasing virtual world.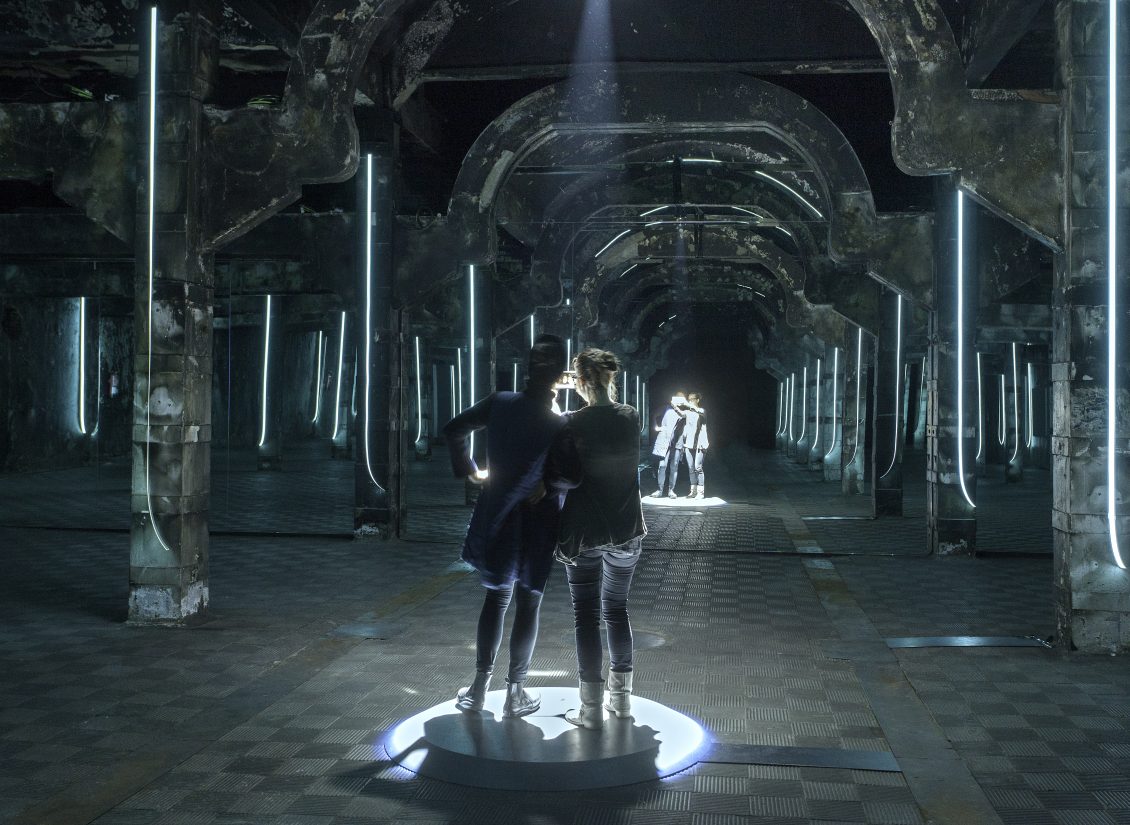 Selfi Exhibition - Darya Von Bermer
Darya von Berner's, The (SELFI) exhibition, in the old cold storage room at the former Madrid Municipal slaughterhouse is illuminated with Light Tape®, to help the exhibitions perspective on the perception, attention, ecology and the selfie culture.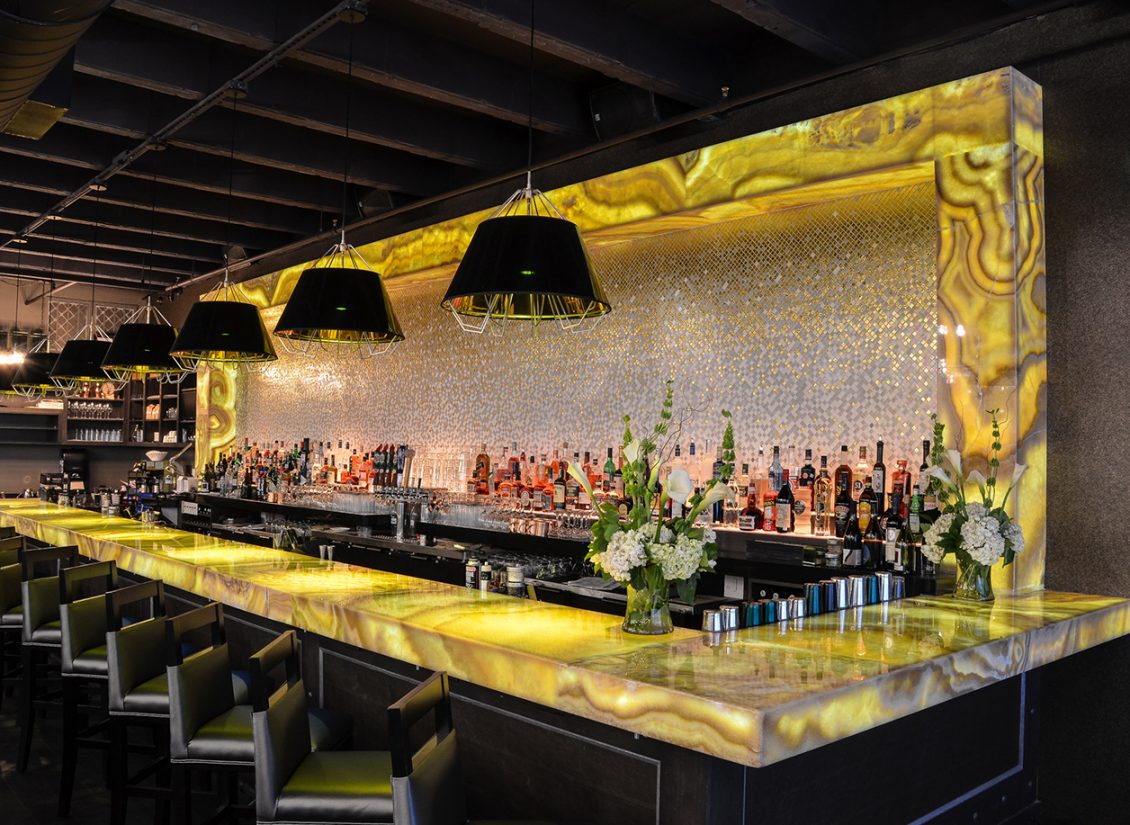 Belle & James Backlit Honey Onyx Bar
The Bella & James restaurant bar beautifully illuminated with Light Tape® solid panels- creating and showcasing a beautiful and sophisticated main design focal point of the unique characteristics of the bar's surface.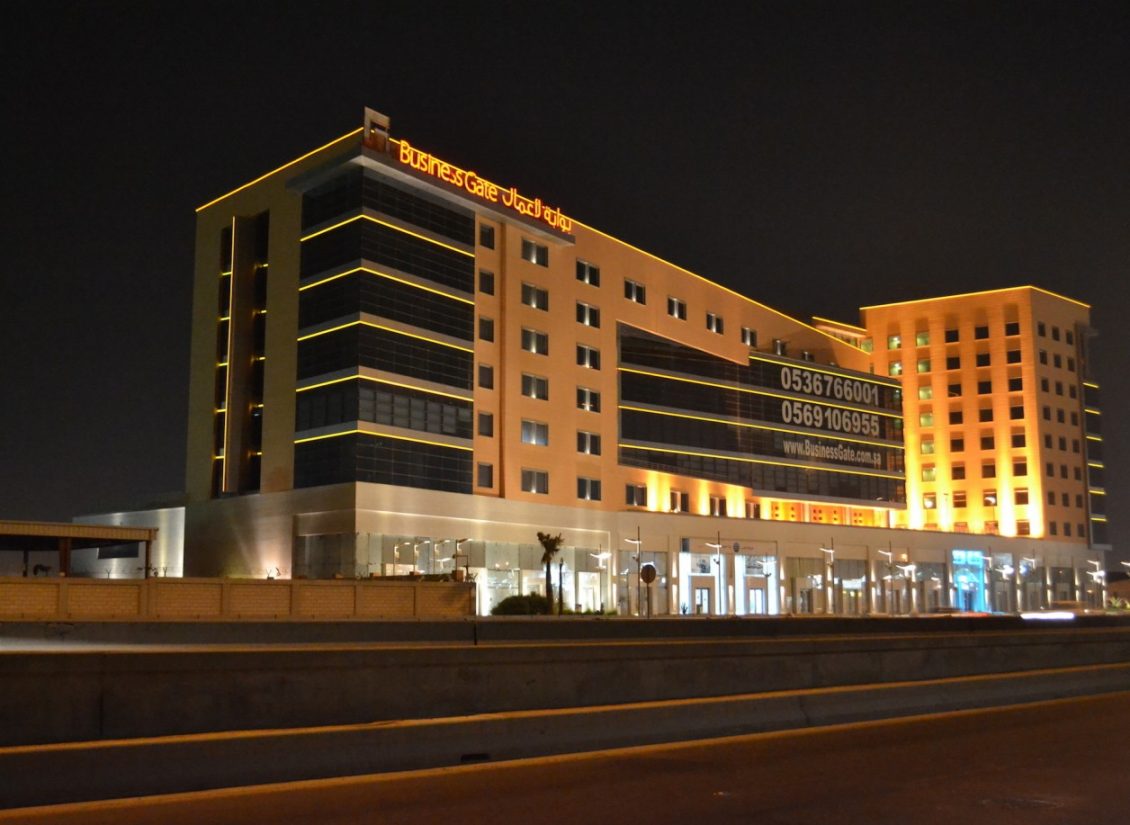 Business Gate - Saudi Arabia
Business Center in Saudi Arabia makes building the focal point against the night sky with Light Tape®'s exterior accent Snap-N-Light™ lighting system.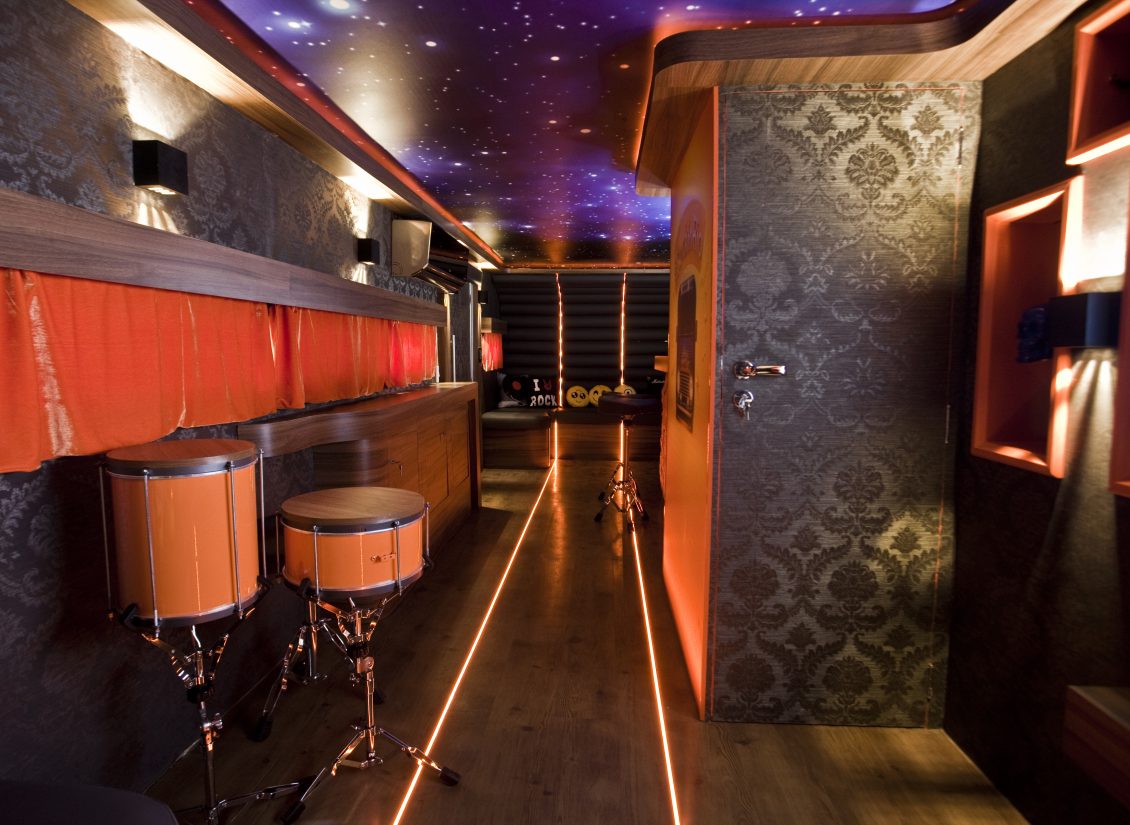 Truckvan - Itaurrio Milenemilan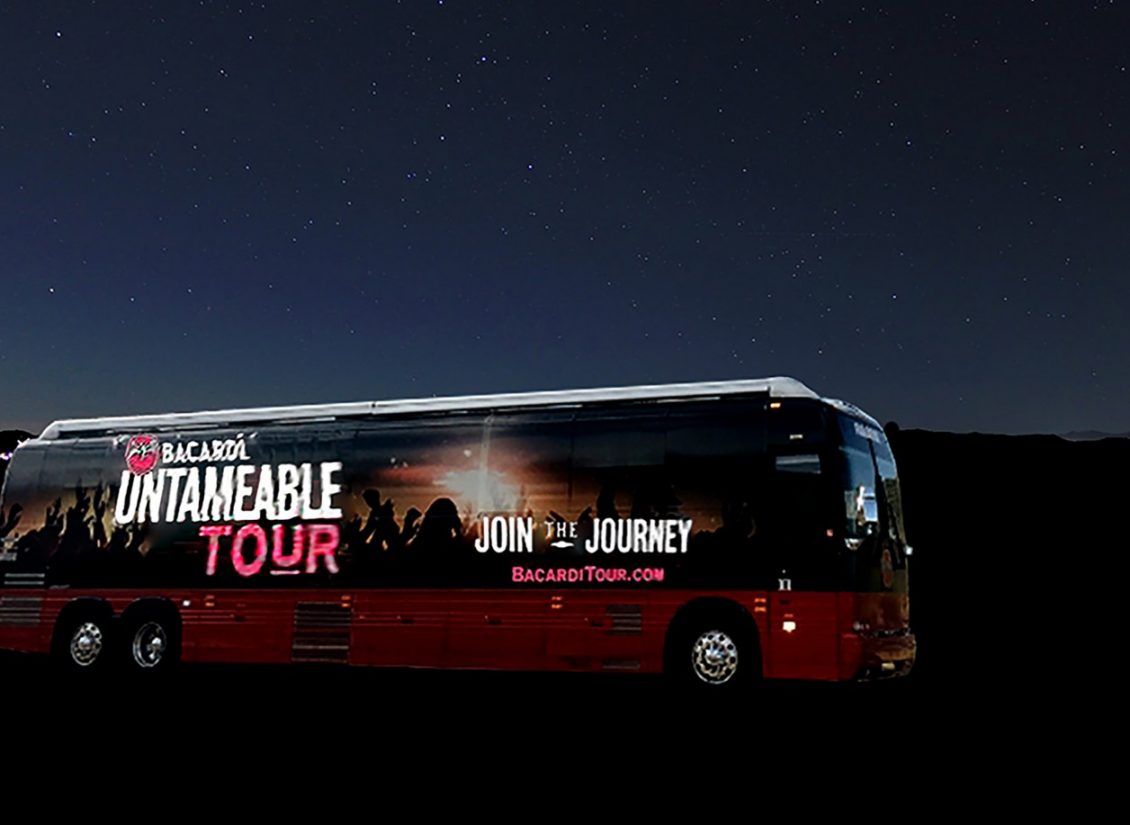 Bacardi Unnameable Tour Bus
Our Light Tape® panels ensured that the Bacardi bus was the focal point during the the night hours with selective & seamless backlight vehicle wrap illumination.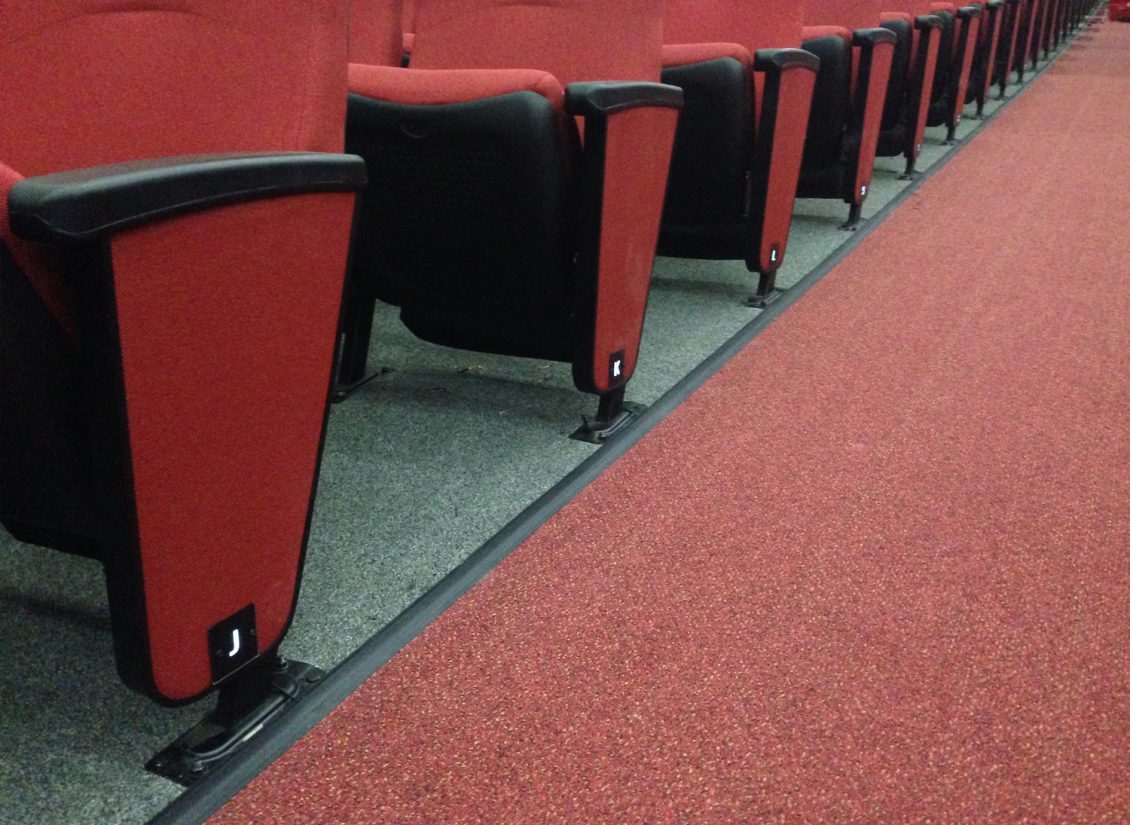 Teatro Patria - Colombia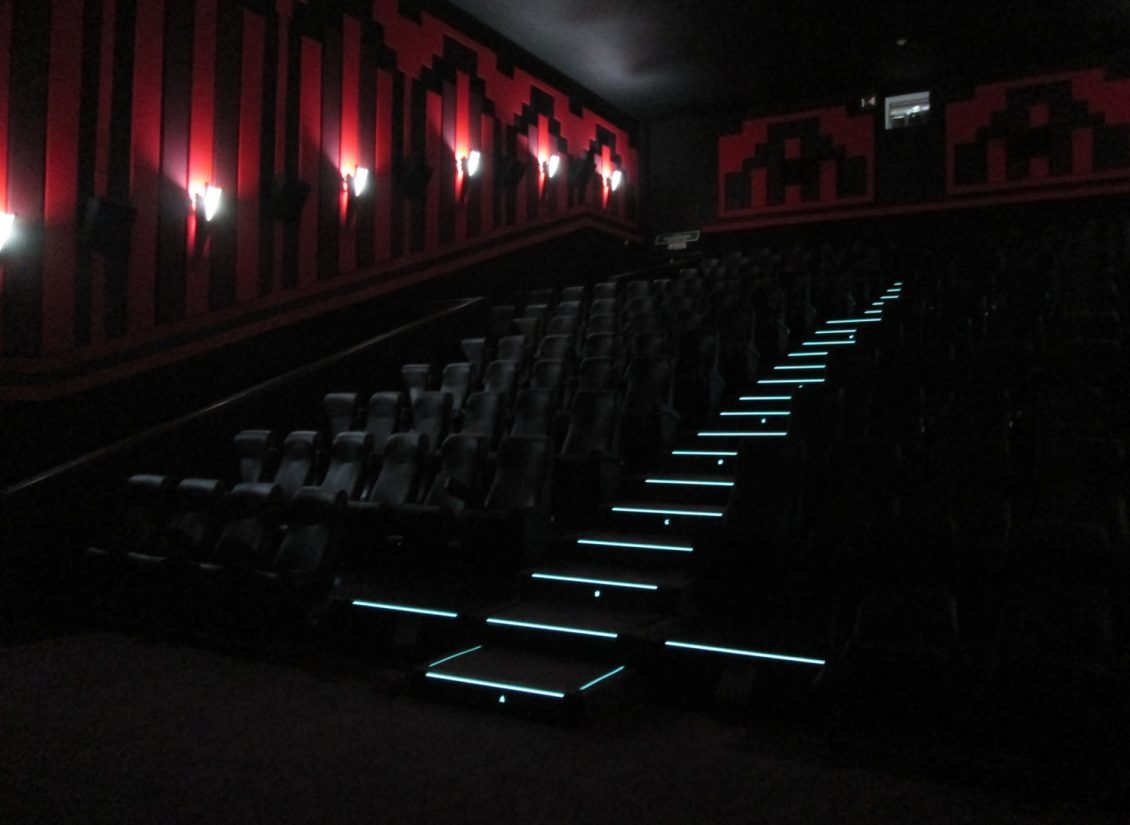 Cineland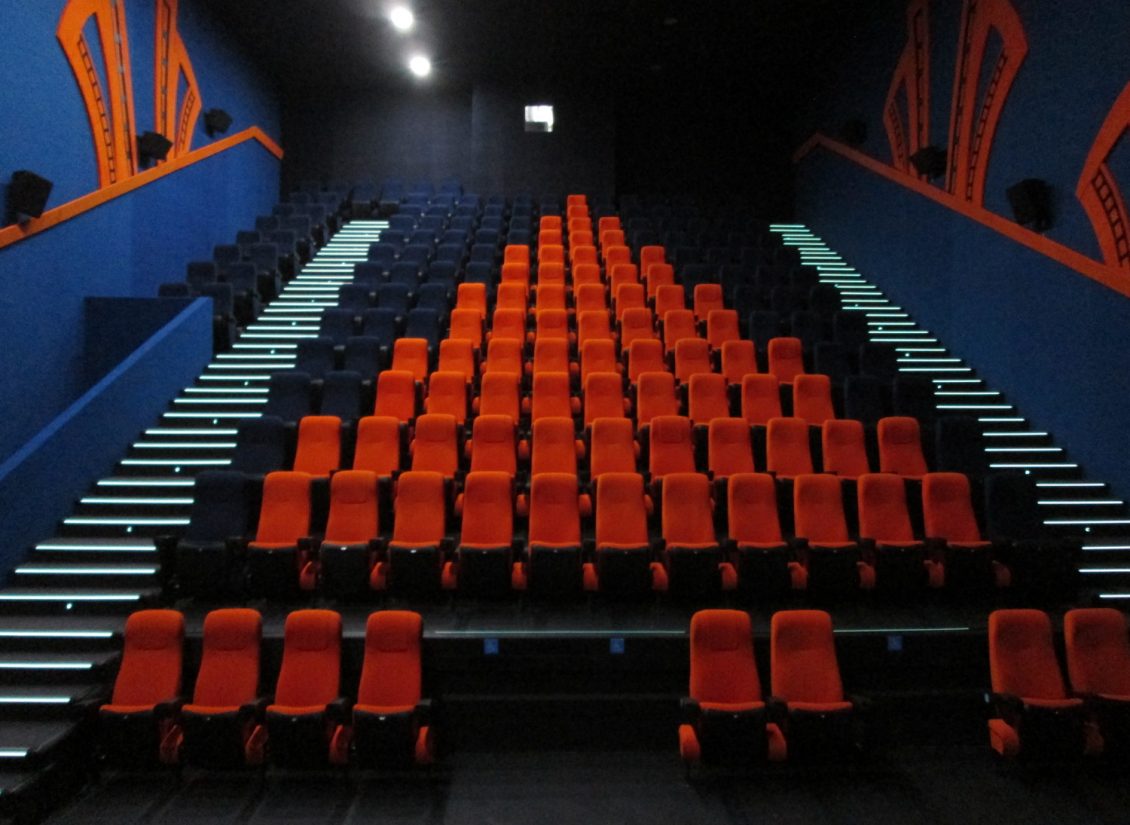 Cinelandia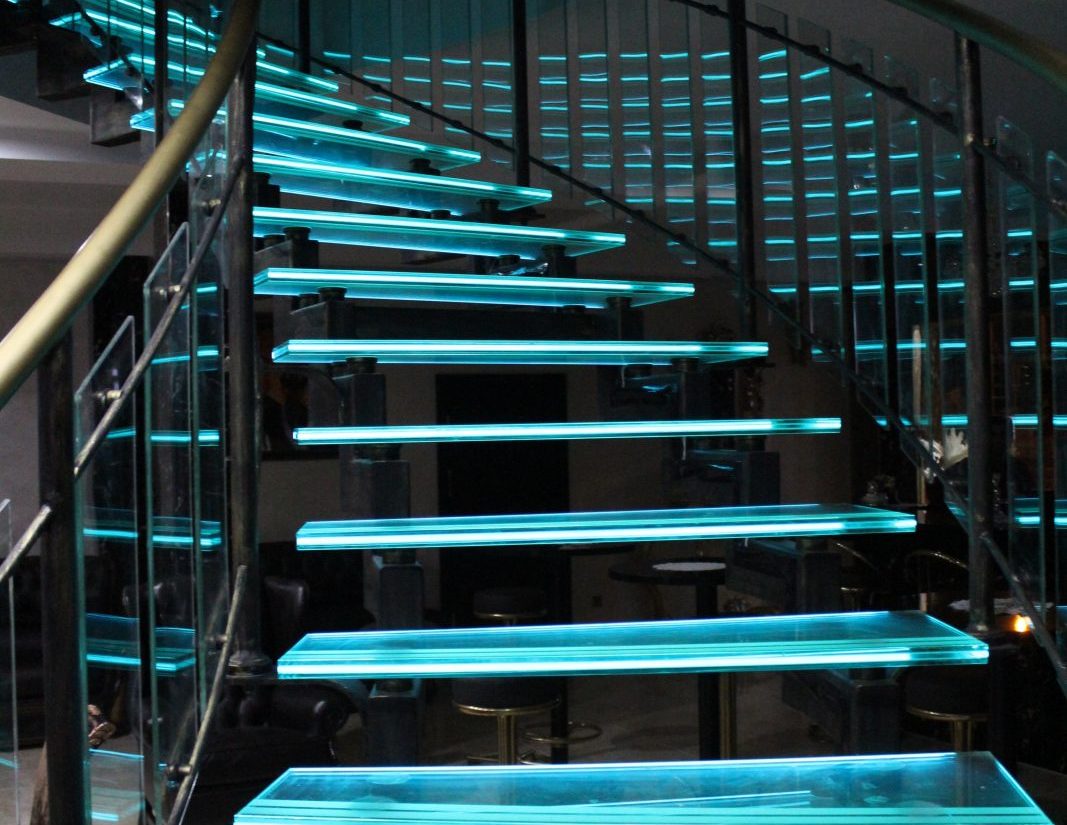 Glass Feature Staircase Lighting - Slovakia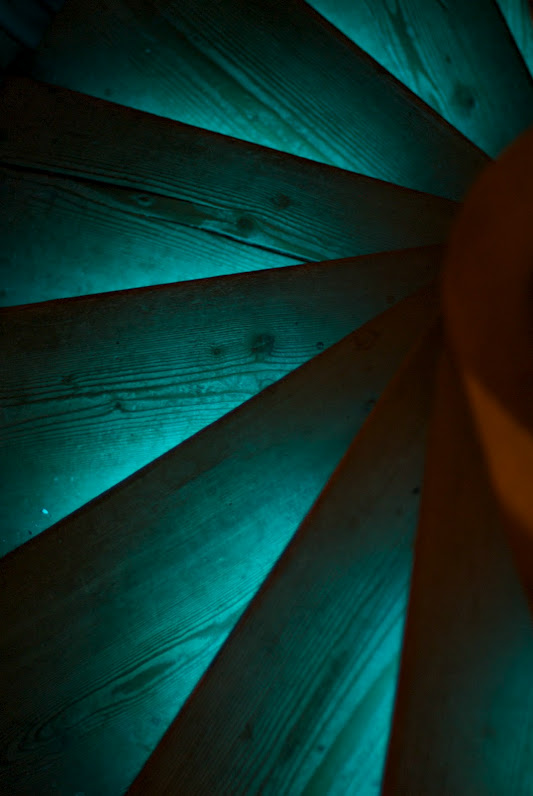 Spiral Staircase Safety Lighting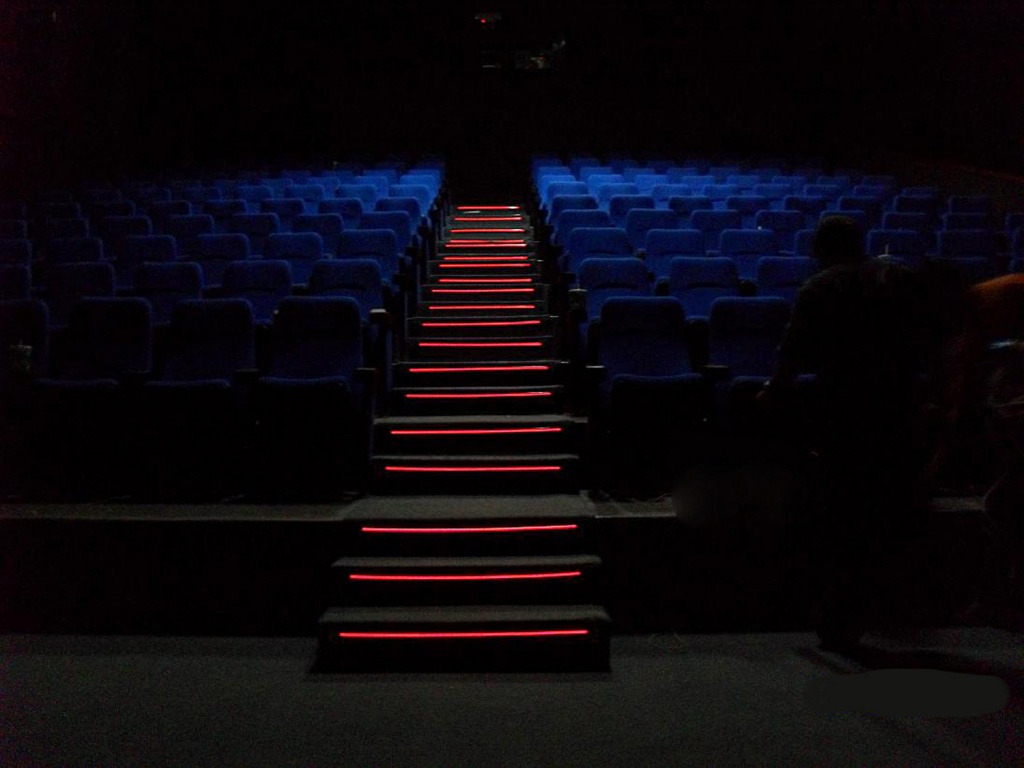 Cineplex Stairs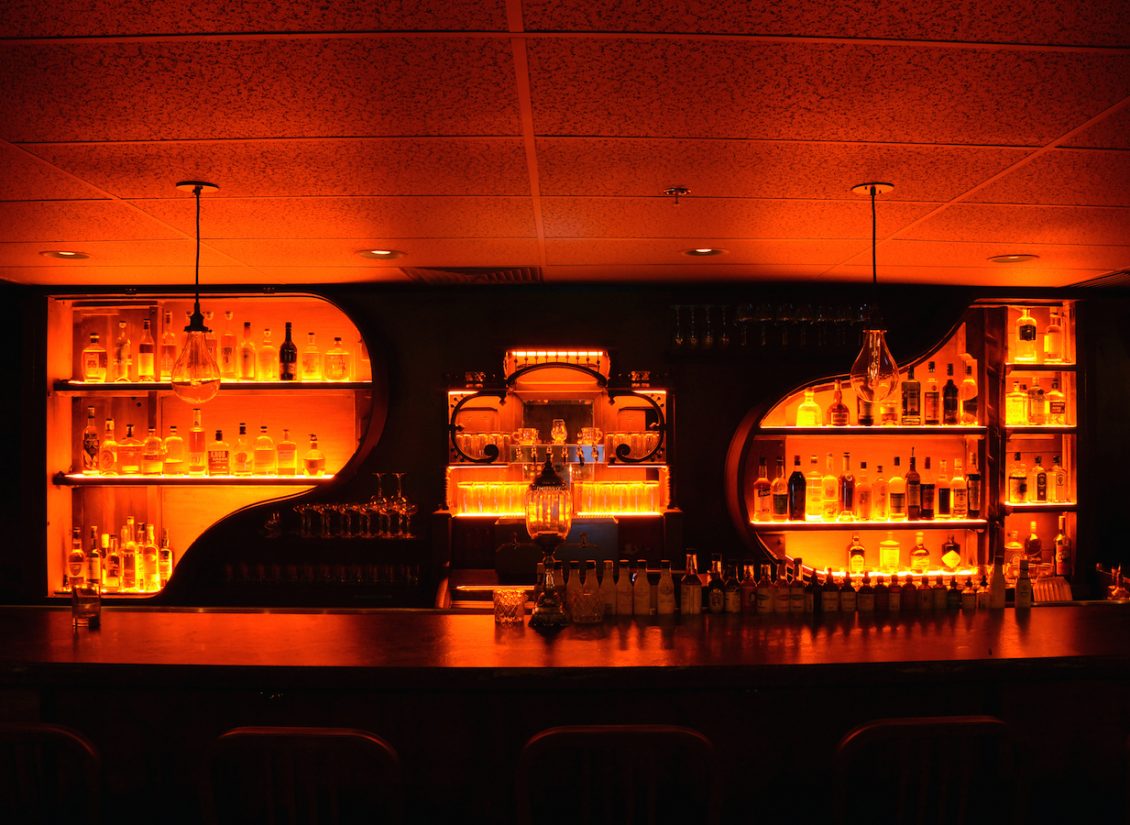 Coda Speak Easy Lounge Bar
Evoking the secret society culture of the 1920's, Coda's basement speak easy lounge transports one back to the decade with its décor. A focal point of the décor is the antique piano organ repossessed into bar shelving and a beer tap. The owner needed a warm shelf lighting solution and to highlight the organ's exquisite wood work. Light Tape®'s low profile design was the only light source capable of transforming the delicate piece into a light.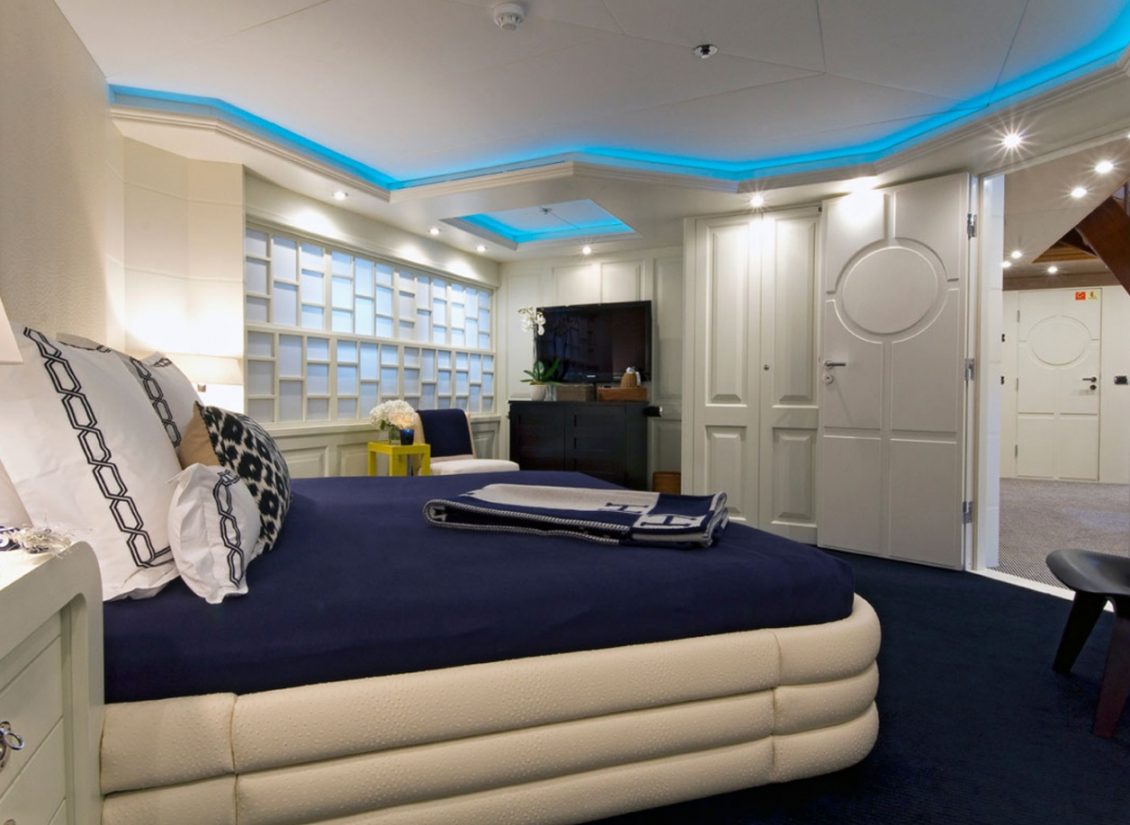 Diamond Hotel Room Accent Lighting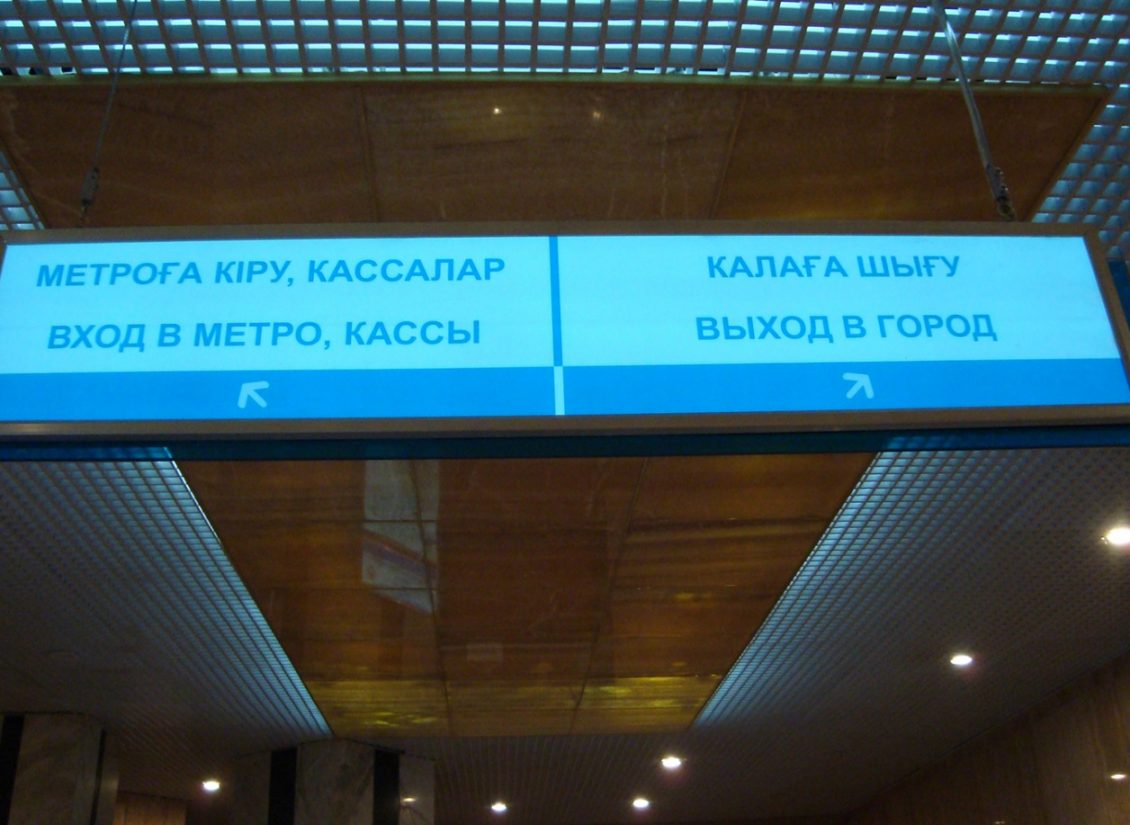 Metro Stop Backlighting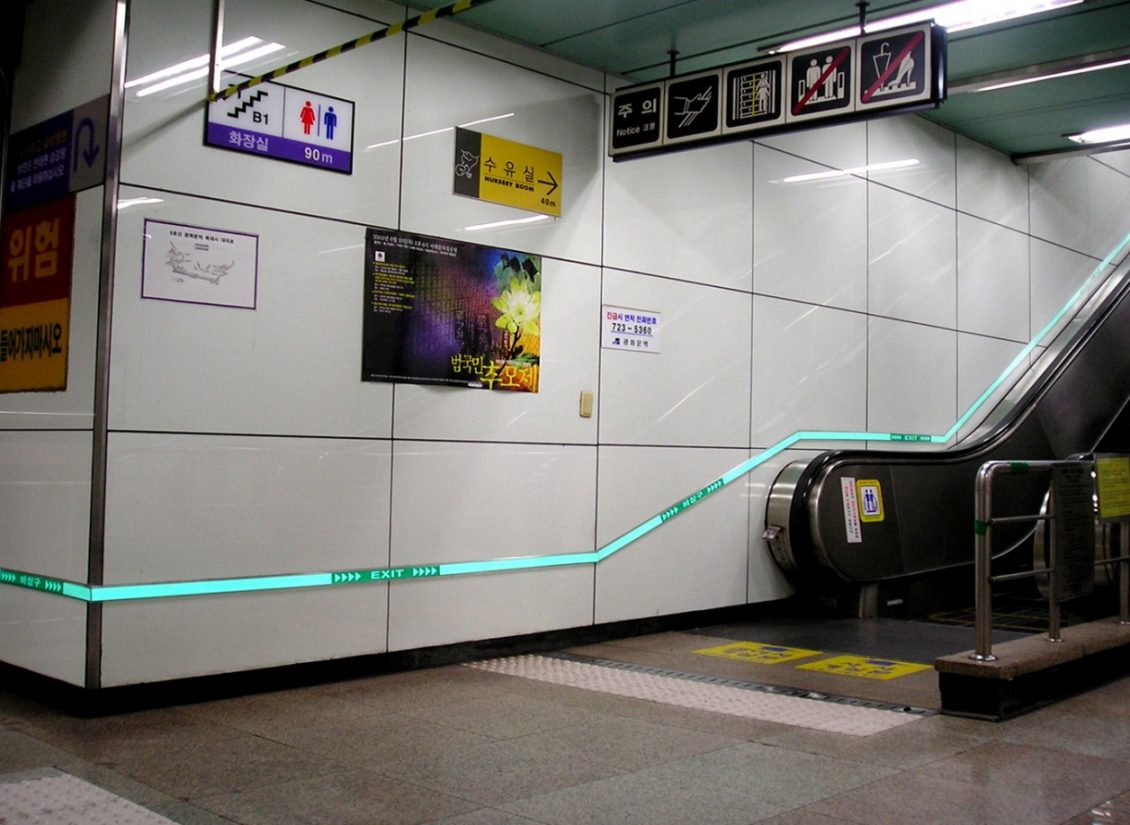 Egress wayfinding
Light Tape® provides safety and illumination with our exterior accent safety lighting.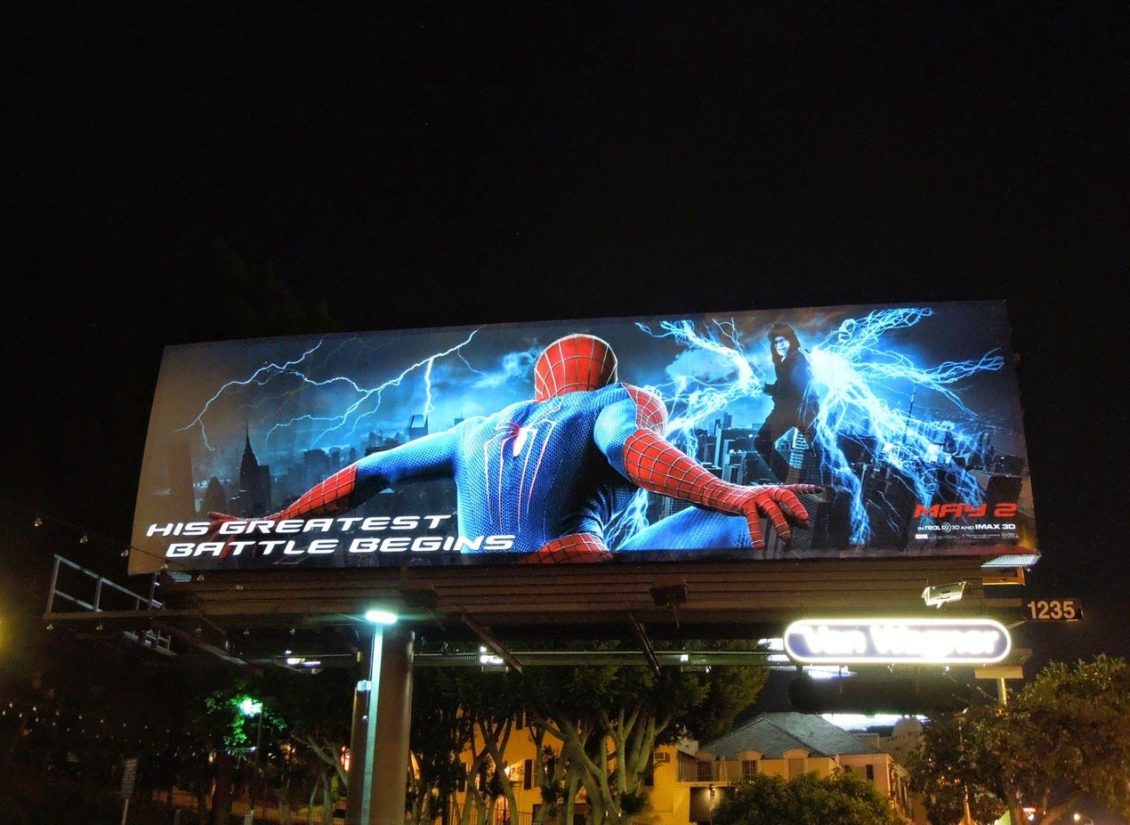 Amazing Spiderman Billboard - L.A. CA
This billboard is truly a site to behold. During the day, our hero overlooks the city. At night, his greatest battle begins. To achieve this backlit billboard we integrated Light Tape® and novel printing techniques into traditional out-of-home methods. In collaboration with Circle Graphics.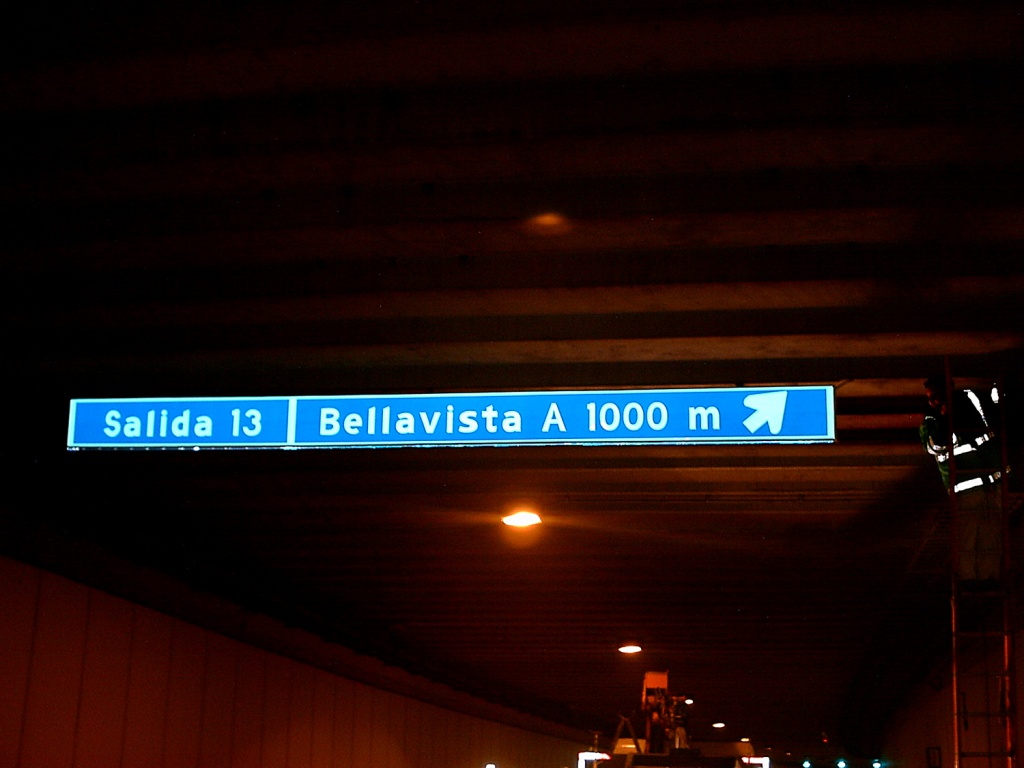 Chile Tunnel
Illuminated information & safety lighting through a Chilean tunnels, insures all pedestrians are well informed of traffic and travel information.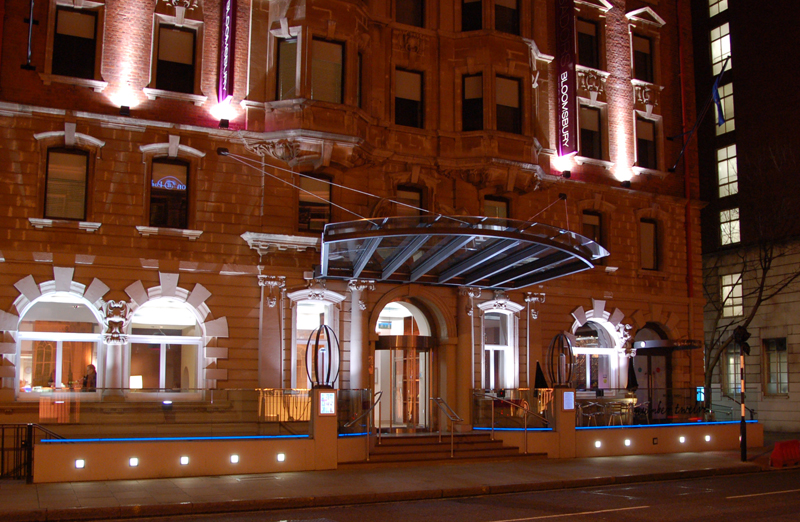 Ambassadors - Bloomsbury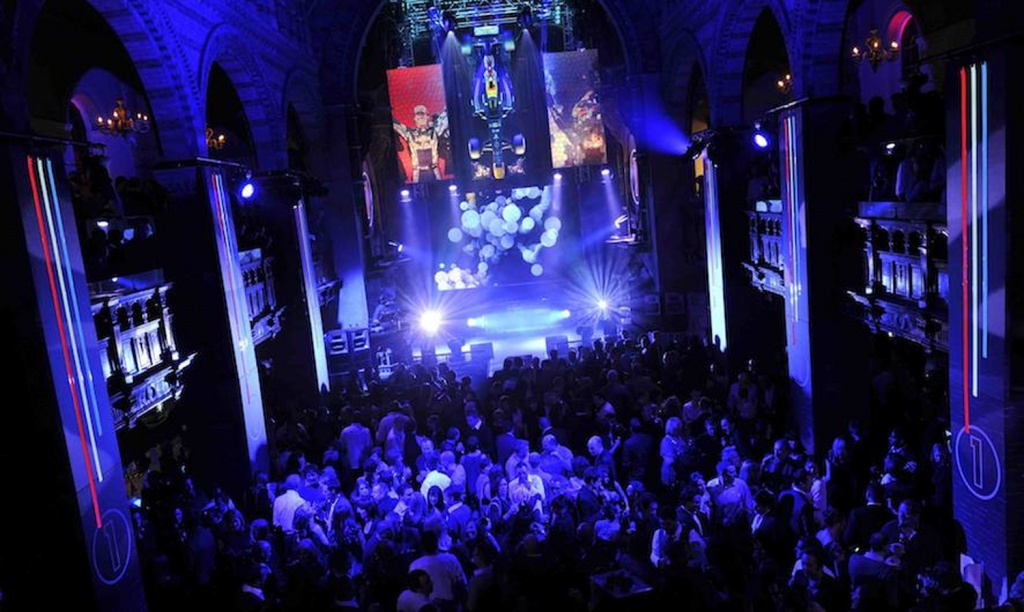 Red Bull Event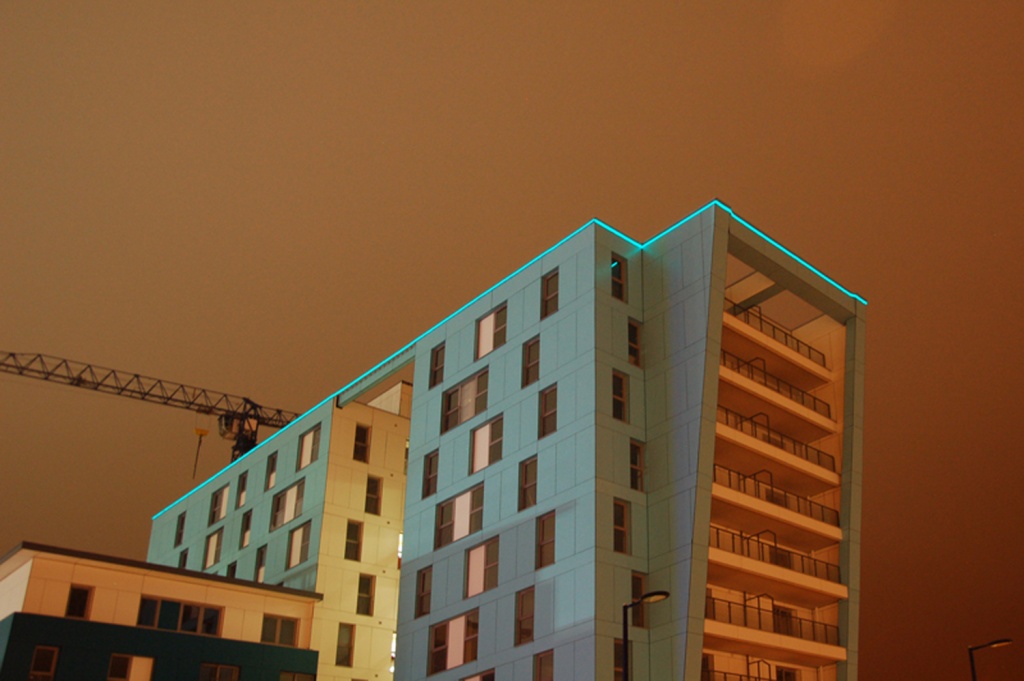 Pompey Building Accent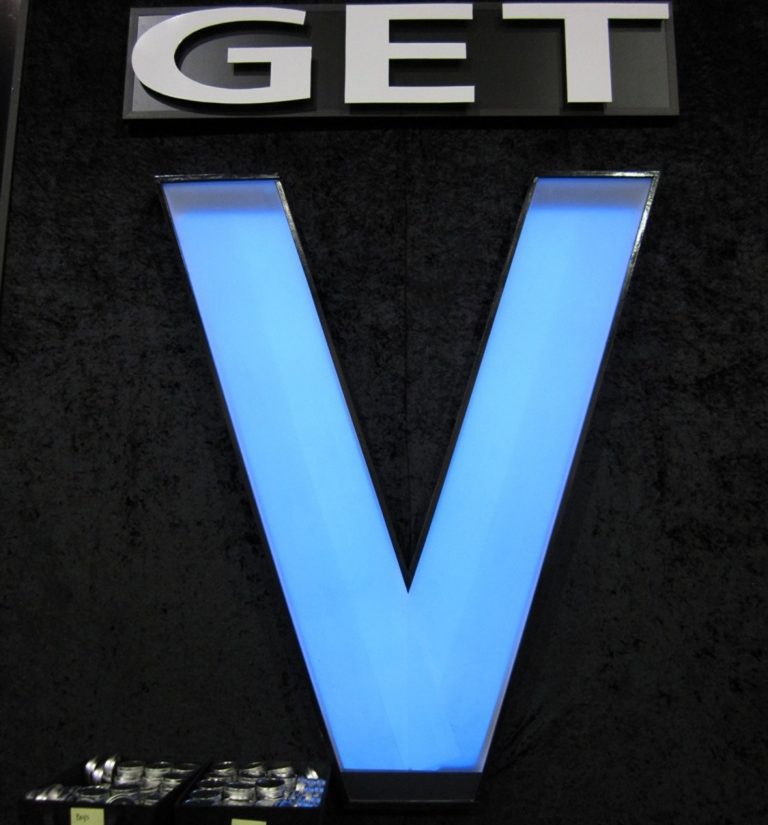 Noetix Get V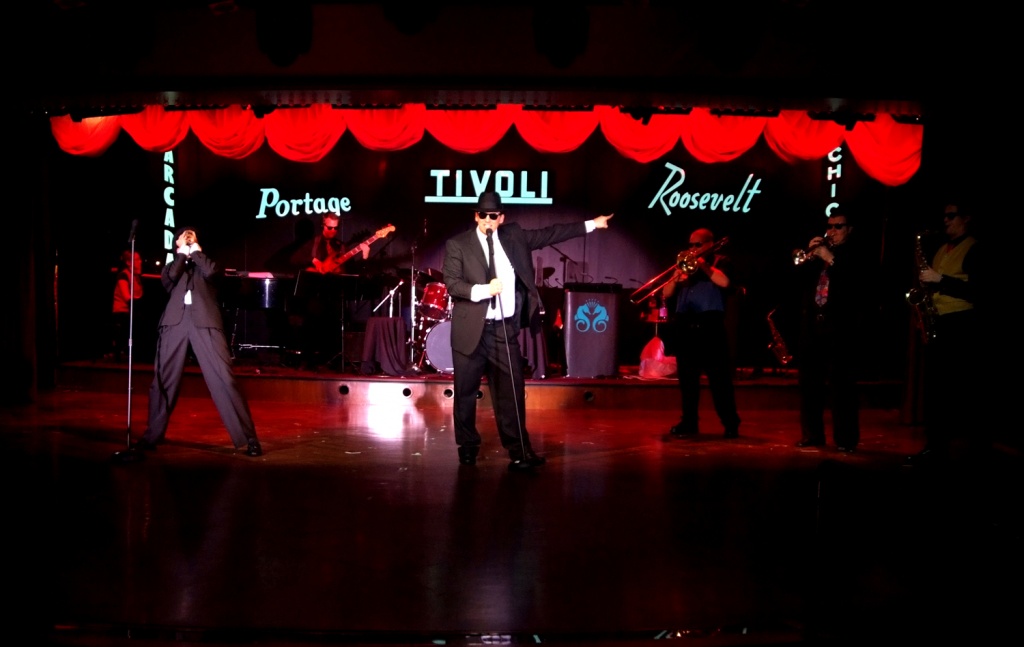 Crystal Cruise Set Design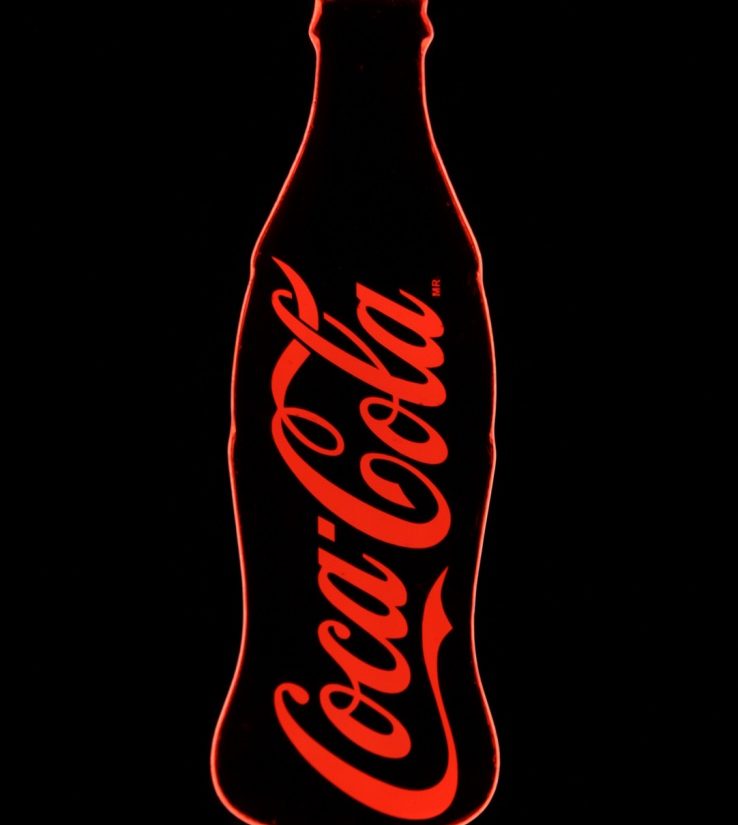 Coca-Cola Sign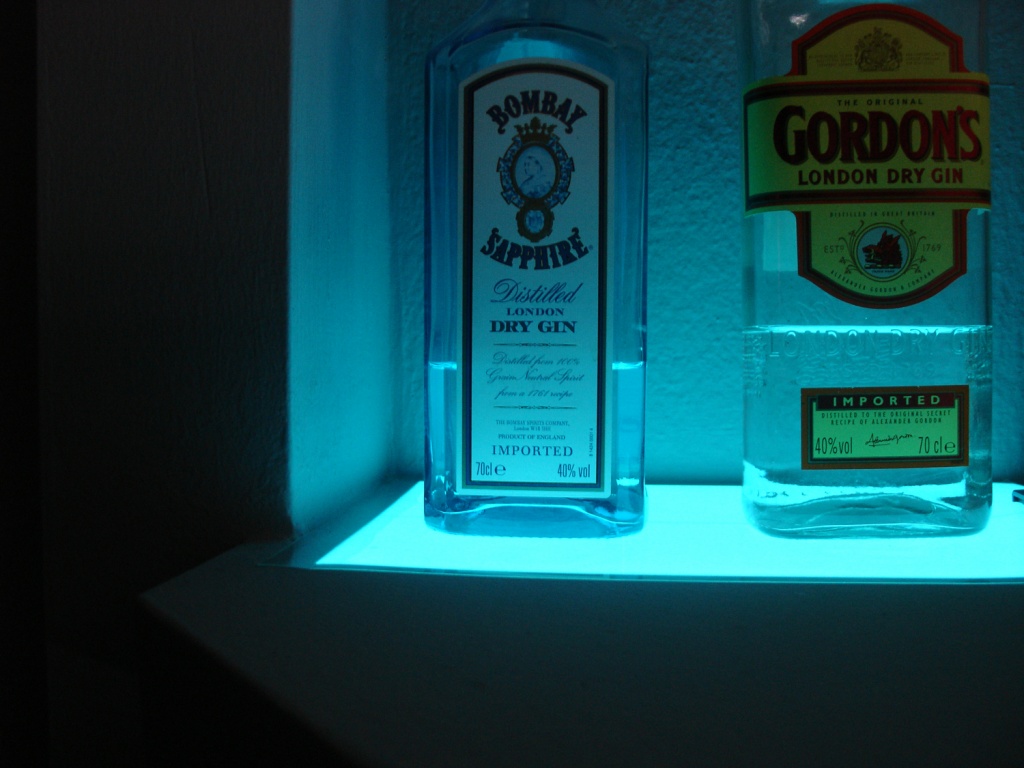 Bottle Shelf Uplighting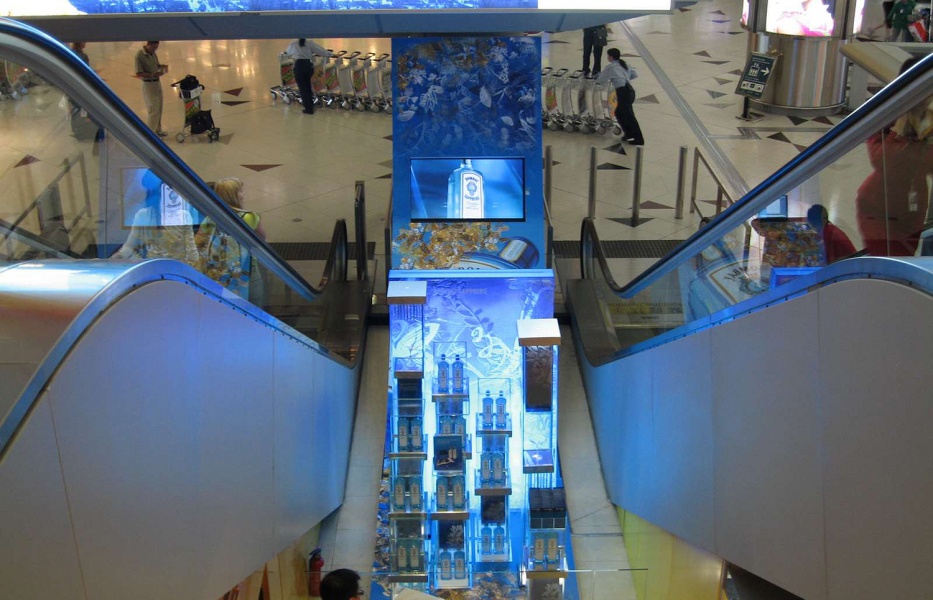 Bombay Sapphire® Display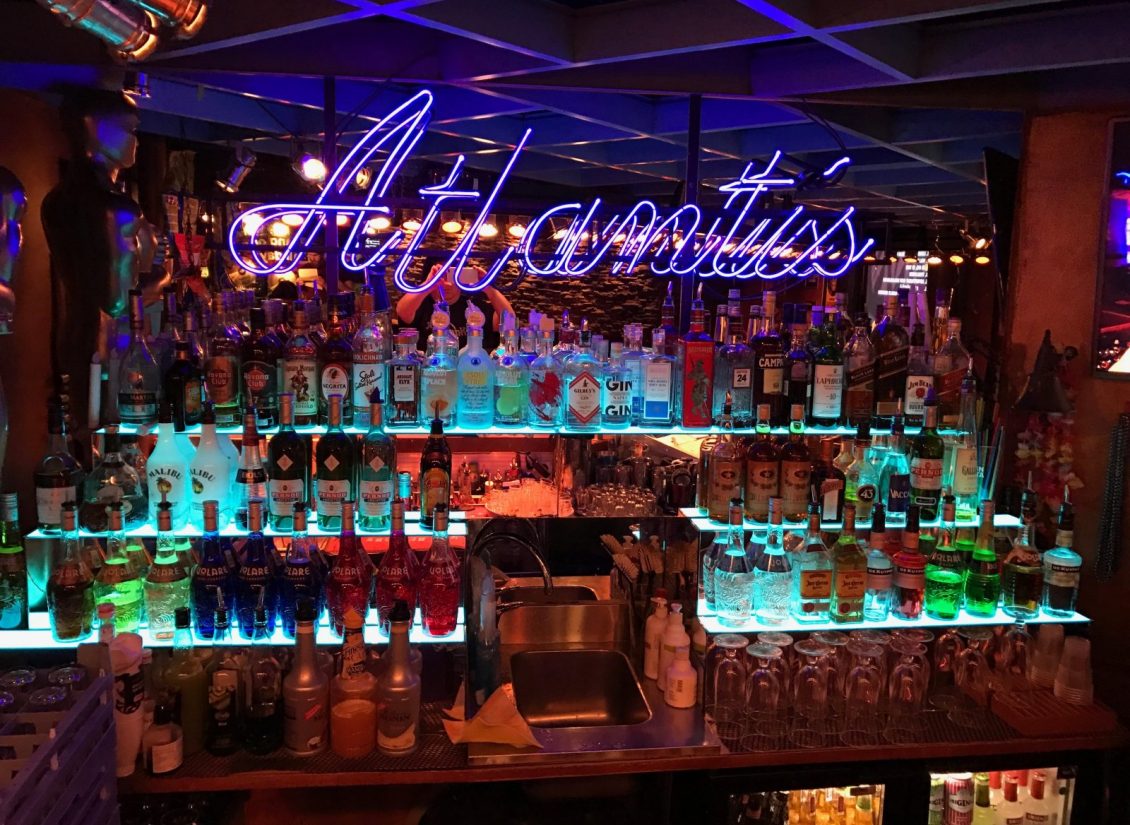 Atlantis Club - Finland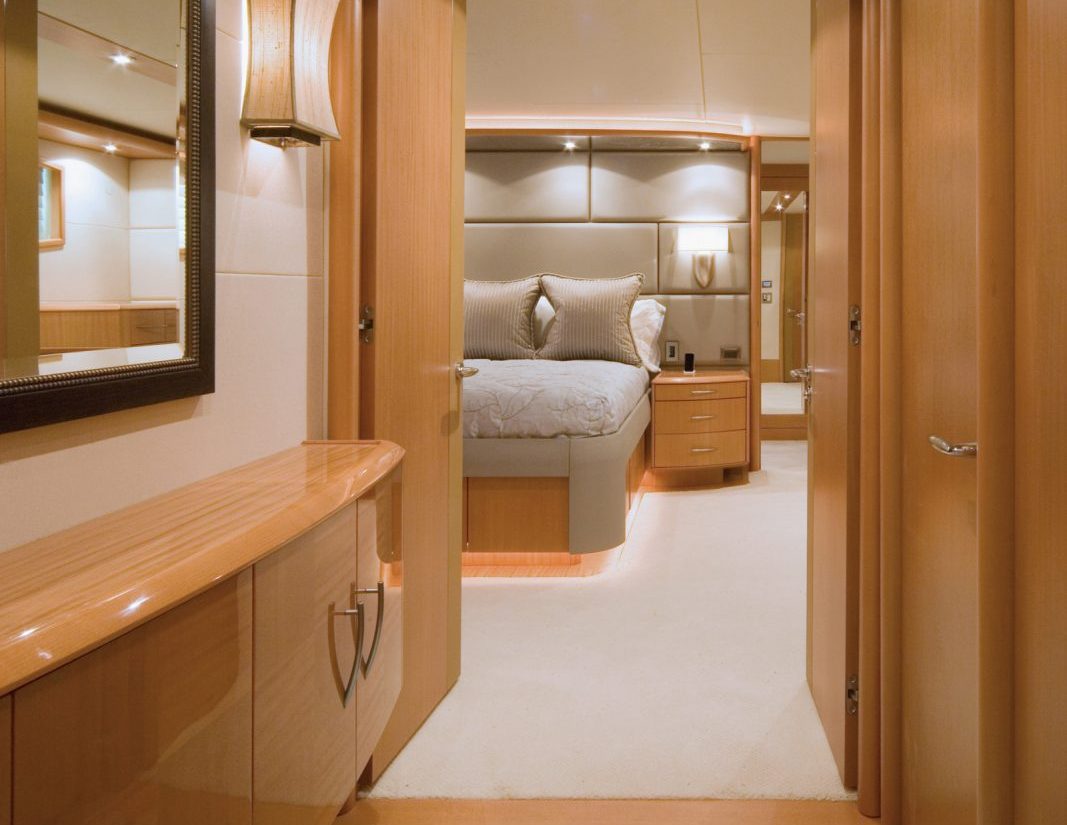 Lazar Yacht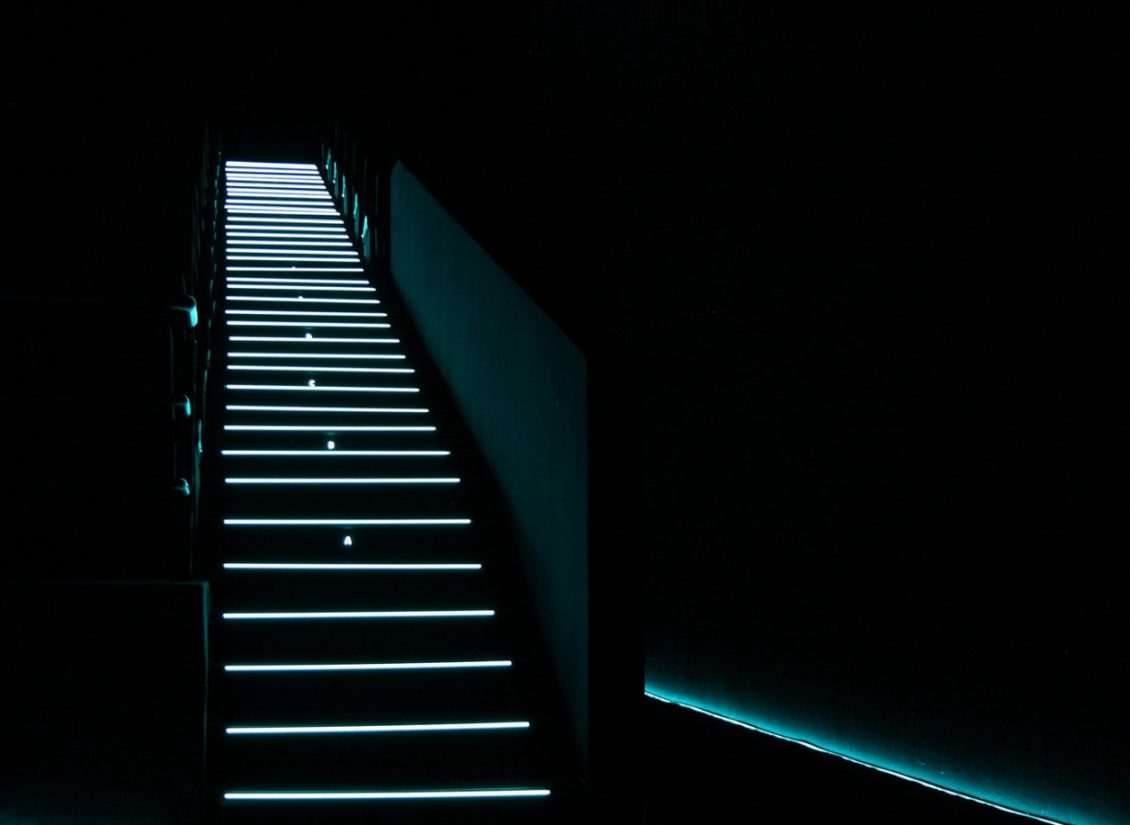 Theatre Step Lighting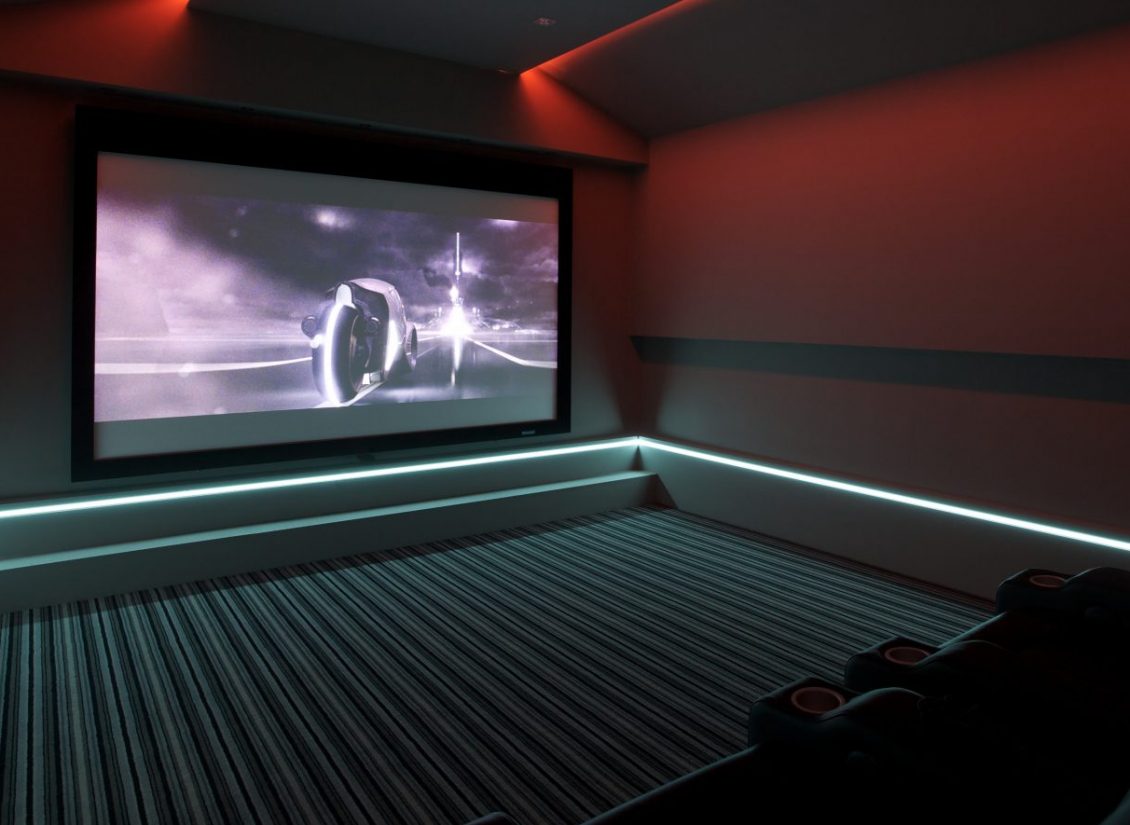 Home Theatre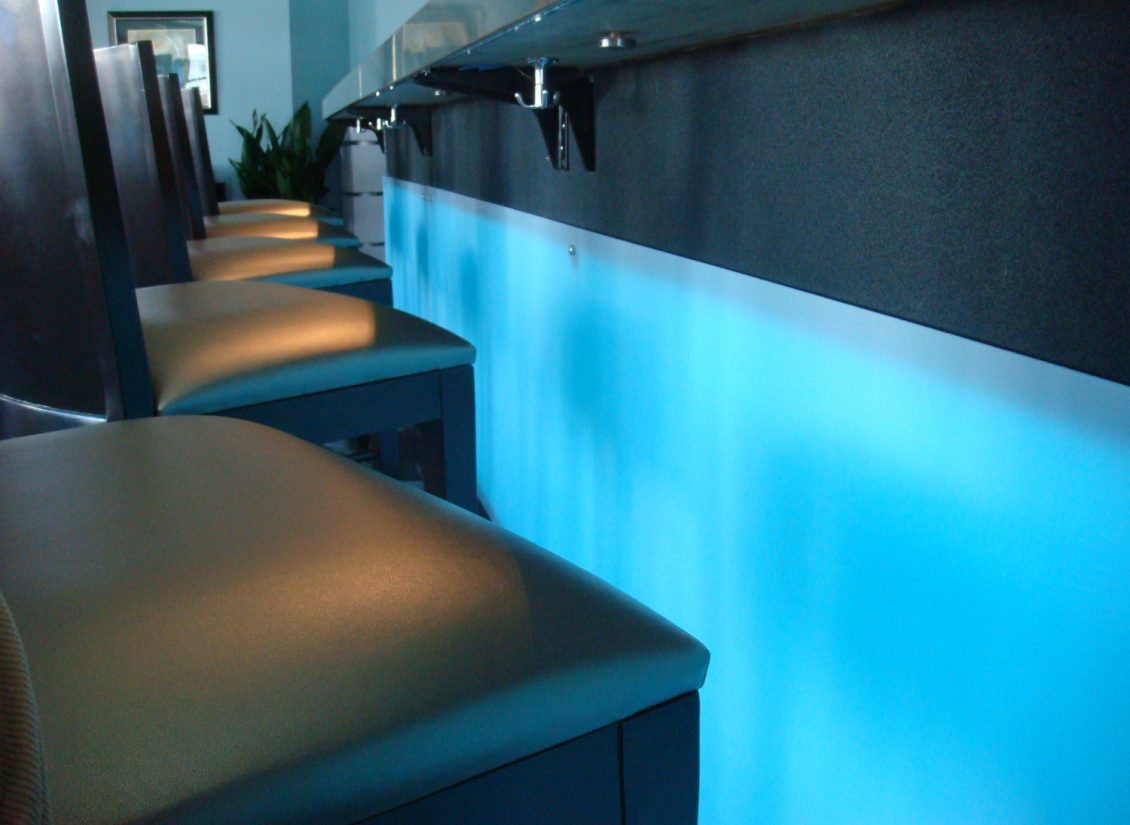 Sky Club Bar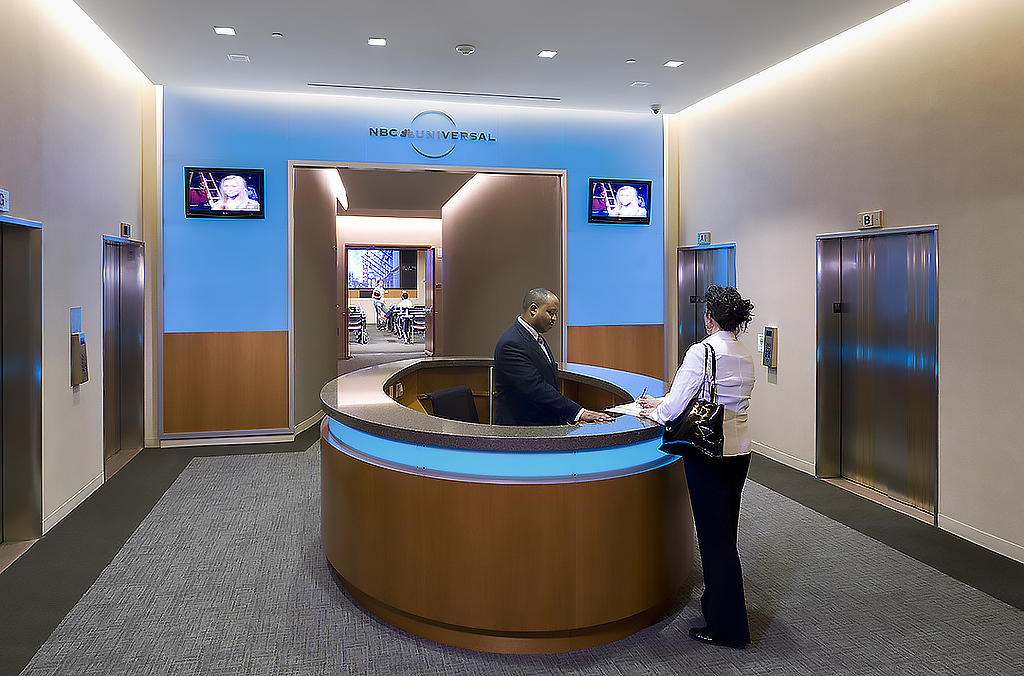 NBC Universal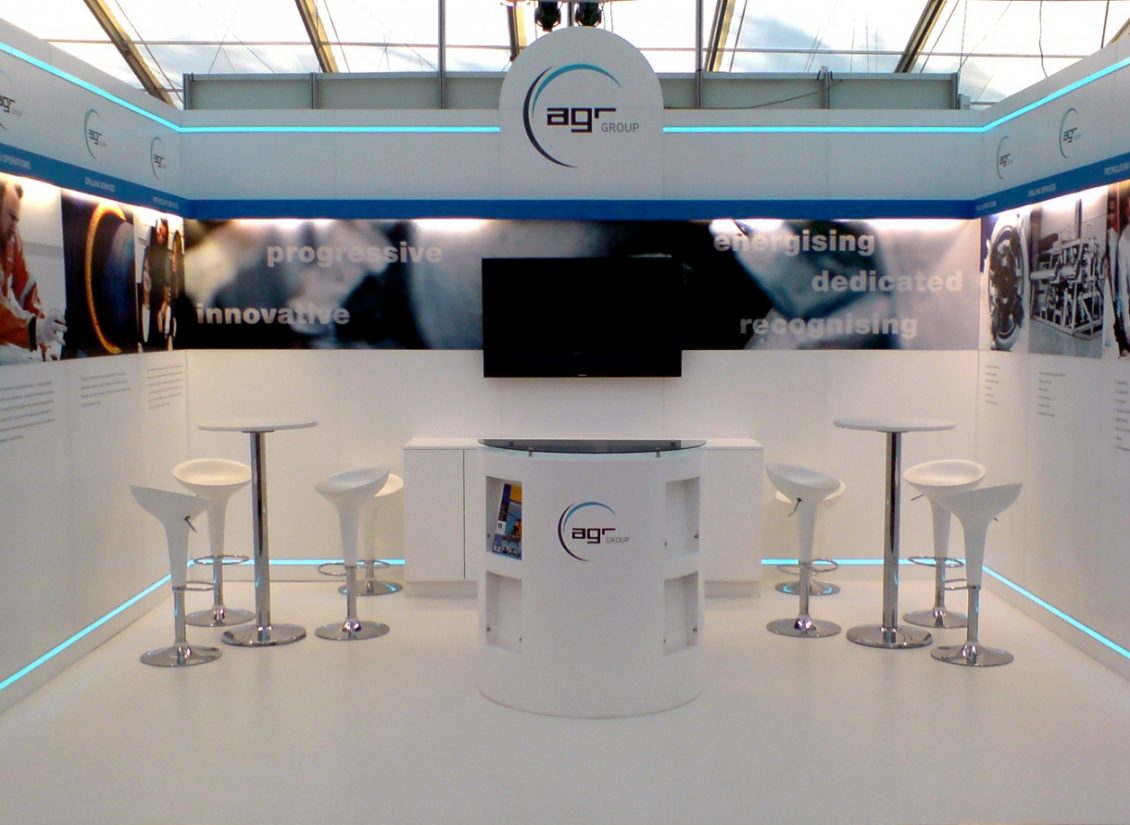 Event Booth - AGR Group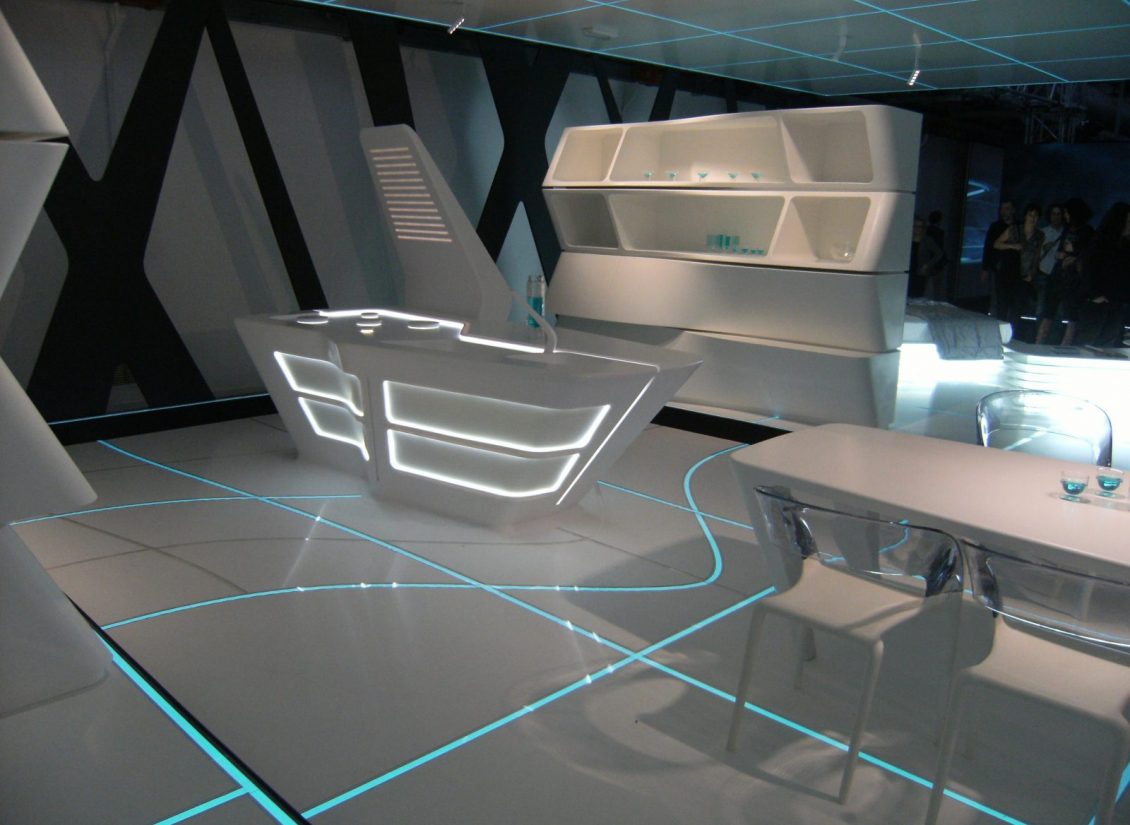 Tron Premier Event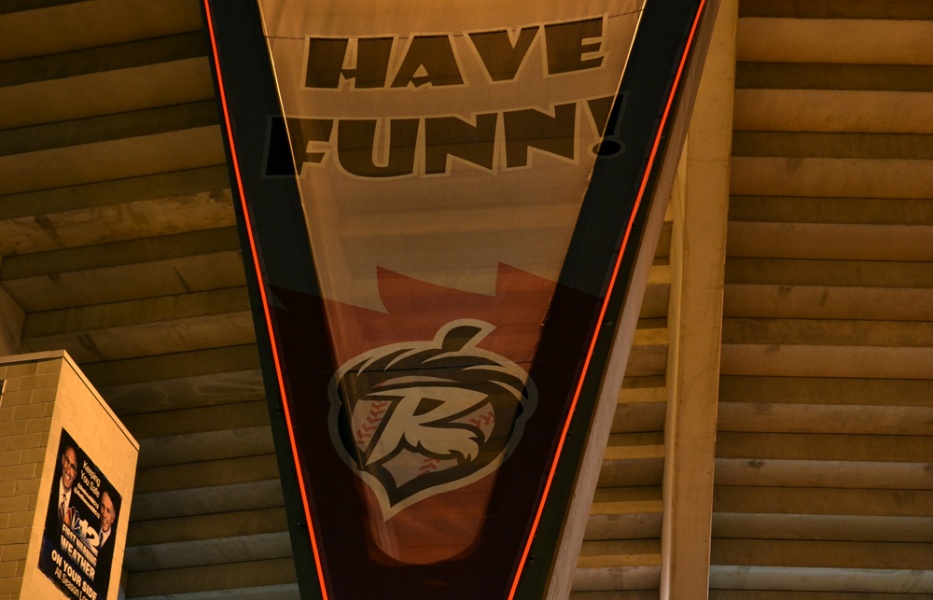 Richmond Baseball Stadium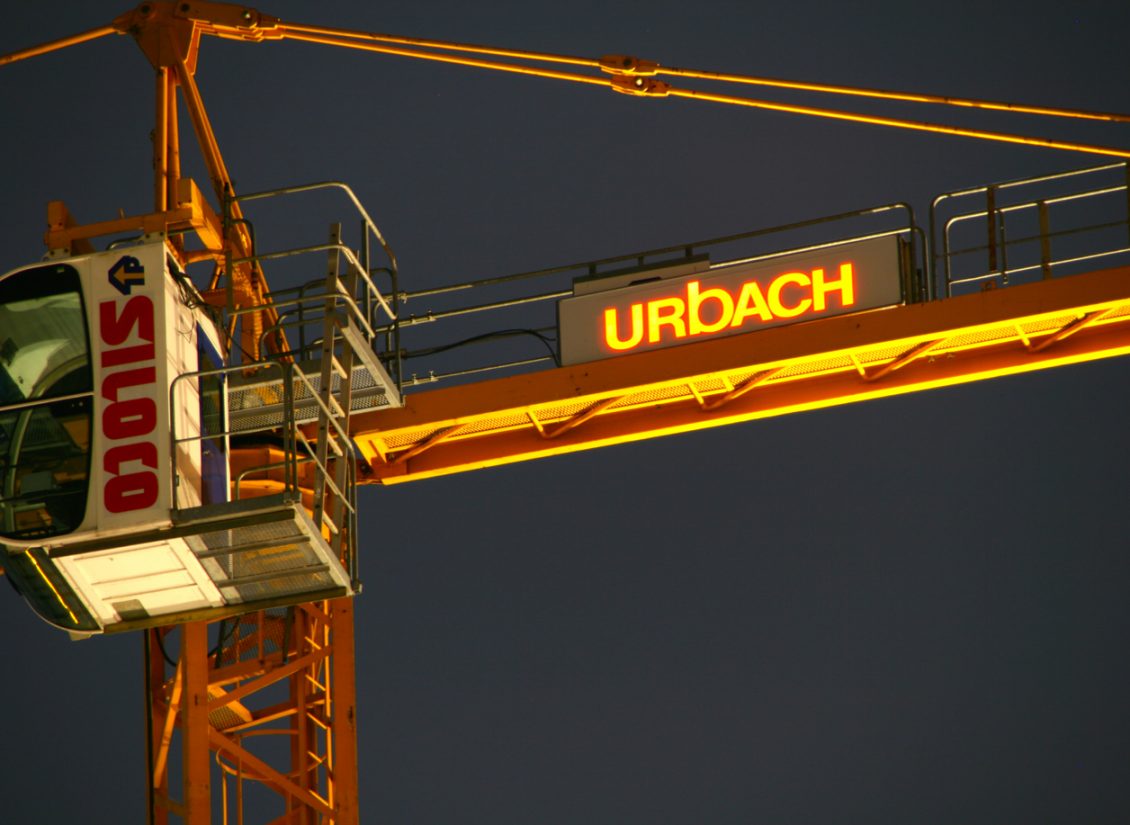 Urbach Cranes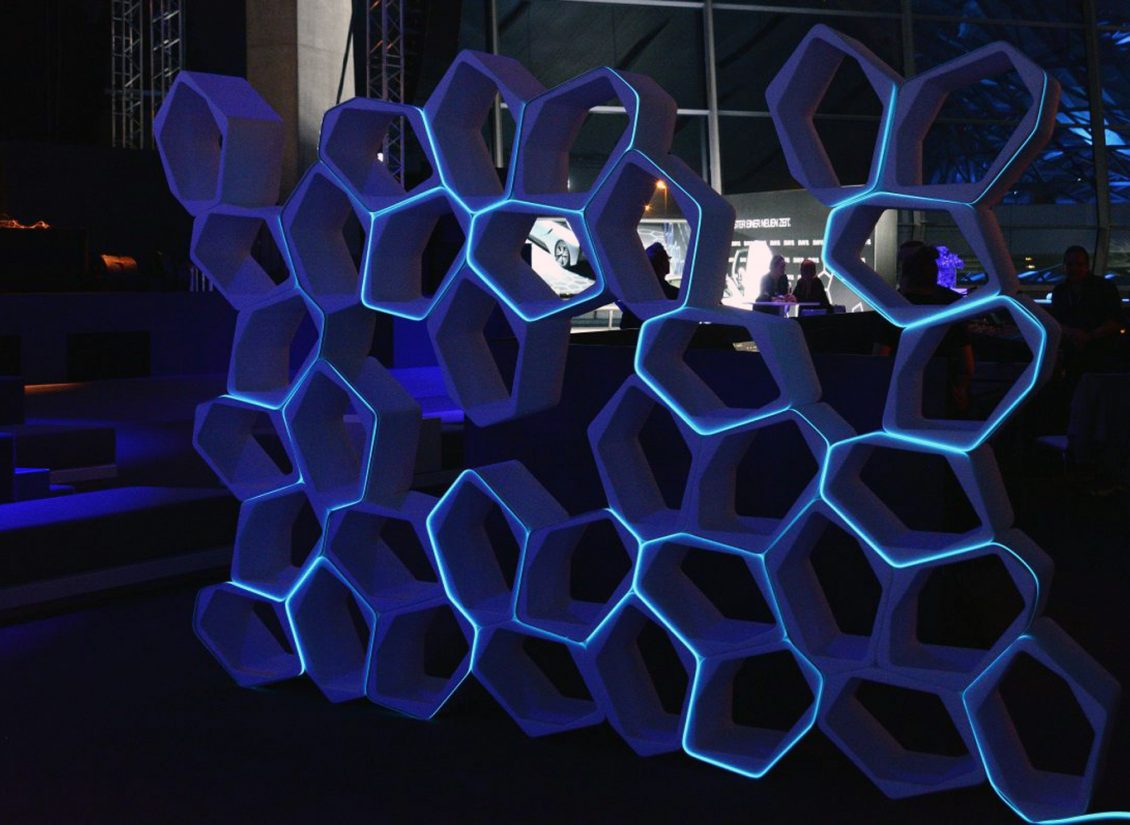 BMW i8 Launch
To reach iconic Brand status like BMW, there is no room for error in your branded collateral consistency. Our Extreme Series Caribbean Blue color was practically made for the i8 launch, mirroring the vehicle's exterior accent light. The client chose Light Tape's® 0.5″ and 1″ strips as it was a perfect flexible fit for their low form factor edge lighting requirements on the honeycomb section of the booth design.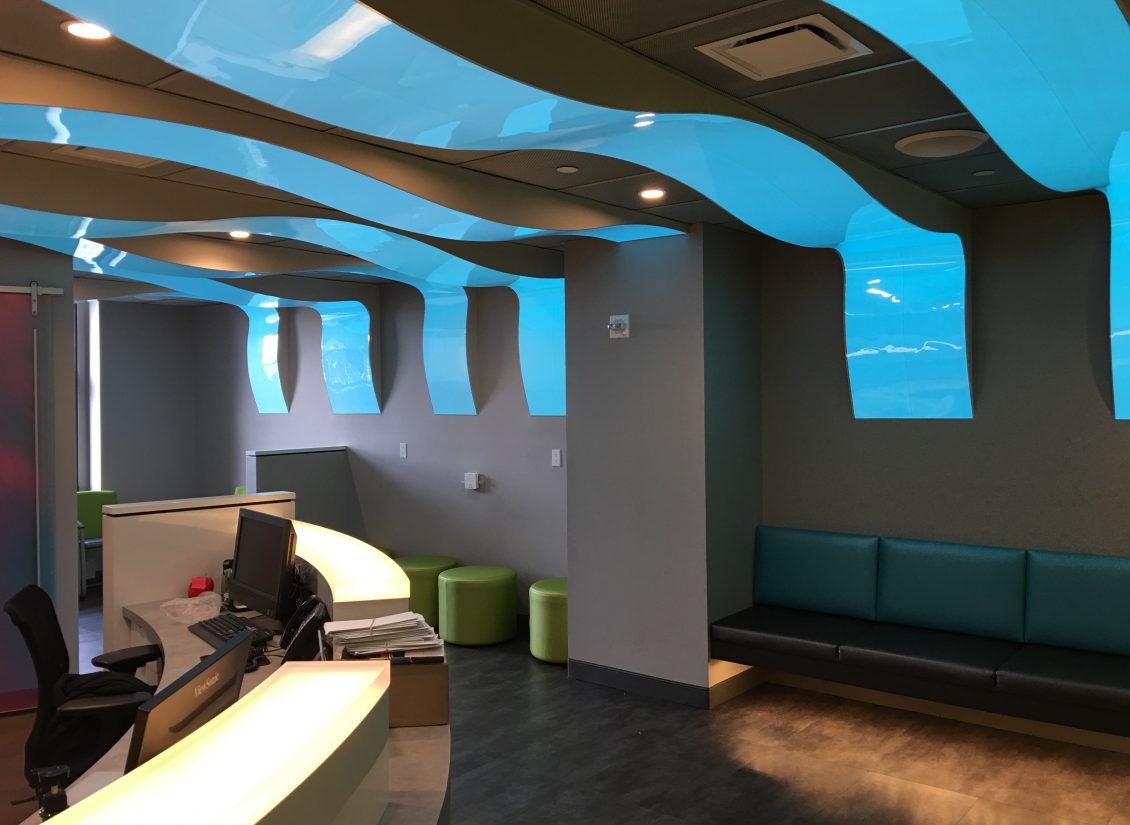 Hanson Place Orthodontics - Brooklyn
Hanson Place Orthodontics, ensures that all their clients have a relaxing & wonderful experience from the moment they walk into their office with their modern and calming interior accent Light Tape® office design. Light Tape®'s thin, lightweight, and flexible panels allow you to transform any space or application imaginable.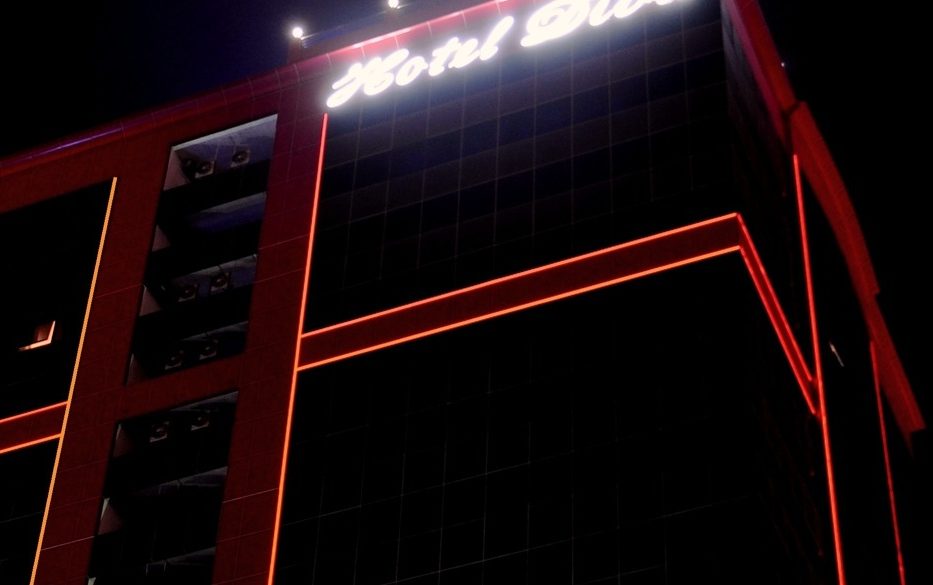 Hotel Diva
Needing a zero light pollution installation to highlight his hotel facade and to be seen from many miles away, our client Hotel Diva called on Light Tape. Its shown here using our 2″ strips in the Extreme Series Rich Red and having a minimal number of connections. The final result is a distinctive penetrating appearance, appropriate for, well, a Diva.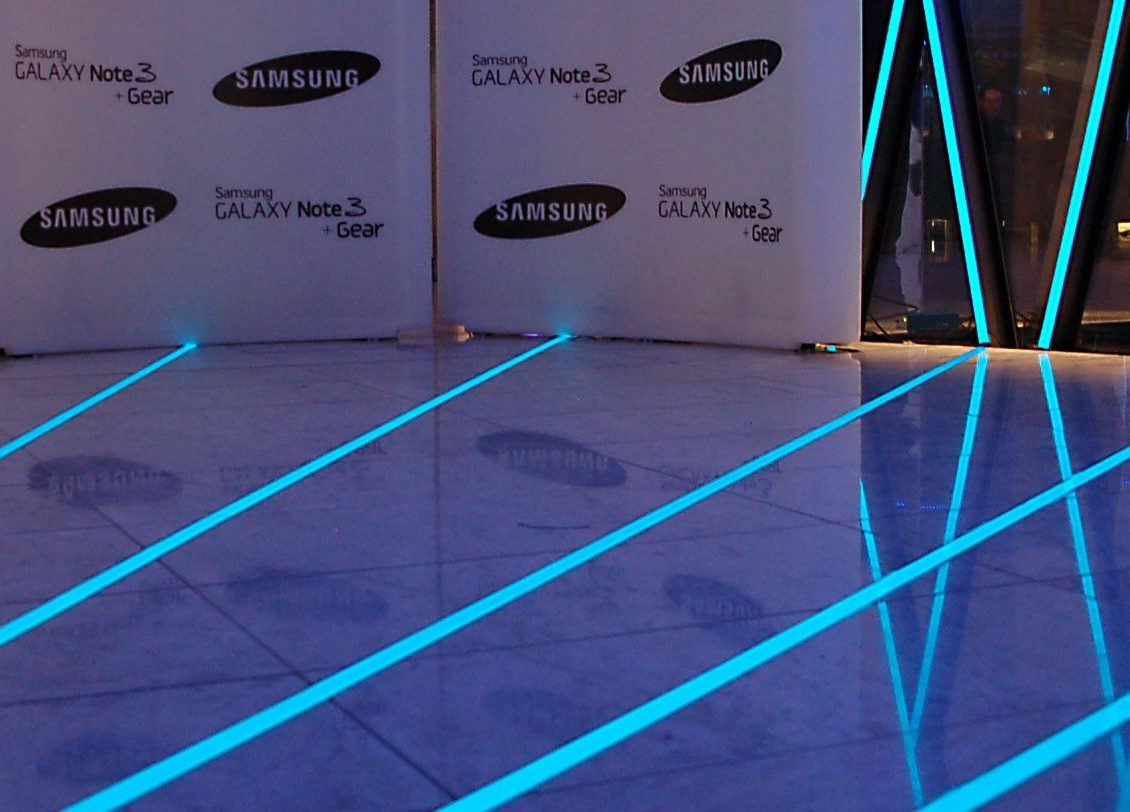 Samsung Event
Samsung's event design director needed a quick in, quick out high visual impact accent lighting system able to withstand the party's heavy foot traffic and to complement the futuristic look of the Galaxy Note 3 brand. We installed a safe, temporary, floor mounted lighting system utilising our 1″ Extreme Series Caribbean Blue.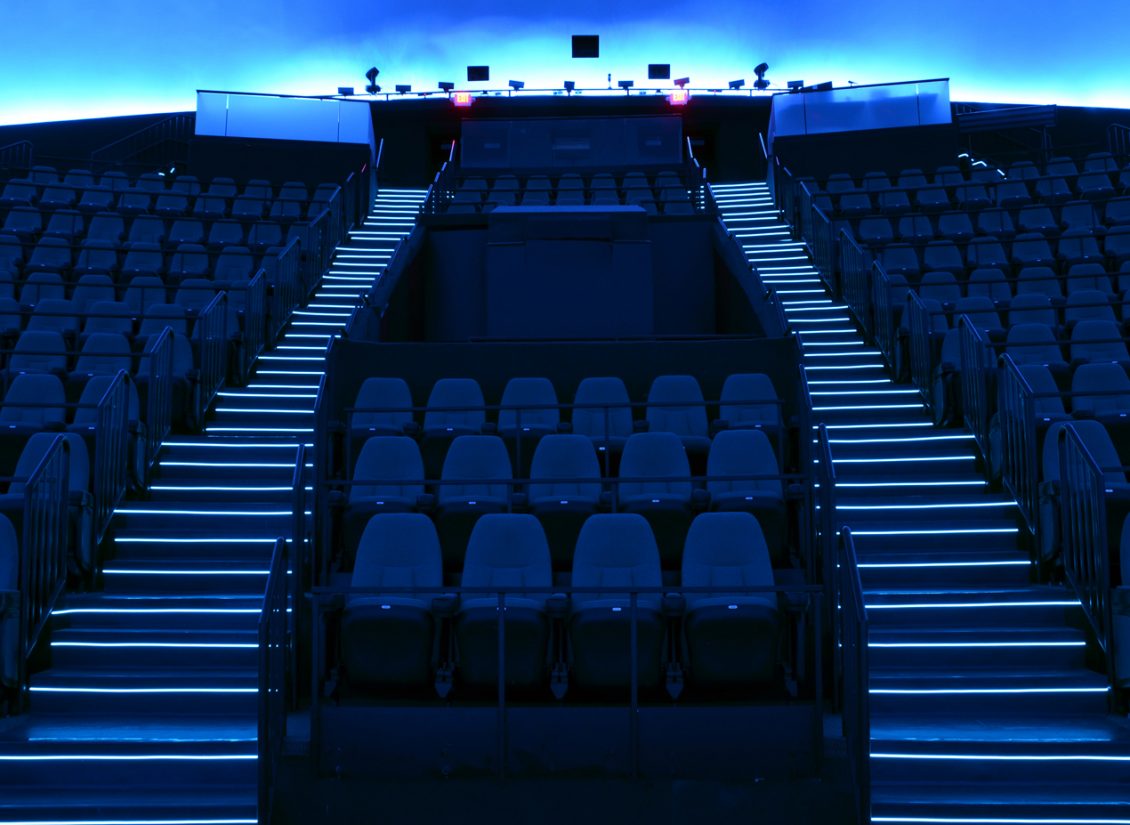 Science Museum - Virginia
When constructing a theater, there is special attention paid to the safety of the audience walking in the dark and at the same time minimal distraction from the film. The newly renovated Dome Theater of the Science Museum of Virginia needed an alternative to the bulky, high glare LED systems and a light source that's beautiful. After all, it is the most technologically advanced dome theater in the world. We installed ¼" strips in our Electric Blue Light Tape®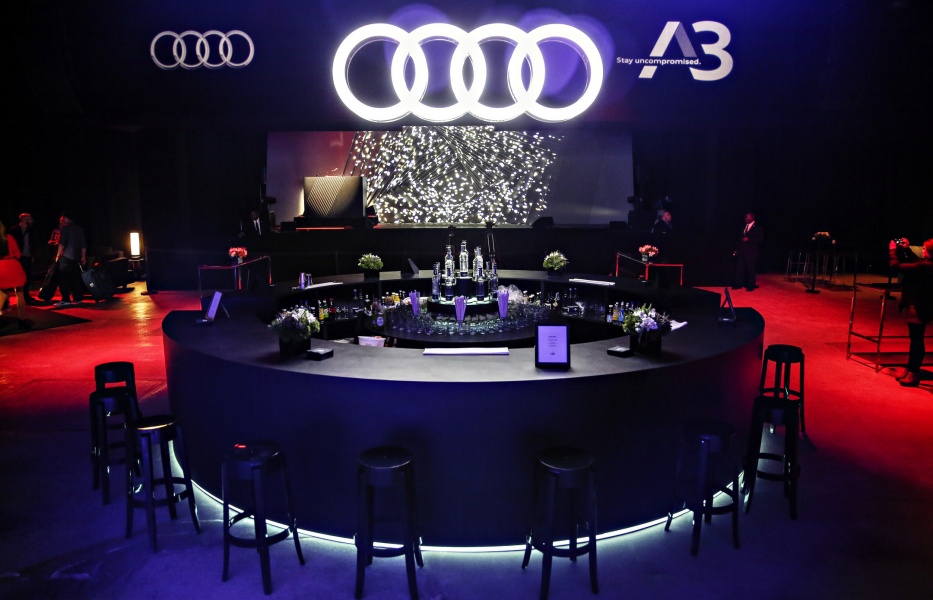 Audi Event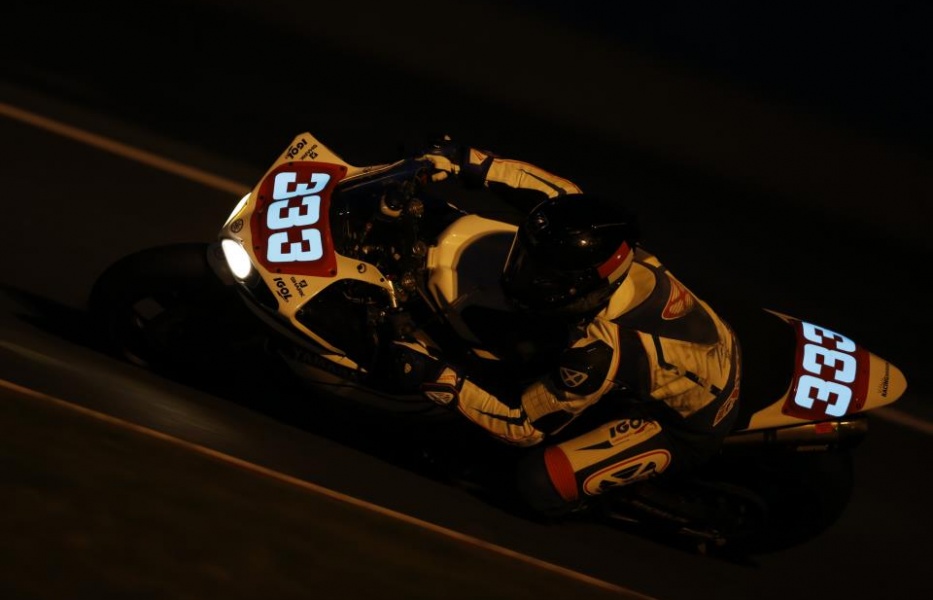 Motorcycle Backlighting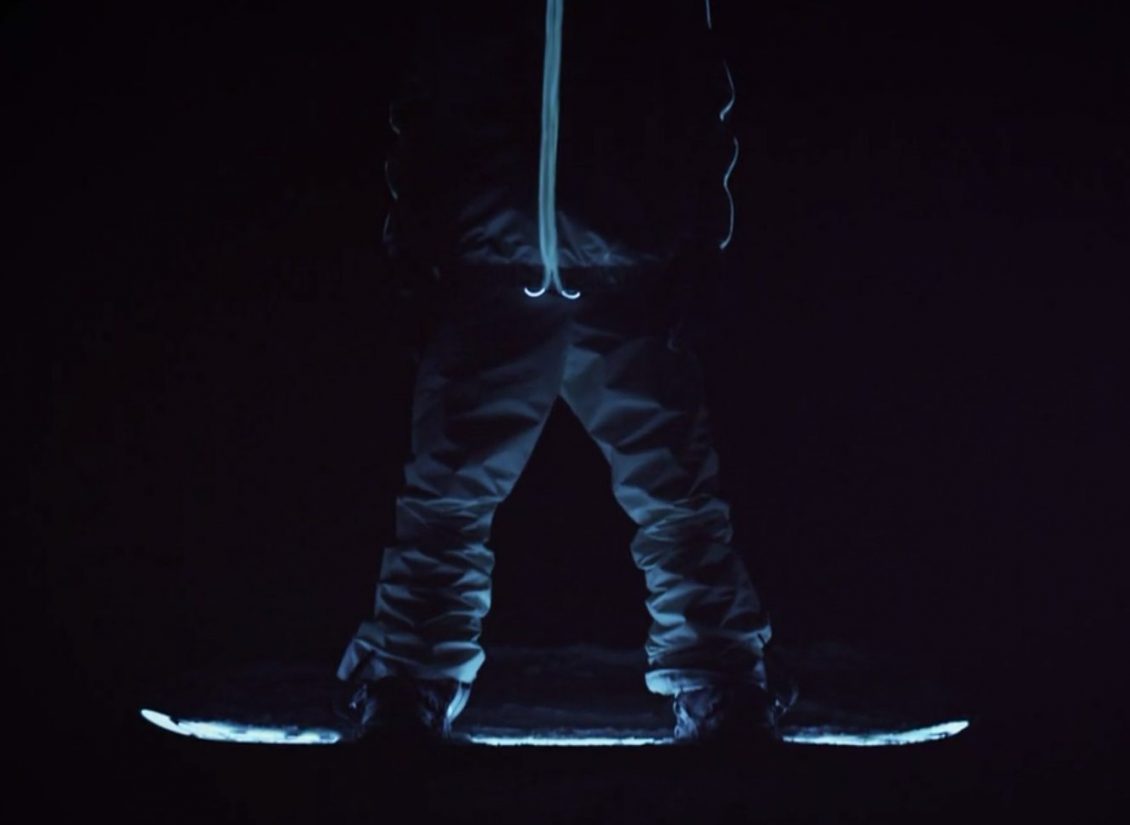 Black Snow - Snowboard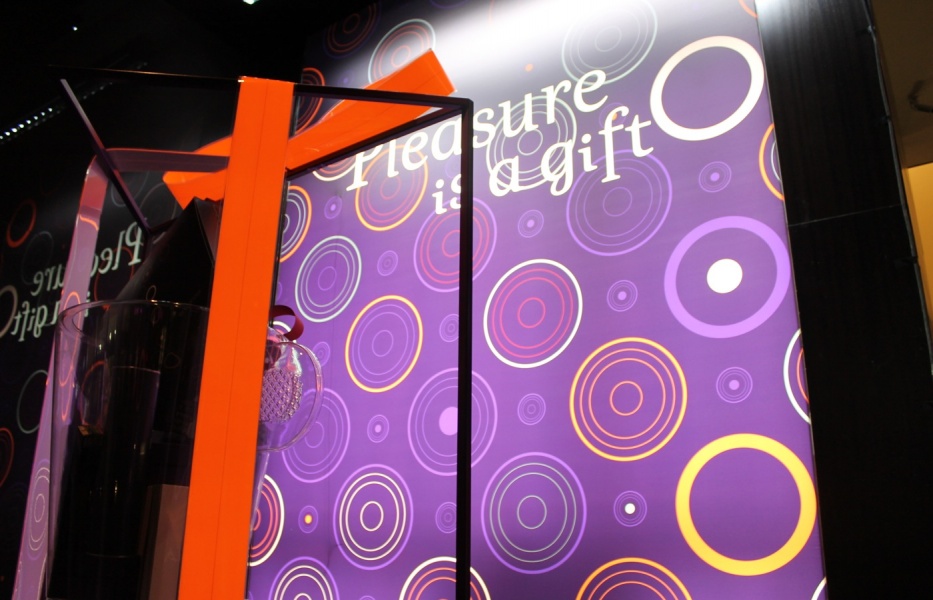 Nespresso
Attracting customers' attention during the holiday shopping season is difficult, but doing it in a elegant, innovative way is near impossible. The Nespresso Visual Merchandiser called on us for this very challenge, wanting a low profile point of sale accent lighting innovation to promote Nespresso's Christmas window displays in major metropolitan cities. We used Light tape® 2″ strips in our Extreme Series Orange giving a sleek high quality orange illumination that attracted holiday shoppers' attention in Miami, New York, London, Paris and Munich.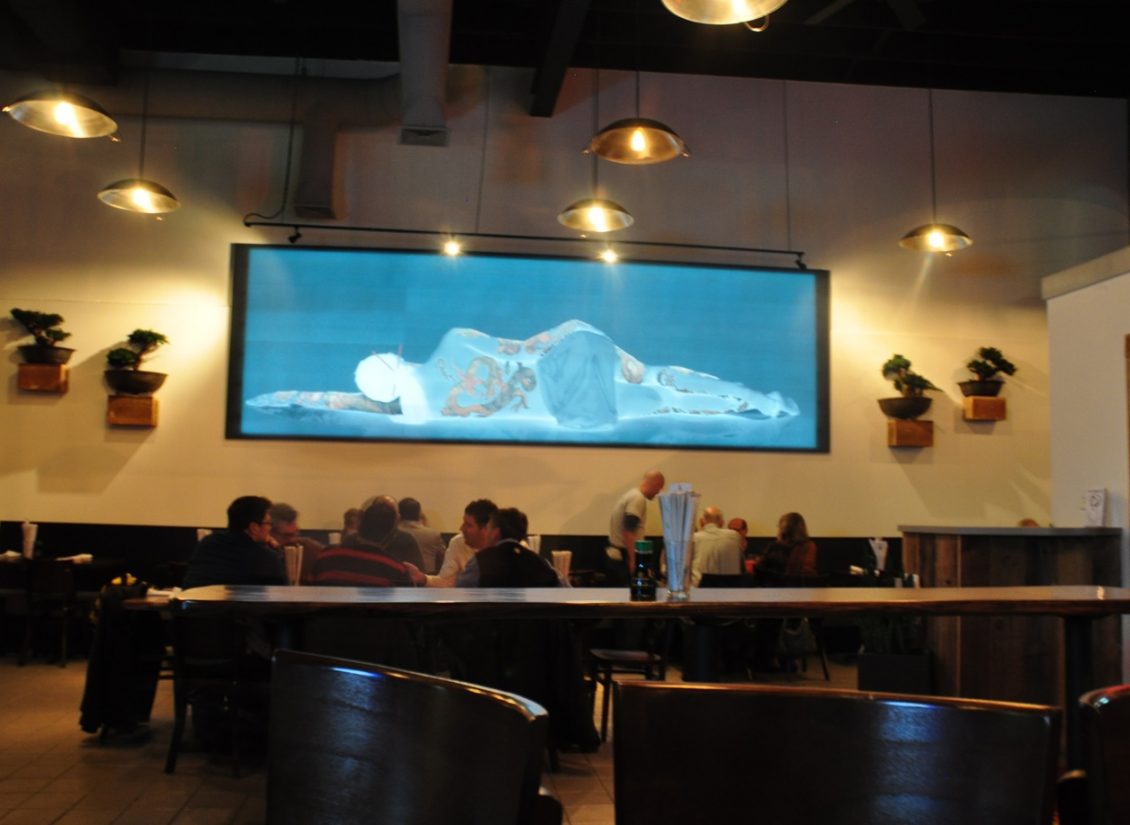 Fat Dragon Restaurant - Richmond, VA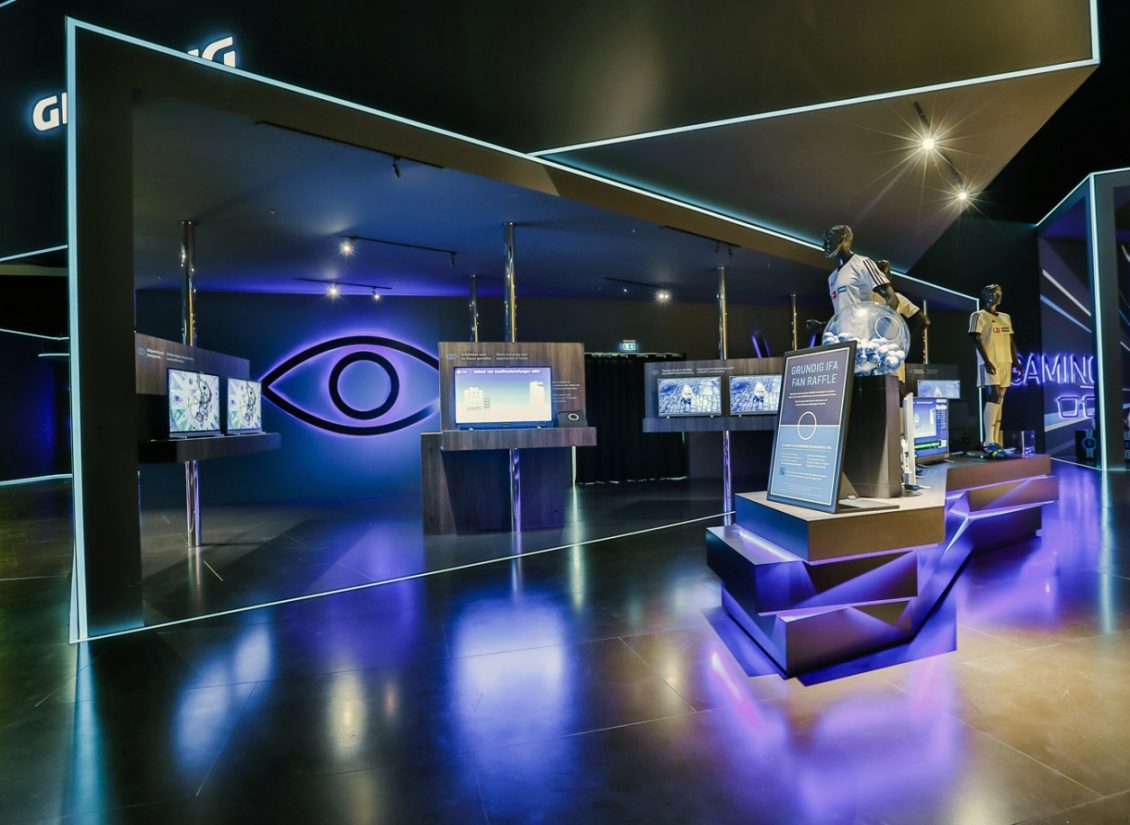 Grundig IFA 2014 - Berlin