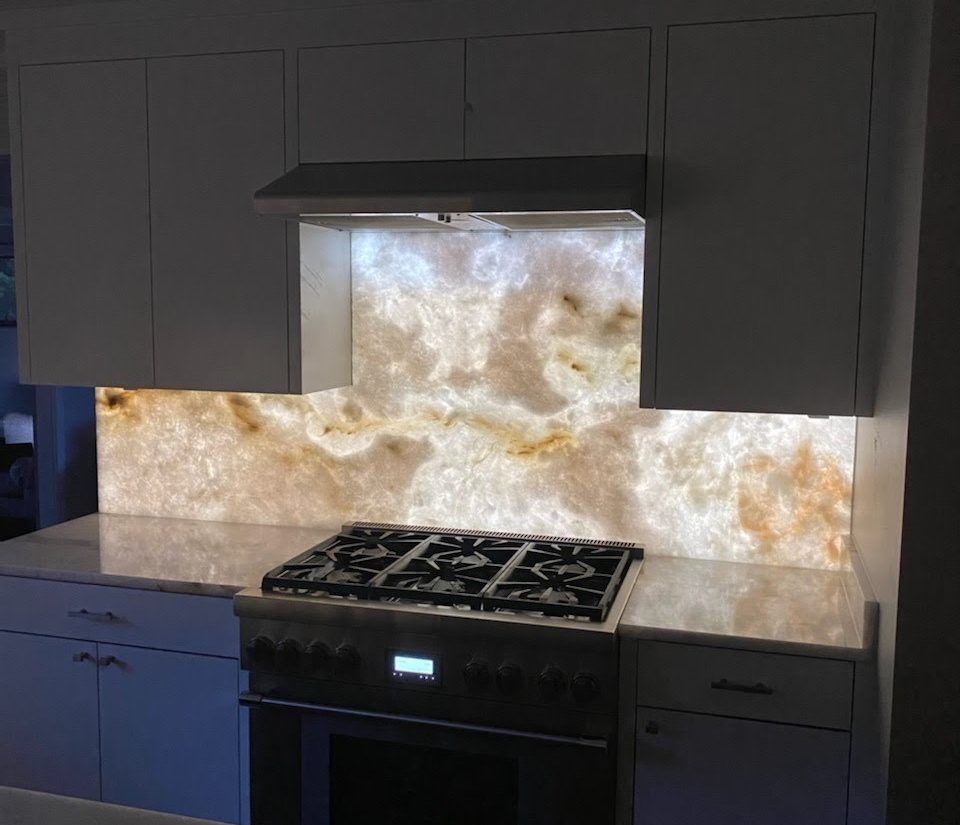 Residential Cristallo Quartzite Backsplash
The clients asked their contractor for help backlighting their backsplash. The contractor then reached out to us, and we worked with him to get the right sized Glacier White Light Tape panels to illuminate the backsplash. Double sided foam tape was used to adhere the Light Tape to a plywood substrate, and the surface was mounted over top with ease.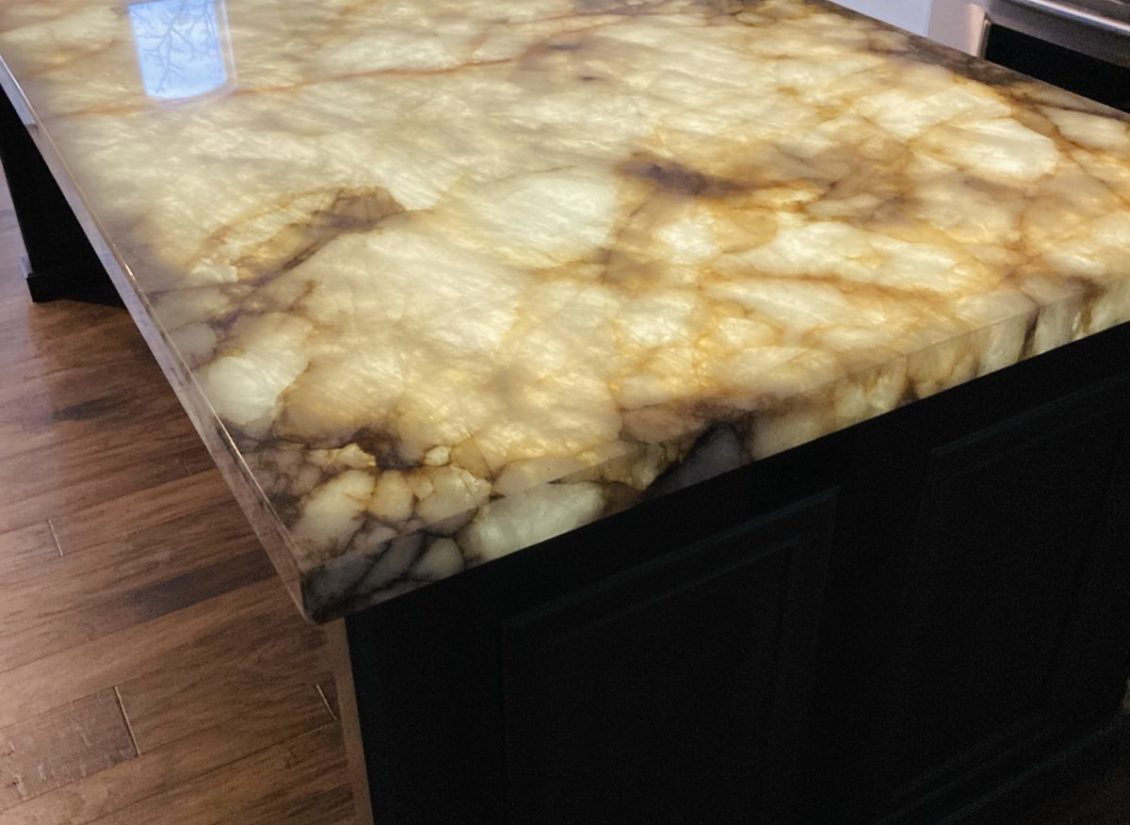 Quartzite Island Counter
We worked with Thomas Construction Company to get this quartzite island to shine beautifully with our Glacier White panels. The client wanted to light the mitered edge as well to create a full look which was very easy with our Light Tape strips. We worked closely with the contractors to make sure our panels fit perfectly into their island design.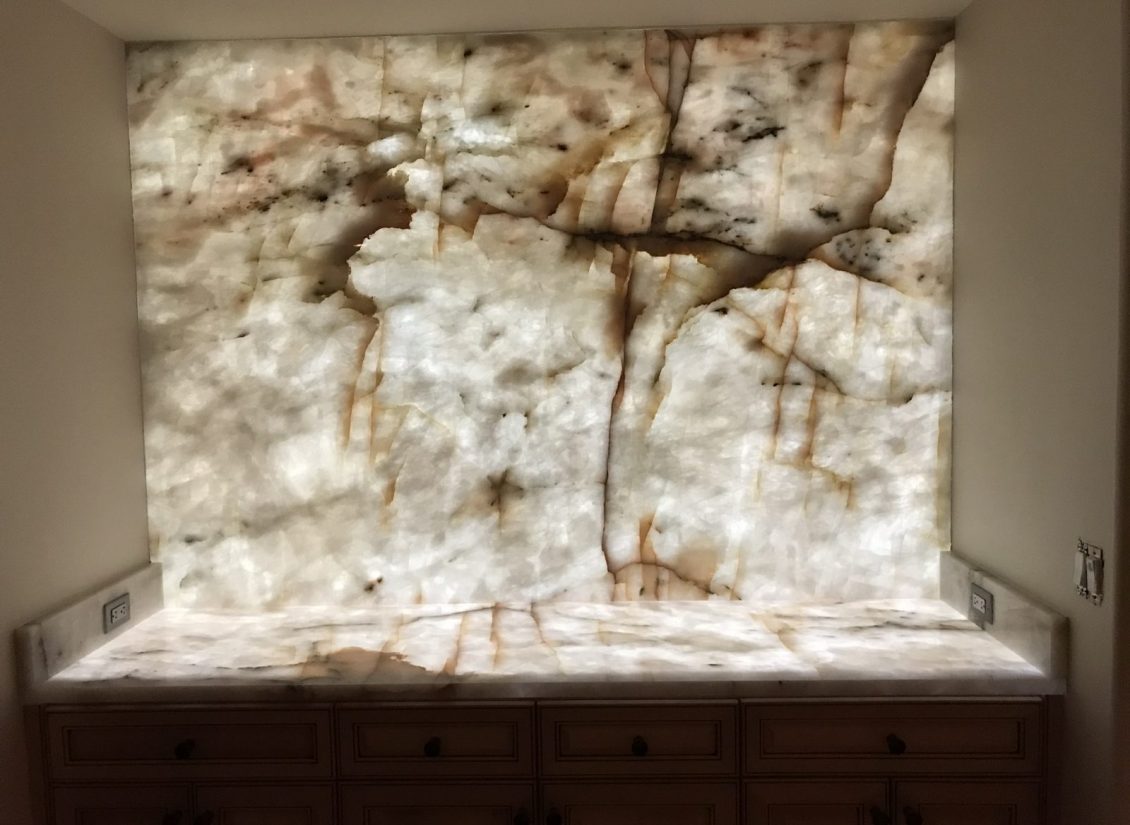 Quartz Wall and Backsplash
Home Quartz wall and backsplash perfectly illuminated with our Glacier White Light Tape® panels.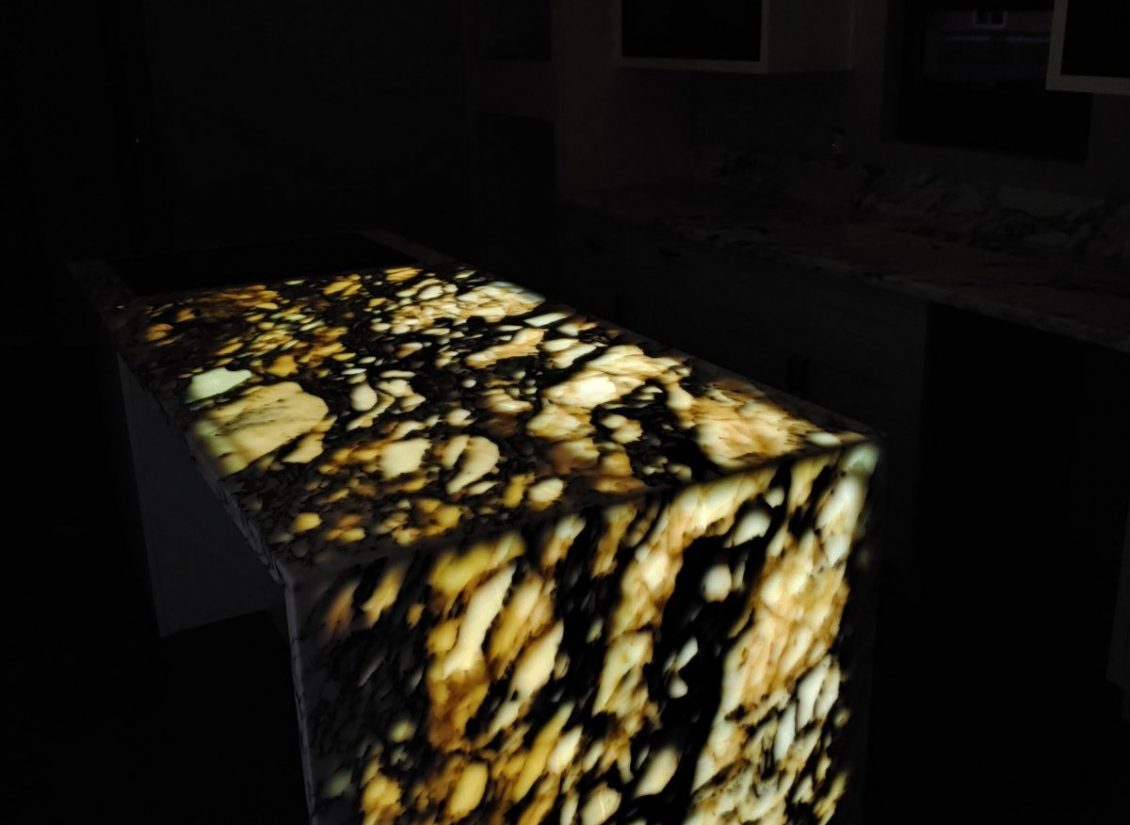 White Marble Kitchen Island
This client was looking to backlight white marble for his kitchen renovation. He didn't know where to start, or what he needed, but we quickly walked him through the process for what he would need to prepare to backlight his stone. For this specific project, our Classic Media White Light Tape® panels were used. The overall effect looks very warm despite using our cooler white panels. This is because Light Tape® is an accent light, and doesn't cast much unwanted light out. The rich amber tones in the marble were accented wonderfully with our Media White.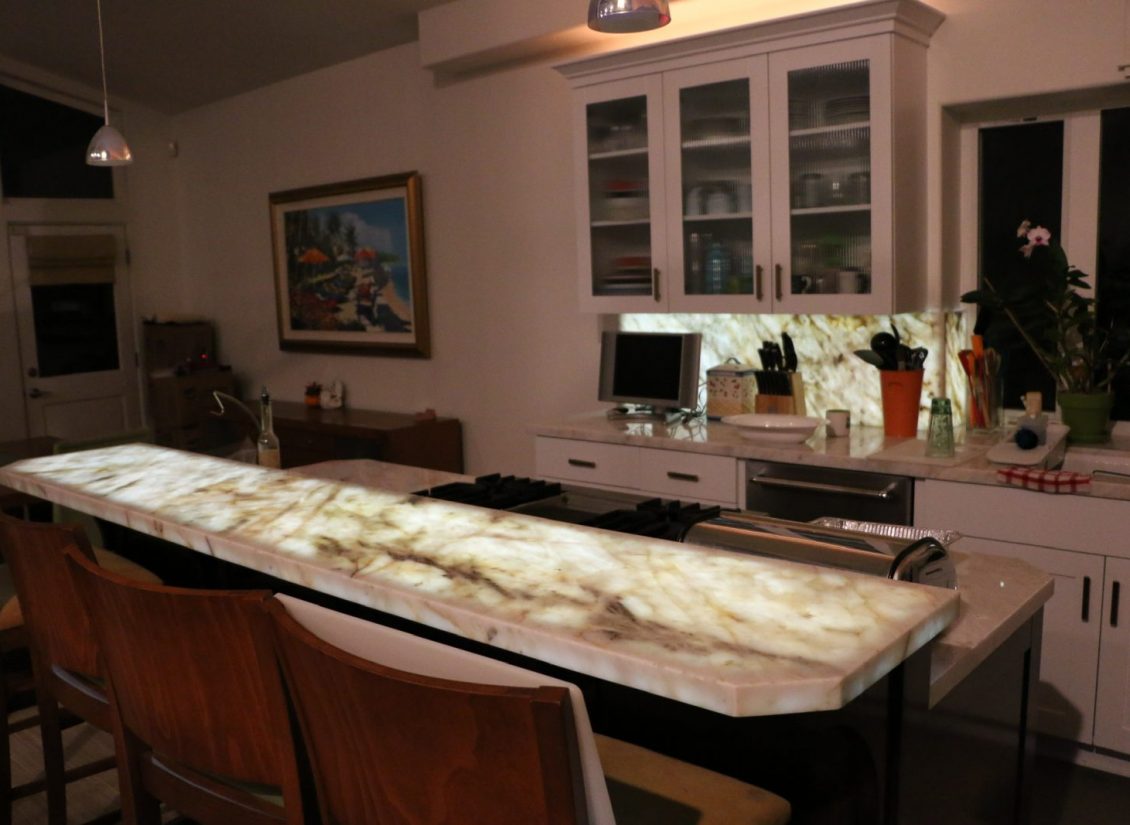 Quartz Kitchen Backsplash and Bar Backlighting
The homeowner reached out because he was renovating his kitchen, and was going from brown granite to translucent quartz. He hand drew us a template with his exact measurements on paper of the areas he wanted to backlight. We were able to cut everything for him per his measurements. If you're a homeowner and don't have a professional template that's not a problem. The color featured here is our Classic Glacier White. The glow around the mitered edge of the bar top was achieved by adhering a 1/2" Glacier White Light Tape® strip to the perimeter of the subsurface behind the stone.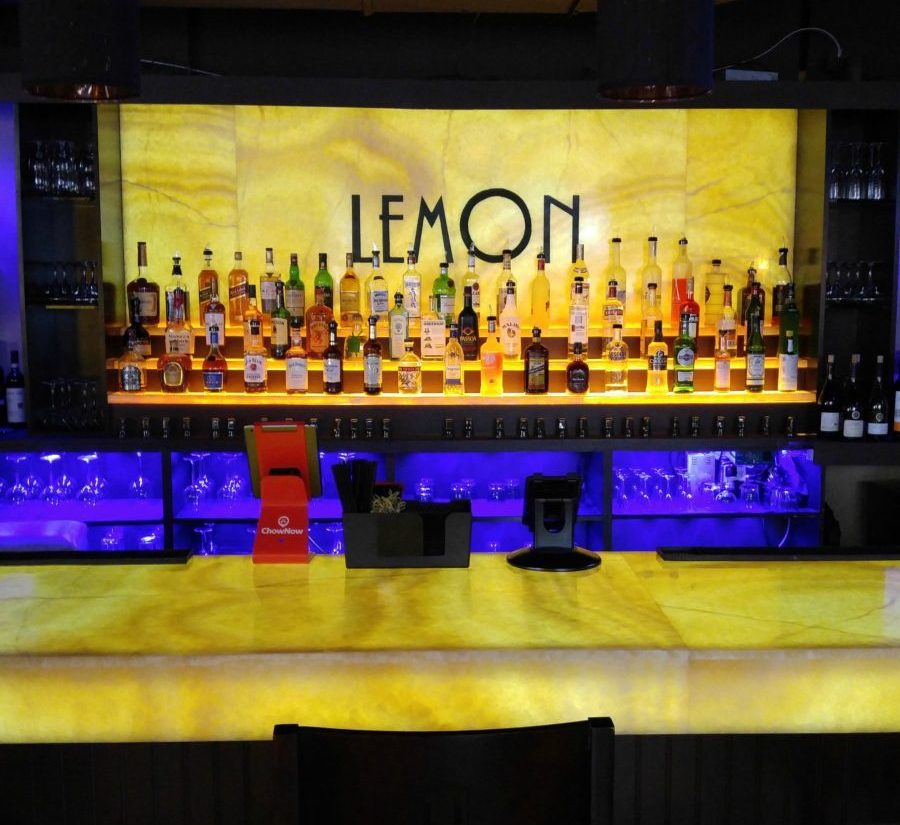 Lemon Indian Restaurant - Washington, DC
Our Classic Media White Light Tape® panels under onyx. Media White is a great choice for onyx if you want to bring out those crisp yellows in the stone.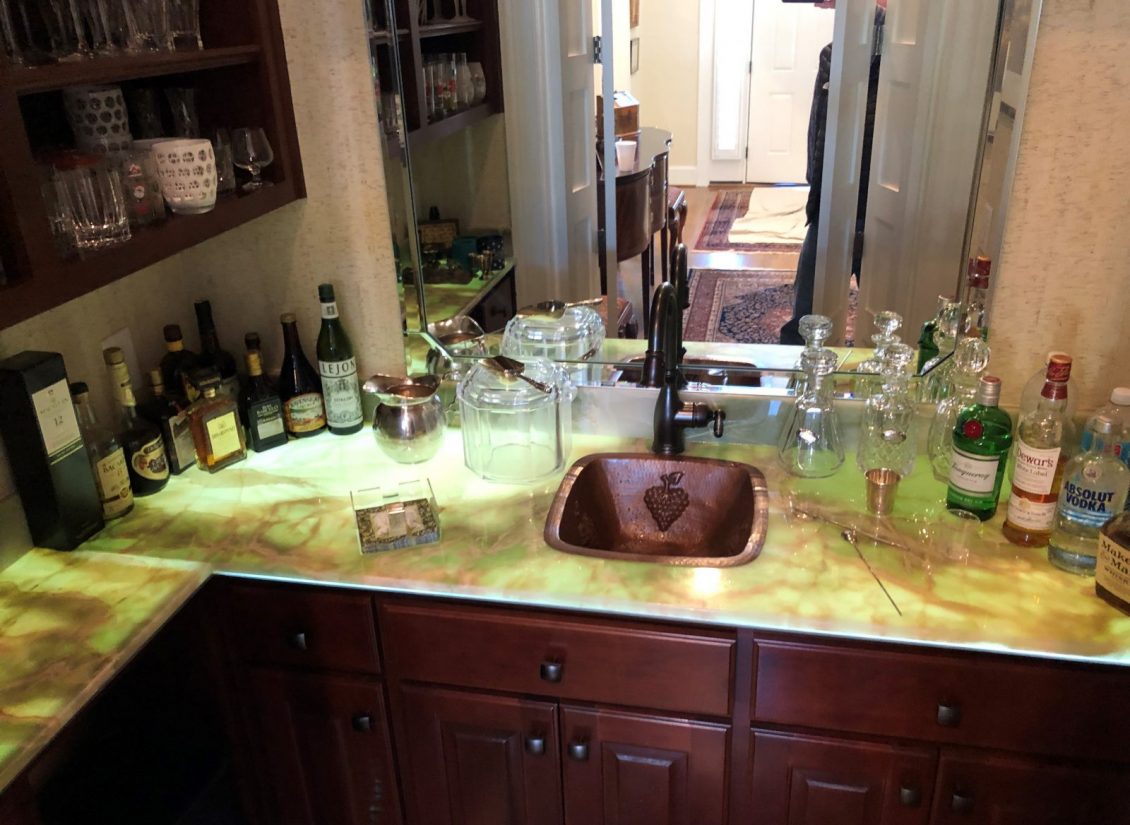 Backlit Onyx Home Bar
Our Classic Media White Light Tape® panels behind this backlit bar in a private residence. The homeowner wanted to bring out the texture of the stone.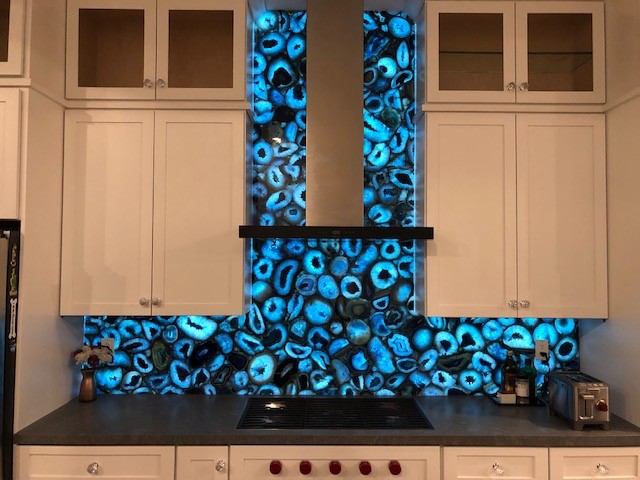 Backlit Blue Agate Backsplash
Our Classic Media White Light Tape® panels behind this Blue Agate backsplash in a private residence. The homeowner wanted a solution that would really make the stone pop.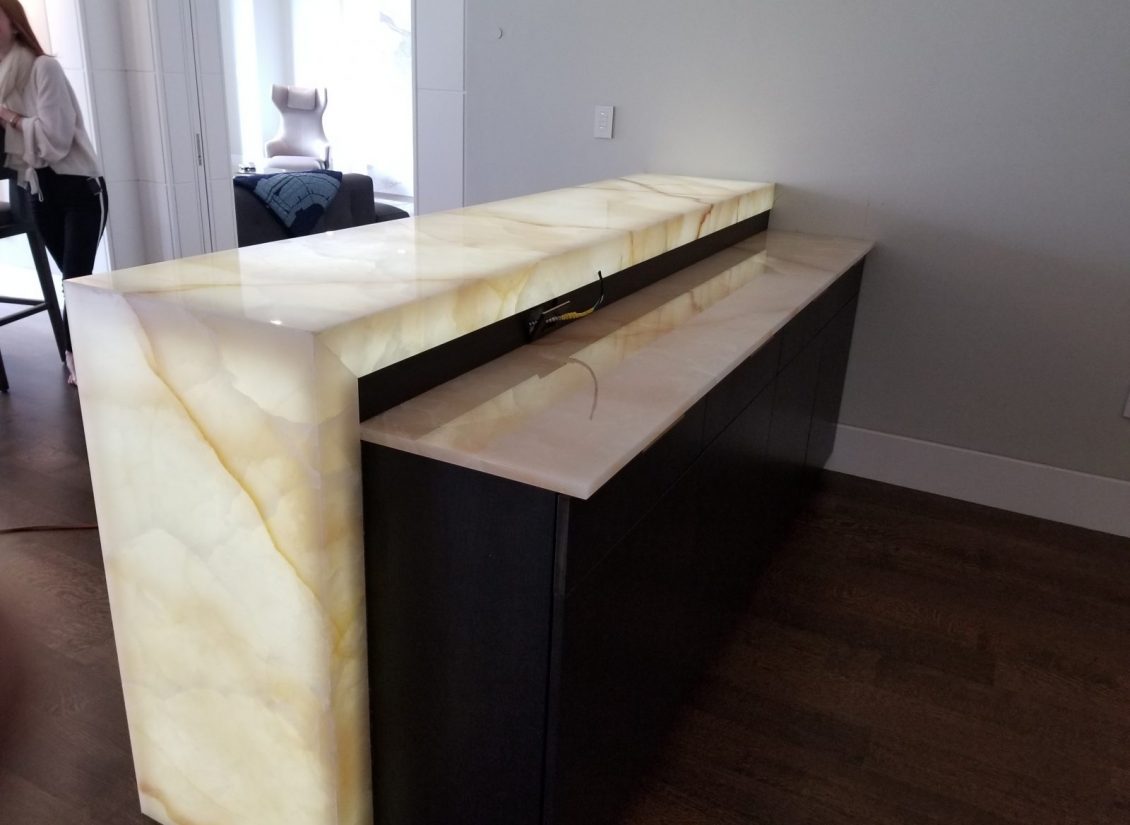 Onyx Backlit Bar
Our Glacier White Light Tape® under this gorgeous onyx bar really brings out the amber and warmer tones in the stone.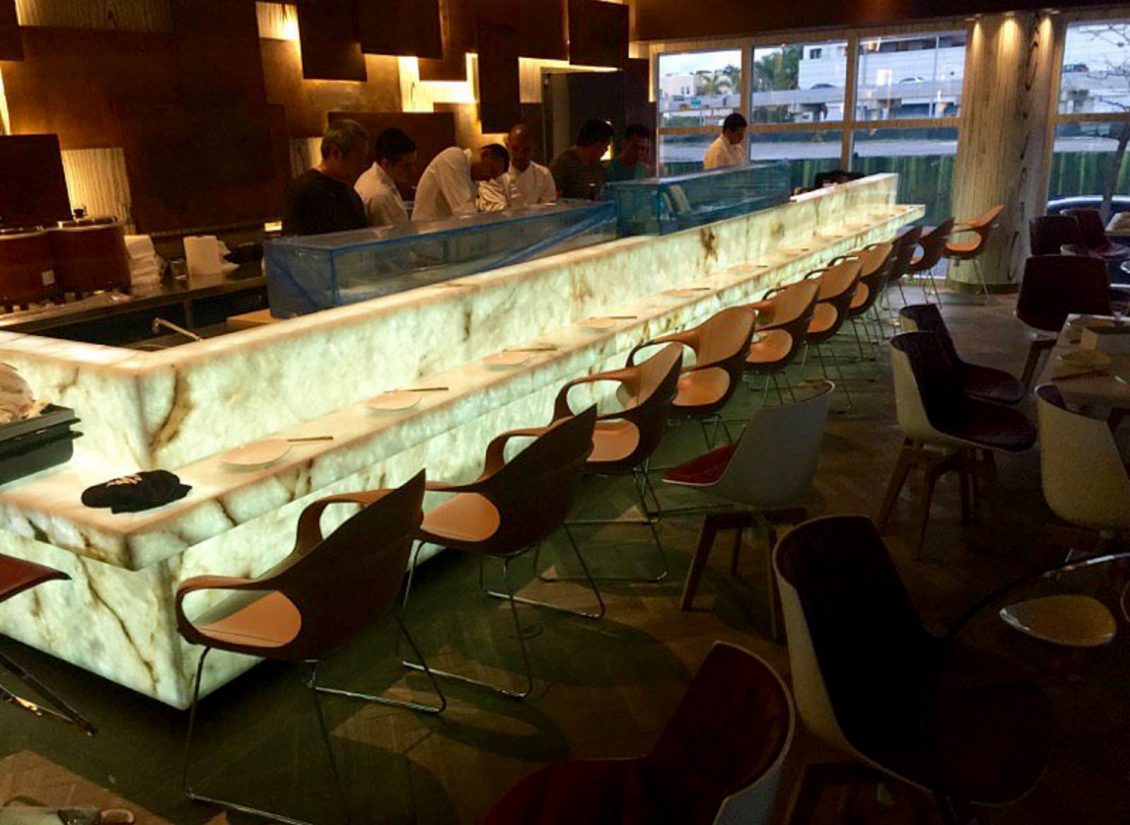 Soho Sushi Bar
Media White Light Tape panels for this upscale sushi bar and restaurant under onyx.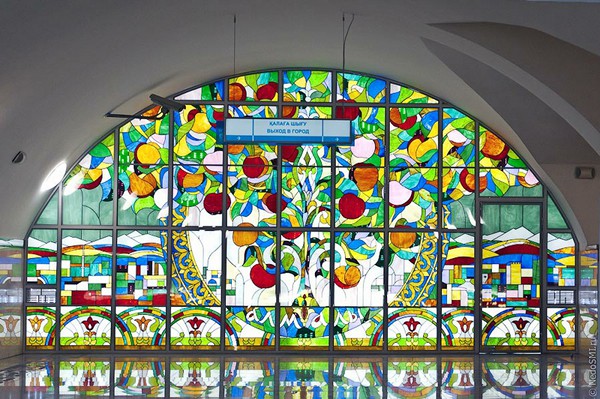 Kazakhstan's Almaty Subway Station
Media White Light Tape® panels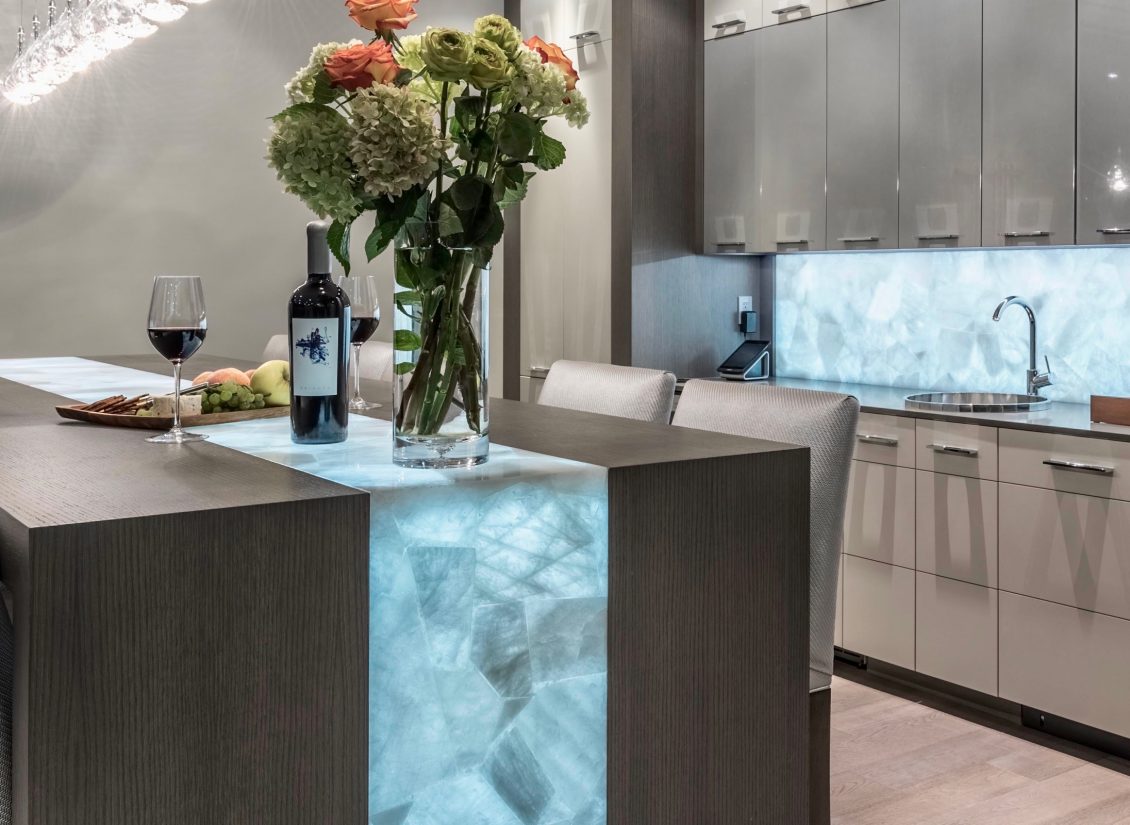 Quartz Backlighting - Bercum Builders
While looking for the perfect way to bring our client's vision to reality, Light Tape® was sourced as the product of choice. Backlighting with Light Tape® brought the hidden details of the bar and backsplash to life. The light captures and highlights the colours and layers that form the stone. When illuminated, the combination of the Light Tape® and translucent stone help create a luxurious focal point for the room. - Bercum Builders.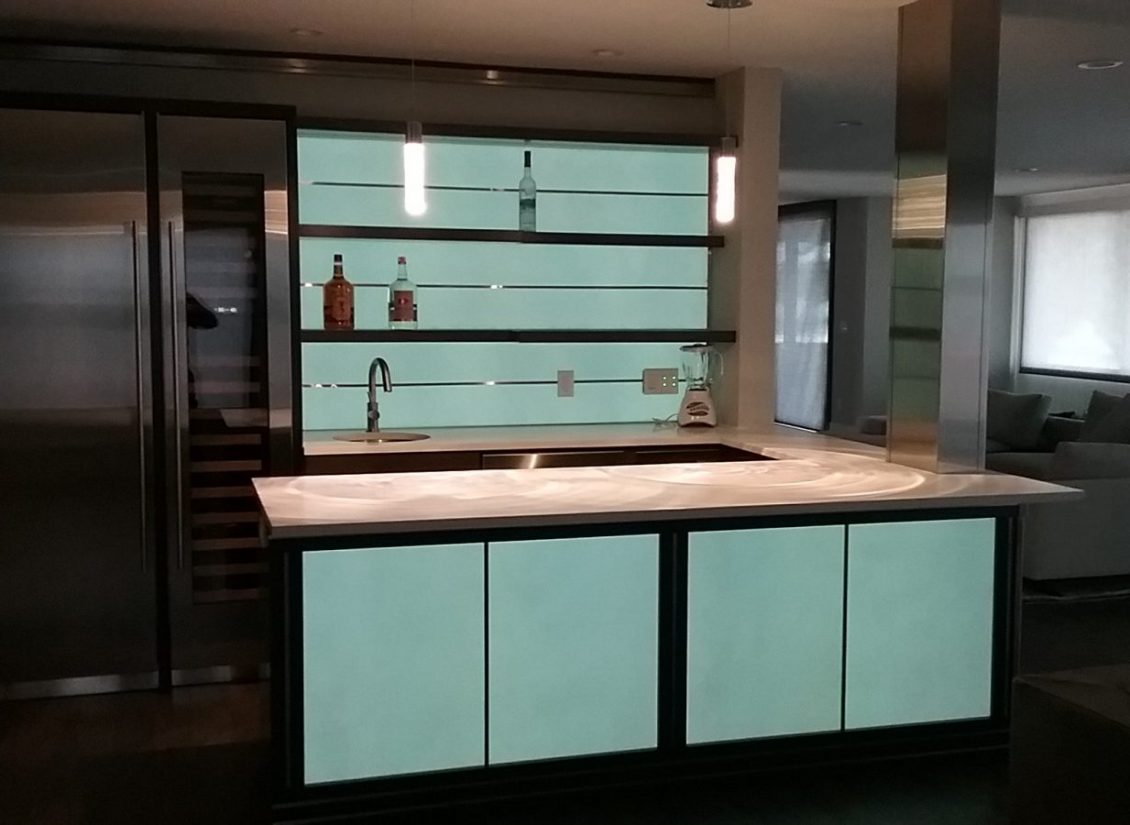 3Form Chroma Noir Backlighting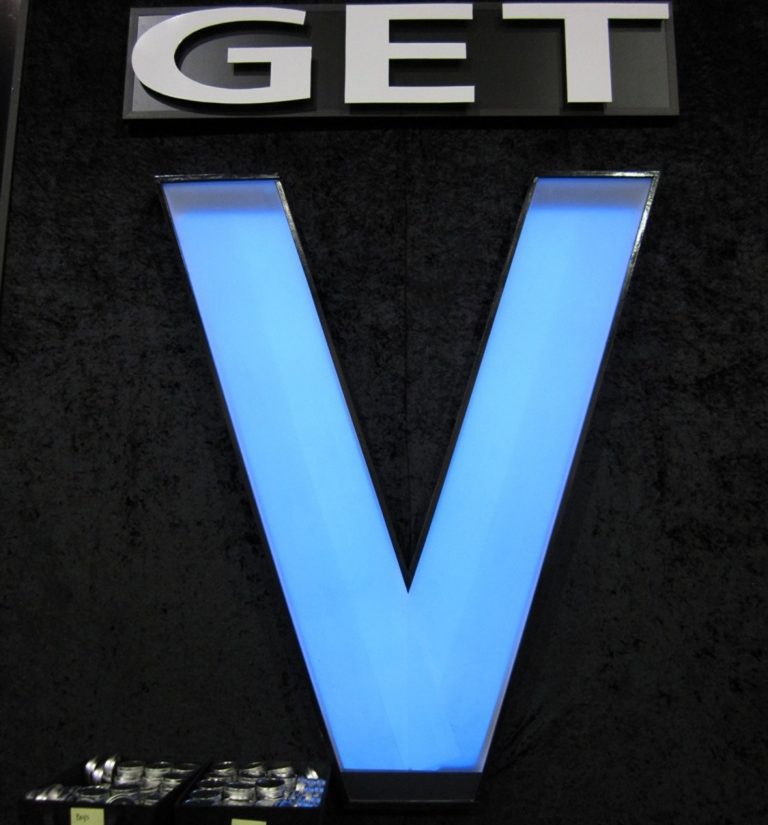 Noetix Get V