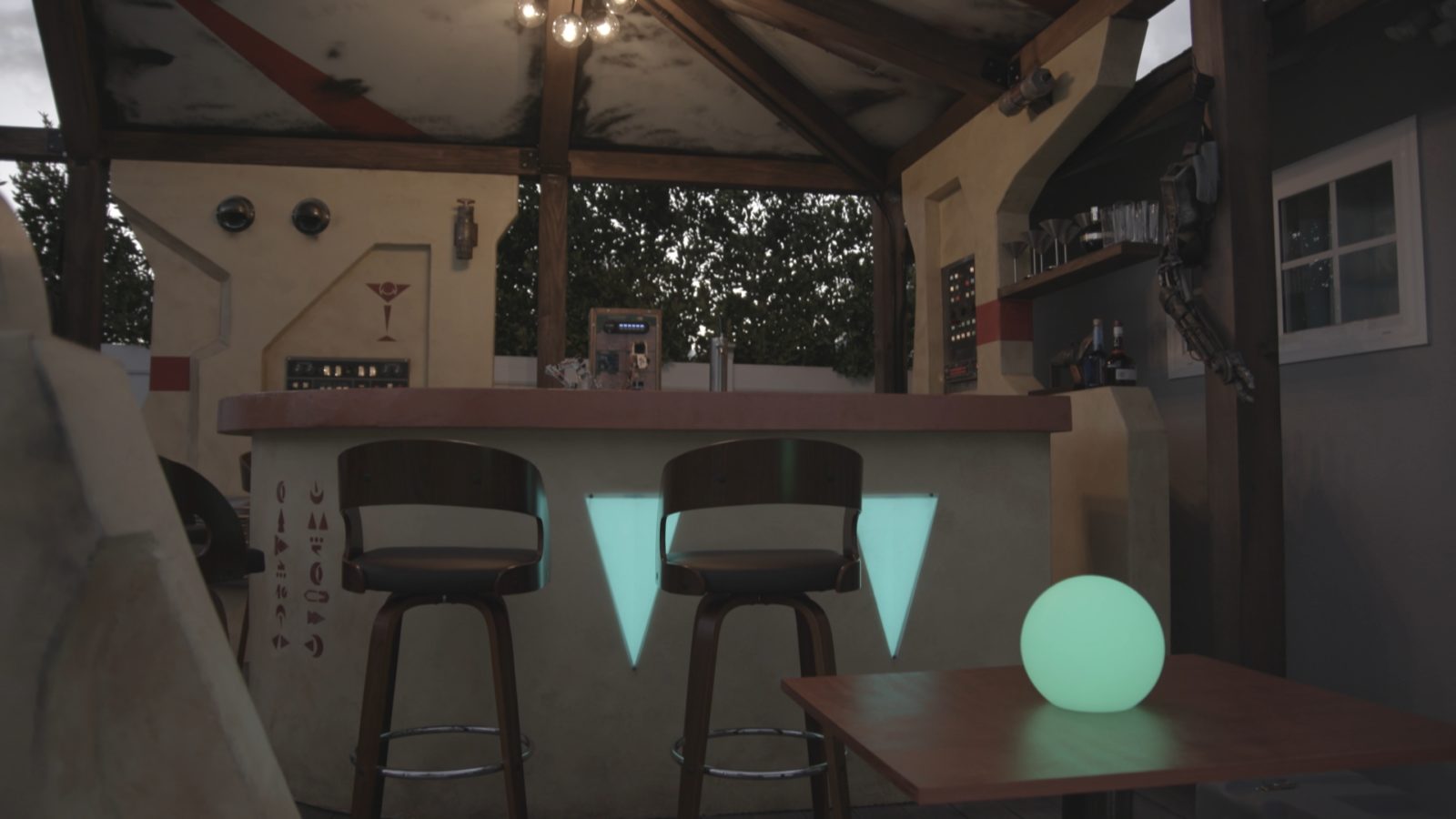 Looking for DIY home bar ideas to enhance your home bar? Tune into the new Tru TV show Backyard Bar Wars for new ideas for your home bar. Perhaps you recently tuned in to the show and are feeling inspired. If you're looking for bar lighting featured on Backyard Bar Wars, you're in the right place. 
Backyard Bar Wars: A New Tru TV Show
Backyard Bar Wars is a new show on Tru TV featuring Chris Distefano as the show's host. The show is a new home renovation show that highlights DIY home bars across the United States focusing on the bar accents that make these bars unique. Light Tape® was recently featured on the July 15, 2021 episode of the new Backyard Bar Wars series used to amplify a sci-fi themed bar. Tune in, Backyard Bar Wars airs every Thursday at 10:30/9:30pm central. 
Bar Lighting on Backyard Bar Wars for a Sci-fi Bar 
So how was Light Tape used in Backyard Bar Wars? In the July 15 feature of Backyard Bar Wars, Light Tape® backlighting was used to light a u-shaped bar with a science fiction theme. The bar plan was first sketched and rendered then built into the homeowner's backyard. The homeowner wanted a sci-fi themed bar to match their interests and create a one-of-a-kind home bar that would stand out and be a special place to enjoy a beverage in the comfort of their own home. 
The flexibility and even illumination of Light Tape® aided in this application as it was able to provide even lighting throughout the curve in the bar's U shape. Blue Light Tape® was used for backlighting the home bar and placed in the center of the bar counter. The blue backlighting enhanced the sci-fi theme and added a distinct lighting accent from the middle of the bar's surface.
Additionally, the ability of Light Tape® to be cut into custom shapes amplified the design of this home bar feature. Triangle shapes were lit with Light Tape® and added across the face of the bar to provide lighted accents throughout the bar seating. The end result was a home bar that immersed guests into a science fiction realm.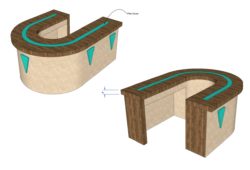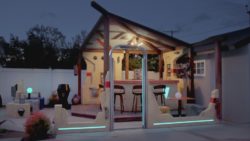 Use Light Tape® for Your DIY Home Bar
Ready to get started creating your very own DIY bar? Let's get started using Light Tape® for your home bar ideas. Whether you want to light a specific shape or have a lighting color in mind for your home bar accents, Light Tape® can help you get the amazing bar you're dreaming of. Simply choose the type of surface you want to backlight then send us your bar design. We'll create your order following your bar sizing and design specifications, then you'll be ready to DIY. Installation is simple and your lighted home bar will be wowing your guests in no time. 
Bring your imagination to light with Light Tape® for your diy bar ideas! Contact us today.