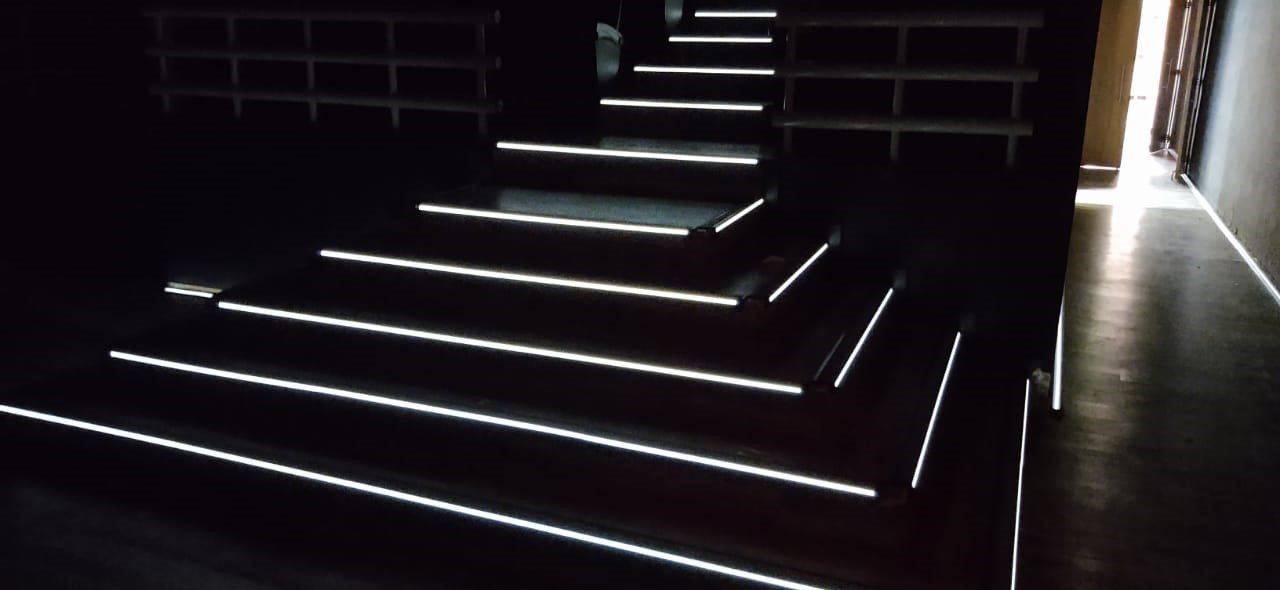 It's that time of year, CinemaCon is happening. We're happy to announce that StepGuard™ will be exhibiting at CinemaCon 2021, and we'd love for you to visit us. We're happy to be back at this theater industry event for 2021. We have the details below. 
Firstly, what is CinemaCon? 
CinemaCon is an annual movie theater industry event. CinemaCon takes place every year at Caesar's Palace in Las Vegas, Nevada. This annual theater industry event spans multiple days and consists of speaker events and a theater industry trade show with a mix of both national and international exhibitors. Movie theater owners from around the world come to CinemaCon to hear from a variety of knowledgeable theater industry speakers and view new movie theater technologies from the various exhibitors. 
If you would like to learn more about CinemaCon, please visit the CinemaCon website. 
About CinemaCon 2021
CinemaCon 2021 will take place from Monday, August 23, 2021 through Thursday, August 26, 2021. CinemaCon is held throughout Caesar's Palace in Las Vegas. There will be movie theater industry speakers from around the world speaking throughout the event. See the CinemaCon 2021 full schedule of events available online at the CinemaCon site. 
To make the event run smoothly and ensure everyone's health safety in 2021, CinemaCon has precautions in place to make it a safe, fun event. Learn more about CinemaCon Covid-19 protocols and safety measures. 
StepGuard™ Theater Lighting Systems at CinemaCon 2021
Visit the StepGuard™ exhibit at CinemaCon 2021. Our very own StepGuard™ theater lighting system will be exhibiting at CinemaCon 2021. StepGuard™ will have an exhibit at the ​​Augustus ballroom in booth 2207A of Caesar's Palace from August 24-26, 2021. Come see us and explore how StepGuard™ lighting systems can improve your theater lighting and overall theater experience. 
About StepGuard™: A Theater Lighting Exhibitor at CinemaCon
If you're attending CinemaCon, come check out StepGuard™  lighting systems to see how StepGuard™ can improve your theater experience with a high quality long lasting lighting system. StepGuard™ theater lighting is an electroluminescent lighting system for movie theaters. Designed by us at Electro-LuminX™ Lighting Corporation,  StepGuard™ provides sleek, easy to use theater lighting. We work with theater chains, museums with theaters, and small to large theaters around the world to provide StepGuard™ theater lighting throughout any theater space. 
StepGuard™ lighting systems can be used for theater step lighting, theater aisle lighting, and theater wall lighting.  The benefits of StepGuard™ movie theater lighting are many. and there are several distinctions we'll mention that differentiate StepGuard™ lighting systems from other movie theater lighting. StepGuard™ lighting provides a durable theater light for theater steps, walls, and aisles that does not create on-screen glare or hot or cold spots. Using electroluminescent lighting, StepGuard™ lighting systems provide even illumination without light pollution so your theater looks sleek and guests can feel safe getting around the theater without their movie experience being disrupted by light glare. The benefits of StepGuard™ movie theater lighting are vast and you can learn more on our StepGuard™ applications page.
Contact us at today at Electro-LuminX™ Lighting Corporation to get StepGuard™ for your movie theaters.